Since we spent this week in Disneyland, these DIY Mickey Mouse Ears For Disneyland were a perfect craft for me to do with the Wee Child.  While he has his own actual official Disneyland Mickey Mouse ears, he wanted some to wear each day in park that he wouldn't have to worry about losing.  I had seen these adorable ears in various styles all over the Internet.  Some made with cloth, others with felt and even some with plastic flowers on them. I knew they were a great choice.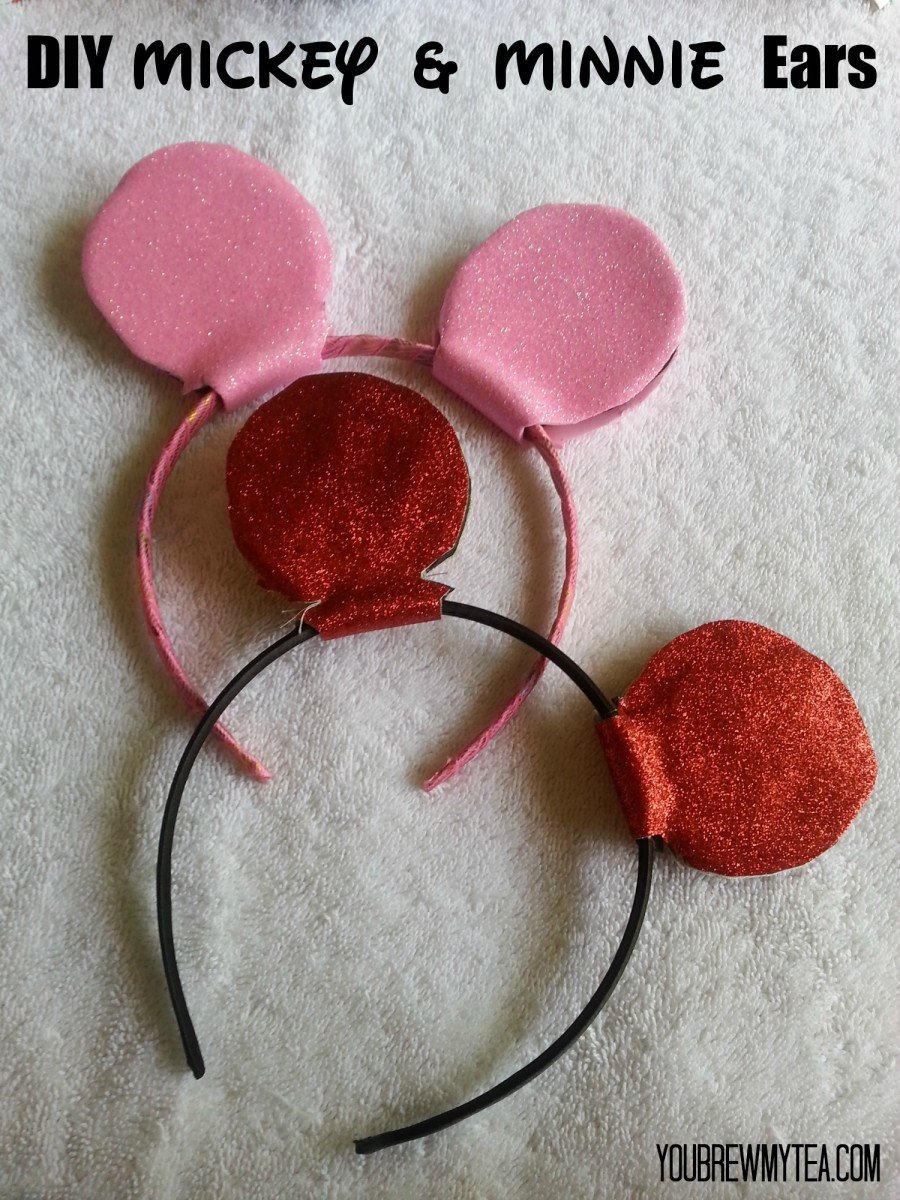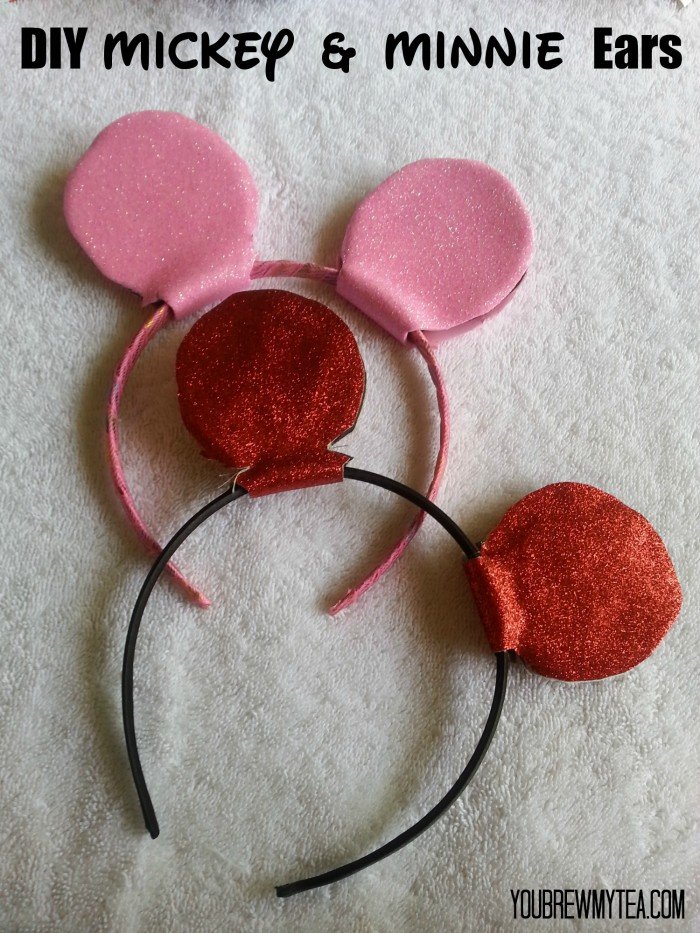 DIY Mickey Mouse Ears For Disneyland
I did a bit of research and decided I wanted to go the route of using simple headbands with some foam and fun peel and stick craft items.  I didn't want this to be a project we had to spend a lot on, or something my son couldn't do by himself.  So for our DIY Mickey Mouse ears, we grabbed 2 headbands at the Dollar Tree and 3 sheets of stick packed foam at Hobby Lobby.  I got a thicker black foam, and then 1 sheet of red sparkly and pink sparkly papers.  I made sure they all had sticky backs so I didn't have to worry about hot glue.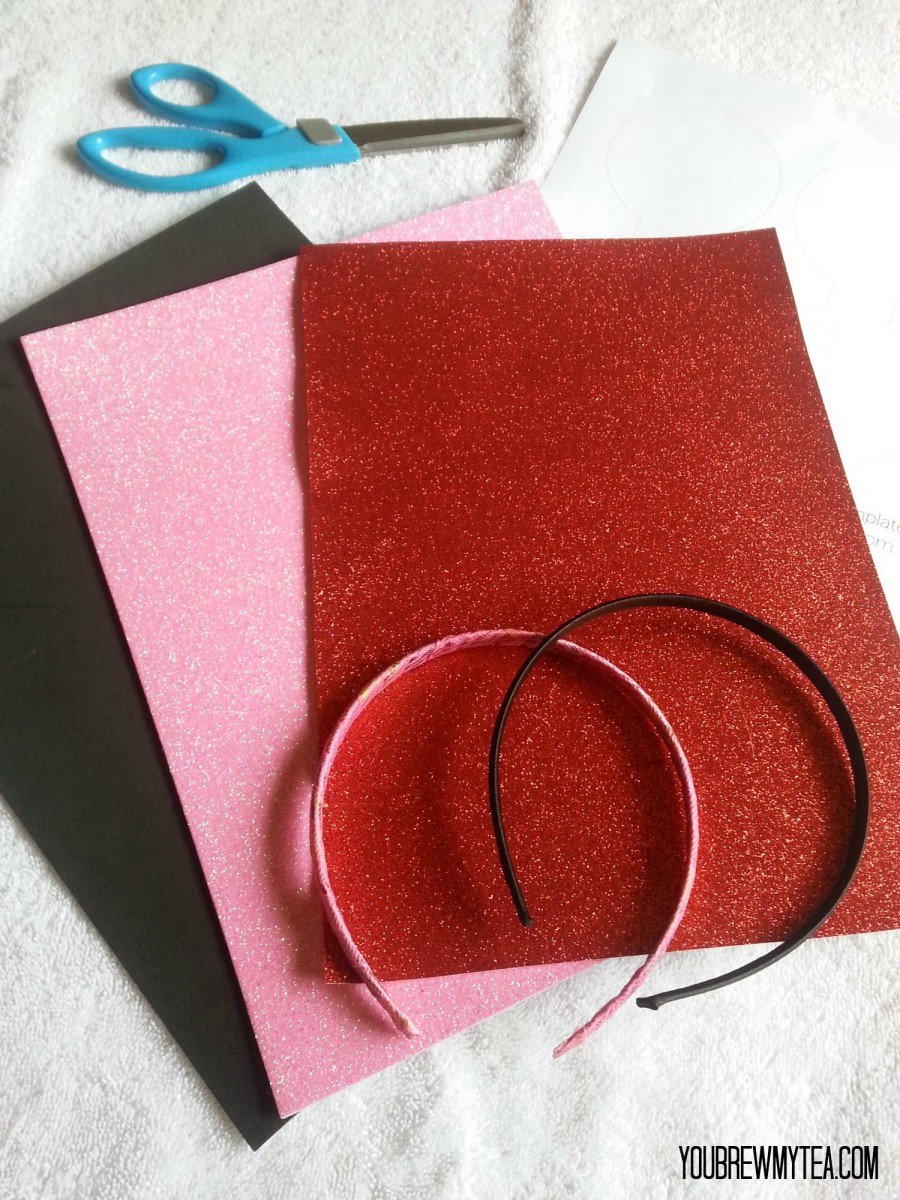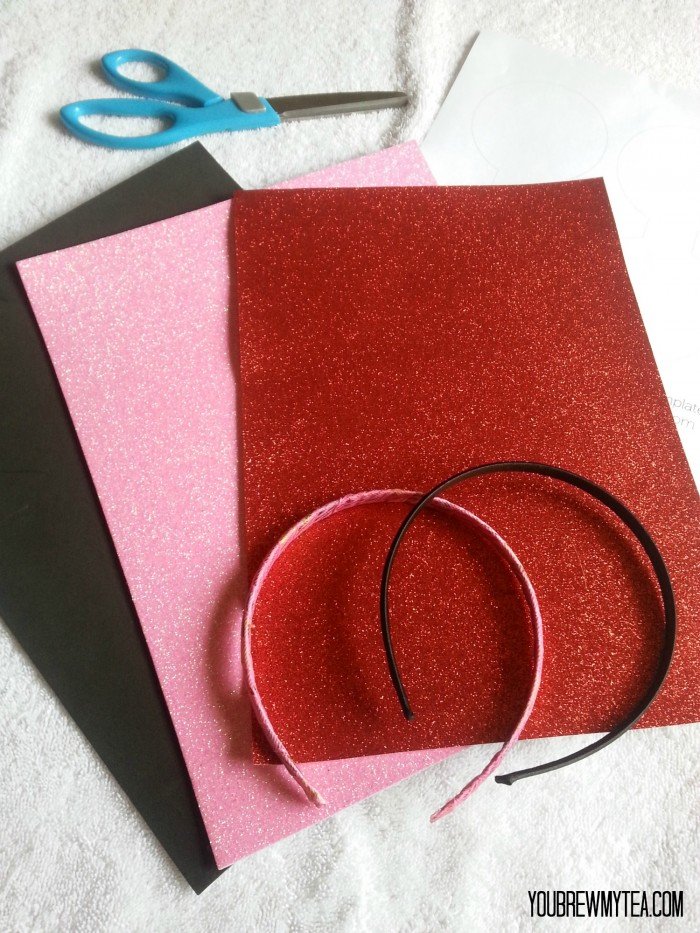 First thing I did was take a mason jar lid and trace circles onto the back of the black foam.  I left about 1 ½ inches of foam between the circles as you can see in the picture and drew those together to make it easy to fold over the headband and seal together with the sticky backs.  They weren't exact, so after I put them in place I had to do a bit of trimming so the would be round and sealed.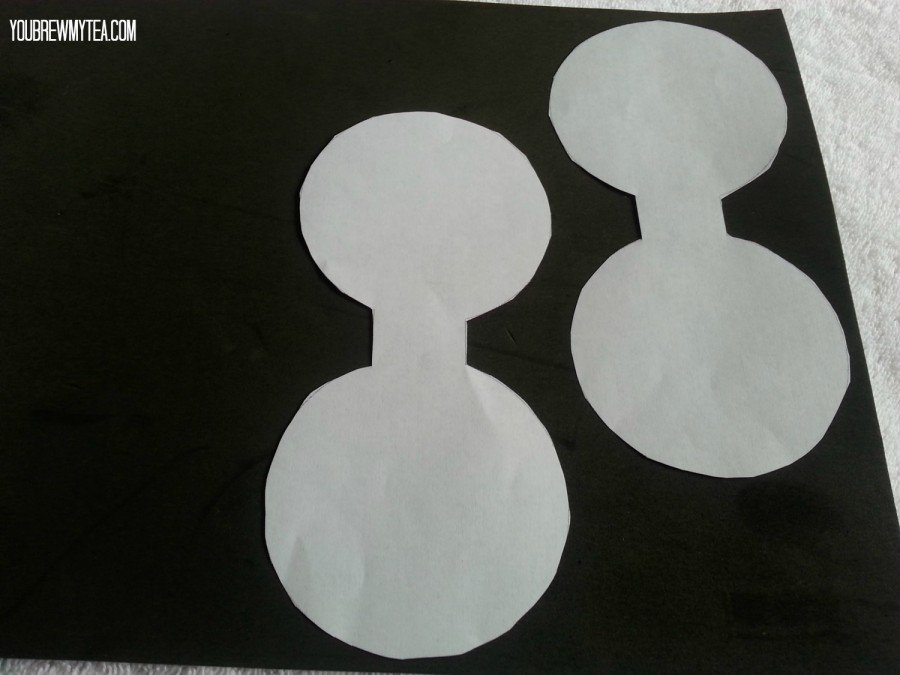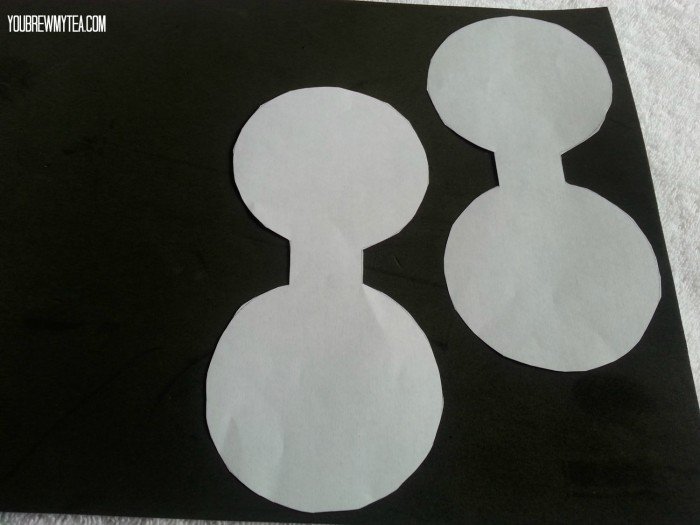 Next up was adding the colored foam pieces.  You can use any colors, designs or types but we just enjoyed these cause they were simple and fun.  I traced the same circles as before and simply applied directly to the thicker black foam.  I trimmed off excess and there we have our DIY Mickey Mouse Ears For Disneyland!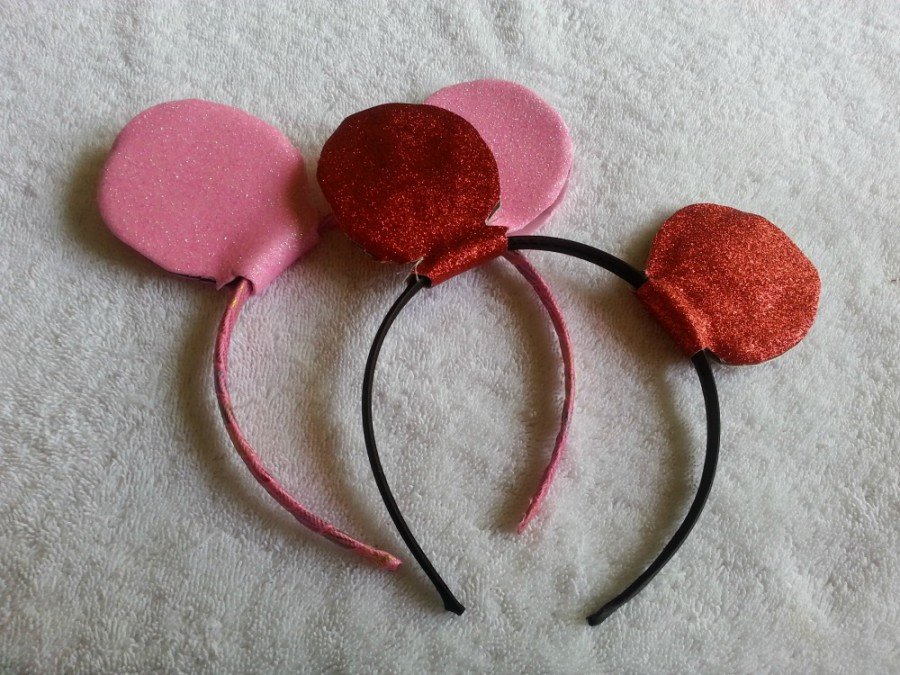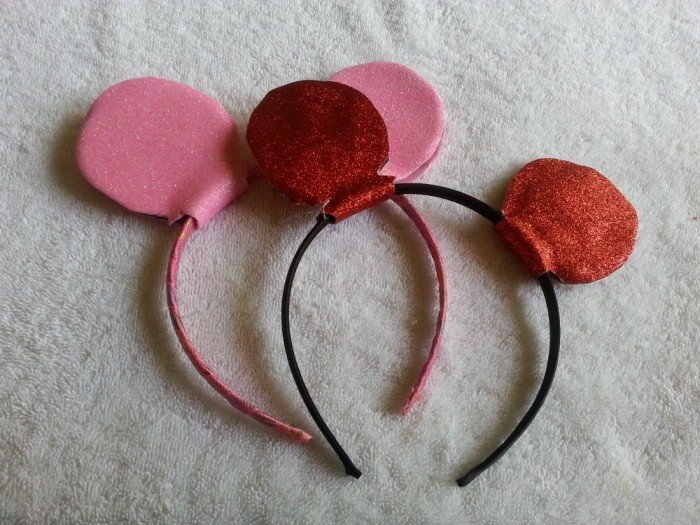 We love our time in Disneyland, and having a special set of ears makes our son feel like he is part of the cool crowd there.  It can be a great way to celebrate while not breaking the bank.  I spent about $5 on both sets of ears, and we could wear them all week long!  While collectible ears are amazing and should be purchased if you have the budget to do so, this is a great alternative to keep your budget down.
For other great Disneyland travel tips and crafts check out out our favorites below! 
How To Plan Your Week Stay At Disneyland
How To Go To Disneyland On A Budget