We always love when our friend Katie Femia brings us fun crafts to share, and this week she surprised me with the perfect New Year's Eve series of imple crafts to share.  Check out her first creation and make sure to come back and see the rest later this week!
Bunting banners can turn any space into a festive one. Take a peek below at how to craft your own DIY New Year's Eve Bunting Banner, perfect for displaying at your New Year 's Eve gatherings. You only need a little scrapbook paper and ribbon, and the end result is the perfect yet budget friendly décor piece. Here is how you can get started crafting your own.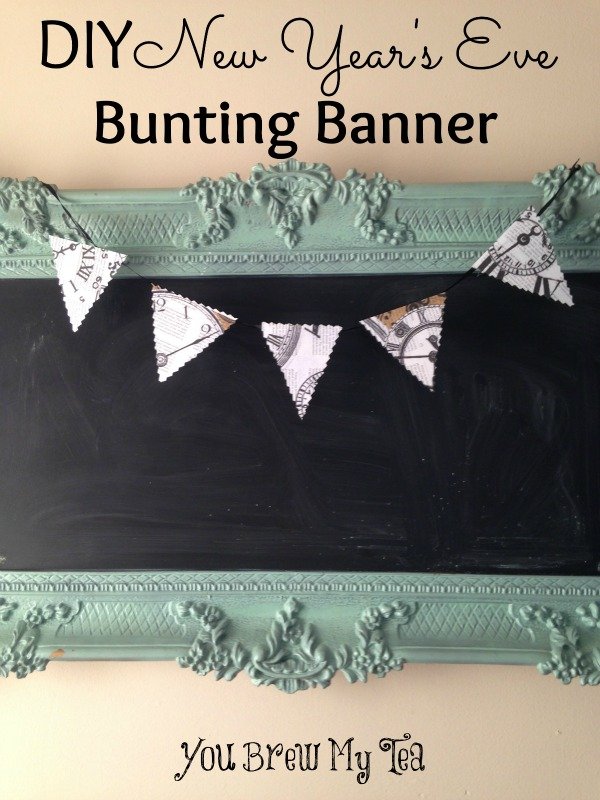 DIY NEW YEAR'S EVE BUNTING BANNE
Supplies needed:
Clock themed scrapbook paper (Michael's Craft Store)
Black or silver ribbon
Craft glue
Scissors (we used scalloped)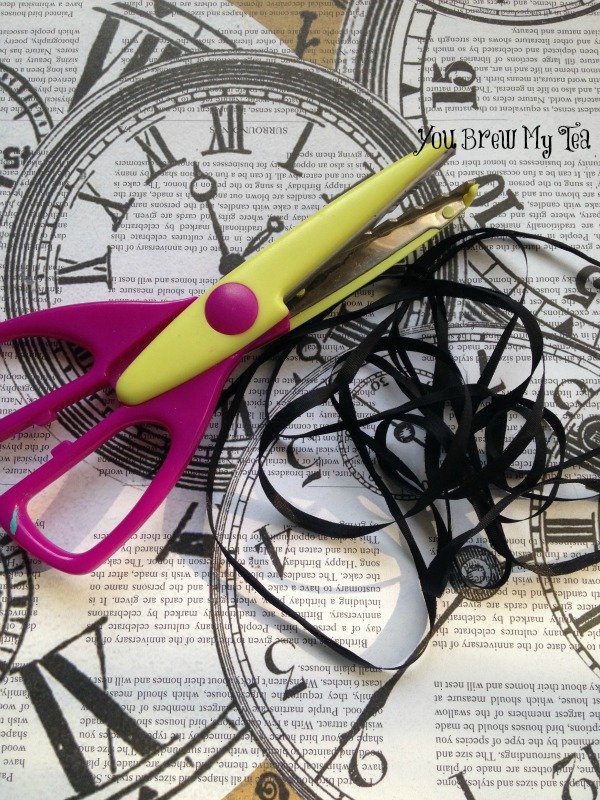 Directions:
1. Begin by cutting some triangles out of the scrapbook paper. For ours, we used scalloped scissors for a more decorative edge.
2. Apply some glue to the back of each triangle. Press them one at a time to the ribbon. Space them about 1 inch apart.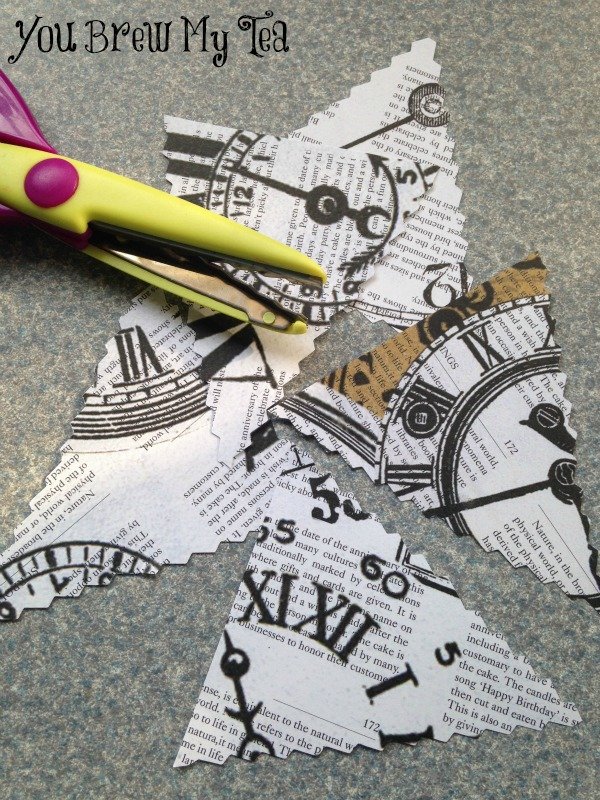 3. Repeat until your banner is the length you need.
4. Display by tying or taping the edges to a mantle, banister, or entry way.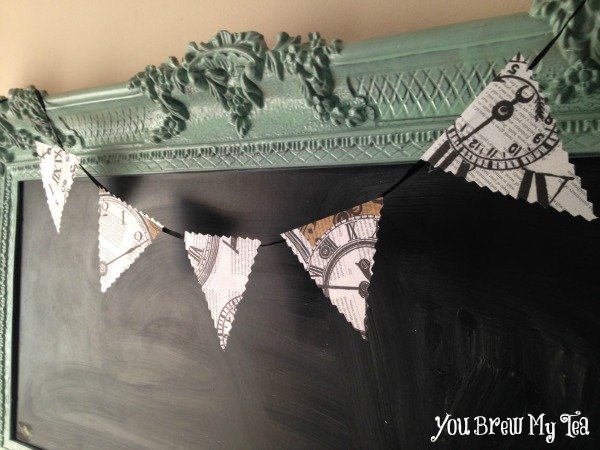 See how simple it can be to create a New Year's Eve bunting banner such as the one you see here? We love how simple and fast this is to put together.  It's especially great to make with the younger crowd.  Not only can hey cut the triangles out, they can easily put the entire bunting banner together on their own.  You can find great scrapbook papers for under $1 each at most craft stores.  Check for fun party theme, clock theme or traditional black, silver and gold patterns to go with the popular New Year's Eve theme! Gather your supplies (you only need a few!) and get crafting. This is the perfect craft to decorate your space for the New Year.