Today we are sharing the last in our series of great New Year's Eve crafts that Katie Femia shared with us this week.  She is great with fun and inexpensive crafts, and these certainly are perfect for you to stay in budget.  Check out her tutorial below!
Are you hosting guests for New Year's eve or day? If so, you will want your table to look extra festive. New Year's Eve Napkin Rings such as the ones you see here are the perfect way to add some extra cheer. You only need some craft paper and cardboard tubes to create them, and the end result is the perfect set of napkin rings to make your guests feel special. Here is how you can get started!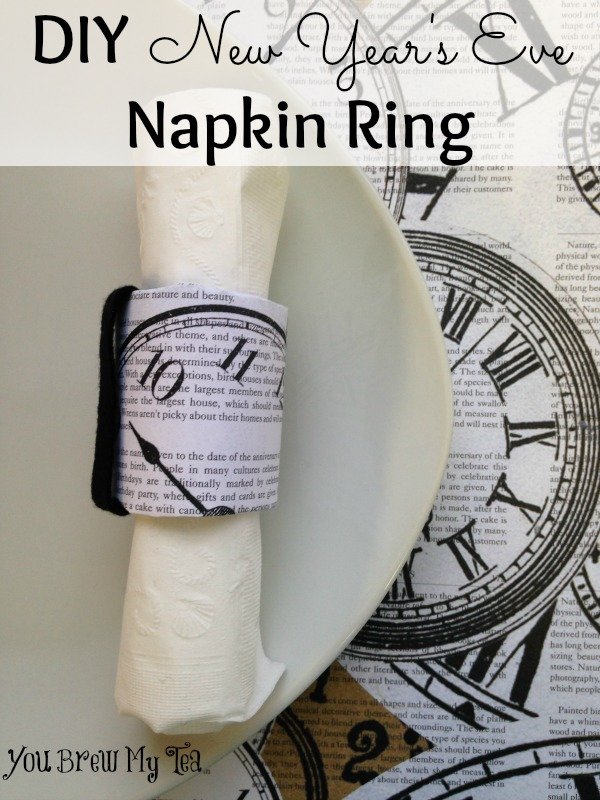 DIY NEW YEAR'S EVE NAPKIN RINGS
Supplies needed:
Cardboard tubes (toilet paper or paper towel tubes are perfect)
Clock themed scrapbook paper (Michael's Craft Store)
Black felt or ribbon
Scissors
Craft glue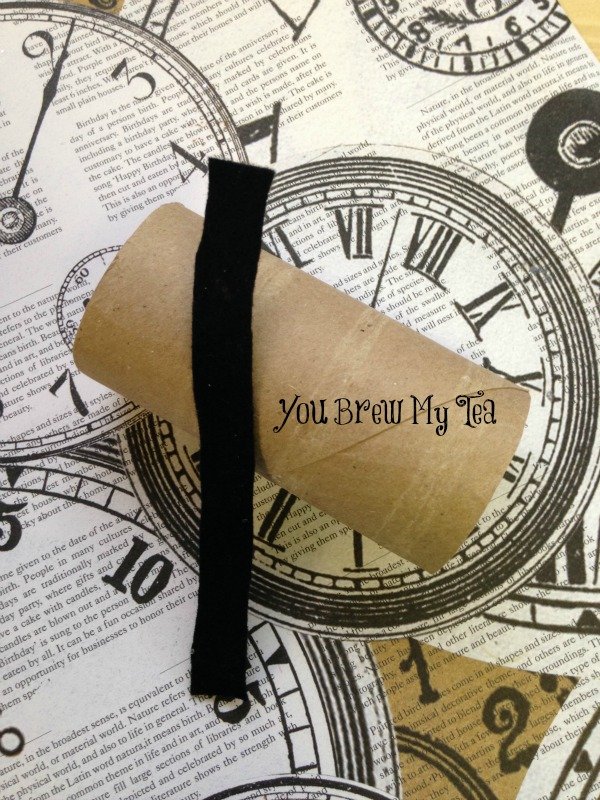 Directions:
1. Begin by cutting the cardboard tube into smaller, 2 inch segments.
2. Wrap each segment in the scrapbook paper. Trim it to fit and attach with glue.
3. Once your glue is dry, add the black strip embellishment. Cut a length and wrap it around the napkin ring. Secure with glue.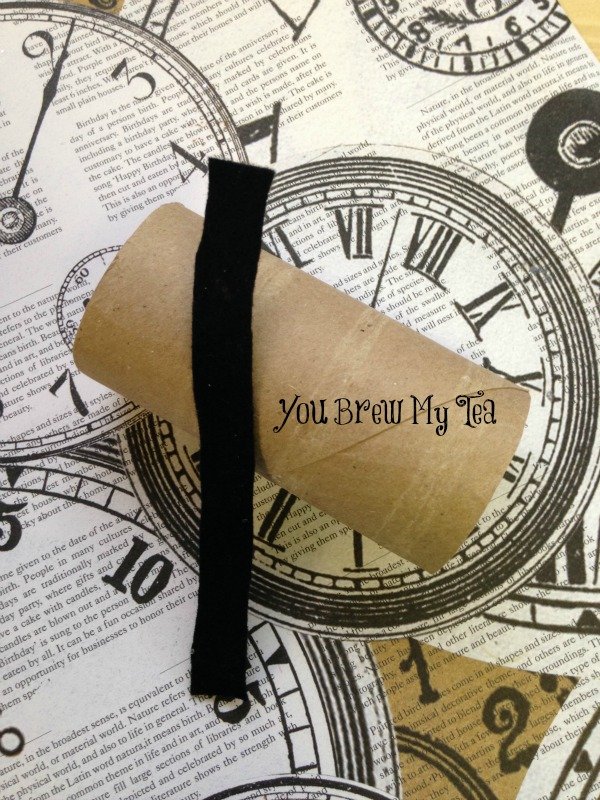 To use your New Year's Eve napkin ring, just roll up your napkin and slide it through. If you want, you can even personalize each napkin ring with your guest's name. This is a great way to take a simple appetizer and dessert party and make you guests feel special.  Personalizing these napkin rings make it easy to keep track of where your napkin is while adding a flare of sophistication to a fun last minute party.
Dress up your holiday table when you give these New Year's Eve napkin rings a try. They are a great way to get into the holiday and celebrate in festive but frugal style.
Check out these other great New Year's Eve Crafts!
DIY New Year's Eve Bunting Banner
DIY New Year's Eve Treat Holder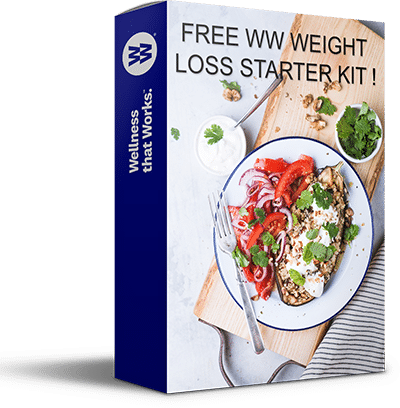 FREE WW WEIGHT LOSS STARTER KIT
+ exclusive tips, recipes & more to lose weight, increase confidence, and live a healthier and happier life !