This practically free upcycled t-shirt scarf idea is a snap to make.  I find it infinitely satisfying not only to my wallet but to my creative soul to create something from an item that would be otherwise cast aside.  I love to tear apart thrift store finds, outgrown clothes, and re-purpose scraps…you know, just for fun. This fun and simple scarf was no exception.  Quickly put together from a discarded t-shirt of my husbands and some pony beads from the craft stash.  I love a DIY- that can be customized to your favorite colors or to suit the way you dress- this one is an homage to my favorite fall team- the Denver Bronco's, but can easily be created to represent any team.   I love the fact that this Denver Broncos DIY Upcycled T-Shirt Scarf also makes a sweet and simple handmade gift for friends and family too, so little is homemade with care anymore that they are usually treasured.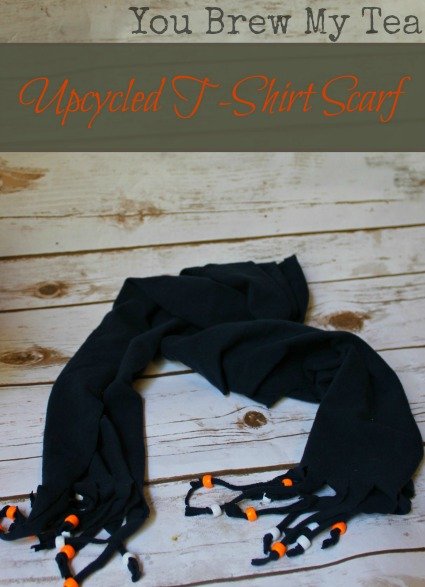 DENVER BRONCOS DIY UPCYCLED T-SHIRT SCARF
Supplies:
Directions:
Cut the bottom of t-shirt straight across, right above the hem.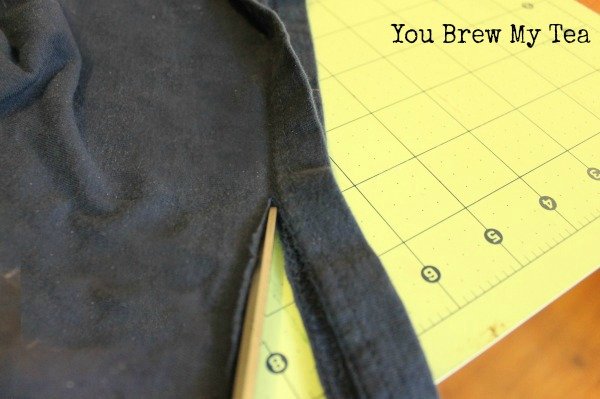 Then cut the bottom of shirt off so that it is 6- 8″ wide, leaving you with a band, cut one end on the inside of seam.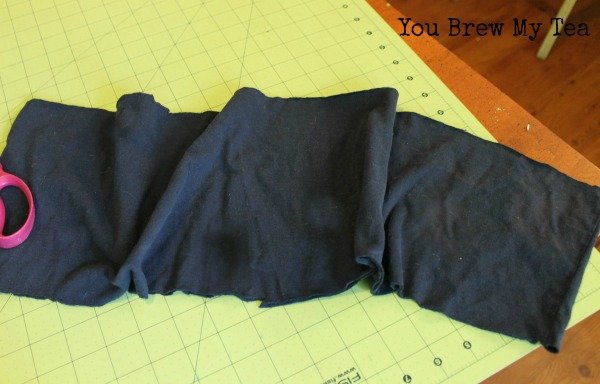 On the unattached ends cut strips 1/4 " wide from end up 6″ creating a fringe.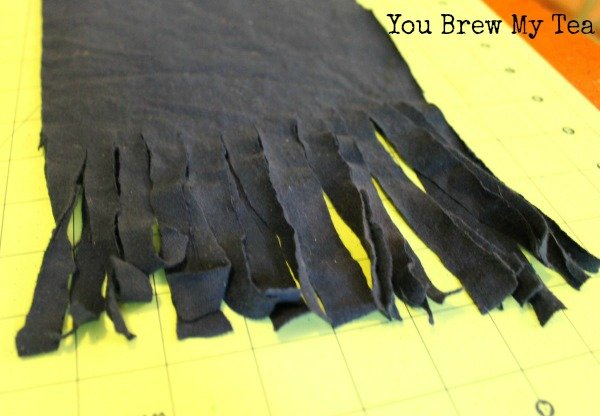 Choose your bead colors, using a skewer push the end of each fringe through the center of a pony bead, and tie a knot at the very end of the fringe. Continue all the way across until finished.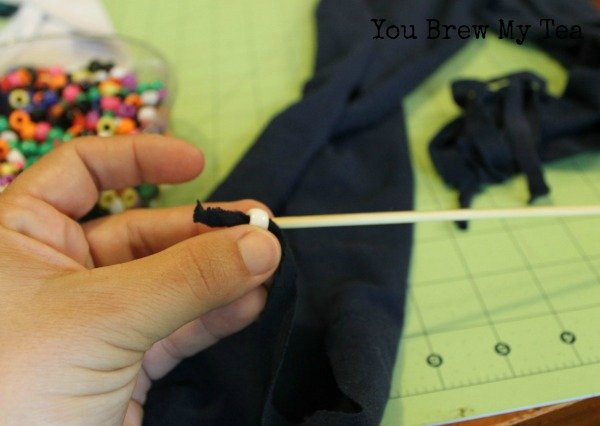 Your scarf is ready to wear, you can wash on a gentle cycle but i recommend hand wash and hang up to dry for best care.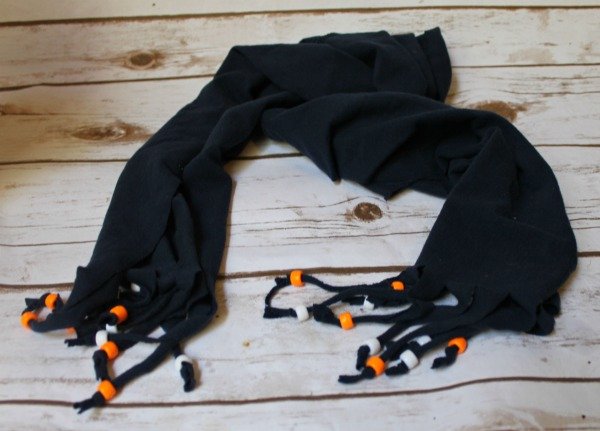 As you can see this diy upcycled t-shirt scarf is great for an easy afternoon craft with the kids too!  I love the fact that it is great for me, but doing it in team colors means I could probably gift to the men in my life too!  Gather up your old t-shirts and beads to have an afternoon of fun diy scarf making with the kids!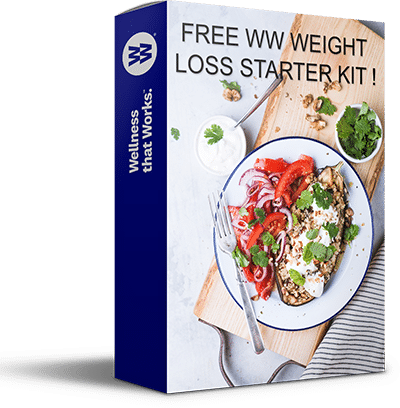 FREE WW WEIGHT LOSS STARTER KIT
+ exclusive tips, recipes & more to lose weight, increase confidence, and live a healthier and happier life !