Living in a new house includes fun IKEA Hacks on a regular basis.  This DIY Welcome Mat IKEA Hack comes from my friend Katie over at The Homespun Hydrangea.  She is so good at creating fun and unique items that are ideal for budget updates in your home. When she shared with me recently, I knew it was what I needed to share with you.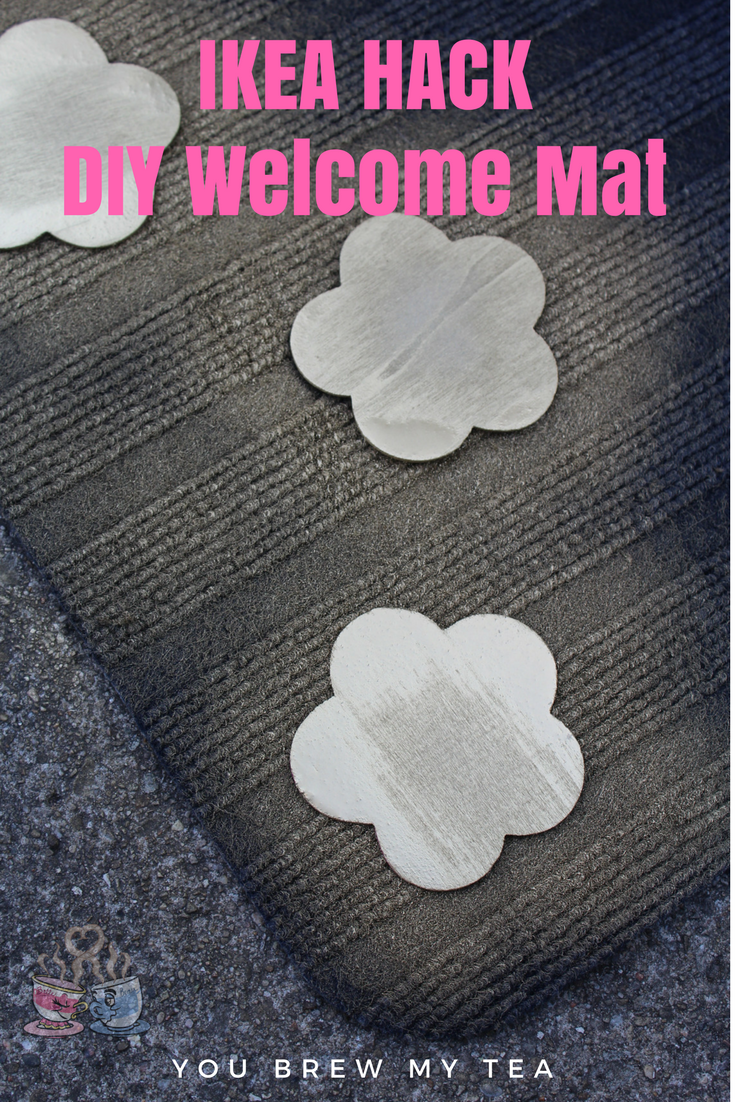 DIY Welcome Mat IKEA Hack
This post may contain affiliate links. I earn a commission when you make a purchase via these links. 
I am a sucker for all things IKEA.  Since there is one within an hour of my house, it is soon to be a regular shopping spot.  When Katie shared this, I fell in love.  It's a simple hack that takes about 10 minutes to create and under $5!  Way cheaper and much more fun than those expensive ones you buy online or in a store.  Plus, I love that you can customize this so easily!
DIY Welcome Mat Ikea Hack Supplies:
Solid color doormat (these are sold at IKEA for around $1.49 each)
Wood cut outs (found in various shapes and sizes at Dollar Tree)
Spray paint in choice of color, choose a durable, outdoor finish
Wine cork
Fabric paint in choice of color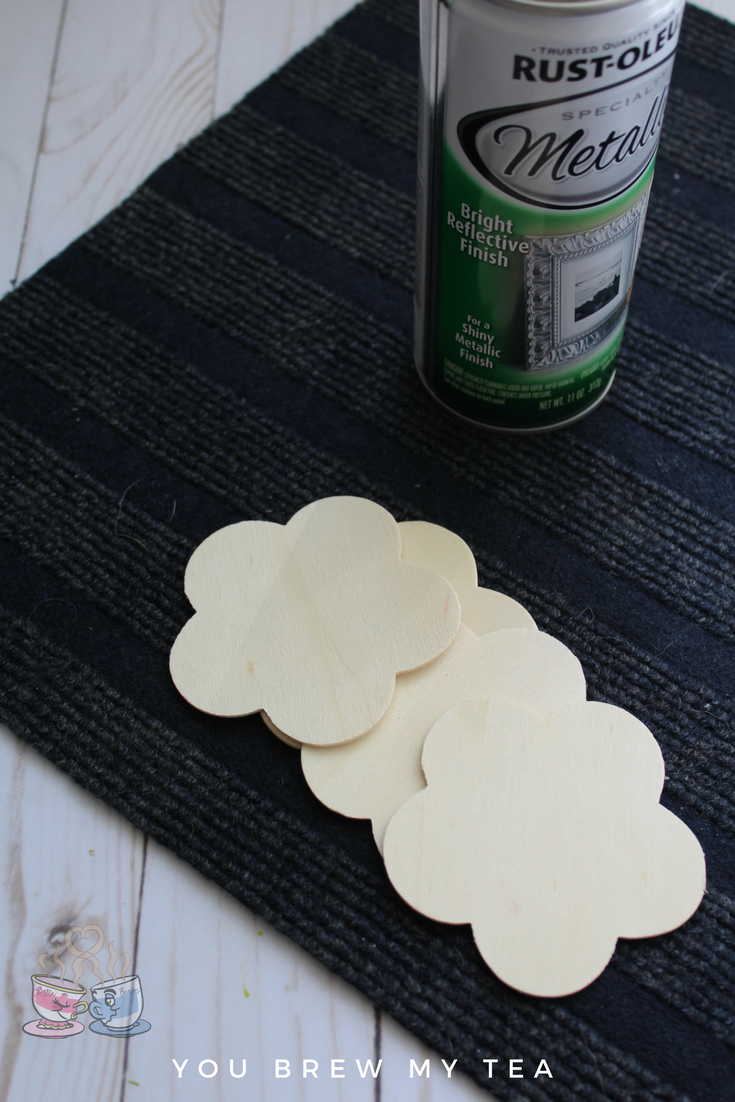 Directions: 
1. Place the area rug on an old sheet or newspapers. You would be surprised how far spray paint can travel. Be sure you are on a flat surface.
2. Now, place the wooden cut outs of your choice on the rug. Make sure they are spaced as you wish and laying nice and flat.
3. Hold the spray paint about 12 inches from the door mat. Spray gently over the top taking care to get around the edges of the cut-outs good.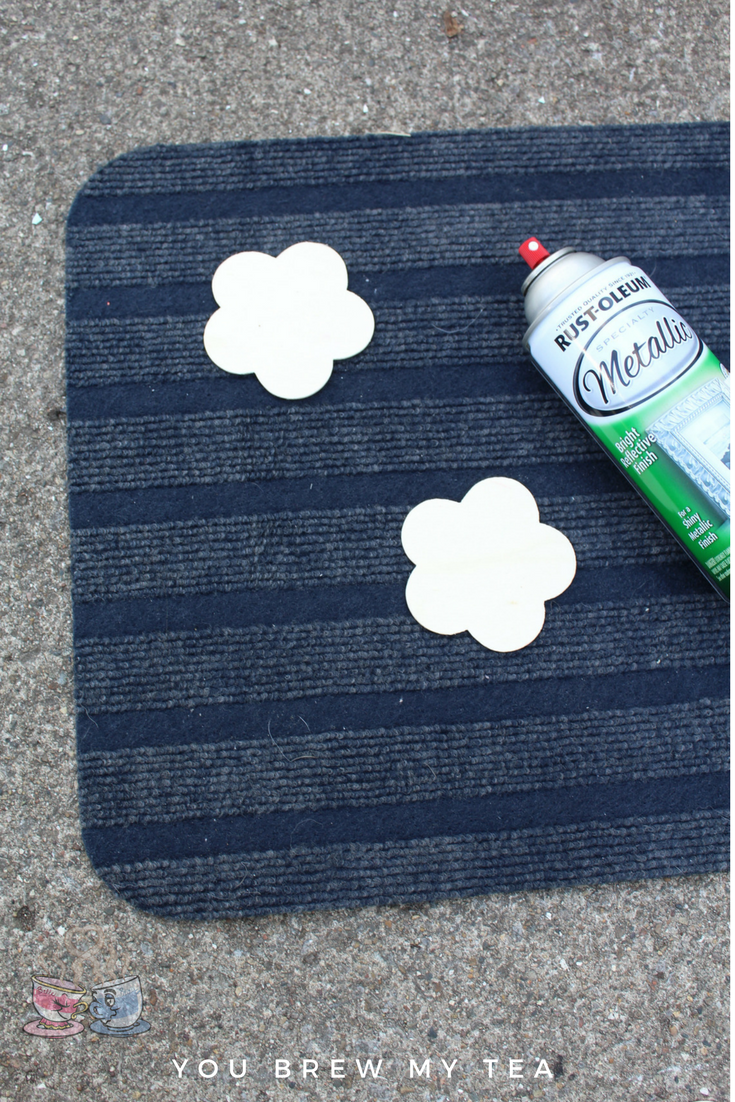 4. Allow the spray paint to dry. It will need a few hours to become fully set.
5. Remove the wooden cut outs. You will notice how the shape is now present on the door mat.
6. Dip the end of the wine cork into fabric paint. Press the cork to the center of each shape.
Allow your fabric paint to dry (several hours) before displaying your door mat.
This IKEA Hack is a great way to turn a cheap and ordinary welcome mat into a gorgeous piece that fits your personality.  Katie used a flower cut-out, but you can easily use anything you prefer.  It could be stars, hearts, or whatever shape you find that fits your needs.  Using the wine cork in the middle was to make it look more like a real flower, so that step wouldn't be necessary.
I often wish I was better at making these DIY things, but instead I have great friends who help me out.  Turning a cheap Welcome Mat into a fun unique door mat is fast and easy.  Just grab a few supplies and add this to your list of projects for this weekend!
More DIY Ideas: