This DIY Vintage Cake Plate is just the kind of upcycled project I live for! Whether it is an item found at a yard sale, thrift store, or yes – even the Dollar Store, I love making fun upcycled items. There is a thrill in taking something old or plain and turning it into something beautiful. Frames, knick knacks, plates, whatever. There is a charm and self satisfaction in upcycled pieces  you create that you wont find in high end home goods stores.  Spray paint is another favorite of mine, a quick burst of color quickly changes a look, theme, feel of and object for just a couple dollars. Finish it off with just a touch of aging and you have a beautiful vintage feel cake stand.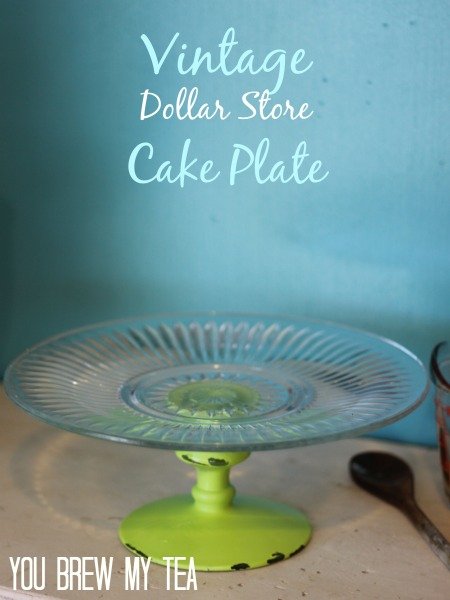 DIY Vintage Cake Plate
Potlucks, summer barbecues or birthday parties need something beautiful like this vintage cake plate I made.  I love being able to use simple inexpensive items to create something gorgeous for every day use.  You can spend under $5 to make this great piece and use it throughout the summer months to throw parties where all of your friends will rave over where you found that beautiful piece!
Supplies Needed:
large glass plate
candle holder
e6000 adhesive, clear
spray paint
clear coat spray
fine sandpaper or a nail file
alcohol and paper towels
Directions:
Begin by wiping down the surface of your plate and candle holder well with a paper towel dampened with alcohol. Allow to dry completely.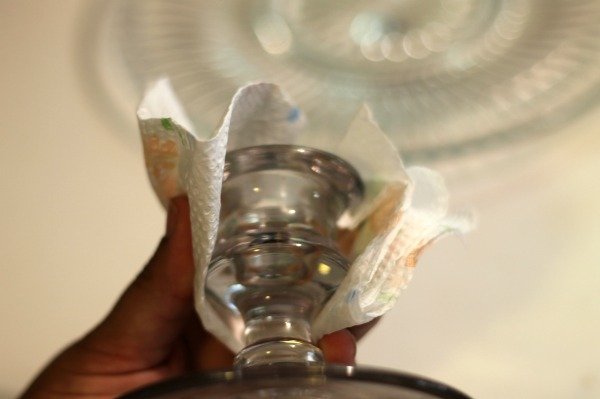 Spray candle holder with a light coat of paint, dry for 5 minutes, apply 2-3 additional coats until desired coverage has been reached.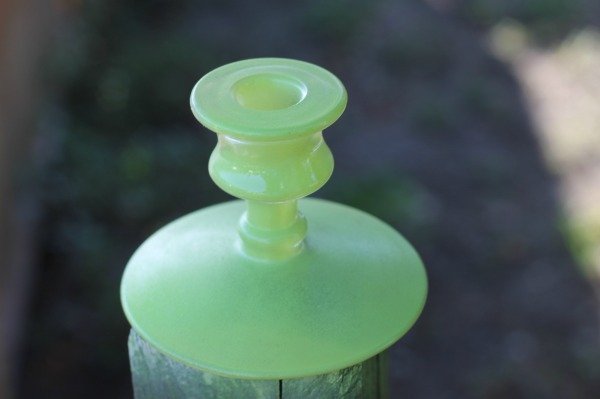 Once completely dry spray with 2-3 coats of clear sealant. If you want to age it a bit like I did rough up the edges a little with sand paper before spraying on clear coat.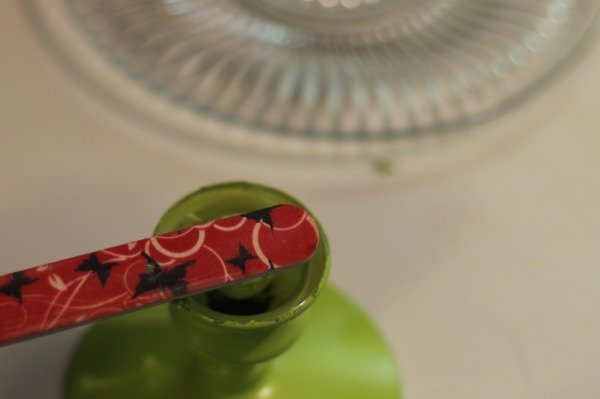 Find the center of your plate, place your candle holder in the center and draw a ring around the plate, a dry erase marker is great for this.
Sand inside the circle to create a more pourous surface, wipe away with alcohol. Do the same with the edge of your candle holder that will be attached to plate.
Apply a generous bead of glue just inside the line.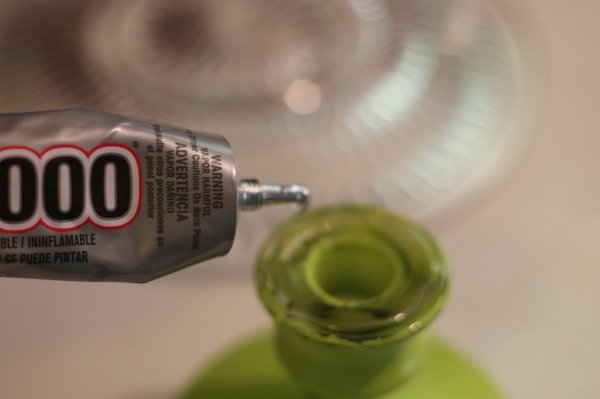 Press candle holder into plate and dry overnight.
Your cake plate is ready for your next delicious and moist bundt cake or a tall stack of fresh baked chocolate chip cookies even! When not being used for cake you can add an arrangement of candles and flowers to it, use it in the bathroom for toiletries, or on your dresser to hold jewelry.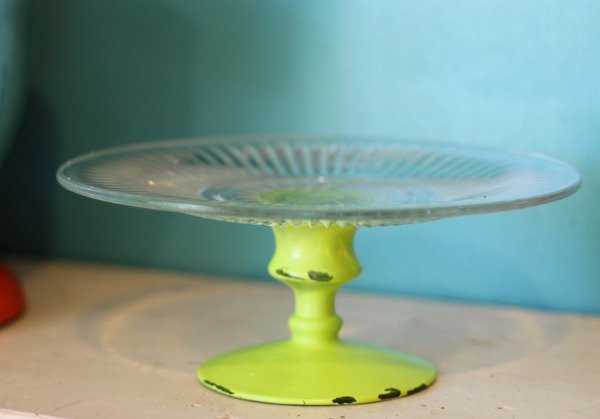 This is the ultimate in cheap DIY, and especially awesome for those who are always looking for a great dollar store craft to make!
Check out some of our other favorite crafts and upcycle projects! 
Upcycled Milk Carton Bird Feeder
Upcycled Tin Can Spring Porch Pals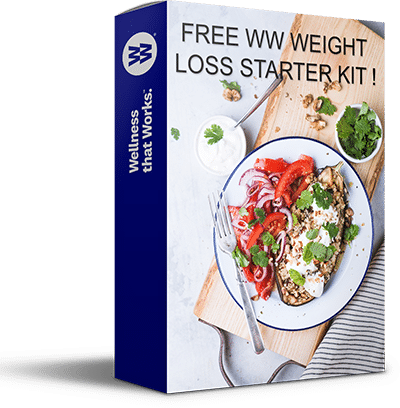 FREE WW WEIGHT LOSS STARTER KIT
+ exclusive tips, recipes & more to lose weight, increase confidence, and live a healthier and happier life !