This Dryer Vent Christmas Tree Decor was somewhat inspired by our recent Dryer Vent Pumpkin post a couple of months ago. I have contained myself thus far, I JUST started my Christmas DIY decorations, wanting to enjoy just one holiday at a time. BUT I want you to have plenty of time to put this one together, so since I had been inspired while creating the one for pumpkins, I went ahead and decided to get this one ready to share with you now.  I just got it finished and I think it is as fun as the pumpkin one. I kept it simple, traditional, and fairly easy- I hope you like it too.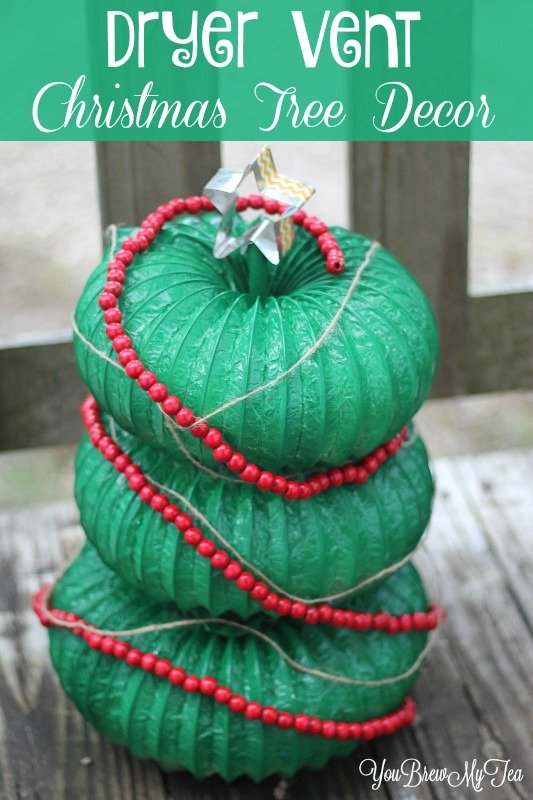 Dryer Vent Christmas Tree Decor
This makes a simple and fun craft project you can do with your kids help.  Make sure that you do all painting in a well-ventilated area, but have fun making this unique with your own choice of embellishments and ornaments.  This Christmas tree decor idea is a fun inspired idea everyone will love!
Supplies needed:
8 ' Metal Dryer Vent
Green Spray Paint
Twine
Dowel Rod or Stick
Star Cookie Cutter or Star Ornament
duct tape
wire cutters
hot glue gun/sticks
Optional: small ornaments, beads, buttons or other embellishments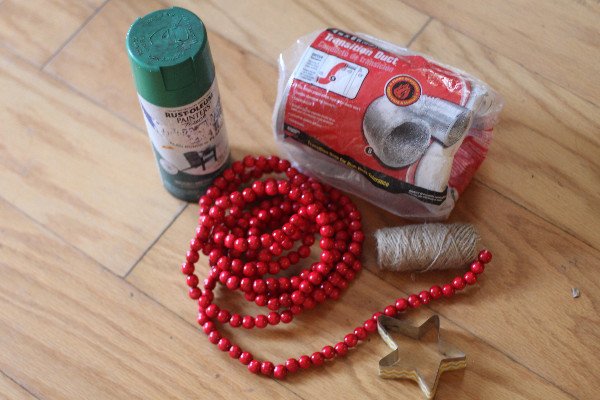 Directions:
Pretty similar to our Dryer Vent Pumpkin but with a few twists.
I cut my dryer vent into lengths of 4′. 2 1/2 ', and 1 1/2' using wire cutters.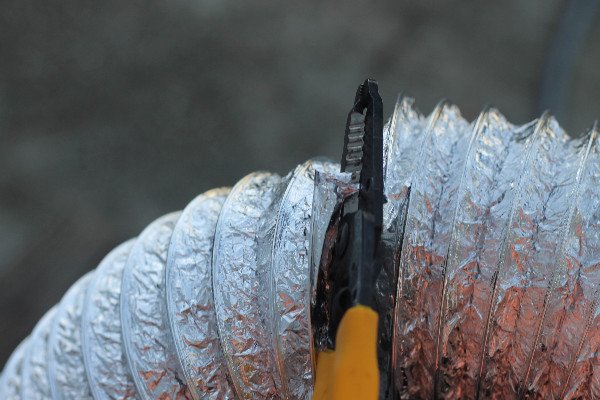 Curve each length into a circle, seal ends together with a generous amount of hot glue. I then added a piece of duct tape to hold them together until it dried well.
Stack largest to smallest, apply hot glue between each one to secure.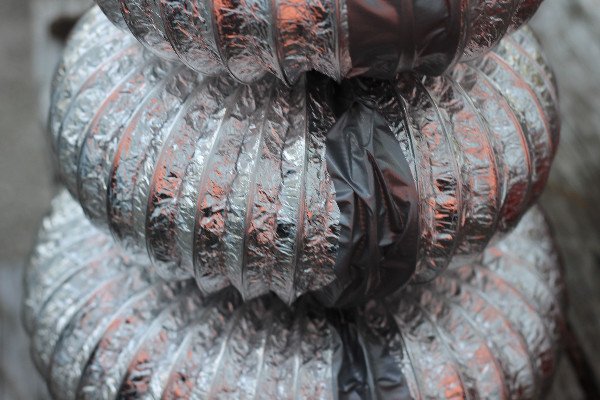 Place dowel or stick down through the center.
Allow hot glue to dry for 10 minutes, gently remove tape.
Coat with a light spray of green paint to get a tack coat.
Apply 2-3 additional coats, 5 minutes apart.
Allow final coat to dry for a minimum of 1 hour.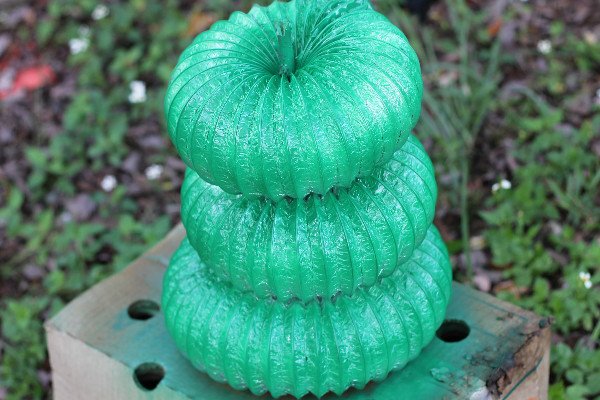 Start at the top and wrap beads around your "tree" all the way to the bottom, securing with hot glue.Cut off excess.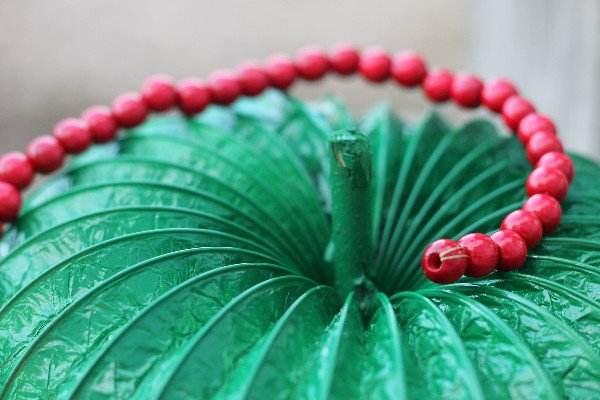 Give it a little more texture and rustic feel by doing the same with twine.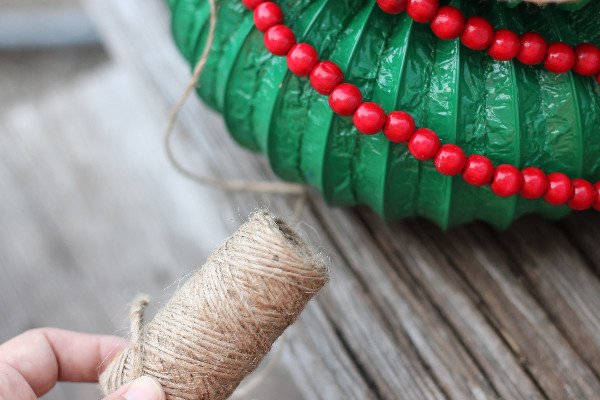 Get as elaborate as you like gluing on ornaments, buttons, etc. Or keep it simple. For the star I simple wrapped an old cookie cutter in washi tape. You could use a star ornament, or chipboard star that you can pick up at any hobby store.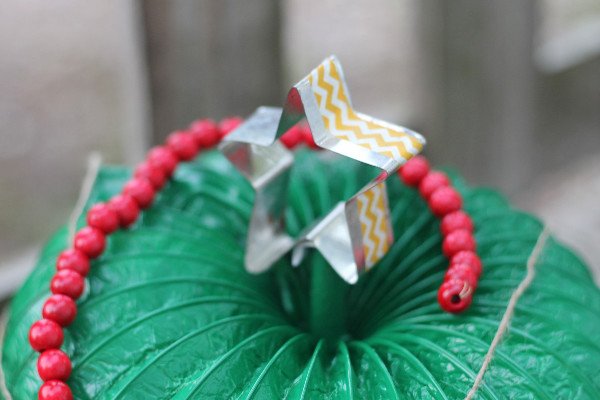 Your tree is ready to brighten up your table, next to your fireplace, or on the porch.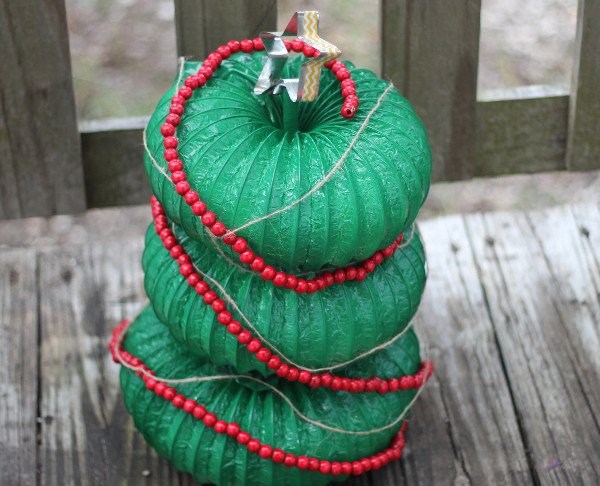 This is such a fun and simple craft to make.  It goes perfectly in a small apartment as an alternative to a traditional Christmas tree.  It's also a great Christmas tree decor idea to go on a mantel, as a centerpiece or even just on your front porch!
Check out some other favorite holiday decorations ideas and tips! 
Santa Clause DIY Christmas Wreaths
25 DIY Christmas Decorations & Treats
How To Dye Bottle Brush Christmas Trees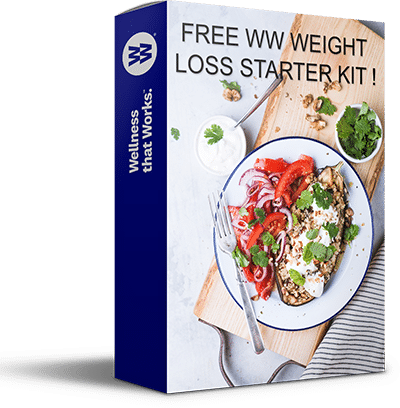 FREE WW WEIGHT LOSS STARTER KIT
+ exclusive tips, recipes & more to lose weight, increase confidence, and live a healthier and happier life !