The Minions movie this year inspired us to make this Minions Duct Tape Pencil Holder for the Wee Child.  While he can and likely will use it for school this fall, we love how he could load it up and take it with us on vacation this summer as a durable and fun case for his pencils, pens, highlighters and crayons.  It is super easy to throw together, and seriously a cheap project for kids to make.
Minions Duct Tape Pencil Holder
Duct Tape crafts are tons of fun for everyone.  Duct Tape in solid colors as well as crazy fun designs can be found for under $5 a roll in retail stores, hardware stores, craft stores and online.  Since most Duct Tape crafts like this Duct Tape Minion pencil case are almost entirely made from the tape itself, it is also seriously cheap way to entertain kids all summer long.
We grabbed this Minion Duct Tape at our local Michael's craft store on sale a few weeks ago.  We grabbed scissors and a simple gallon sized Ziploc baggie to create our fun Minion pencil case.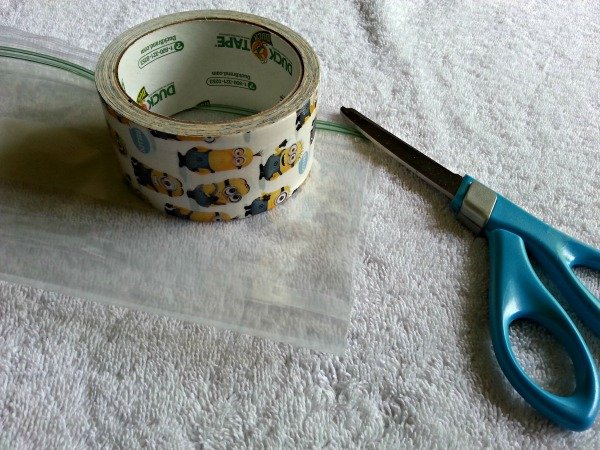 The Wee Child loved helping make this, and made it a lot easier to have extra hands on deck.  First you fold the baggie in half.  I secured it with a bit of tape at the top to make the next steps easier.  You want the zippered portion to be a bit higher than the bottom of the bag.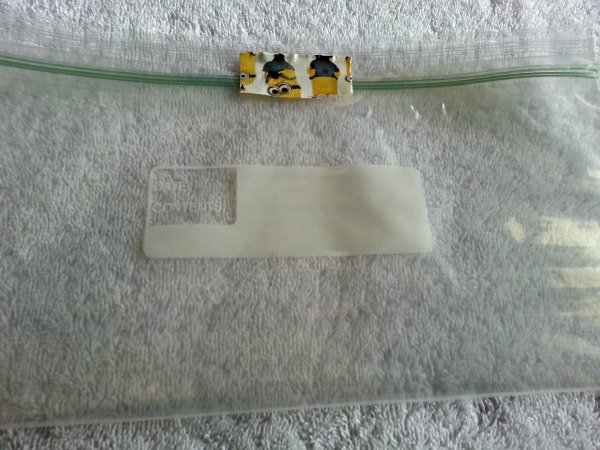 Next you take strips of the Minion Duct Tape and begin at the top laying flat on one side of the baggie until covered.  Flip it over and do the same on the back.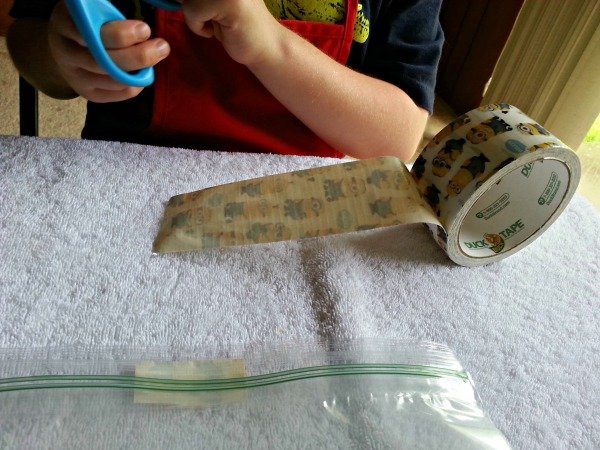 You can take your time to specifically match patterns, but with the Wee Child involved and wanting to do it "himself", it ended up we just made sure it was covered instead of working on the pattern for this one.  We added an extra strip of tape across the sides to seal it.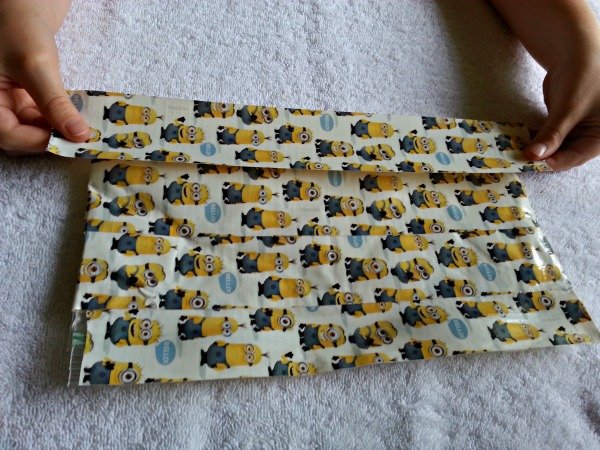 As you can see, it is a totally simple, easy and fun craft for kids to make.  Since the Minions movie is coming out this summer, it is a great addition to birthday party crafts, back to school prep or just a fun way to spend a summer afternoon!  I know the Wee Child loved being able to make something all on his own with Duct Tape.  You can grab so many different colors, designs and make thousands of different fun crafts!
Add this Minion Duct Tape pencil holder to your list of fun summer crafts to make this week!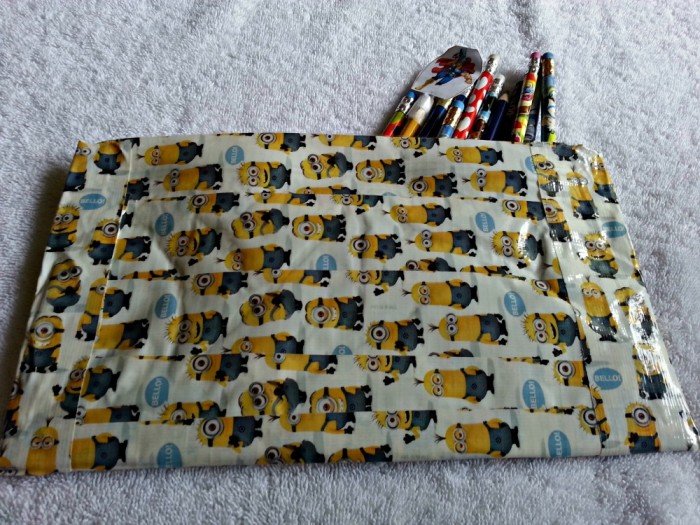 Check out out other favorite kid friendly crafts!
25 DIY Crafts & Outdoor Activities For Kids
Upcycled Milk Carton Bird Feeder