Winter months arrive, and it becomes harder than ever to motivate yourself to get outside and exercise. As someone who tends to actively avoid exercise, these Easy Winter Exercise Ideas are perfect for keeping me on track as the temperatures drop.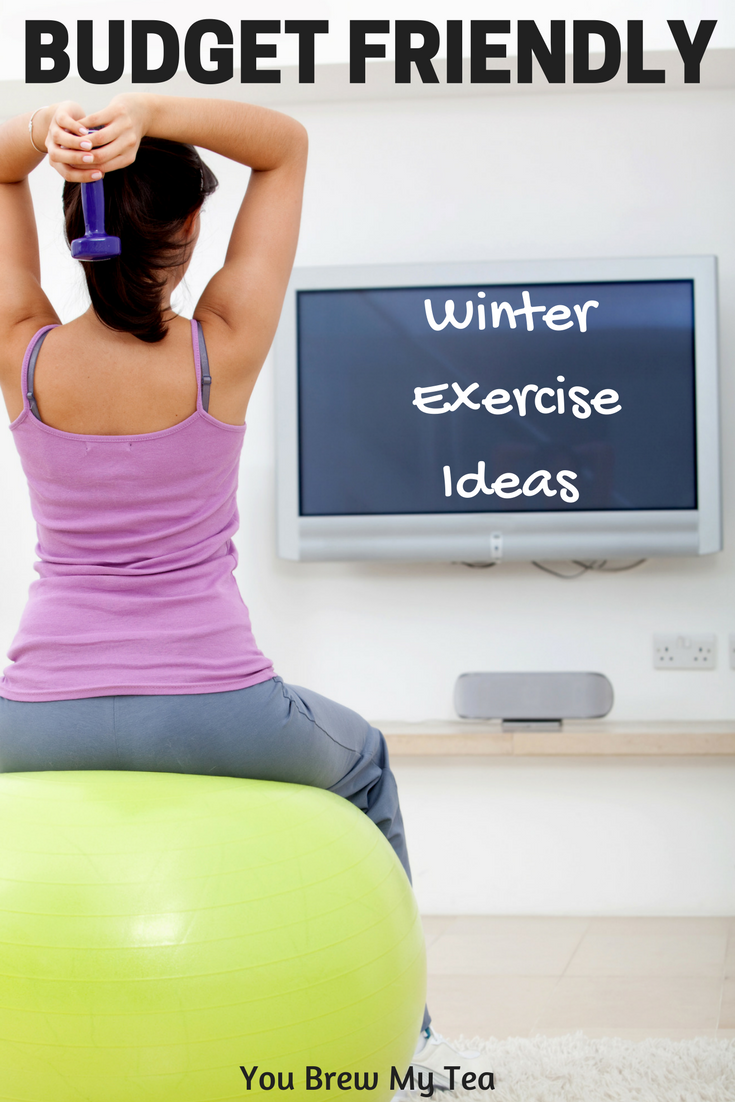 Easy Winter Exercise Ideas
This post contains Amazon affiliate links.  I will earn a small commission on purchases made via these links. 
Here in Michigan, a walk in the middle of winter is nearly impossible sometimes. Between freezing temperatures and a foot or more of snow on the ground, it's just not something that works out well. Instead, exercise tends to move indoors as the temperatures drop. If you live in an area like me, you'll understand how this works. Included in the list below are some of the ways I find it easy to get my exercise in without spending a ton of money, or going out in the cold.
Wii Fit
A few years ago, we invested in a Wii U for our family.  This has been a great addition to our home for playing games, but I also love the Wii Fit program.  Not only can I follow simple exercise plans, but the yoga program has been amazing for stretching and balance.  This allows you to spend money on one program that offers a number of different exercise options that can work for your routine and needs.  While I go to the gym now, this is also a part of my program for days I don't feel like getting out of the house.
Exercise Bands
After back surgery in 2015, I was told to be very careful about lifting weights.  Initially, it was a warning for the first few months, but at checkups, my doctor said that until I built up a lot more muscle tone in my body and lost weight, it was wise for me to avoid weights long term.
As a result, I have used exercise bands for a few years to help work on increasing strength without adding a lot of weight to my routine.  These are great since they use your own body weight, and can easily be folded or rolled into a bag to tuck away for travel or out of sight when you aren't exercising.  The Starwood Sports Exercise Resistance Bands are a great deal that works amazingly for your needs.


Ice skating or Hockey
I admit to being far too afraid of falling to do this, however, it is a very popular winter sport.  There is a lot to be said about skating whether you are ice skating, roller skating, or playing hockey.  There are tons of rinks up here in Michigan that offer beginner classes, and even back in Arkansas, there was one that had classes year round.  Ice skating or playing hockey can be a great fun way to burn calories in the cooler months, plus your family will likely want to join you for this form of exercise.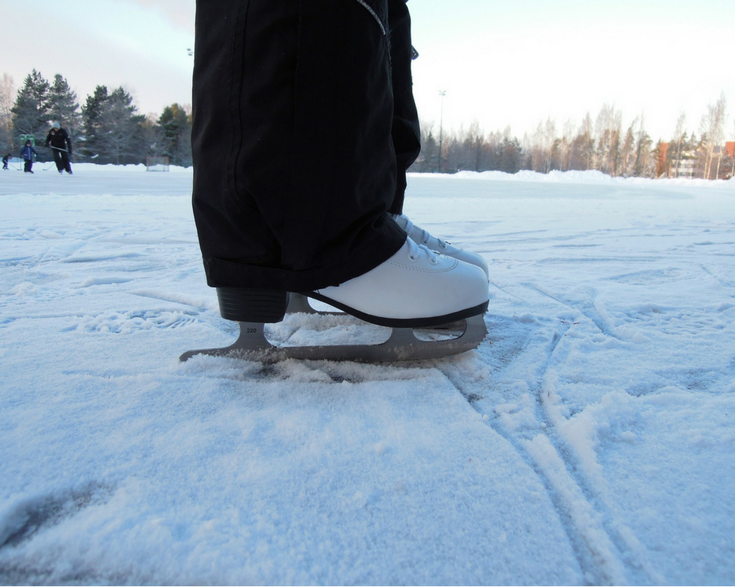 Snow skiing, Snowboarding, or Sledding
Many families load up their snow skies and head out for a holiday at a lodge or resort.  If you live in an area that has lots of snow, you may find that snow skiing, snowboarding, or just simple sledding can be a ton of fun and great exercise.  Last year, our son got a wonderful sled from his sister, and the result was that we all had fun using it in the snow.  This year, I look forward to more sledding happening as the snow arrives and we enjoy days off to play.
This usually works best for someone who lives near a resort that allows for skiing or snowboarding on a regular basis, but you can make this just one small part of your easy exercise ideas for winter.  This, along with other fun winter sports, can keep you moving and burning calories without feeling trapped at home.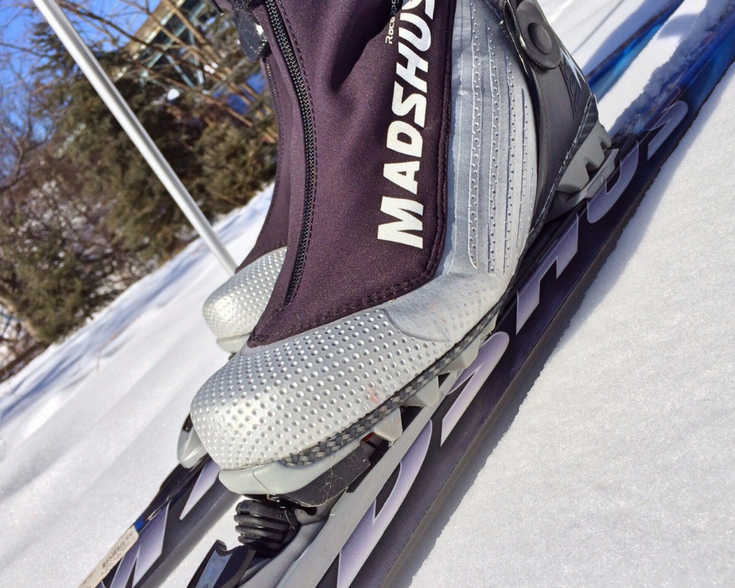 Exercise videos
This is one of the most popular at home exercises and is obviously an easy and affordable option.  With more and more options available on Amazon Prime to stream, you may be able to do this without any purchase at all outside your annual or monthly Prime Membership.  Other options are to rent at your local video store or to buy great sets like the Jillian Michael's Workouts, Leslie Sansone Walk Away the Pounds, or my personal favorite, the Richard Simmon's Sweatin' to the Oldies program.
Yoga or Pilates
The yoga craze continues for good reason.  This meditative method of stretching also promotes amazing core strength.  Pilates is easier for some individuals, but both are excellent options that require virtually no supplies.  There are many videos out there for beginners that you can stream on Amazon Prime, but also DVD's for purchase.  All are going to be similar, so simply pick the one that appeals the most to you and begin.  You may also find local classes available to help you get started.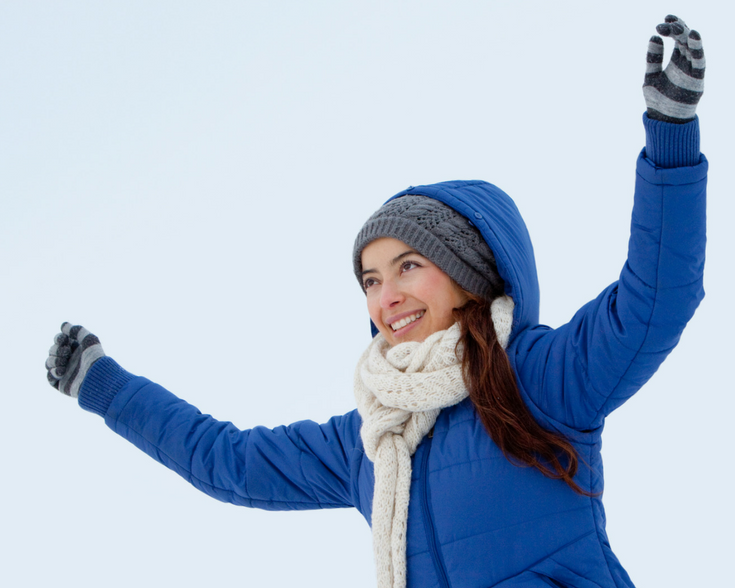 Walking
Of course, I have to include the most popular of winter exercise ideas.  This simple exercise is always a must on any list, and can't be overlooked, even with cold weather.  You can walk outside around the block, at your local school track, in the mall, or even in place using some of the Leslie Sansone routines mentioned above.
As you can see, there are a ton of options you can use for fun winter exercise without spending a ton of money. Exercise doesn't have to fit into a specific routine. It can be as simple as heading out to go sledding with your kids, or as complicated as an aerobic exercise video. Personalize your exercise routine for winter this year with some of these tips!
More Exercise Tips: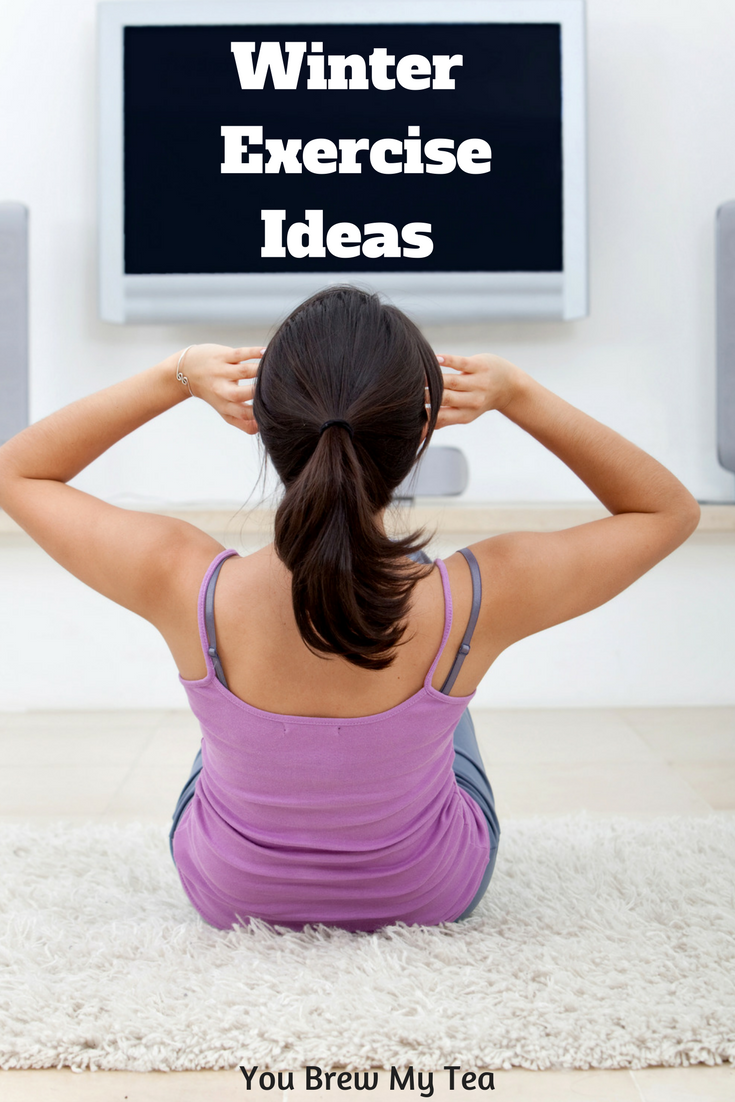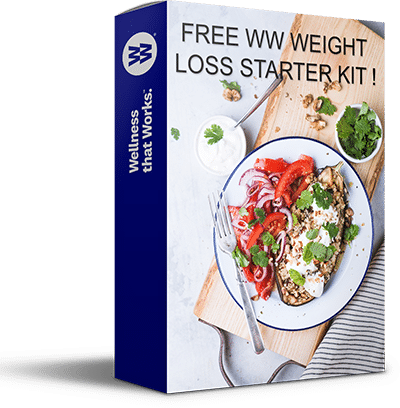 FREE WW WEIGHT LOSS STARTER KIT
+ exclusive tips, recipes & more to lose weight, increase confidence, and live a healthier and happier life !