If you've followed me for long, you know about my struggle with depression. So, when I was asked to share this sponsored post on behalf of NeuroStar Advanced Therapy, that includes information about Therapy Options for Depression, I knew it was a perfect fit for our blog. There are so many men and women out there struggling with debilitating depression, and I am one of them.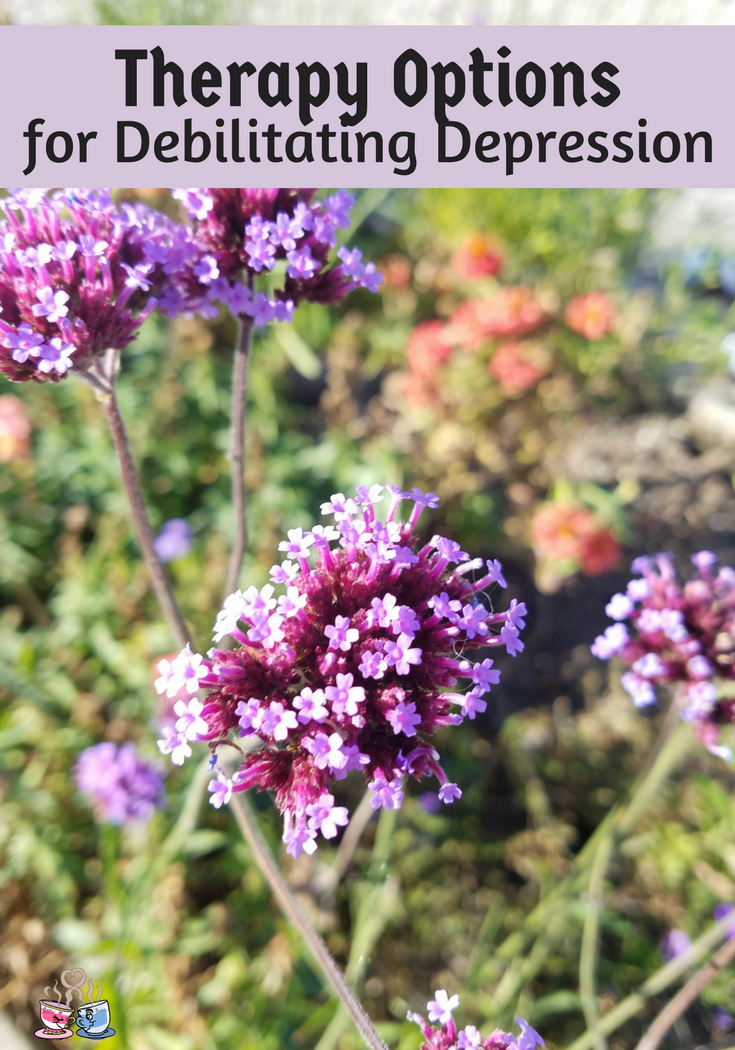 Therapy Options for Debilitating Depression
If you haven't heard of our sponsor, NeuroStar® Advanced Therapy, then you aren't alone. This method of treating depression is something I didn't realize was so accessible. I had heard about non-drug treatments before, and even have a friend who has undergone ECT (electroconvulsive therapy), but it is so rarely discussed. Knowing how tough my own journey has been, I was honored to share this information about a different option that is effective and safe without the side effects associated with treatments like ECT and antidepressants.
My struggle with depression.
Over the last two years, I have finally accepted my struggle with depression. For many years, I avoided admitting that I was depressed. Growing up in a religious home meant that I often felt like it was just because I was not good enough. After a lot of love and encouragement from my Beau, I finally sought treatment. It took work to find a medication that worked best for me, and I wish I had known about this treatment before I went through that struggle. While I am now doing well, I realize that is not the case for many of my friends and family.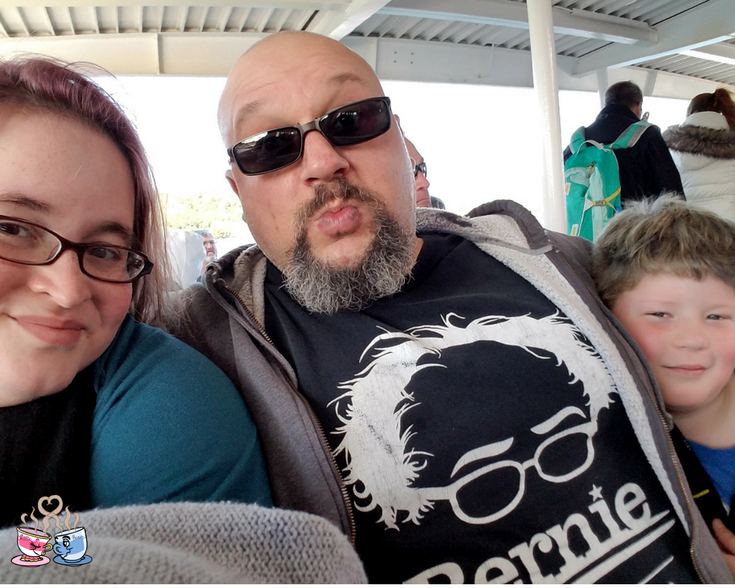 The month of October is National Depression Awareness Month. For anyone who has struggled with their life being overcome with these feelings and this disease, it is a time to spread awareness. I am happy to share about many aspects, but specifically about a safe and non-drug treatment that is becoming well known across the country. NeuroStar Advanced Therapy is a different option that you may find fits your needs.
There are different types of medical intervention. If you, like many, have gone to your physician and opened up about your depression struggles, you are likely familiar with medications as a solution. In my own personal experience, this made a huge difference. Unlike many, I was able to find just the right medication and dosage to help manage my depression safely, but that isn't always the case.
For many individuals, medications pose their own unique struggles. From the issues with things like hallucinations, worsening depression, to simple allergies to ingredients, there are no two medications that work alike. Finding the right product to help control your symptoms isn't simple, and can often take months and years with still no result.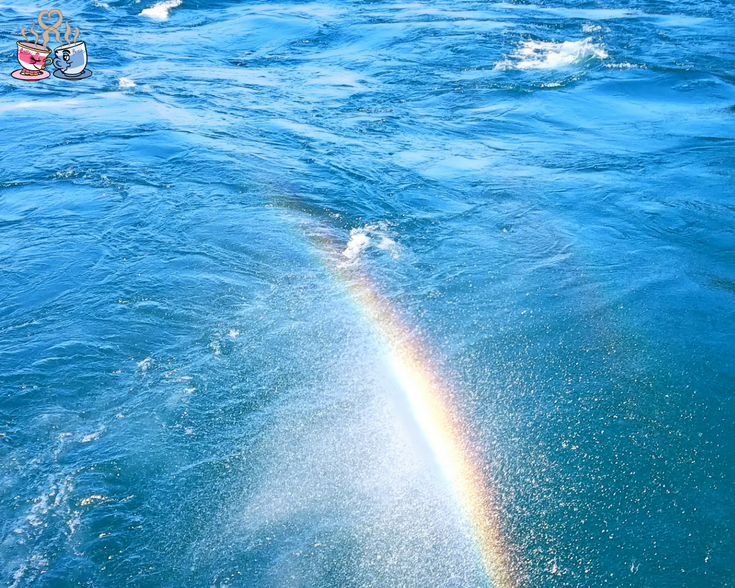 Some commonly suggested non-drug alternatives are:
Transcranial Magnetic Stimulation
Counseling or psycho-therapy
Nutritional counseling or exercise
Yoga and meditation
There are more options than just therapy. Counseling with others when you are struggling with depressive tendencies is one of the most common options. While this is something I strongly recommend, it does not work with every person and their personality.
Some people just don't benefit from talking it out with a professional. In fact, this can be especially true for those who are on the Autism spectrum or who have other disabilities and struggles. When medications just won't work, therapy is often the next suggestion, but what happens when the person isn't able to open up and learn from a therapist?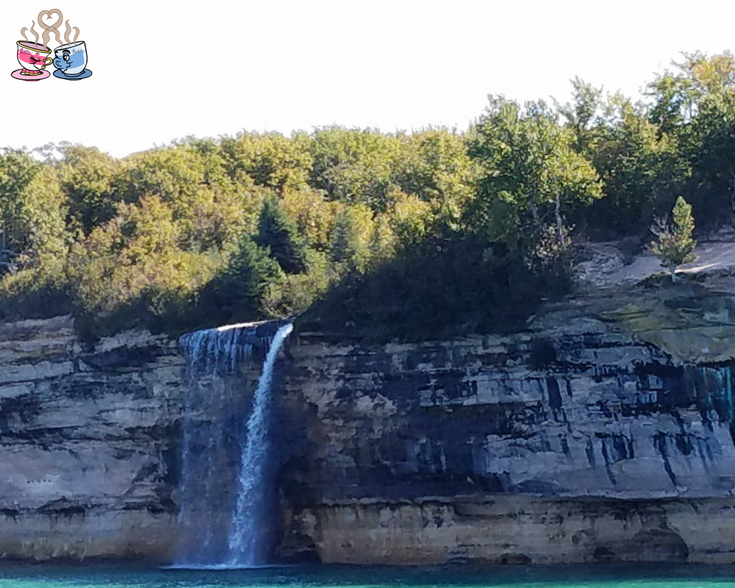 Don't fear transcranial magnetic stimulation. There is so much stigma associated with Major Depressive Disorder (MDD). When you are seeking therapy options, there is even more stigma behind anything that involves stimulation of the brain. As you are being introduced to NeuroStar® Advanced Therapy, you may feel hesitant, but in reality, the treatment is safe, proven and effective
Approximately 60,000 patients worldwide can tell you that transcranial magnetic stimulation via NeuroStar Advanced Therapy is nothing like the methods of our past. Not only is it safe without the systemic side effects associated with antidepressant medication, it can be completed in under 19 minutes depending on your doctor's recommendation! (Treatment time can range from 19-37 minutes.) This makes it something that can be done in any time frame, and it doesn't require hospitalization.
If you or a loved one have not had success with an antidepressant, this may be a great option. You don't have to jump through a ton of hoops. This is considered a second-line treatment and can easily be prescribed by your physician after just one unsuccessful medication effort.
This is not electroconvulsive therapy. NeuroStar® Advanced Therapy uses magnetic pulses to stimulate the brain in areas that are underactive in depression. This results in a safe and simple process.
There are few side effects. Occasionally, patients will have minor pain or discomfort near the treatment site, but it is very well tolerated and does not require anesthesia.
As someone who has been embarrassed by my depression in the past, I realize how hard it may be to come to terms with your need. If you have struggled with finding the right medication or find that therapy is too difficult to complete, then this may be a great option that fits your needs and is a safe and effective treatment for your MDD.
This is a sponsored post written by me on behalf of NeuroStar® Advanced Therapy. For more information about safety and effectiveness of NeuroStar, visit NeuroStar's website.