Endometriosis pain is one of the most misunderstood illnesses.  Since I deal with this on a regular basis, I wanted to share some of my thoughts and experiences to help you understand more.  If you have someone in your life who also struggles with endometriosis, please read and share so they won't feel so alone.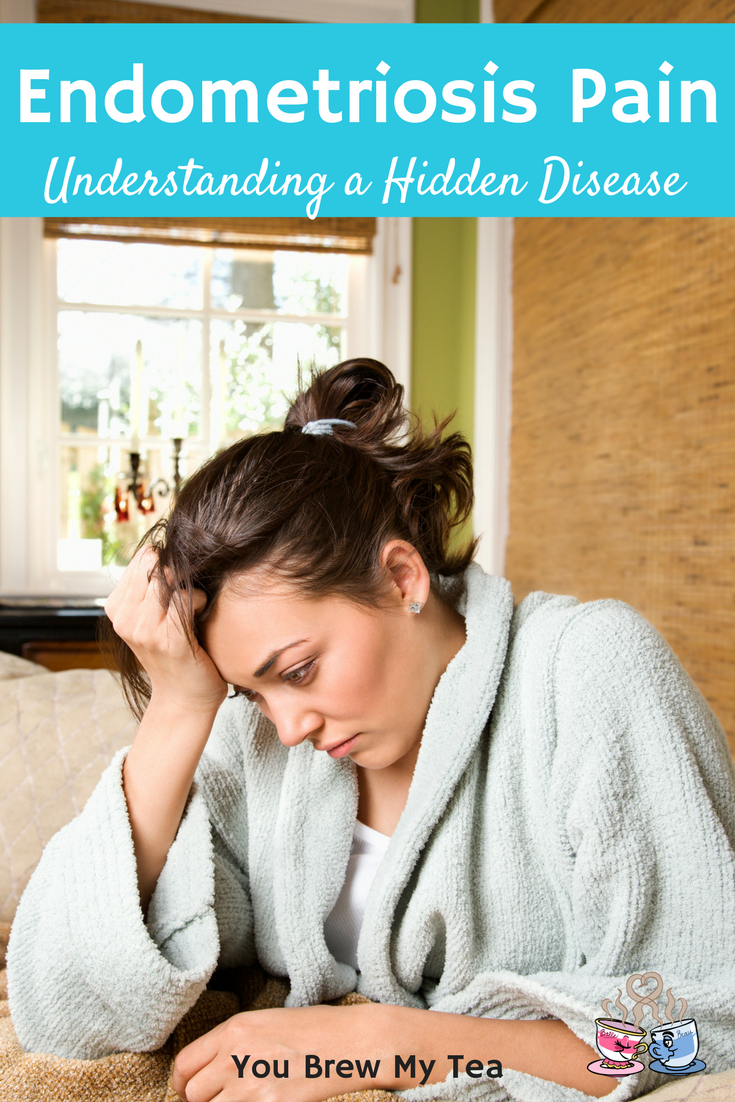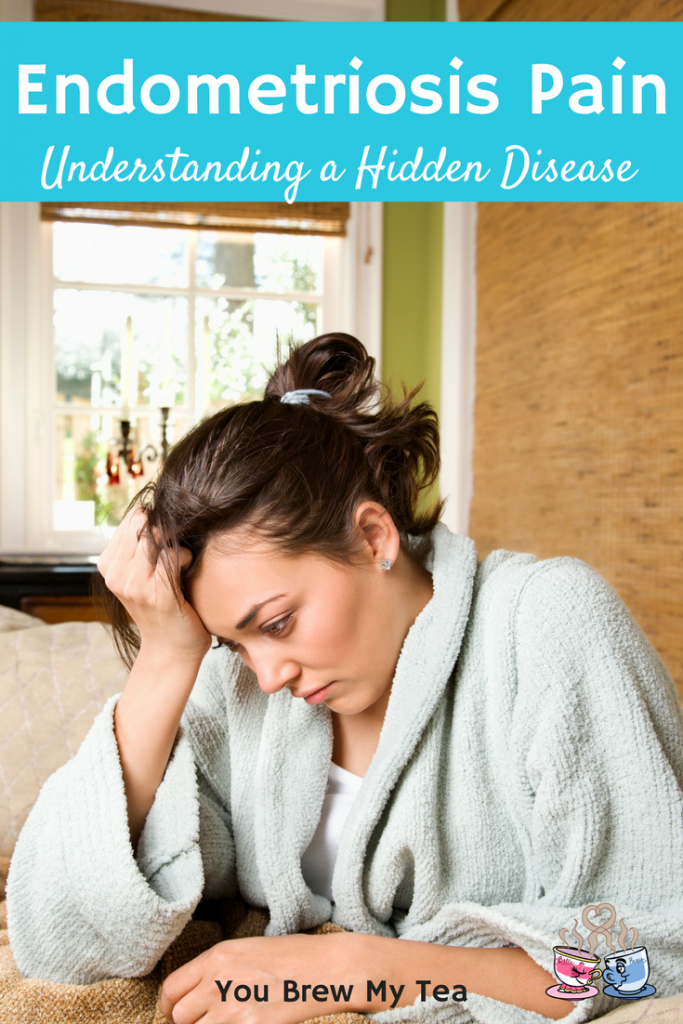 Endometriosis Pain: What it feels like to be me
My alarm goes off and the sound of it could bring tears to my eyes.  I was up most of the night tossing and turning in pain, despite taking medication to help (which it didn't). No matter what I tried, I could not ease the pain even just a little bit.
I finally got an hour or so of sleep (3 if I am lucky) but, the pain is still there.  I move just enough to turn the heating pad on (all with my eyes still closed).  I get as comfortable as possible, waiting for the heating pad to warm up (again) and just lay there, as still as possible. Hoping for even just the slightest bit of relief. I think to myself: is my husband home today?
The average day  with endometriosis:
On the days when he is at work, I have to take the few minutes between when my alarm went off and when my kids get up to mentally prepare myself for getting out of bed. I plan every movement from sitting up to how I am going to put my feet on the floor. One wrong move and I won't be able to move all day. I will be left in excruciating pain (which could last for days or weeks).
When I manage to get myself out of bed and make sure my kids are fed I am in far too much pain to even think about eating. I shuffle to the couch and turn on yet another heating pad clinched against my abdomen. Most of the time after a half hour or so, it gives me just enough relief that I can choke down a small breakfast allowing me to take another pain reliever. I choke it down in hopes that the pain gets better and count down until I can take another one.
Better days with endometriosis pain: 
The days my husband is home are my favorite because I can take my time getting up and out of bed. I can lay there until my body can handle moving (which sometimes takes hours). I can take baby steps getting out of bed. After I manage to sit myself up I can rest until once again my body is ready to move. After each small victory, I rest. This means that even when I wake up at 7:30 am, I may not actually step foot out of bed until 11 am or later. It is common for me to not come out of my room until lunchtime or so. Not because I am lazy but, because my body cannot physically handle it. 
Endometriosis pain changes every aspect of my day: 
Something as simple as picking out clothes takes a lot of thought.  In order to determine what might be an okay outfit for the day I need to put many things into consideration. Things like: how swollen in my stomach today?, how much pain am I currently in?, where to I absolutely have to be today?, Will I be comfortable if I have a hot flash?.  Those are just a few of the questions I have to ask myself daily just to get dressed.
Something as normal as taking a shower is a chore for me. If I choose to take a shower, I need to make sure my husband is home and that nothing else planned for the day. It is normal for a short 5 minute shower to exhaust me to the point of tears and that is without shaving my legs.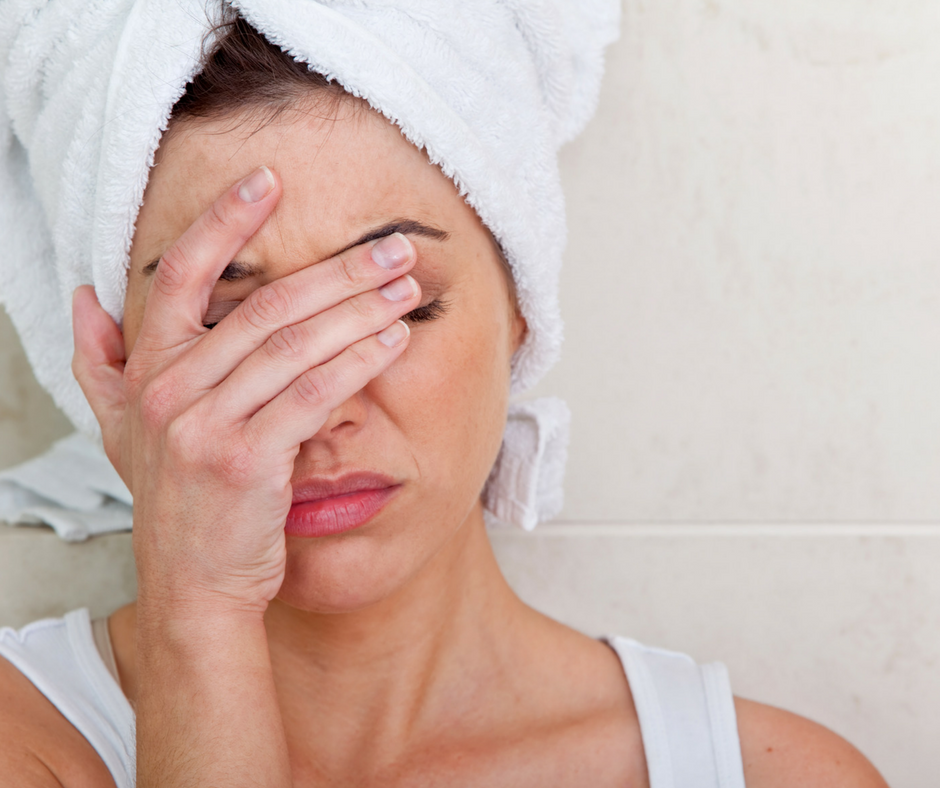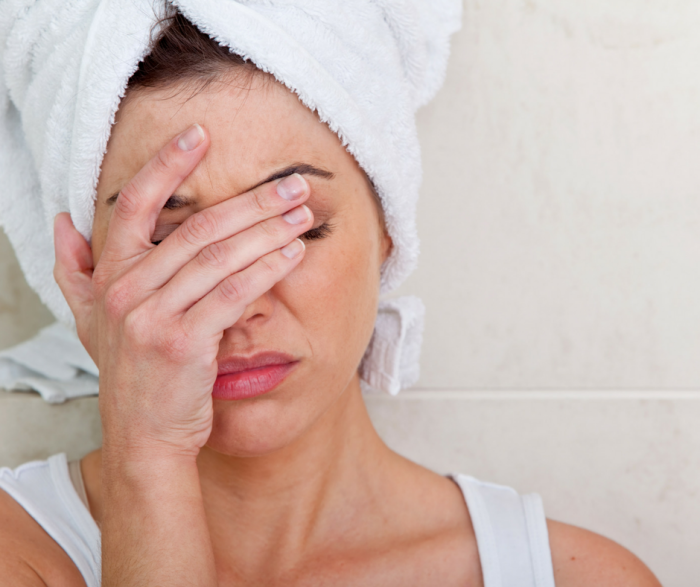 After I shut the water off, I sit on the side of the tub to try to regain my energy (which is usually a failed attempt and I'm still not dressed yet). After sitting for who knows how long, I somehow manage to get dressed and only make it as far as my bed and collapse (which is right outside the bathroom door). I lay there until my body can somewhat recoup and make it to the couch where I will most likely reside the rest of the day.
All of these days are considered "good" or "normal" days for me. It is during these days that I feel proud of myself for getting 1 load of dishes in the dishwasher or 1 load of clothes washed and possibly in the dryer. However, if I have any errands to run, I cannot do dishes or laundry or I won't be able to make it out the door for the errand. And to think these are my good days.
The bad days of endometriosis pain and how I manage them: 
My bad days are a whole different story. My bad days, come in groups. They can last for a couple days or weeks. Sometimes, there was a trigger that set my body off. Other times, there was no trigger, it just happens.
On my bad days, I can't get out of bed. On my bad days, I am lucky to make it to the bathroom without my husband having to help me walk there. On my bad days, I don't eat or drink. If I am lucky I will be hungry enough to eat ½ a granola bar but usually, even that is too much. I can go weeks without really eating or drinking.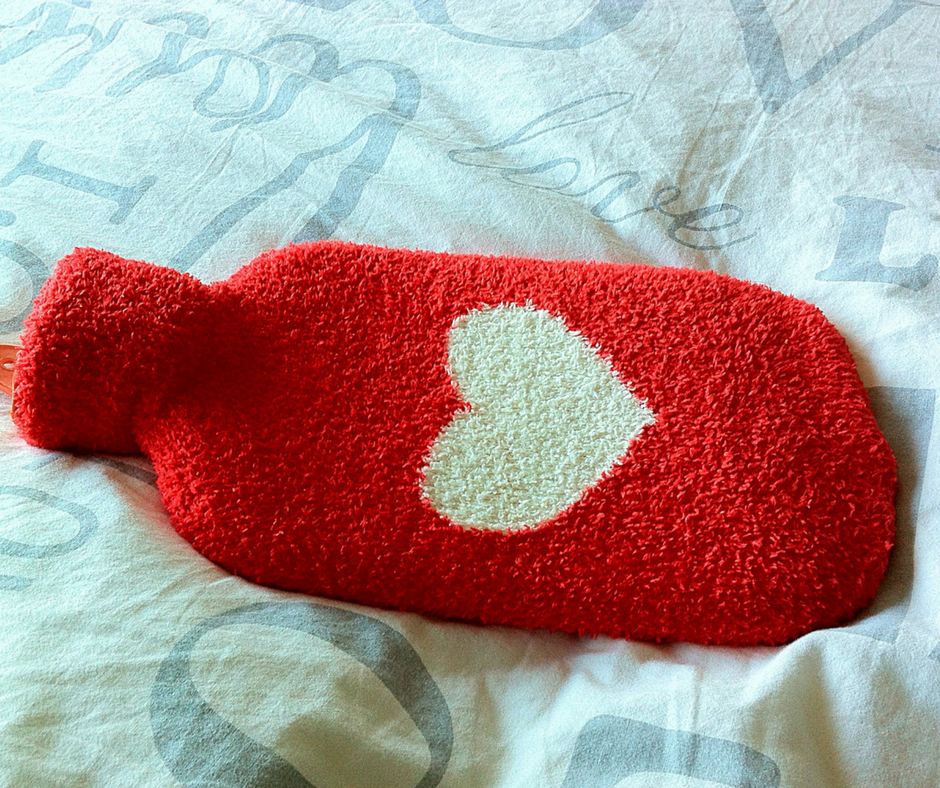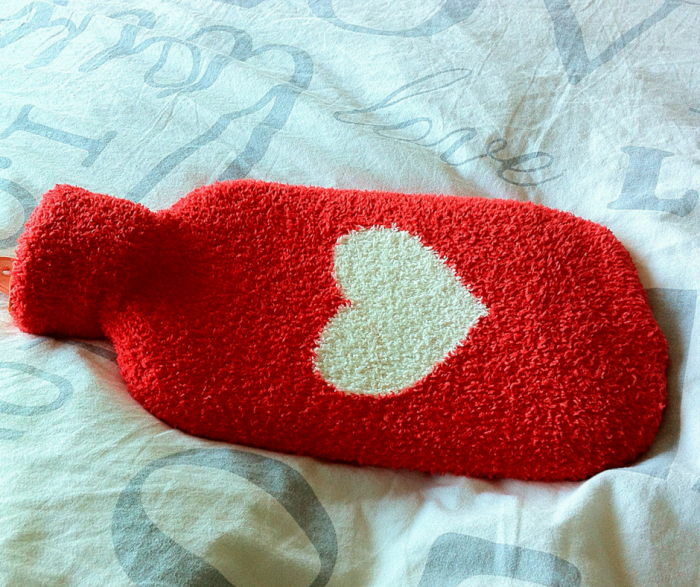 My support team is my only hope some days: 
My husband is my rock. Without him, I don't know how I would be coping with this. He sits with me while I cry and try to breathe through the agonizing pain because nothing is helping. He lets me vent when I am frustrated because I can't-do normal things.
He only knows how I feel based on my descriptions to him but, he is there through thick and thin. He celebrates my good days with me and reassures me on my bad days. Not once has he made me feel like this is all in my head like I heard often in my teens. I am so thankful that he is here with me during this journey. It's not easy and it's not even close to done but, I know we will get through it. 
What you need to know about endometriosis pain: 
Endometriosis isn't bad cramps.  This isn't just a woman having a bad period.  Endometriosis is a condition where the lining of the uterus is thicker than normal and often shows up outside the uterine wall.  It creates painful scar tissue throughout the abdomen. The pain can change and affect your daily life not just due to discomfort, but can also lead to kidney and bowel issues.  When someone mentions to you, that they have endometriosis, remember, this is more than just cramps.  This is a disease that hurts every aspect of their life.
For more information on endometriosis and how it can change your body, check out the articles on the Mayo Clinic website for details.
More Women's Health Tips: