This post was sponsored by Amazon as part of an Influencer Activation for Influence Central and all opinions expressed in my post are my own.
About 7 years ago, I became an Amazon Prime member.  I can tell you now, that over this time, I have found some amazing Family Benefits of Using Amazon Prime that I really needed to share! When I was asked to share about the new discounted Amazon Prime program for those who are receiving EBT benefits, I knew I had a lot to say.  Amazon is a part of our daily life, so it is easy for me to help you understand more about the benefits of Amazon Prime in your life!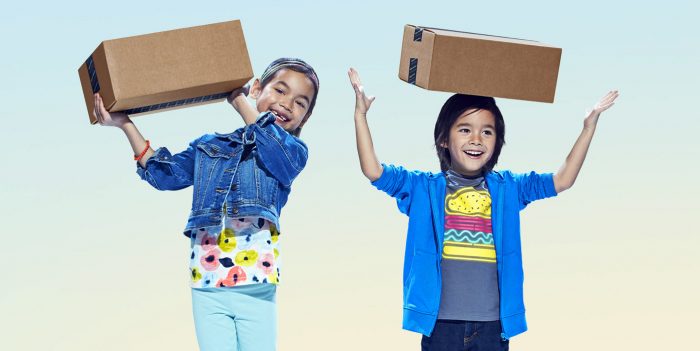 Family Benefits of Amazon Prime
First, I want to focus on letting you know more about this amazing new program. Amazon realizes that just because you are lower income doesn't mean you shouldn't have some of the same benefits of other Amazon Prime members.  By introducing a discounted monthly price for those who have a valid Electronic Benefits Transfer (EBT) card, Amazon is opening up a whole new world of benefits.  Everyone deserves a chance to take advantage of these benefits, and it also helps them save money in the process!
Currently, if you qualify and have an EBT card, you are able to qualify for the discounted monthly program through Amazon at $5.99 per month.  It is good for one year but can be canceled any time you need to do so.  Qualifying customers can qualify every 12 months up to 4 times.  This is a great way for anyone on EBT to take advantage of amazing Amazon Prime benefits!
Bonus:  When you sign up now, you get a Free 30-Day Trial!
Great cost savings:  One of the best things about shopping on Amazon is that it saves so much time and money.  I can't even begin to tell you how many times we have saved money using Amazon.  One of the best deals we have found was recently when we replaced our bed.  We knew we wanted a memory foam style mattress, but didn't want the $1000 plus budget involved.  When we shopped on Amazon, we found a great choice for 1/4 of the price!  This is a huge saving that we needed, but that would also allow someone who is receiving government benefits to save money when their budget is tight.
Free or low-cost eBooks:  Using my Kindle App on my phone or online, I have access to tons of free e-books and even magazines.  If you have kids at home that love to read, this is a huge money saver.  We can download tons of eBooks that are both fiction and nonfiction.  The Wee Child loves reading, and this has been a huge budget saver.  There are a great variety of books available in all genres that are free all the time!  Since we just moved, a lot of his favorite books are still in storage.  Using the app to download eBooks has been a lifesaver!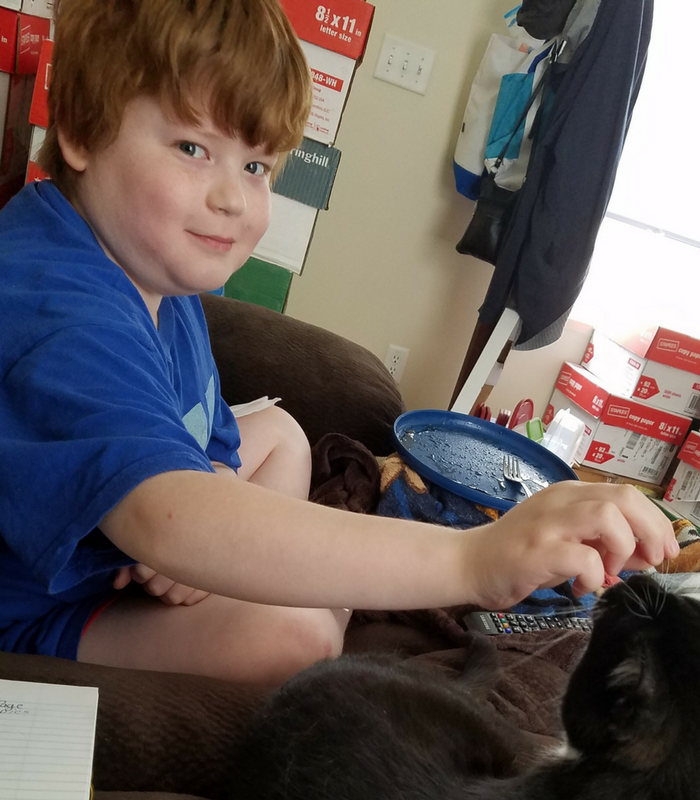 Prime Now and Prime Same-Day Delivery:  Depending on where you live, an Amazon Prime account allows you to get your purchases delivered to your home within the same day!  Some areas even have a 2-hour delivery option on tons of items! For a single parent needing to grab something for a sick kid, this is a great safer way to manage things like snacks, OTC medications, and more without having to leave the house!
Prime Music and Prime Video:  I cannot even begin to say how much we love this option.  Not only can I watch a ton of my favorite movies and videos, but I can feel good about having educational shows for my son.  We have fallen in love with Annedroids on Amazon, and love how educational and fun it is.  There are tons of other amazing free options through Amazon Prime to educate or simply entertain.  The Prime Music option is my personal favorite.  I often need white noise to help me focus.  Plugging my earbuds into my phone and opening the Amazon Music app is the best way for me to do this.  From downloading great favorite songs to using the playlists and stations Amazon has on hand, I have found tons of amazing music available.
Fast delivery:  Prime 2nd Day shipping is so helpful!  We honestly get 4-5 packages a week from Amazon and there is no way we could manage sometimes without faster delivery.  This works great for replacing parts on computers, getting movies fast, or gifts just in the knick of time!  There are tons of things like laundry detergent, soaps, and household supplies we also grab at discounted rates and see them arrive within 2 days!
If you are hesitant about Amazon Prime, don't linger!  Now is the time to get set up with this amazing program.  If you are currently an EBT card holder, check out the program to get Amazon Prime for only $5.99 per month!