One of my good friends recently made this great Free Printable Christmas Gift Checklist for several of us bloggers to share with our readers.  I love how handy it is for keeping track of what you have left to buy for your holiday gift list.  If you are like me, lists are how you manage to keep track of everything from appointments, to assignments to shopping needs.  This printable list is just another great addition to your holiday shopping plan this year!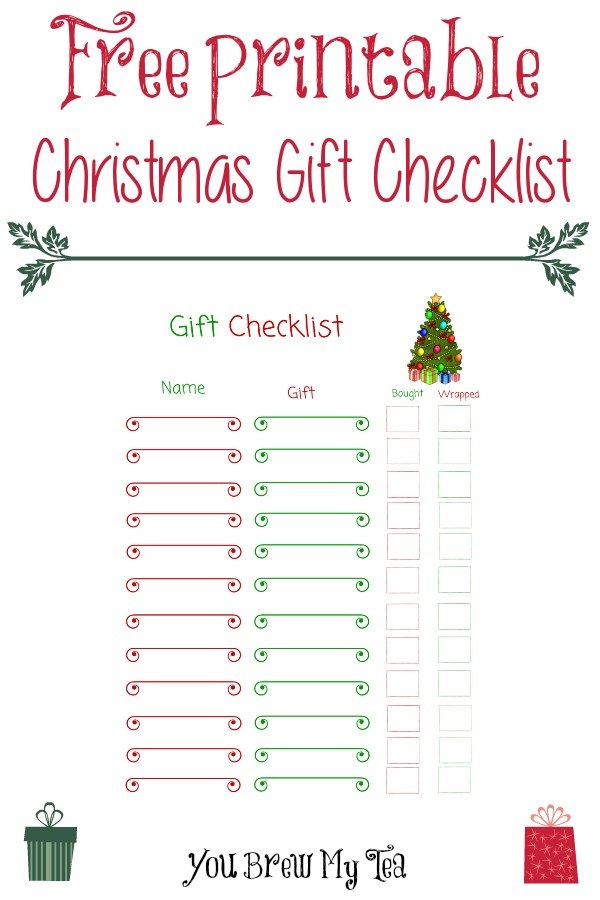 FREE PRINTABLE CHRISTMAS GIFT CHECKLIST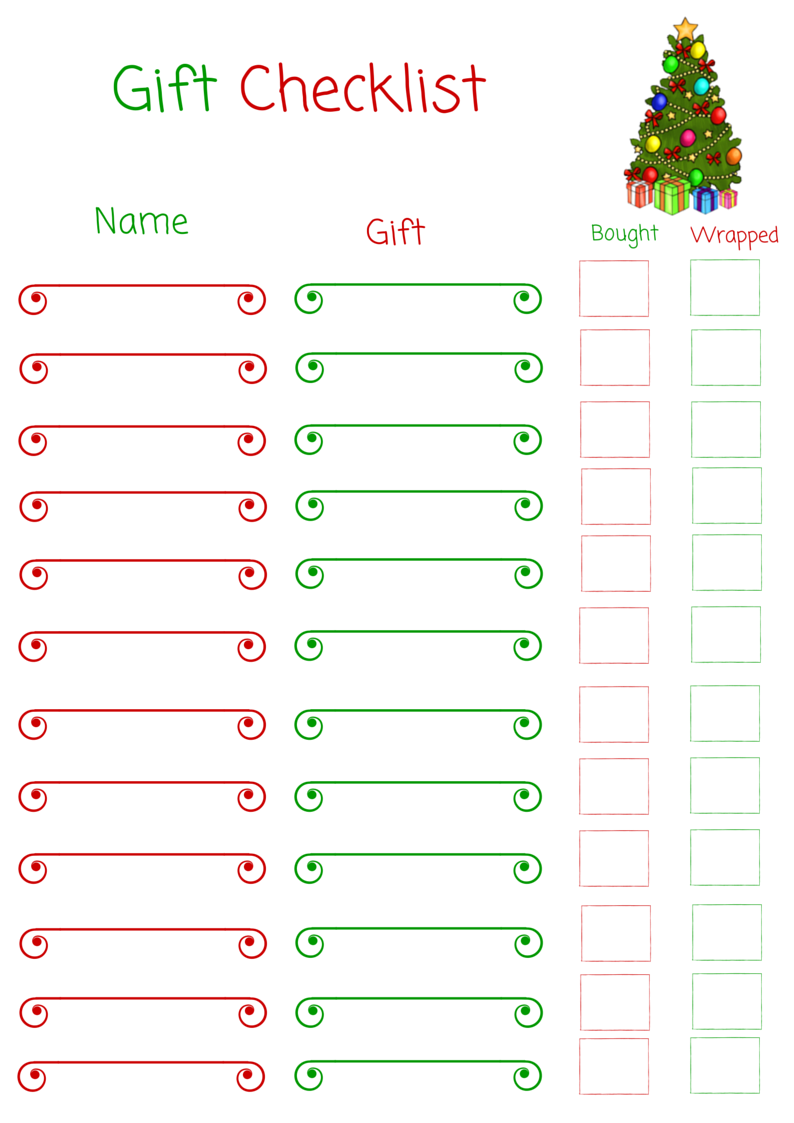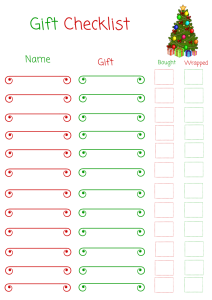 Click HERE to Print!
Making a holiday shopping list can be tough.  If you are on a budget, you may want to limit what you buy or make things from scratch.  This year this list will help you to not only streamline what you buy, but make sure you have everyone covered.
TIPS FOR FRUGAL CHRISTMAS GIFTS FOR ANYONE:
Make Gift Baskets: Shop the Dollar Tree for simple baskets or buckets, candy, cookie & cake mixes, pot holders, dish towels, cookie cutters and even baking dishes for simple baked good baskets.
Stock Up On Classic Movies:  Black Friday and the weeks following you will find tons of classic and even new release movies on DVD & Blu-Ray for great low prices.  Grab these at $1-$5 each and keep in your gift closet to tuck into a basket with great candy for an unexpected visitor.
Scarves Are Always A Hit:  Check out your local discount retailers for tons of inexpensive infinity scarves in various patterns and textures.  A $5 scarf alongside a small bag of gourmet coffee makes a wonderful gift for teachers, aides, babysitters and friends.
Break Up Boxes Of Cars & Play Dough:  Grab the large multi-packs of things like toy cars, play dough or similar items.  Add them to gift baskets with a coloring book, crayons and some fun candies for a simple and inexpensive gift for your kids friends.
Go Homemade:  Whether you are sewing a pillow, knitting a scarf or making one of our favorite fun DIY holiday gifts, making something homemade can save on your budget all while giving a personal touch your friends and family will appreciate.
Check out our great fun and easy DIY Holiday Gift Ideas:
Upcycled T-Shirt Super Hero Cape
Upcycled T-Shirt Denver Broncos Scarf
Whipped Gingerbread Body Butter