I am all for empowering others.  In fact, that really is the goal of our blog now.  Whether it is about health and wellness or emotional, I want others to feel loved and powerful.  So, this year, giving you a Free Printable Calendar was a must, and this one is an awesome Empowering Quote Girl Power Calendar.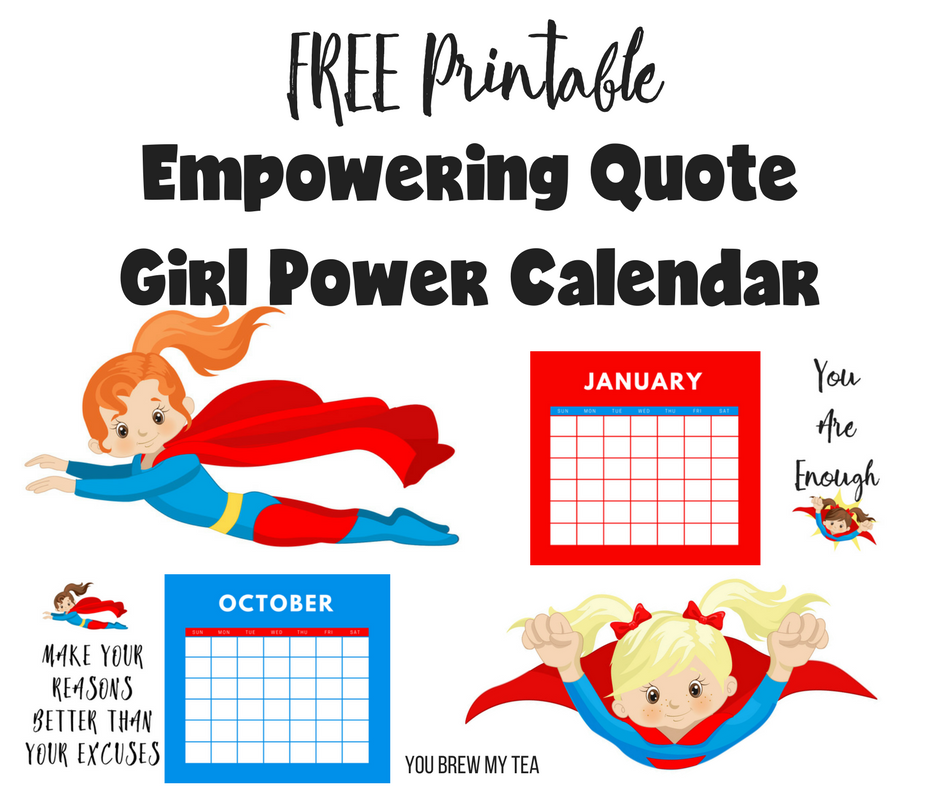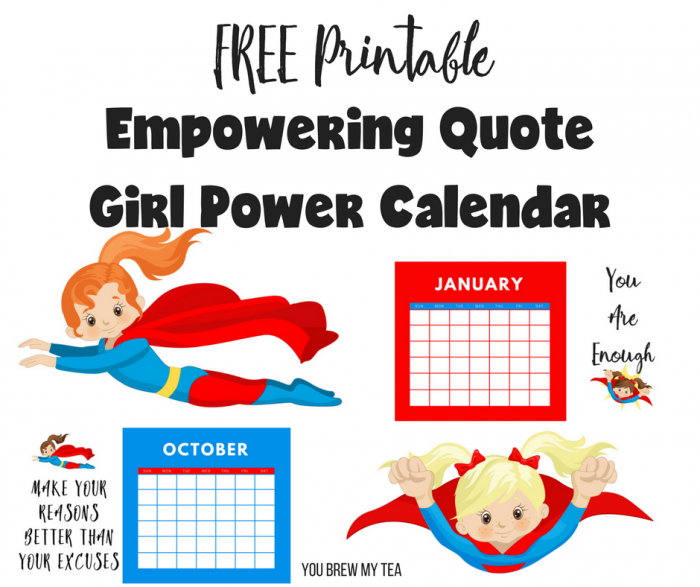 Free Printable Calendar 
Grab your Free Printable Calendar below!
Click HERE to print 12-month calendar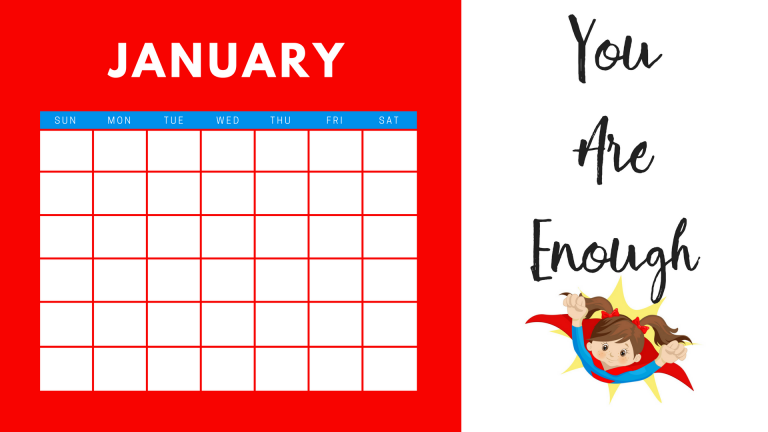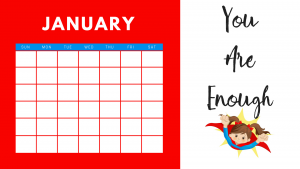 Why do I feel empowerment is so important?  Because we often just aren't strong enough to pull ourselves up on our own.  In fact, we really do need a bit of help some days.  For me, personally, getting past the struggles and on to success has not been easy.  It has been nearly impossible at times, especially when I didn't have the emotional ability to do it myself.
If you are struggling with depression, feeling alone, or just getting on your feet toward success, check out some of our popular tips for getting back on track.
For Physical Health: 
Weight Watchers FreeStyle Plan Updates
75 Delicious Weight Watchers FreeStyle Recipes
Weight Watchers FreeStyle Plan One Week Meal Plan
5 Family Fitness Goals Any Family Can Accomplish
Ultimate Ideal Weight Loss Solutions for Lazy People
For Mental Health:
Effective Depression Therapy Options for Busy Moms
Anxiety Coping Tactics for High Functioning Depression
Self Care Plan for Seasonal Affective Disorder
Tips to Improve Your Emotional Well Being
For Relationship Health: 
How to Make a Relationship Work with Depression
6 Ways to Build Intimacy in Marriage
Date Night Ideas for Married Couples
For Financial Health: 
30+ Apps that Pay You To Use Them
Unexpected Bank Overdraft: What to Do
5 Frugal Tips for Showing Hospitality