This is a sponsored post for Progresso on behalf of Acorn. 
This year, I vowed I would stick to a Fresh Meal Plan every day.  Well, you know how that goes.  You realize that work, life, kids, basketball practice, and exhaustion come into play and suddenly you are struggling to not reach for that overly processed boxed pasta dish that contains a gazillion additives and makes you feel like the worst mom of the year.  So, for the new year, I told myself I would focus on a new kind of fresh meal plan that anyone could manage.  The kind that included an 80% fresh and 20% semi-homemade plan that featured healthier options I can feel good about.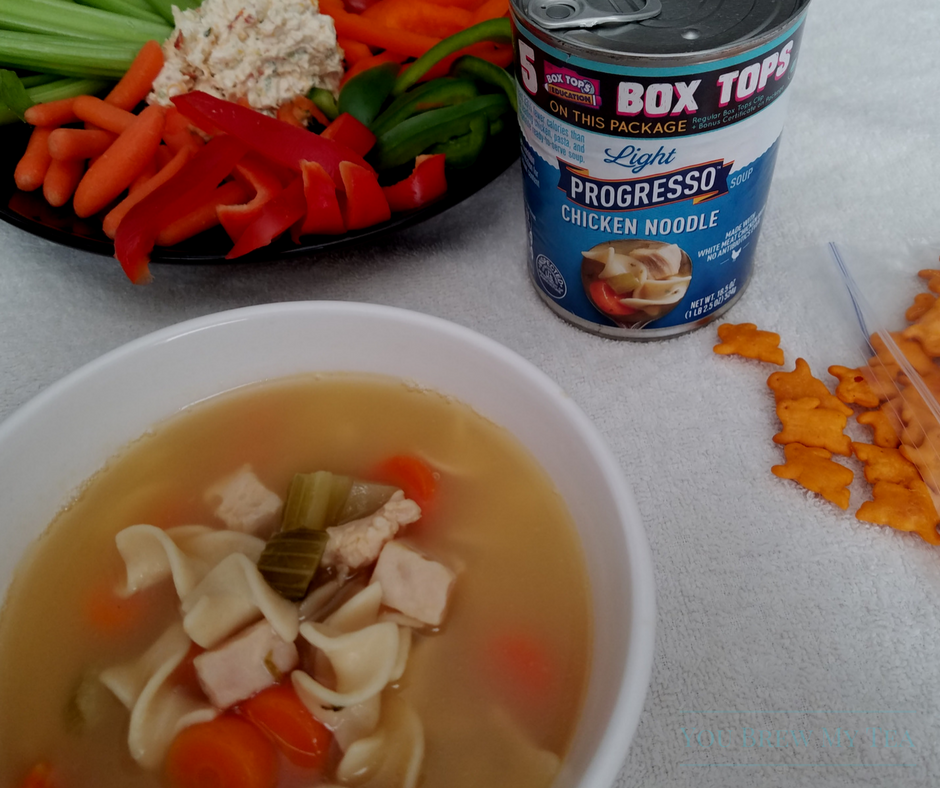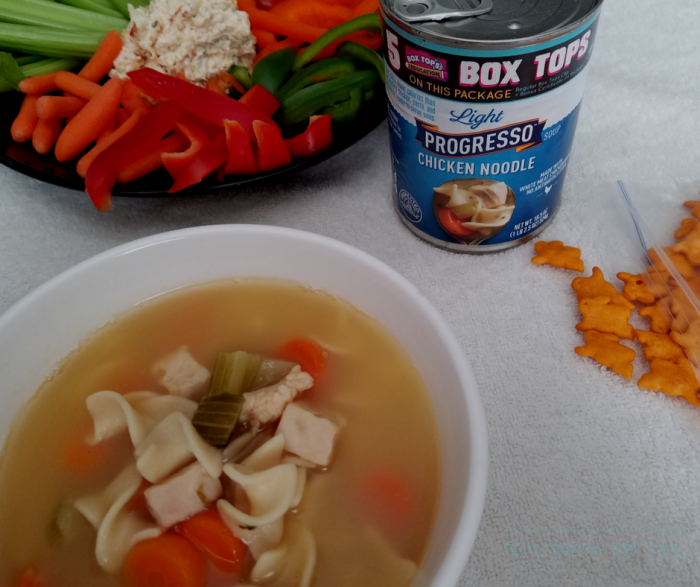 Fresh Meal Plan Tips Moms Can Feel Good About
I was asked by one of my favorite programs to do a sponsored campaign on behalf of Walmart and Progresso Light Chicken Noodle Soup a few weeks ago.  I sighed deeply and thought about it.  I did this double take and weighed pros and cons.  Let's get honest, sponsored posts pay my bills, but am I willing to sacrifice my new goals here on the blog to share something I don't fully believe in?  I was worried that.  Then I started reading about Progresso Light Chicken Noodle Soup, and I realized it was just what I wanted to add to my routine and share with you.  It fits into that 20% semi-homemade plan I wanted to add into our routine.  I am going to share how I manage to feed my family healthy foods, stay within my own Weight Watchers Beyond The Scale program, and feel good about the meals we are eating without being overwhelmed in my tips below.
Use 20% Semi-Homemade Healthy Options
My goal using the Weight Watchers Beyond The Scale program has been to eat the majority of my meals with lean proteins and loads of vegetables.  I add in a few things like sweet potatoes, brown rice, and some tortillas on occasion.  We also have some low-fat dairy.  Some nights, though, I just don't have enough time and energy to even spend 30 minutes cooking.  Let's just be honest, working from home isn't as glamorous as you would think.  Especially, when you have busy seasons like I do in blogging.  I have some 16-18 hour days around the holidays.
Read Related Article: Healthy Meal Prep Lunches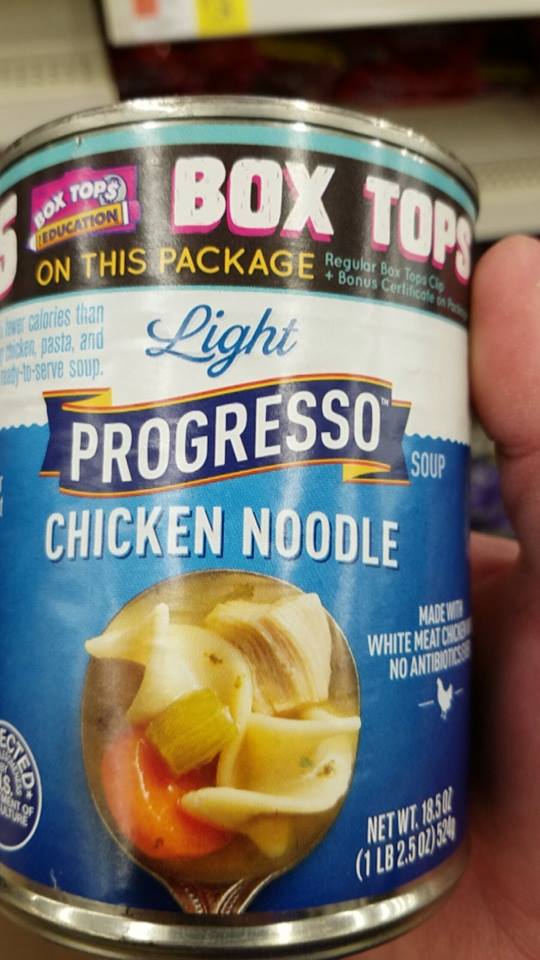 On those nights that the guys come home later, I would rather have some stuff they can easily heat up that is semi-homemade.  That is where Walmart and especially, Progresso Light Chicken Noodle Soup comes in handy.  I was seriously surprised to find out that their soup has antibiotic free chicken.  This was a huge plus factor and a total must have for me.  Looking at the large variety of light and fit soups Progresso now carries, I can have tons of options on hand so everyone has something to suit their taste buds.  This makes those nights when basketball practice brings the guys home at 7pm so much easier to handle.  I can just keep working while I am in a groove on a project, and they can pop open a can, heat up in minutes, and have a light but healthy meal before grabbing showers and relaxing before heading to bed for the night.  Talk about taking away the mom guilt.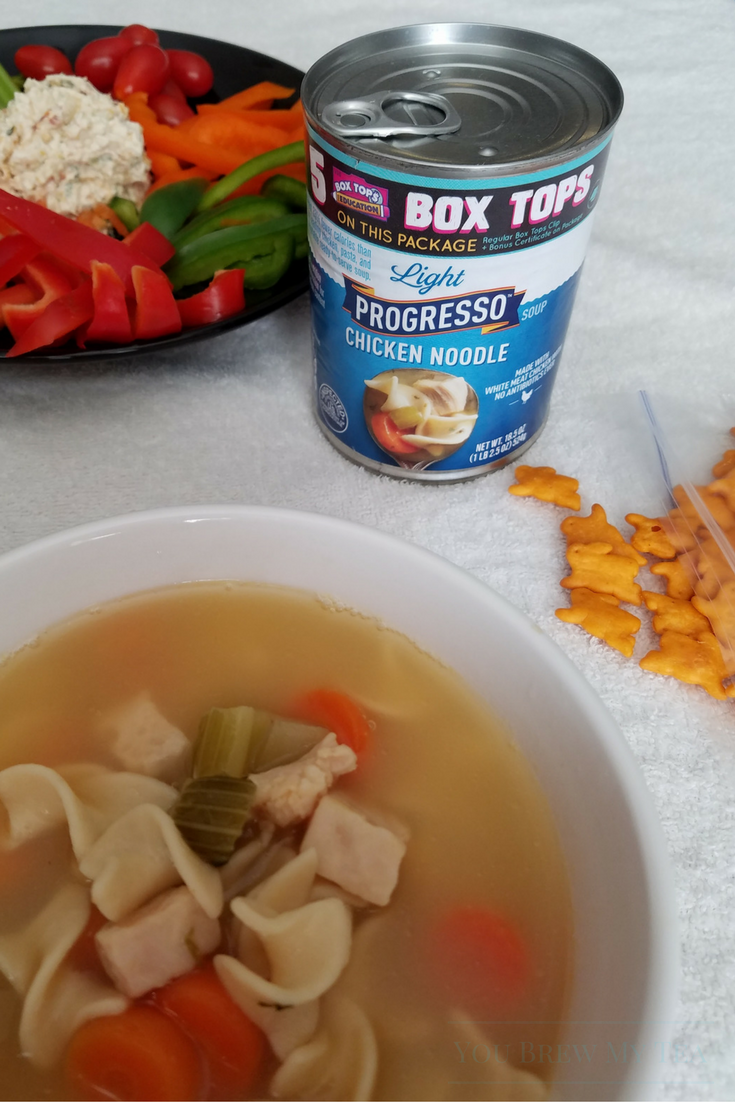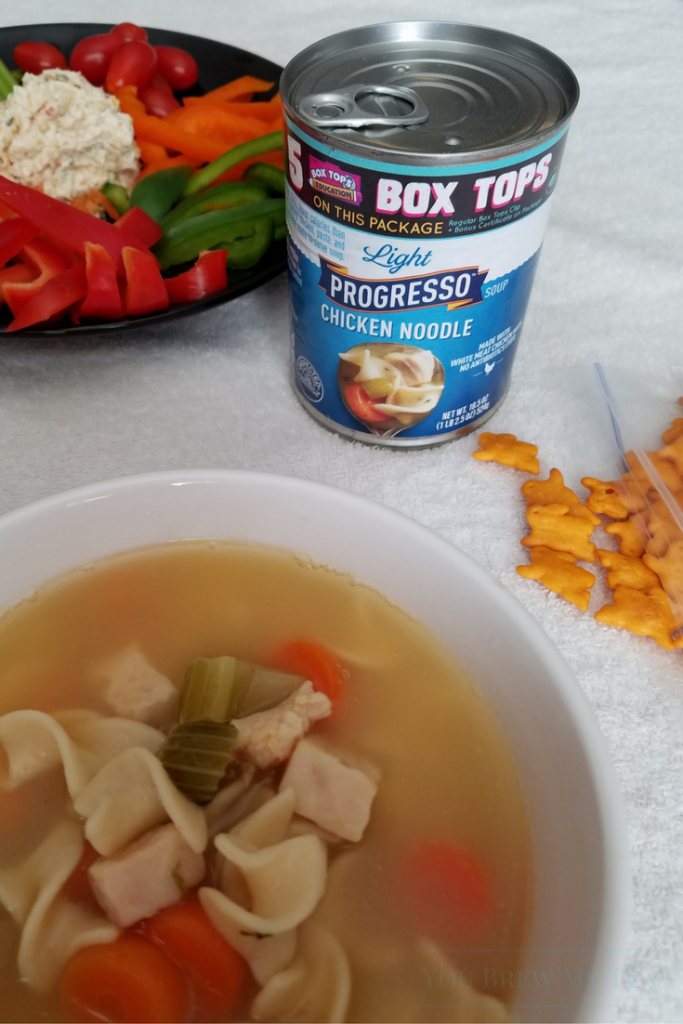 Create A Weekly Fresh Menu Plan In Advance
I seriously believe the only way I can manage this is to plan ahead of time.  When I go off my fresh menu plan, is when I fail to plan.  Even if it is a loose plan, I have to have something in mind.  Since we moved, things have been a bit rocky at meal times.  With so many things happening with home renovations, work projects, and the Wee Child adding in his new basketball practice three evenings a week, it has definitely been tough to stick to a fresh meal plan.
A lot of evenings I am at home eating alone at 5pm while my Beau and the Wee Child don't get in until 7pm after practice.  That means whatever I have for dinner needs to be easy to reheat for them.  Those are the nights I like to use something like a heavier snack before they leave at 3pm, and then have a light dinner when they get home.  Other nights, we might have a more traditional meal.  Whatever our meal time and plan may be, planning ahead by writing down basic recipes and having my grocery list ready for shopping night makes it easier.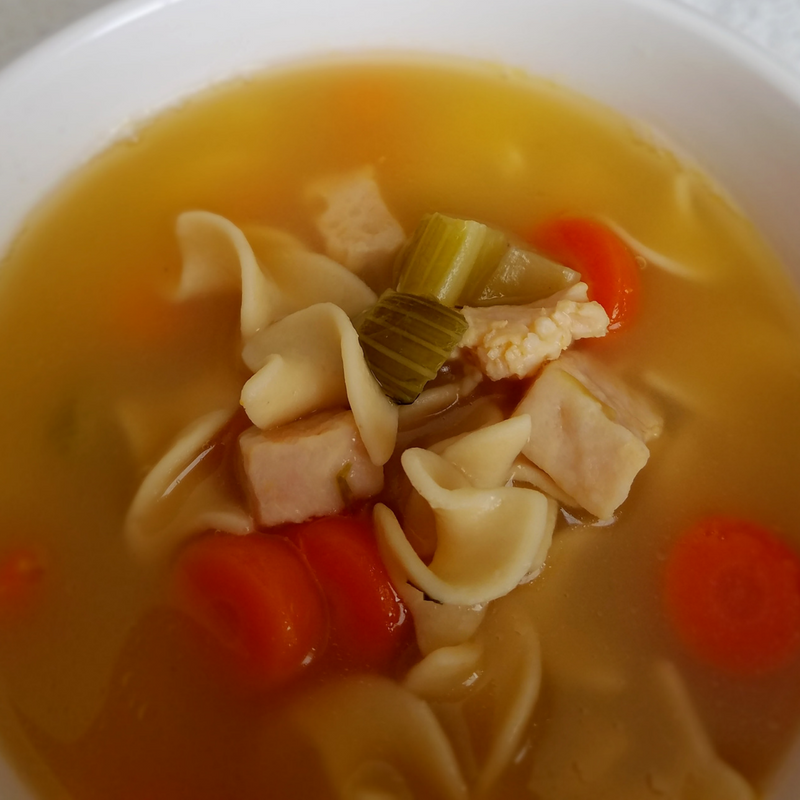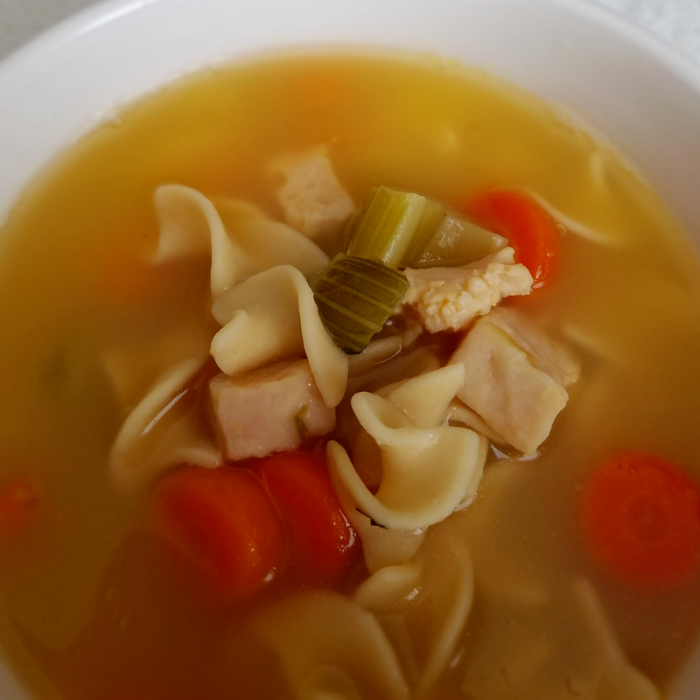 Prep Ahead As Much As Possible
It starts as soon as I get home with groceries.  I grab the storage containers and baggies and sort the foods we purchase.  From the fresh vegetables that go with a healthy vegetable dip for snacking before basketball practice to the cheese crackers that my son likes to have alongside his Progresso Light Chicken Noodle Soup, I prep ahead.  I use portion control to stay on my Weight Watchers program and to help keep my family healthy.  So, by planning ahead and portioning everything when I get home with it, I can create an easy to assemble meal in minutes any evening of the week.
If you are focused on building a fresh meal plan this year to make sure your family sticks to a healthier lifestyle, these tips are what make it possible for us.  Sometimes, you have to realize that it isn't always possible to be supermom and conquer everything.  Using something already prepared like yummy and healthy options by Progresso, or even already washed and sliced vegetables is not failing as a parent.  What matters is that you focus on providing your family with the best you can.  Using already prepared healthy options is a wonderful choice, definitely one that I believe fits perfectly into any fresh meal plan.
More Meal Plan Tips:
5 Ways To Save Time On Weeknight Meals