Halloween Costumes are a must for heading out with kids to Trick or Treat this year, but are you using this time to also encourage your kid's passions?  One thing we learned over the last few years with the Wee Child was that dress up time was a great activity he could really express himself with and create something fun.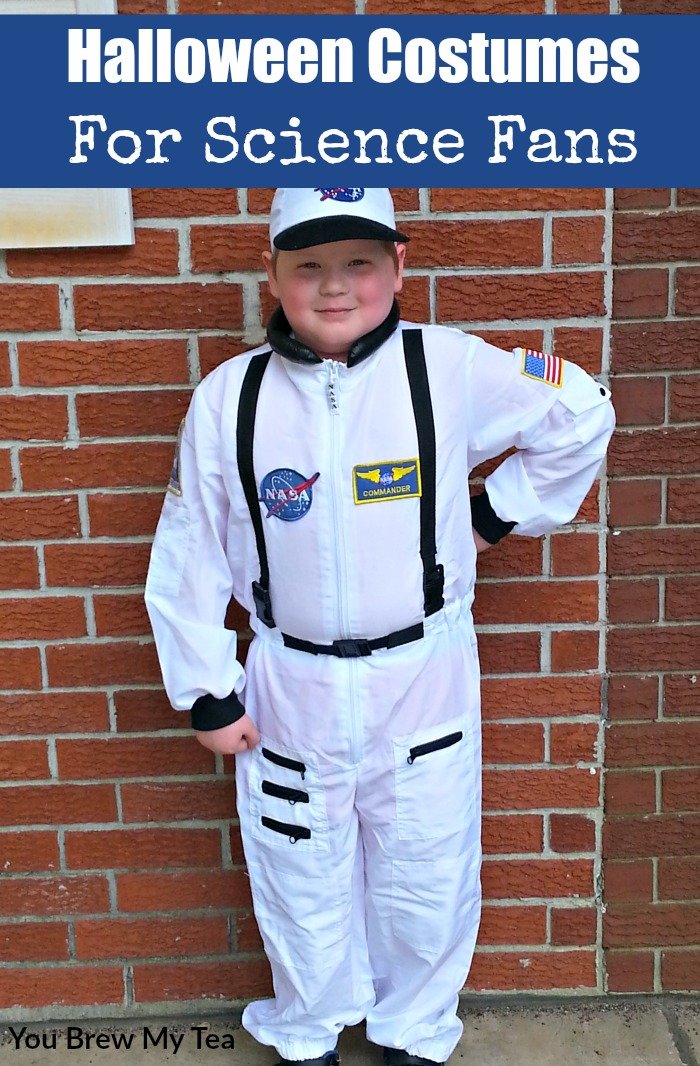 Halloween Costumes For Science Fans
This post contains affiliate links.  I may earn a commission on purchases made through these links. 
This year, Sophia's Style sent us a costume to try out.  Their site has tons of great options for costumes but is also a perfect place to shop for unique, affordable, and gorgeous kids fashions.  I was excited to have a chance to review a quality Halloween costume from their lineup, and the NASA uniform was the perfect option for our science fan. Thus inspiring our tips for great Halloween Costumes for science fans!
NASA Astronaut:  The Wee Child loves reading and learning about space exploration, but also all about the rocketry and science behind our quest to the Moon, Mars, and simple missions to the Space Sation.  He loved dressing up off and on over the last few weeks and pretending he was in charge of loading the shuttle or even working on his robotics to build tools to create an easier mission.
Robotics Engineer:  Since we already encourage the Wee Child in his love of robotics, this would be another great option for him to dress up as this year.  Sophia's Style has a cute and fun costume for this, too! Add in a simple tool belt with things like bolts, screwdrivers, lead wires, and such to create a fun robotics costume.
Scientist:  The fun lab coat Sophia's Style has is another awesome choice to really get your kids excited about varied Halloween Costume options.  It's labeled as a rocket scientist, but it can be used for a chemistry teacher, doctor, or any type of scientist you can imagine.  Load up with protective goggles, a plastic beaker, and a notepad and your child has a super fun idea!
Mechanic:  Many people don't realize that being a mechanic is one of the best science ideas ever for your kids.  Mechanics are basically engineers.  They have to use the tools in front of them to put a puzzle together and make something work.  What's not to love about that?  Encouraging your kids in mechanics is just another area of the STEM arena!
This year, you can help encourage your kids in the field of science and STEM with these awesome Halloween Costumes ideas from Sophia's Style.  Check out all of the fun costumes and dress up ideas that Sophia's Style has in stock not just for the Halloween, but year round!