Thank you Healthy Choice for sponsoring this post. Visit your local retailer to pick up your own Healthy Choice Simply Cafe Steamer or Original Cafe Steamer meal today!
If you've been following my progress on our Facebook page about my journey toward having a hysterectomy and the after hysterectomy care involved, you know the last two weeks have been pretty tough.  While I am recovering well, it's definitely something that requires a lot of downtime and healing.  Since part of my doctor's orders included not cooking, I knew I needed some healthy meal options for after hysterectomy surgery.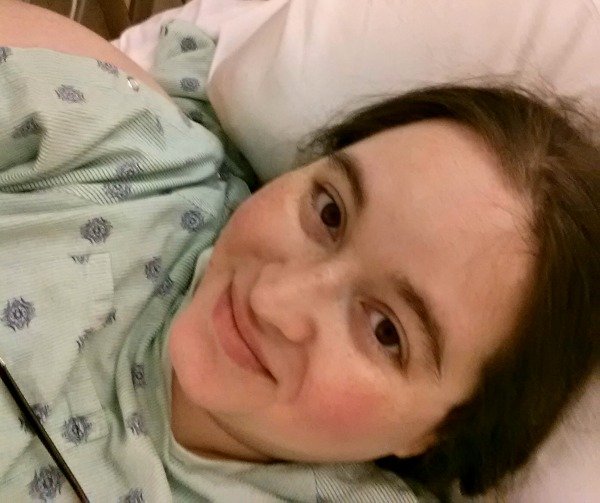 It's really important when you have any kind of surgery to make sure you are eating and drinking as directed when you take medications.  Since I was prescribed some pretty heavy duty pain medications, I was told I would need a good snack or meal with each tablet to prevent nausea.  I tend to have issues with pain medications making me sick to my stomach, so I was definitely going to focus on eating before I took my medications.  However, I was also told not to cook since I needed to be off my feet.  Instead of giving in to take out for every meal, I decided to focus on a few healthy options instead.
Healthy Meal Options For After Hysterectomy
As you plan for a hysterectomy, you'll find out there are a lot of restrictions that make it tough to do just the regular daily tasks like fixing lunch or dinner.  That's why these healthy meal options are so perfect!  Some things to consider when choosing healthy meal options are below.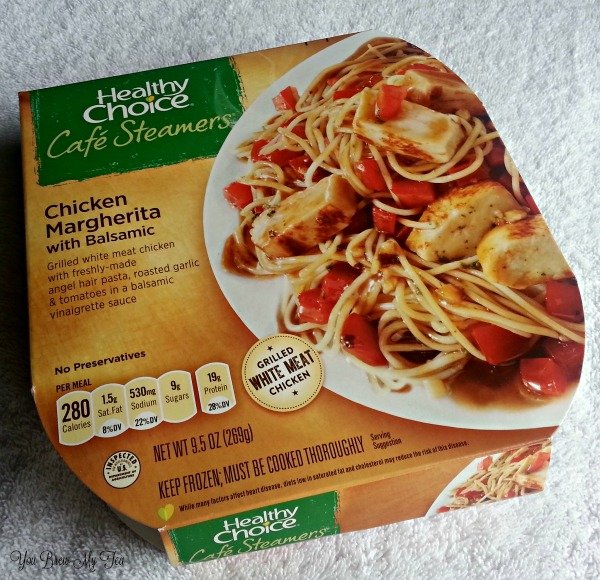 Frozen meals with healthy and hearty options.  Being able to have a frozen meal like the Healthy Choice Simply Cafe Steamers that does not require a lot of preparation to have on hand is ideal for anyone having surgery. Not only does it save you time prior to your surgery when the preparation is so time-consuming, but it is going to take you only minutes to prepare when needed post surgery. With Healthy Choice Simply Cafe Steamers, you have chicken, beef, pork, and even amazing vegetarian options that are healthy, hearty and easy to prepare even if you have restrictions like I did post surgery.  100 percent natural protein sources with no artificial ingredients make me feel good about this being a healthy meal option after hysterectomy.
Portion controlled options. One of the biggest things I struggle with after surgery is not having much of an appetite.  While I knew I needed to eat enough to keep from being sick with my medications, I also didn't feel like having a really heavy or large meal.  Smaller portions in frozen Healthy Choice Cafe Steamers meals are ideal for this.  Not only do you know you aren't going to have tons of leftovers to deal with, but you'll also know it is enough to satisfy your hunger and fill your tummy before time for antibiotics or pain medications.  For me, this was a necessity.
Variety of flavors.  There is something about being stuck at home for a few days that makes me crave all of the things I'm not allowed to get up and cook easily.  Take out is so expensive and often unhealthy, but having frozen entrees on hand in a variety of flavors is the perfect solution.  Especially if you are on a budget like I was.  For around $3.29 each, I could have a different special lunch every day for less than takeout would have been.  You can easily grab the Healthy Choice Cafe Steamers Chicken Margherita with Balsamic like I enjoyed regularly, or the Chicken Fried Rice if you prefer.  This helps you manage lunches while your family is away at work or school, and gives you just what you need to make eating easier after a tough surgery.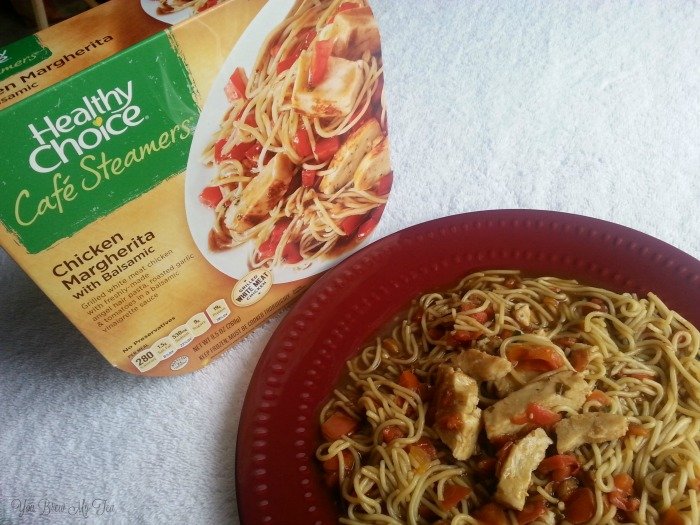 Nutrient dense vegetables. One of my favorite things about the Healthy Choice Simply Cafe Steamers is how many of them include a lot of vegetables.  When your body is healing, you really need that nutrition to help keep your immune system strong.  I especially loved the stir fry options since they featured so many great vegetables that fueled my body.
If you are planning to have a hysterectomy in the near future, make sure to have some healthy meal options on hand.  You'll need help making meals for a few weeks, so these handy and convenient options you simply heat in the microwave are ideal.  They are easy and safe for you to get out of the freezer by yourself, and of course, are satisfying when you need something to taste great.
I was selected for this opportunity as a member of Clever Girls and the content and opinions expressed here are all my own.