I recently came up with this homemade fajita seasoning marinade, and it totally changed how I feel about fajitas.  It didn't, however, conquer the problem we had with everyone wanting something different in their fajitas.  As a busy mom, I hated having to either make separate meals and dirty more pans or just skip a new favorite meal.  I found a solution that is perfect for my needs, and so now I can share my new favorite recipe and a great tip to making it easier to customize a meal without a huge mess.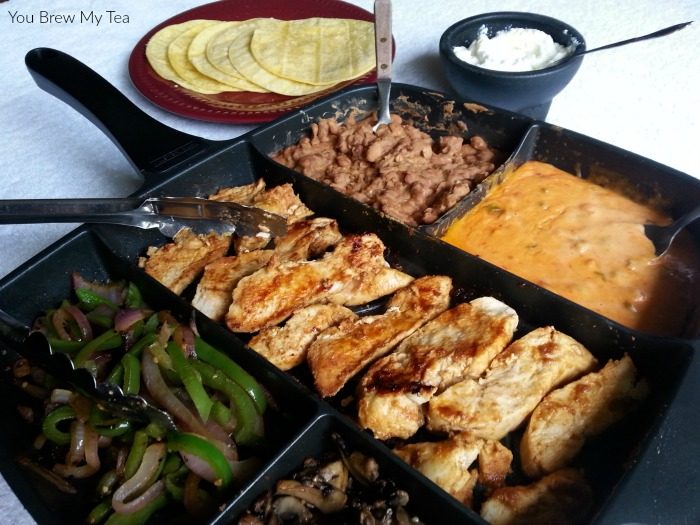 Homemade Fajita Seasoning Marinade For Customized Fajitas
This post contains affiliate links.
You see, the Wee Child doesn't care for peppers, onions, or mushrooms, but he does like to add lettuce and tomato or even pico de gallo to his fajitas.  I love the peppers and onions, but can't eat mushrooms.  My Beau loves all of the above.  That meant I was cooking in multiple pans, and honestly, avoiding making them because it was just a hassle.  That is until I was asked to review the Master Pan.
The Master Pan looked like something I would like, but I was dubious.  How could it work the way I needed without being a bigger hassle?  Well, let me tell you, making fajitas is now super easy.  Not to mention the fact that customizing our fajitas is easy, but I can also heat up refried beans and cheese sauce at the same time in the same pan.
You get what the big deal is, right?  My Beau only has one pan to wash after dinner instead of 3-4.  Yes, I said he did – let's be honest – I haven't washed a dish in ages.  He takes care of that chore for me.  Yes, I am lucky. I don't mind bragging about him.  He is amazing, and we work as a team.  However, since I am the one working full-time and he is home helping with my work, doing contract work on occasion, and homeschooling our son – he has taken over some of the chores so I have more focused time for work.  While he enjoys doing the dishes, he has complained in the past that a simple meal like fajitas shouldn't require 4 pots and pans to make.  Well, Master Pan just solved this problem for me.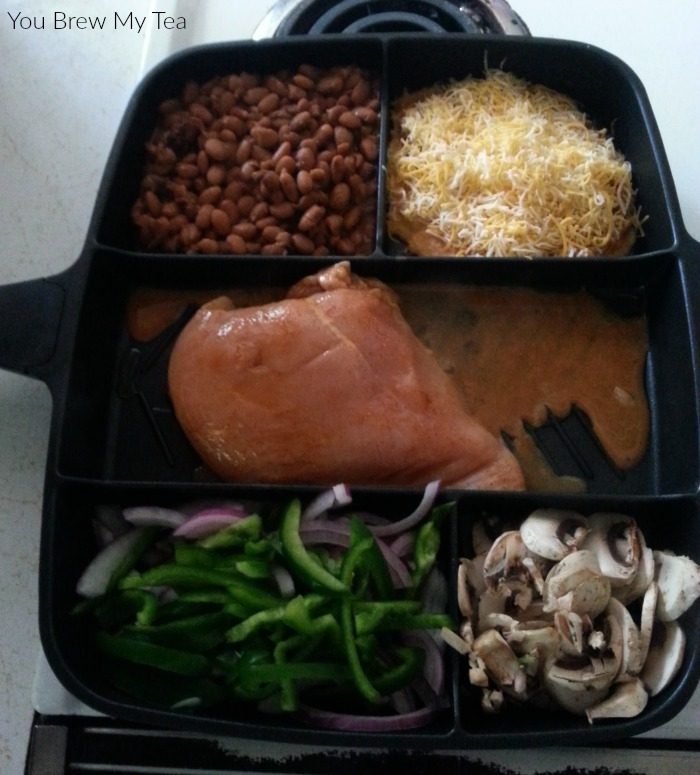 The Master Pan is a compartmentalized non-stick skillet that is ideal for making multiple courses at once, or for customizing individual servings.  With 5 different areas to cook in, it makes it ideal to cook a meal like fajitas and keep your ingredients separate like we did.
You can see that we cooked: 
Peppers & Onions
Mushrooms
Chicken in our homemade fajita seasoning marinade
Refried beans
Cheese sauce
Since the Master Pan is a non-Teflon non-stick skillet, I found that I honestly didn't have to use any oil or butter for cooking.  Let me just say, with my recent dive back into full-time dieting (okay, lifestyle change) this was a huge bonus.  I took a chance on the cheese sauce.  I have always had to watch it super closely, but in this instance, it was simple to make and didn't burn or stick at all!
Having one large heating plate on the bottom meant that it could fit on one burner of my stove, and while larger and overlapping, it made it ideal for cooking my protein in the center (hottest part of the pan), while the other items cooked slowler.  Overall, it came together easily and everything cooked evenly without burning.  That in itself was nice, but knowing that I could put just one pan into our sink after dinner and see my Beau smiling since it was so easy to clean up (cleans easily with soap, water, and a sponge) – that was priceless.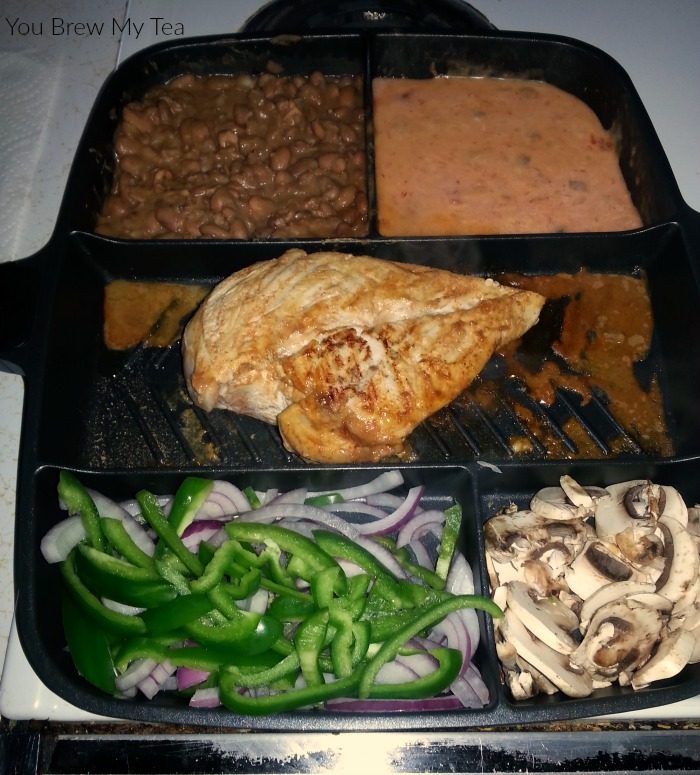 I cooked this chicken for about 6 minutes on each side, then removed it from the pan, sliced it thinly, and added back for a bit more color (bout 2 minutes on each side).  You would cook your preferred protein or meats according to your preferred temperature.
What about the veggies?  Well, I stirred the vegetables regularly, and otherwise, they came out perfectly right about the time the chicken was done.  The refried beans are my own recipe for refried bean dip, but instead of mashing outside the pan, I simply added them to this pan and heated through, then mashed right before serving.  Since I cook dry beans in my slow cooker and portion out for easy use throughout the week, they were already cooked.  You could also use a can of refried beans or pinto beans and season then mash as desired.
So, it took around 15-17 minutes total cook time for everything. For steak, if you prefer a rare temperature, you may want to cook your veggies for a few minutes before adding the steak to the pan.
Now, the important part here – what is my super amazing homemade fajita marinade?  It's a combination of juices and seasonings that I marinade the chicken in for at least an hour prior to cooking.  I prefer to marinade overnight, but an hour will still make them yummy.  Recipe below!

Homemade Fajita Seasoning Marinade For Customized Fajitas
Ingredients
½ cup orange juice
Juice of 1 lime
1 clove garlic crushed
1 tablespoon cumin
1 teaspoon onion powder
1 teaspoon paprika
1 teaspoon black pepper
¼ teaspoon chili powder
Instructions
Mix all ingredients together in a bowl or large Ziploc bag.
Pour over fajita protein of choice.
Marinate for 1 hour to overnight.
When ready to cook, remove meat or vegetables from marinade and cook until tender or cooked through (preferred temperature for steaks or correct temperature for chicken).
If you like cheese dip or cheese sauce, I'll let you in on a little secret you'll see in this image.  I add 1/4 cup of whatever salsa I have on hand, 1/4 cup of milk, and about 1 cup of shredded cheese.  I stir and let melt as the rest of the food cooks. It's cheesy, melty, and delicious on fajitas or with chips!
If you are interested in the Master Pan, I even have a great $20 off coupon code for you to use!
Regular Price: $79.99 (and well worth it!)
Coupon: $20.00 off – Use Code: MP210
Final Price for my readers: $59.99
The Master Pan is definitely going to be a fixture in our kitchen.  Not only is it going to make it easier for me to use my homemade fajita seasoning marinade more often, I can definitely imagine using it for things like custom burgers, breakfasts, or other dishes we each have unique preferences for flavoring.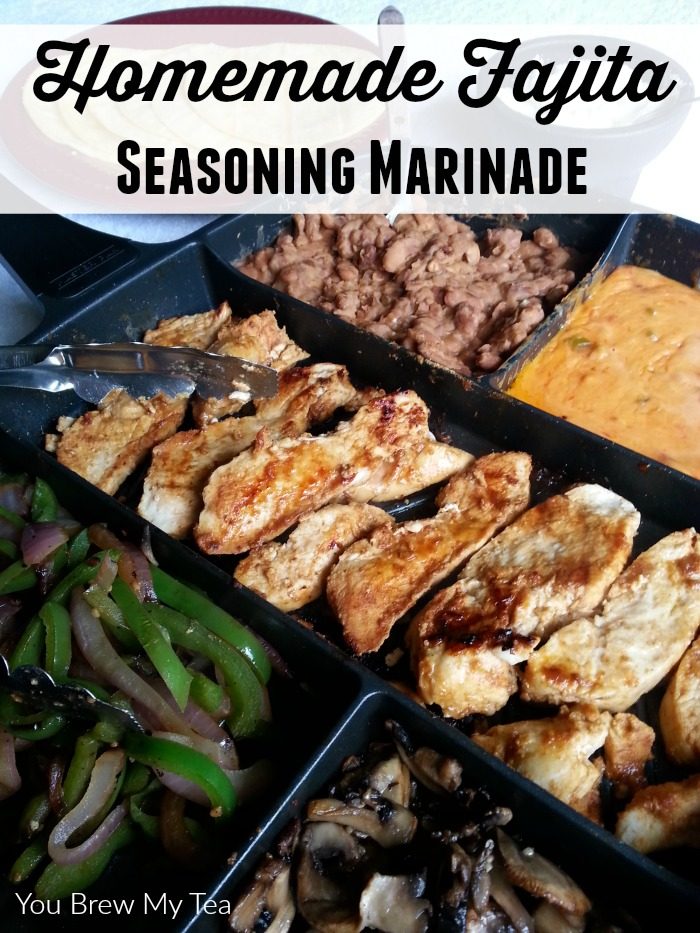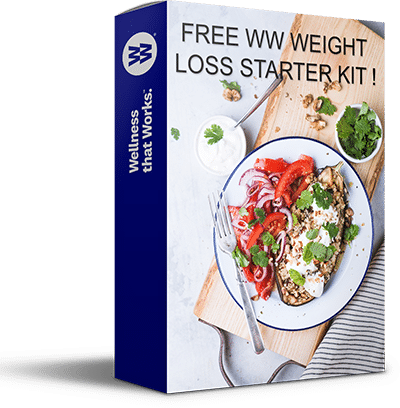 FREE WW WEIGHT LOSS STARTER KIT
+ exclusive tips, recipes & more to lose weight, increase confidence, and live a healthier and happier life !