It will be time to go back to school before you know it. Now is the time to start putting together your Homeschool Back to School Supply List. Our homeschool list seems to grow every year, but there are always a few items we always need. Homeschooling doesn't require extravagant items, but you do need a few basic items.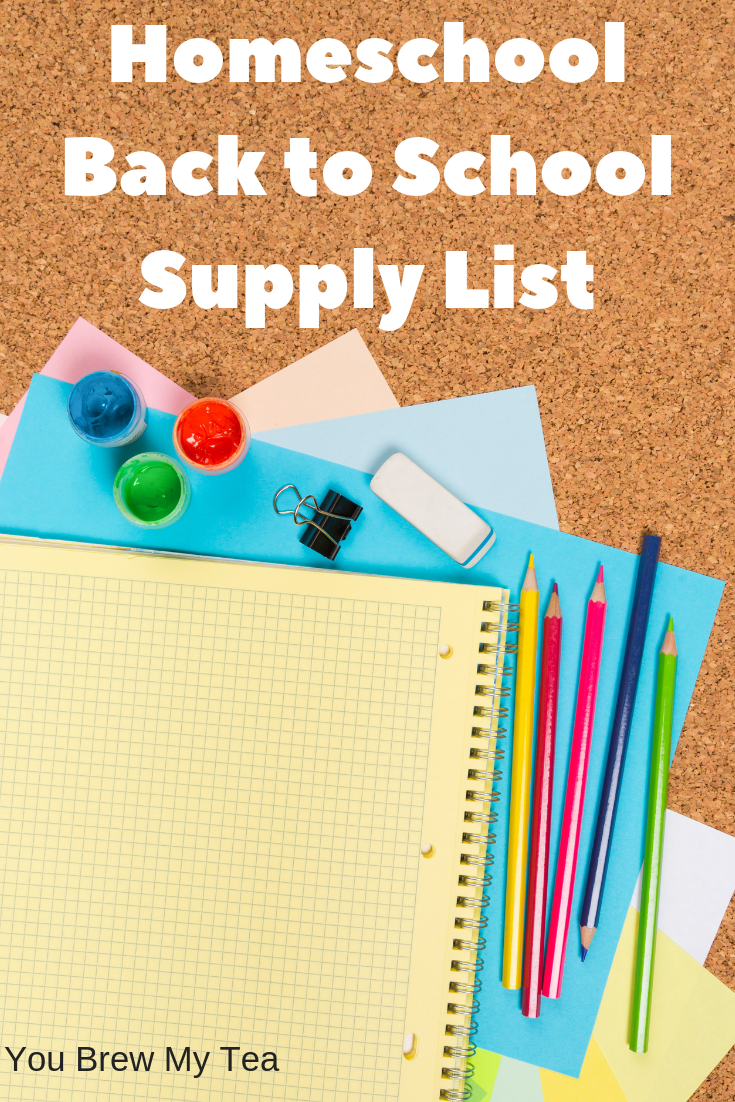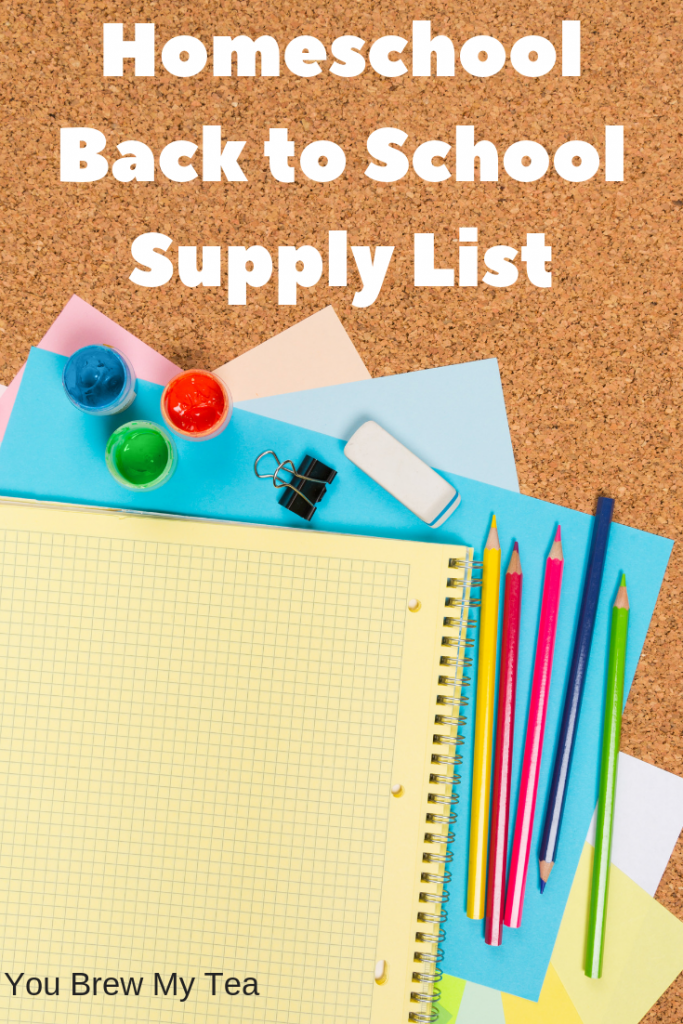 Homeschool Back to School Supply List
This post contains affiliate links.  I earn a small commission on purchases made via these links. 
You may think as homeschoolers you don't need a back to school supply list.  While this is true in regards to many items like uniforms and long lists of supplies, there are some basic items you will want to have on hand.
Printer
If you do a lot of printing for homeschooling, then this may be one of the bigger items you need on your back to school supply list. Luckily, printers are pretty inexpensive these days. Look for great deals on printer ink and stay stocked up, so you never have to pay full price. A lot of times, it's cheaper to just buy a new printer with ink. You could also look into getting refillable ink for your printer.  I love the HP Printer options and the monthly Instant Ink plan.  You can pay less than $5 a month for ink with their programs. 
Pencils
You know your family most likely goes through a tons of pencils. A back to school supply list for homeschooling isn't complete without pencils. While you're at it, make sure you grab a pencil sharpener. While you're at it, stock up on markers, colored pencils, glue, and scissors. We always use a ton of these items during the homeschool year.  Ticonderoga Pencils are popular around the back to school season for good reason.  They sharpen easier and last longer than the cheaper brands at your stores. 
Lots of paper
When you're homeschooling, you just can't go wrong with having too much paper. Homeschooling ensures we use a LOT of paper! From writing out the ABCs to using scrap paper for math, you'll want to stock up on paper. I try to stock up on paper of all kids when I see a good deal. We use lined paper and construction paper a lot, during our homeschool day.  Classic lined filler paper is the one item we can never have enough of in our classroom.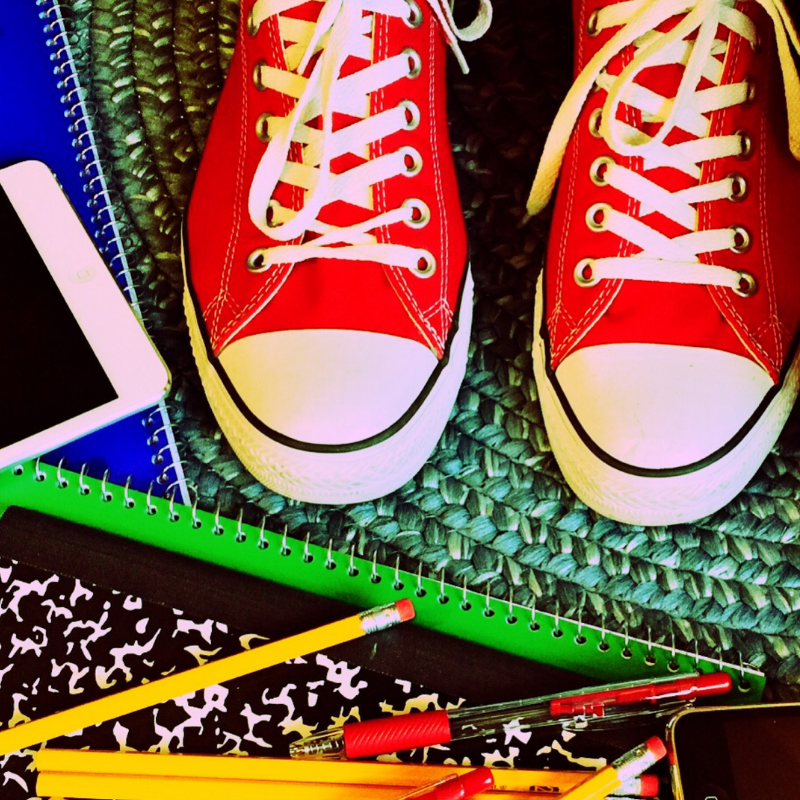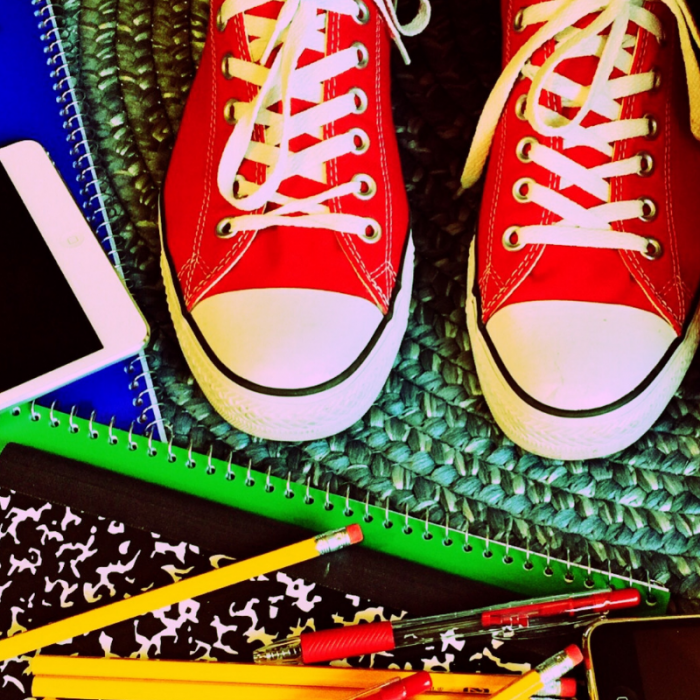 Choose a curriculum
Most people that homeschool end up buying a new or used curriculum. This is a huge part of a homeschool back to school supply list. It is probably the part that will take you the longest to decide. While you're looking, make sure you choose one that's affordable. There are tons of platforms in which you can buy used or brand new homeschool curriculum.
We currently use the BookShark Curriculum as the base of our homeschool.  The level kits are excellent for our family and give me the option to supplement with my favorite math and handwriting or spelling curriculum. You can also check out our thoughts on the benefits of using a homemade homeschool curriculum if you have a limited budget.
A whiteboard
A great tool to have during your homeschool room is a whiteboard. Not only does this save paper, but it's also a really good tool to have during homeschooling. Kids loved working with whiteboards and it prevents mom from having to write things out a million times.  You can find a reasonable price on whiteboards during the back to school season, but I love VIZ-Pro Magnetic Whiteboard myself.
A tablet or laptop
Another essential item, during our homeschool journey, is some type of tablet or laptop. We use a lot of learning apps and a tablet is what works best for us. You can also use the library as a resource.  A computer will give you access to games, programs, and online curriculum through sites like ABCMouse, Kahn Academy, and Moby Max.  These are vital for a homeschool family. 
No matter what you add to your list of back to school supplies this year, this is a great place to begin.  Make a list of your family needs and shop for the appropriate items.  For your family, this could be traditional supplies or could mean things like a Netflix account for educational documentaries.
More Homeschool Tips: 
How to Homeschool Multiple Grade Levels on a Budget
Math Activities for Preschoolers
How to Create a Homeschool Planner