As you already know, we have partnered with BookShark this year for our son's education and part of a series of sponsored posts here.  BookShark is a literature-based curriculum that is rising with popularity. A lot of homeschool families want to know how to use this homeschool curriculum with their local co-op. More homeschool families are doing co-ops because it helps build up community and fellowship in their current season of homeschooling. If you're looking for ways to use BookShark with a homeschool co-op, these tips are for you!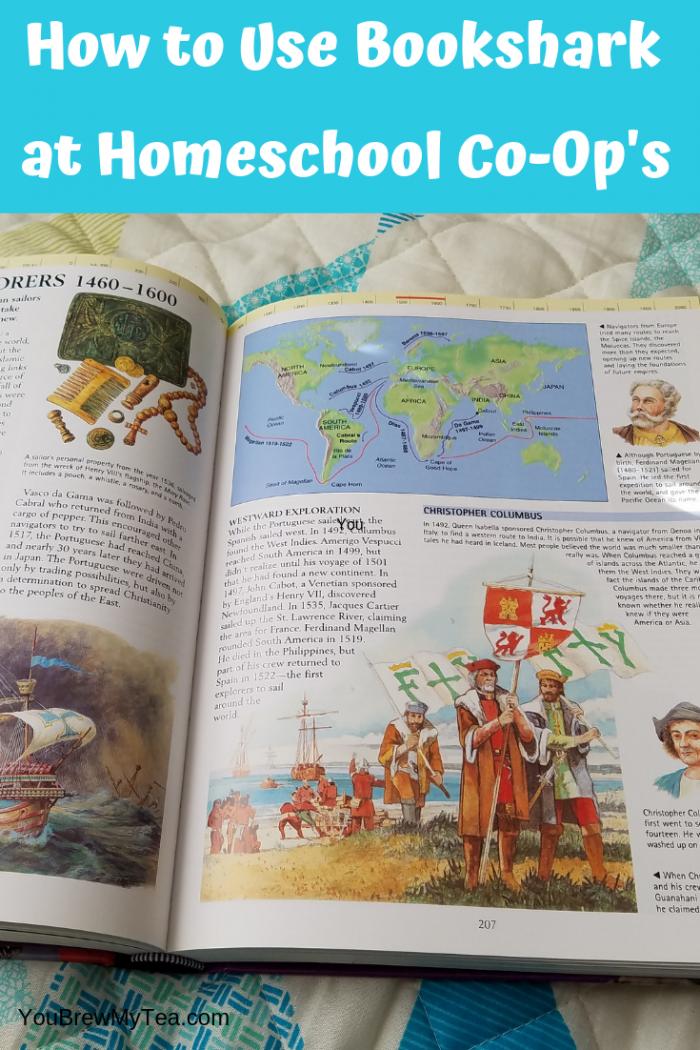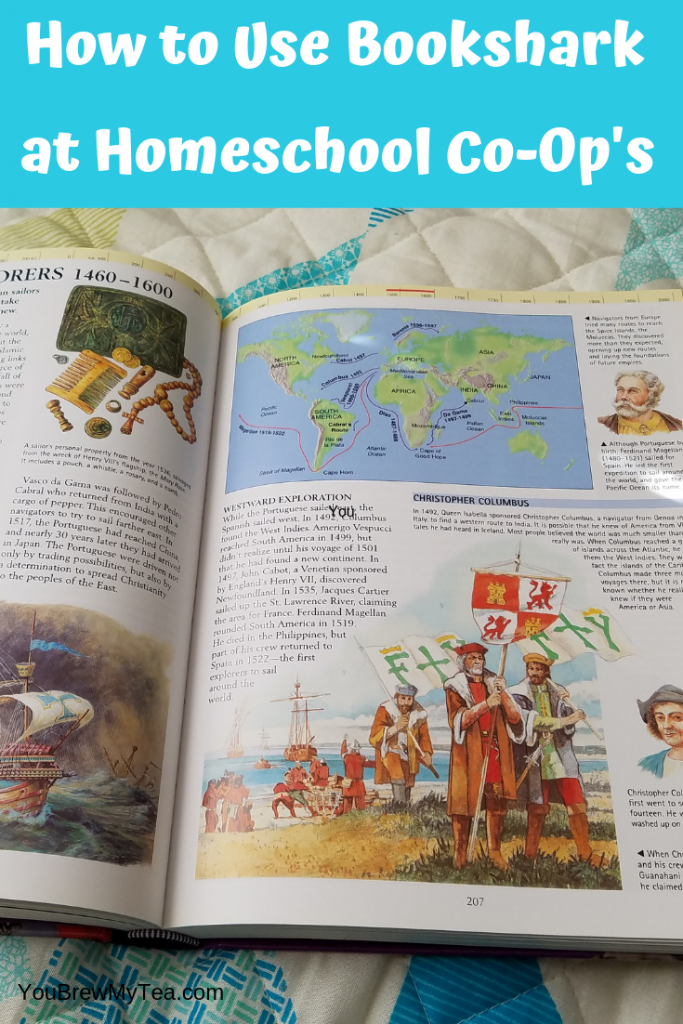 Homeschool Co-Op Uses for BookShark Curriculum
Last year, we reviewed the Level 6 BookShark program.  This year, our son is starting to utilize the Level 7 BookShark program.  I love that this is a secular curriculum that we can choose how to include ideas like evolution, creation, or Bible study, but it is not already incorporated into the curricula.  This makes it easy for families to customize, and for it to be more flexibly used within a co-op setting with a variety of family types.
Create a Local Book Club
Do you know what's fun? Creating a local book club for your kids to be a part. As a homeschooling parent, I can't tell you how many clubs I've started, just so my kid can be a part of it. The BookShark curriculum has so many awesome books that it only makes sense to take it a step further and create a book club.
Each week, kids in the book club would have to read and then discuss a few chapters with the rest of the kids. Book clubs are so good for kids because it helps them with comprehension. Reading is good, but kids need to understand what they're reading.  This is especially handy for those books that your child may be struggling to get through.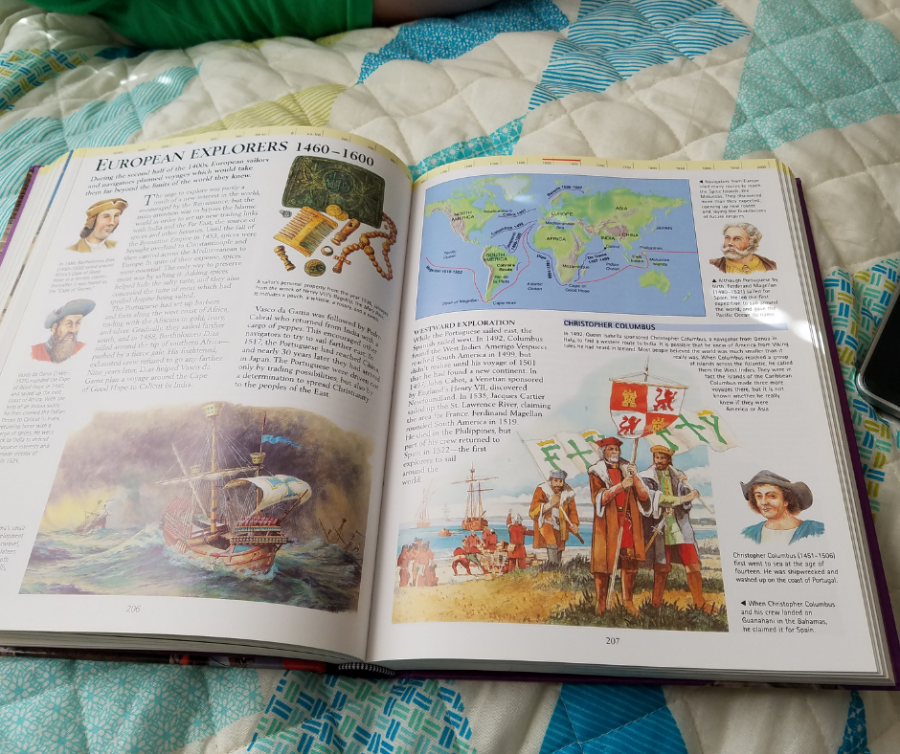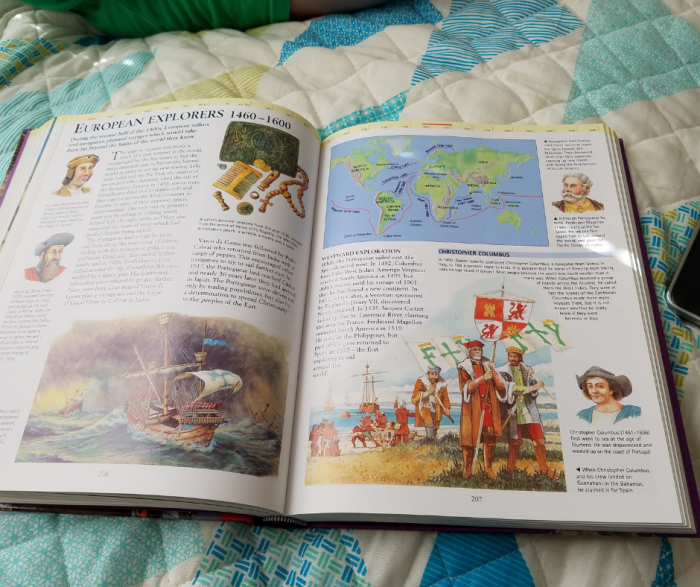 Book Report Opportunities
Another way you can use BookShark within a homeschool co-op is to do book reports. Book reports don't have to be boring, they can be fun and exciting. You can even do this book report opportunity within your book club.
Give the kids options in HOW they want to incorporate the book report. They can give an oral book report, an illustrated book report, or they can make it technical with a Powerpoint slide. Don't forget how important it is to ensure kids keep their creativity flowing in through projects like this.  Doing a book report in front of peers is a great lesson for students in confidence and decorum.
Weekly Science Experiments
Co-ops give homeschooled kids an opportunity to get out and learn but also meet kids their age. You can use BookShark with your homeschool co-op by allowing weekly science experiments and letting the kids get hands-on with learning.  These are already included in your BookShark curriculum, so you have an abundance of options in place to share with other students.
Remember that not all kids do great at reading and comprehending. So, taking it a step further and letting kids act out what they have learned is always a good thing. Science experiments are FUN but also a great way to learn.  Plus, science experiments give something for the co-op to look forward to! Getting this into your co-op routine will help you use BookShark with your co-op.
Why I Love BookShark for Homeschool Co-op Groups
As a homeschool parent, I value being able to keep my son active with groups.  He needs to step outside of his comfort zone and learn from others.  Being able to include our base curriculum within a co-op is so nice. I don't have to worry about him feeling confused or overwhelmed as he is already familiar.  Plus, the literature-based approach makes it popular with other parents since the supplies are so easy to find and use in a group.
Check out our other BookShark Posts