Have you ever had one expense that just frustrated you because you didn't see the need for it?  Well, many ask me how products from Roto-Rooter benefits your budget.  Especially if you don't actively use them.  As a Roto-Rooter Ambassador, I am paid to tell you about the products, but the truth is, I don't remember a time as an adult that I didn't have them on hand in my home.  Why?  In one word: insurance.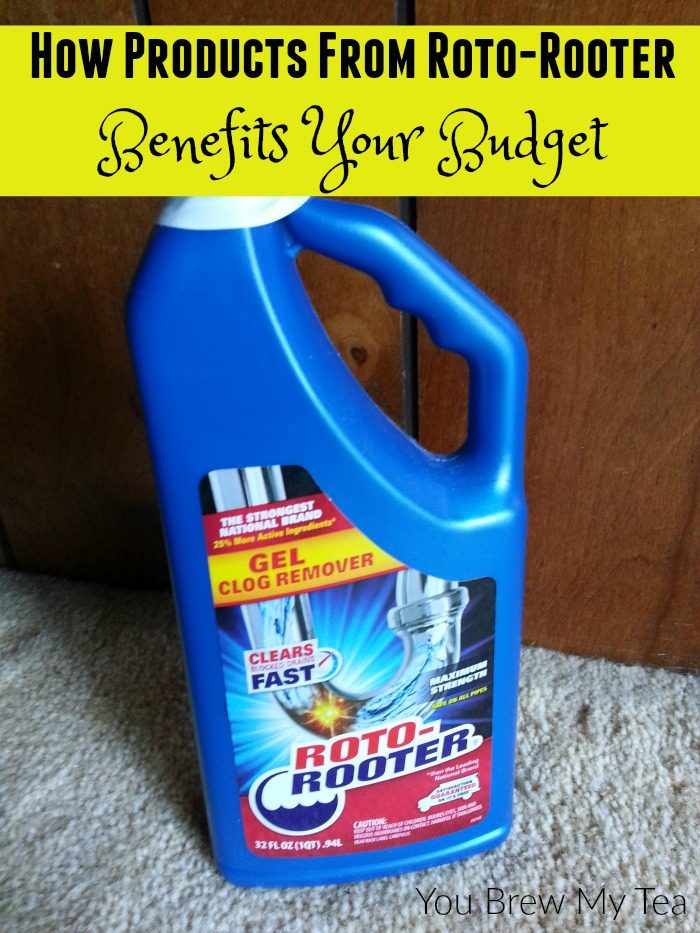 How Products From Roto-Rooter Benefits Your Budget
This post contains affiliate links.
I grew up in Arkansas where having a septic tank out back instead of being attached to city sewage programs was the normal thing to have.  A clogged drain, a toilet that wouldn't flush, or even a dishwasher that wouldn't drain often weren't just about bad pipes, but about things not being processed or moving along as they should.  The result?  A huge expense that could reach hundreds or thousands of dollars in no-time at all.
Roto-Rooter Benefits You Like Insurance Would:  Having a bottle of the Roto-Rooter Gel Clog Remover, or Roto-Rooter Hair Clog Remover under your sink means you aren't caught with a clog you can't tackle.  Trust me, I shed a lot of hair.  In fact, I get teased about it all the time.  From the weekly shower drain cleaning to the occasional task of cutting hair off the bottom of our vacuum, the guys are always complaining about how my hair is everywhere.  That means, a hair clog in a drain is an expected occurrence at some point.
Who wants to leave a sink or bathtub with water sitting unable to drain while you go shopping for something to unclog the drain?  Nobody.  You certainly don't want to call the plumber in for that either.  Having Roto-Rooter products on hand is kind of like a way to protect yourself from bigger expenses.  While there is no guarantee that it will fix every plumbing problem you have, there is a good chance that the Roto-Rooter products will save you time and money.
Roto-Rooter Benefits Your Long-Term Investments:  Did you know that alongside their great clog removers, they also carry the Roto-Rooter Septic Treatment?  This one, in particular, is important for us since our home is currently on a septic system.  If you aren't familiar, this can get, well, a bit stinky at times.  For waste that is flushed or drained into your septic system to break down properly, it needs the right amount of enzymes.  Sometimes, that, unfortunately, doesn't happen naturally.  If you've ever had raw sewage back up into your pipes, you know how vital it is to make sure your septic system is working properly.Using the Roto-Rooter Septic Treatment just once a month can easily prevent large expenses from clogs, and is a great long-term investment that helps your home septic system work better for longer. Trust me, an emergency plumber could easily cost thousands for a messy sewage issue.
I had a few people ask me this year why I was excited to be a Roto-Rooter Ambassador. Frankly, I remember times growing up when my Dad was literally knee deep in septic issues.  I never want to experience that personally, nor do I want to kill my savings by having to pay for expensive plumbing repairs that are easily prevented by having great products on hand.  What Roto-Rooter benefits are there for me?  Simply put, peace of mind.