Personally, I can't stand going to bed on an empty stomach. My stomach grumbles all night and if I'm lucky enough to sleep through the entire night I wake up incredibly hungry and cranky the next morning. It's best not to eat at all about three to four hours before sleep (source: Sleep Advisor), but if you're like me and need to snack before sleep, here are some foods to avoid and some better alternatives you can opt for in their place.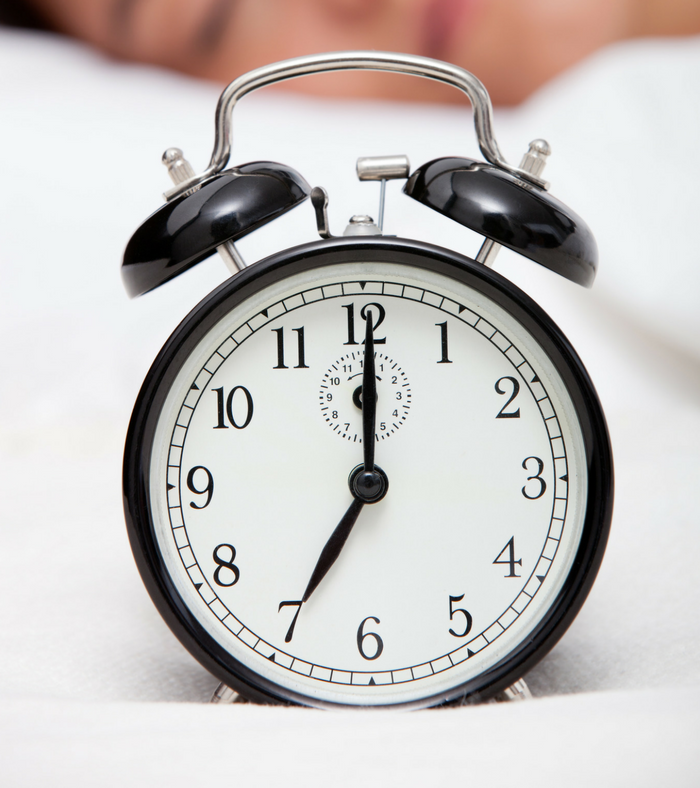 How the Food You Eat Affects Your Sleep
Avoid Caffeine - Coffee, cola, caffeinated teas, and even some types of chocolates can keep you awake. It's okay to drink or eat these in moderation (less than 400 mg of caffeine a day is recommended by the Mayo Clinic), but try to cut them off around the mid-afternoon mark. Not only can caffeine prevent you from getting to sleep on a particular night, but it can throw off your schedule for days or weeks to come.
Instead, try herbal tea - Sleepytime tea or tea with chamomile are both amazing choices for something to put you to bed in no time at all. Add relaxing music to encourage the soothing atmosphere.
Avoid fatty foods — Anything high in calories is hard for your body to process, and will keep you up while you digest it. This includes potato chips, pasta, candies, or anything with huge portion sizes.
Instead, try nuts and berries — These will help you sleep because they have ingredients that will convert to melatonin, a natural substance that the body needs to start the sleep process. Also, the lower the fat and calories, and higher in protein, the better. That's why things like cherries and nuts like almonds are really good choices.
Avoid dehydrating foods - Anything that's going to make you dehydrated will wake you up throughout the night, limiting your sleep time, and will make you feel grumpy and ill-rested when you wake up. This includes foods with a lot of salt, like that popcorn you typically eat with your late-night movie or anything with caffeine or alcohol. Alcohol often gives the illusion of being a good way to get to sleep, and although that's true- it's a false sense of security because you'll wake up throughout the night and often times will spend hours trying to fall back asleep.
Instead, try a lot of water, or fruits that have a lot of water like apples, cantaloupes, or watermelon - These water-rich fruits will make sure you feel full but also extremely hydrated at the same time, enabling you to have a very sweet night's sleep.
Avoid anything spicy or acidic — This can lead to heartburn, and acid reflux— which is not only very uncomfortable but are made worse by lying down. Unless you want to go to sleep in pain, and standing up, I don't recommend eating certain spicy ethnic foods, like Indian or Mexican foods, anything with a lot of red sauce or that is tomato based, or anything ultra acidic like lemon juice, before bed.
Instead, try milk or turkey — We've all heard our grandparents say that we should drink a glass of warm milk before bed, or the old wives tale that eating too much turkey at the dinner table will put you in a hypothetical food coma. There is truth to these stories because both foods contain tryptophan, which breaks into melatonin, and the other ingredients that the brain needs to start dozing off for a really satisfying night of sleep.
Avoid toast - Lots of people try to have some toast before bed, particularly if they're having tea along with it— but toast can be high in carbohydrates and difficult to digest, especially if you're topping it with loads of butter or salt, or sugary jam.
Instead, try sweet potato toast — This is a new health food craze that is sweeping the world for a good reason— cut a sweet potato into long pieces about the thickness of bread, and put it into the toaster. You can try topping it with a tiny bit of cinnamon, or an almond nut butter to sleep extra soundly.
The bottom line is that you definitely shouldn't have any large meals within a few hours of sleep, but it's truly better not to eat a few hours before bed at all. If you're like me and need to have a little snack before bed, you should make sure you pick something that's healthy, low in fat, low in acidity, easy on the spice, and that has tryptophan or melatonin for added ease of snoozing.
Try not to become dehydrated before bed, and eat foods to aid in hydration— plus, drink plenty of water. You won't gain weight as long as you don't exceed the number of calories you have already worked off in a day, so potential weight gain shouldn't be a concern. If you follow these simple tips, and also make sure you watch your other stimuli — you'll be asleep in no time at all!
More Health Tips: