Have you been thinking about weaning your child from breastfeeding? This is probably an emotional decision that you have thought carefully about. Even if it's not emotional for you, it's still important to know how to begin weaning from breastfeeding. Keep in mind that weaning from breastfeeding looks different for every mom and child. What works for you may not work for someone else. Here is how to begin weaning from breastfeeding.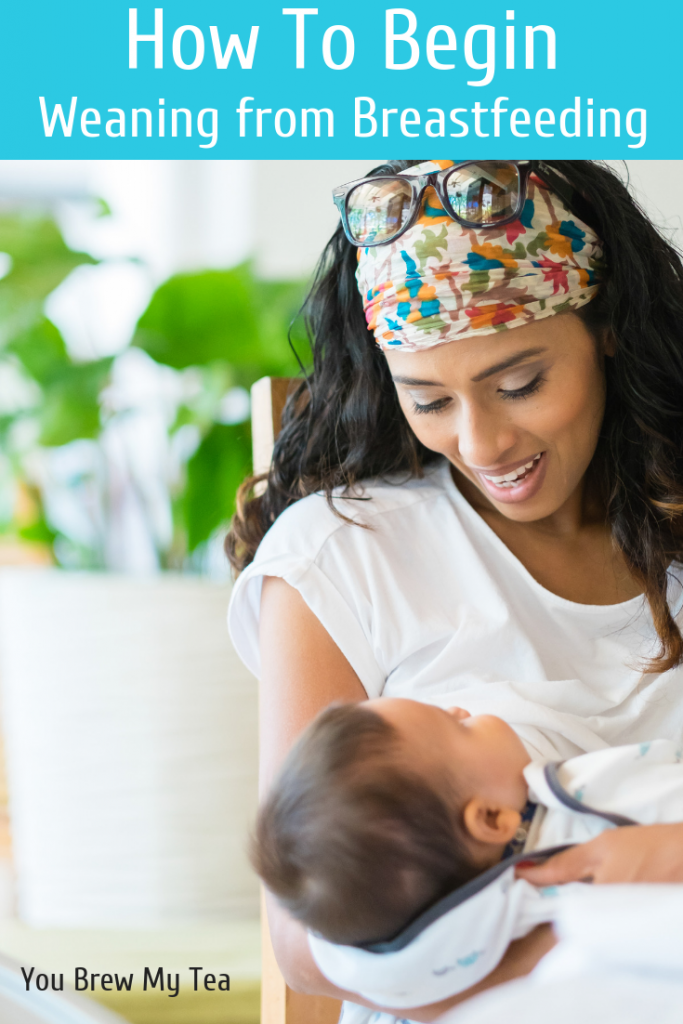 How to Begin Weaning from Breastfeeding
This post contains affiliate links. I may earn a small commission on purchases from these links. 
I am always an advocate that fed is best.  So, while I know many who believe breastfeeding should go on as long as possible, I also know it doesn't work for every family.  Do what is best for you and your child.
Start offering breast milk in a cup or bottle
One of the first steps to begin weaning from breastfeeding is to offer a cup or bottle of breast milk. This introduces the idea to the child that breast milk can be consumed in many ways. They may even start to enjoy drinking from a cup or bottle because it'll come out faster. Give it a try!  The Tommee Tippee Closer to Nature Cups option is really popular for being easy for the transition after breastfeeding. 
Make sure you and your baby are ready
Okay, let's face it, you may be more ready than your toddler or baby to stop breastfeeding. However, your kiddo has to be semi ready too. Make sure you stop at a good point in your breastfeeding relationship.  Don't try to stop when your child is sick or overly clingy.  You don't want to make them associate that together. 
You may also want to look into some tips for breastfeeding from my friend Darcy.  Her book, Breastfeeding 101: Beauty in Breastfeeding is an excellent resource from start to end of your journey.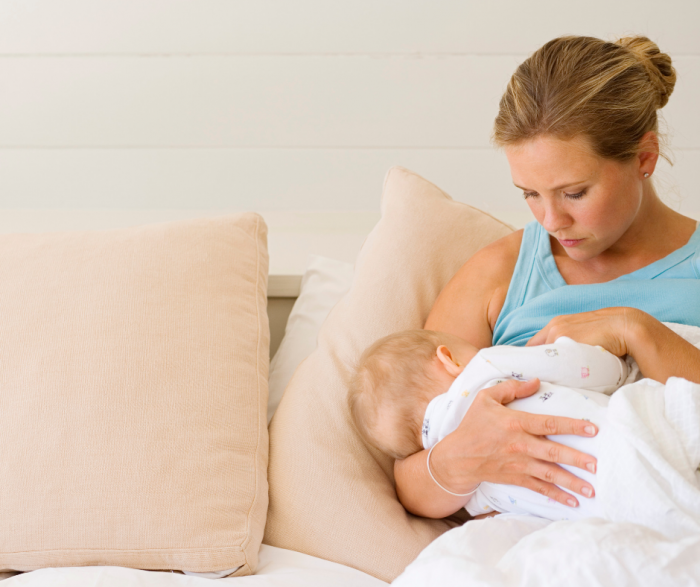 Take one feeding away at a time
If you would rather approach weaning from breastfeeding slowly, then consider taking away one feeding at a time. For example, skipping the nighttime feeding and going straight to bed. You could skip the morning feeding. As long as your child is old enough and isn't solely breastfed this isn't a problem. A younger solely breastfed child should have that feeding filled by formula.
All or nothing
Some women prefer to wean from breastfeeding in an all or nothing type of approach. They just stop offering the breast to their child all together. This can be HARD for toddlers, but also hard for mamas. Just know that if you approach weaning from breastfeeding this way, there will be lots of tears.  Be prepared, and have another comfort source for both you and your child. 
Watch for signs that your child is ready
Another way to approach weaning from breastfeeding is watch for signs your child is ready. Some children do wean from breastfeeding on their own. A sure sign they are done is when they start refusing the breast. Self weaning does happen and can occur at any time.  Sometimes it is just not asking as often, and others it is refusing altogether.  You'll know when this happens that your child is ready to finish breastfeeding. 
Beginning the weaning from breastfeeding process is really about you and your child's relationship. It comes down to how serious you are about weaning and if you both are ready. Start with one of these approaches and see how it goes. Weaning is crazy because one day it seems like they can't get enough of the breast and a few weeks later it is as if they never relied on it for comfort.
More Parenting Tips