If you are here, you have probably asked yourself How to Make a Relationship Work.  Specifically, when one partner or another has depression or mental health issues.  Admittedly, this is a tough thing to share about for me.  Being honest about the struggles in relationships is never easy.  Everyone wants to share the good, but rarely do we want to share the bad.  Below, I am going to get honest with you and share some tips that have helped our relationship over the last few years.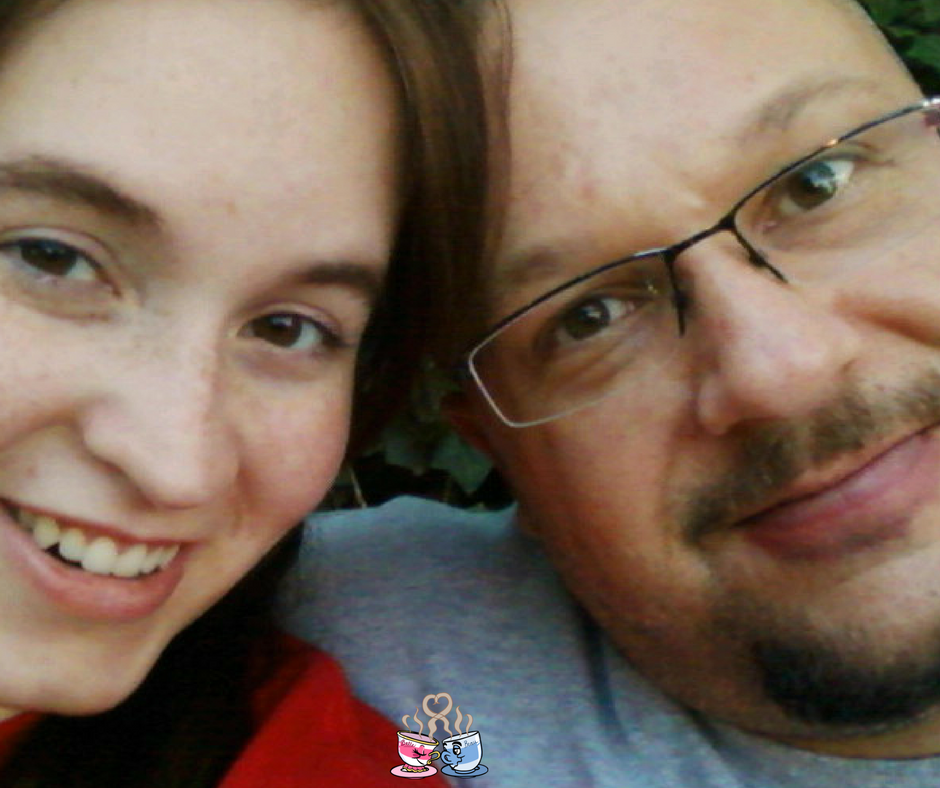 How to Make a Relationship Work with Depression
I knew I had struggled with varying degrees of depression over the years. In the past, I felt it was just circumstantial or due to post partum issues.  However, over the last few years, I realize and have admitted that I truly have a chemical imbalance and mental health disease.  Having been diagnosed with chronic depression has not been embarrassing for me.  Instead, this has been freeing.  An answer to all of my struggles gives me a chance to find new ways to combat the depression and live a healthier life.
Be honest with yourself and your partner about your mental health struggles
For years, I attempted (poorly I might add) to hide how bad I was struggling mentally and emotionally.  The past abuses in my life had become a crutch.  It was easy to blame that for my unsteady emotions and severe depression.  While I know for certain those instances did not help my depression, it took me years to be truly honest.
I have chronic debilitating depression.  It has nothing to do with my past choices, abuse suffered, or current life circumstances.  It is a chemical imbalance that requires consistent treatment.  In late 2015, life circumstances put me in a place of such extreme emotional distress that I opened the car door and tried to "escape" while going down the freeway with my spouse and son in the car.  It is, by far, one of the most horrific things I have done in my life and I regret it greatly.  However, there was nothing in my mind that would convince me that it was a bad choice. I was so completely destroyed emotionally by the depression that I felt it was the only answer.
At that point, I had to be honest about how bad things actually were for me.  My Beau stood by me, but it wasn't easy for him.  However, I know that if I had not been completely honest about how bad it was, we never would have overcome and still been together today.
Never forsake open communication with your spouse
This is the hard part.  I don't like admitting things that aren't pretty.  Open and honest communication is the only answer to maintaining a healthy relationship.  One of the hardest things I have ever done was admitting to my Beau that I had recently had hallucinations as a side effect of a medication I took.
My greatest fear was that he would think I had truly lost my mental abilities and he would leave me, or take my son from me.  These fears are part of past abuses I have suffered, so of course, it was easy for my mind to fall into that trap.  When I tried a different medication for a current health issue, one of the side effects was potential suicidal thoughts or hallucinations.  After safely discontinuing the medication, the hallucinations disappeared, but I was terrified that they would not.  Being honest and communicating with my Beau was a must, but it wasn't easy.
Communication comes in many forms, but it is a must in any relationship.  Talk about your feelings, your triggers, your issues on a regular basis.  If your spouse doesn't understand, then work toward a resolution via a counselor.  Communication is tough to manage in any relationship, but even more so when you are depressed.  Don't stop talking to your spouse.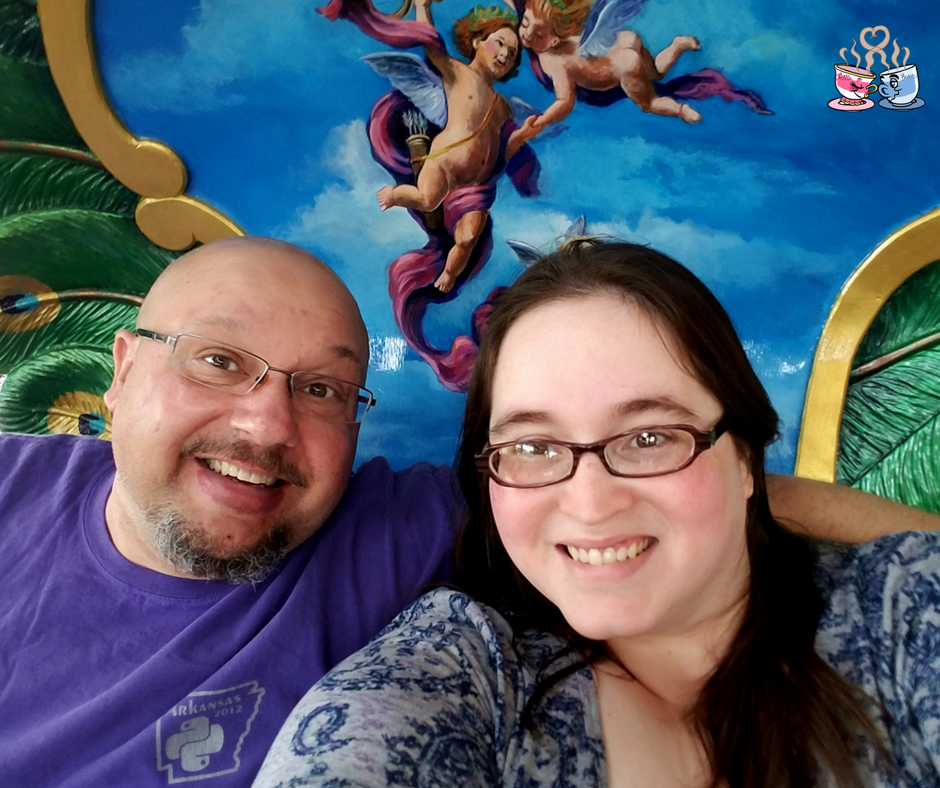 Get professional counseling for your depression and relationship
Counseling is such a beneficial part of treating depression or any mental illness.  Especially within a relationship with your spouse.  The reality is that no matter how strong you feel your marriage or relationship may be, counseling can only help.
No two people react to things identically.  In our relationship, I am much more emotionally driven than my Beau. He is so logical that at times, I feel like he can never understand how I feel.  Over the last several years, I have gradually learned to understand how he processes things.  This means that I am much more patient with him for being "too logical".  On the other end of the spectrum, he begrudgingly at times, acknowledges that I am too often more emotionally driven than he would like.
It's okay to admit that you don't understand each other.  Truth is, you aren't expected to understand everything.  What is more important is being willing to accept and learn to attempt understanding and learn how to best manage communication.  Counseling for yourself will help you to learn better coping mechanisms for your mental health issues.  Counseling for your relationship can help your spouse to understand your needs better and how to address them without causing you more emotional pain.  If you are looking for ways to learn how to make a relationship work with depression or mental illness involved, this is key.
Get mental health help for yourself
You can't handle it all on your own.  It's impossible for most individuals with a mental health issue to manage without any help.  Personally, I feel like a combination of medication, a healthy lifestyle of diet and exercise, as well as counseling is ideal.
Make forgiveness a big part of your relationship
Grudges destroy marriages every single day.  Holding on to past issues can be a huge issue.  Within our relationship, it has been a problem we have both struggled to overcome.  This is just being honest.  Holding a grudge or bringing up things like, "well back when you did…" is a hard habit to break.  Letting go is not easy for me, or for my Beau.  It has been a must though, even when neither of us wanted to let things go.
When you screw up – admit it.  When you realize the other person is truly sorry – let them know you have let it go and forgiven them.  Apologizing is a huge factor in learning how to make a relationship work with depression in the mix.  It can be so hard to admit your actions have hurt the other person. Depression is an illness, your actions are, sometimes, the symptoms.  The big thing is, to stop using it as an excuse to get away with hurting others.  When you realize you are wrong, apologize.  When you are asked to forgive someone, do so.  It makes a huge difference in your ability to grow as a couple.
Let go of unrealistic expectations in your relationship
Expectations kill marriages.  The ideal relationship just doesn't exist.  Even the most perfect marriage has issues.  We are human beings. Perfection does not exist in this world, and we have to acknowledge this in our relationships.  For women, it may include the expectation that your spouse will be romantic all the time and bring you gifts.  For men, it may be that their spouse will always be ready for physical intimacy and will never have a complaint about anything.  The truth is, our society of social media and Lifetime movies has definitely skewed the reality of relationships.
Having a healthy and happy relationship includes letting go of unrealistic expectations.  That includes accepting that your spouse may gain weight after children.  It includes morning breath and plucking chin hairs.  For others, it may be all about the fact that he snores, or forgets to wipe the hair off the sink after shaving.  These little things may be laughable, but they add up to big things like overspending, hidden bank accounts, or cheating when they pile up and don't get addressed properly.
In our relationship, I honestly don't know what all expectations my Beau has had to let go of in regards to me.  When it comes to him, I have found that I struggle the most with a lack of what society calls romance.  There aren't flashy gifts, flowers, or poetry in our relationship.  However, there are weekends when he does all the laundry and dishes so I don't have to on Monday when my work is busiest.  There are the times I had major surgery and he bathed me, fed me, cared for me, and made sure I was safe and healthy.  He has sacrificed financially and emotionally to provide for me and our son even when he could have and would have preferred to spend his time and money elsewhere.
How to Make a Relationship Work 
Our relationship is a daily job.  The truth is, I wish that it wasn't. I wish that we woke up and every day it was super easy to get along, make each other gloriously happy, and look at the other person with doe eyes as if everything is roses.  That's not reality, unfortunately.  We are not perfect.  We have, admittedly, had more months when it was barely a relationship than we have good ones.  Some years have been miserable.  Others have been glorious.  Relationships are hard work.  Add some mental health struggles into the midst, and you have what feels like the hardest job you have ever seen.
Do you want to know how to make a relationship work when you are depressed?  The truth is, these tips are a help, but they are not the perfect or only answer.  These things have helped our relationship and many others.  Hopefully, they will help yours as well.  The biggest part of making your relationship work is the desire to do so.
More Relationship Tips: 
6 Ways to Build Intimacy in a Relationship
15 Reasons to Shower with Your Spouse
Date Night Ideas for Married Couples
7 Ways to Rekindle Romance in Your Relationship
Bible Verses About Relationships Everyone Should Know