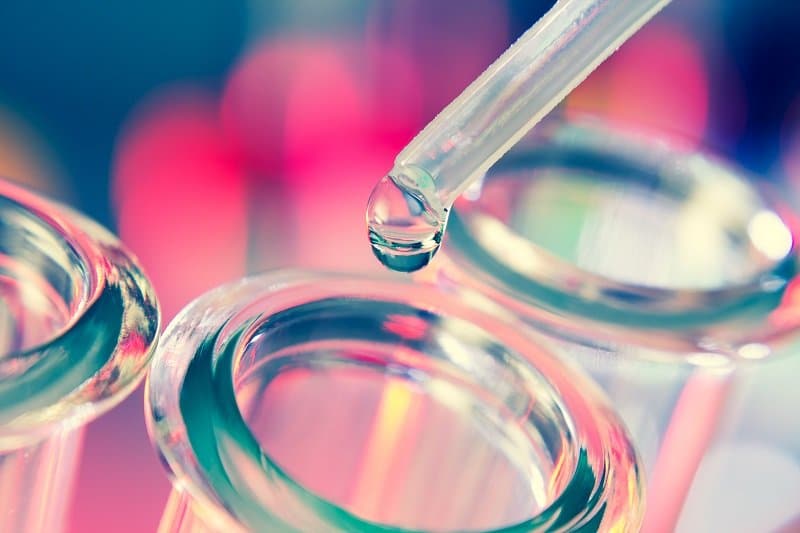 Colloidal Silver: Is it Safe? Does it Work?
Colloidal silver is a touchy subject. It's got a hate it or love it reputation. 
Proponents of the use of colloidal silver have a host of anecdotal testimonials attesting to its amazing healing powers. In fact, there are claims that taking silver orally can result in a wonder cure that can treat ailments as varied as including pneumonia, skin rashes, sinus infections, flu; even HIV and AIDS. 
Colloidal silver is believed to be a powerful antibiotic and antibacterial. It is a kind of folk remedy, and often those home cures are based upon the evidence gathered in real life.
Unfortunately, at this time, there is no solid research-based evidence that colloidal silver is actually an effective treatment for illness.  And there are some serious side effects to overdosing on the stuff. 
However, many users swear by it, and colloidal silver is used topically in hospital settings, in wound care, and more. 
What is Colloidal Silver?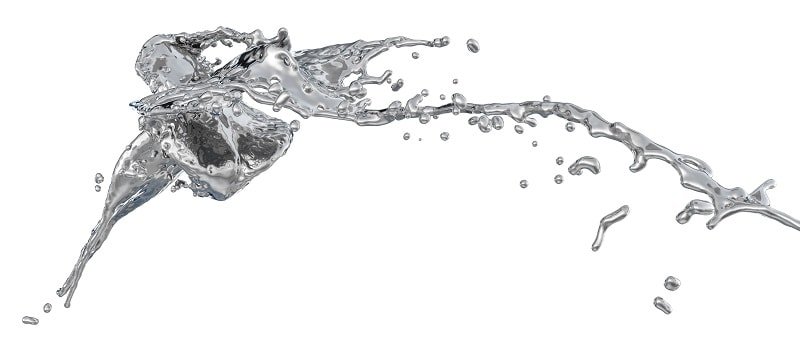 Colloidal Silver is basically silver particles suspended in a medium of water or gel. The silver amounts to about 1/10 to 1/1000th of a micron.  
Once the suspension is made, the silver particles will eventually settle to the bottom of the liquid medium, but can be shaken to redisperse the particles in the suspension. 
If you wish to purchase colloidal silver already prepared, it is available as an ointment, topical spray, or nasal spray. 
In this article, we will explain just how to prepare colloidal silver at home. But be aware that taking too much colloidal silver can cause irreversible side effects, which we will outline following the preparation method. 
The benefits of making your own colloidal silver are primarily the cost. It is the most expensive to purchase, but with a little effort, you can make colloidal silver for pennies a day.
How To Make Colloidal Silver At Home
What you need:
Three 9 Volt Batteries

2 Alligator Clips

Distilled Water

Pure Silver Wire

Saline Solution
And that's it! To make Colloidal Silver at home, take the three 9 volt batteries. Your 9-volt battery has 2 terminals, or connectors, on one end: positive and negative. 
Attach them together in the following way: Line up two of the batteries side by side. Take the third battery, flip it over to the opposite side of the first two, and attach it, positive to negative, to one of each of the two original batteries at its corresponding connector. 
Think of it as a puzzle; each of the two original batteries will be joined with the third battery by one it's connectors creating the potential for a current. 
Next, take your alligator clips, and attach each one to the remaining terminals of the two original batteries. The other end of both alligator clips will then be attached to the pure silver wire.
Make sure it is 99.9999 % pure, to avoid contaminating your colloidal silver with other substances. 
Next, immerse the silver wire in a glass container of distilled water. The silver wire should be underwater.  The alligator clips attached to the silver wire should be ABOVE water. 
Add a few drops of saline solution, as the distilled water doesn't contain electrolytes for the conduction needed to release the silver into the water. That's it! It's that easy. 
You will see that one of the silver wires begins to release silver into the water, while the other creates bubbles. Once the water is cloudy, you can use it. 
Making colloidal silver at home is quite easy.  For science lovers, it is a fun experiment to see how a 9-volt battery conduction can release silver into water. 
For devotees of this home remedy, the benefit is the creation of colloidal silver for a fraction of the cost of purchasing it prepared.
Uses for Colloidal Silver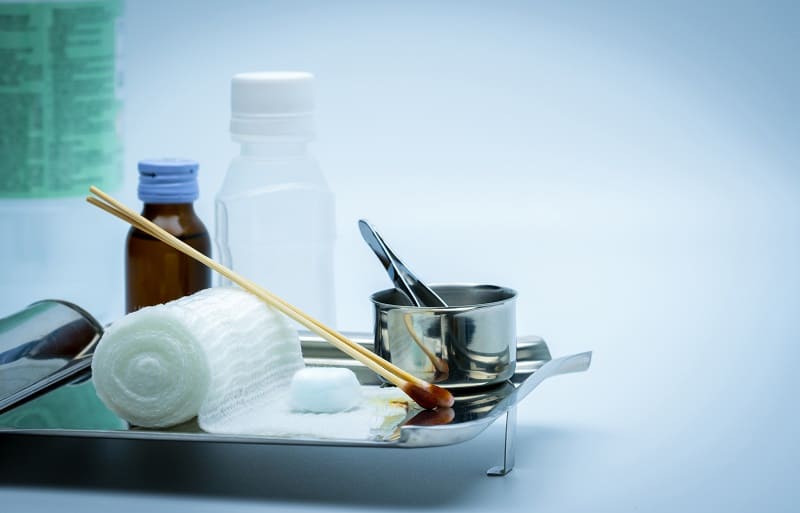 Although Colloidal Silver has not been proven in human trials as an effective treatment with health benefits, there are studies in test tube and animal trials that support its potential effectiveness in humans.  
These results, plus the many who personally attest to its healing properties, make colloidal silver a popular remedy. In a test tube study, it appears to behave like a broad spectrum antibiotic and antifungal. This supports hospital use of silver as a wound disinfectant.  
Additionally, colloidal silver killed breast cancer cells through antioxidant activity and other mechanisms.  Again, in lab cultures, not human trials.
Scientists observed that treatment with colloidal silver caused damage to the cell walls of cultured bacterial strains such as Salmonella, e. Coli and others.  There have also been tests done on animals that showed colloidal silver to be an effective treatment against smallpox and HIV.
Medical Use of Silver
Silver is used in wound dressings and surgical bandaging, to prevent infection and speed healing.  There is research that shows silver acts against antibiotic-resistant microbes, a major concern in a hospital setting.  
Up until recently, hospitals commonly administered silver nitrate in the eyes of newborns to prevent conjunctivitis and blindness. This practice has fallen out of use due to silver nitrate tending to irritate the eye membranes.
Blue Skin: It's Not Just For Genies Anymore
And here we have arrived at the main concern for anyone using colloidal silver as an oral treatment. Argyria, or "Blue Man Syndrome" which is caused by the interaction between the silver dust in your cells and UV light, creating black silver sulfide that creates a permanent blue tone to the skin. Yikes! 
It's not dangerous, but if you're like most people, you want to confine the "blues" to emotional metaphor, not reality. No one wants to be "blue" in the literal sense. 
And warning: this effect is permanent. That's enough to warrant singing the blues for real. 
For this reason, consult with a medical professional before imbibing the stuff. Occasional topical use will not cause argyria. 
Other Concerns
Taking silver can also interfere with the medical action of prescriptions, like certain antibiotics and thyroid medication. Consult your prescribing doctor or pharmacist for information on interactions.
Takeaways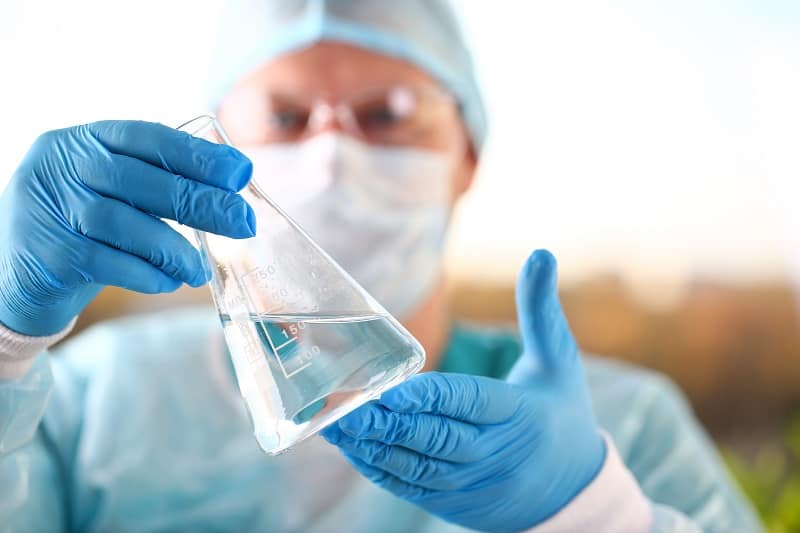 Colloidal Silver shows promising benefits in lab tests. Will it ever be tested on humans? Hard to say. 
The cheap cost of colloidal silver, when prepared at home, makes it an unmotivating substance for big Pharma. And the blue skin side effect of overdose is bad for PR. 
Nonetheless, colloidal silver may still be a wonder remedy. Or we may just still be wondering whether it is truly effective — and color-safe.