Date night is a huge thing in our house. Every Friday, we head out for a yummy meal and a few hours of time alone. Learning How to Make Date Night Affordable was something I had to make happen. Our relationship needed that time alone, but our budget didn't always make it easy to manage. Below, I will share some of the most important things to remember for making date night a focus. This is a sponsored post in collaboration with Groupon and Fourstarzz Media. All opinions are my own and honest.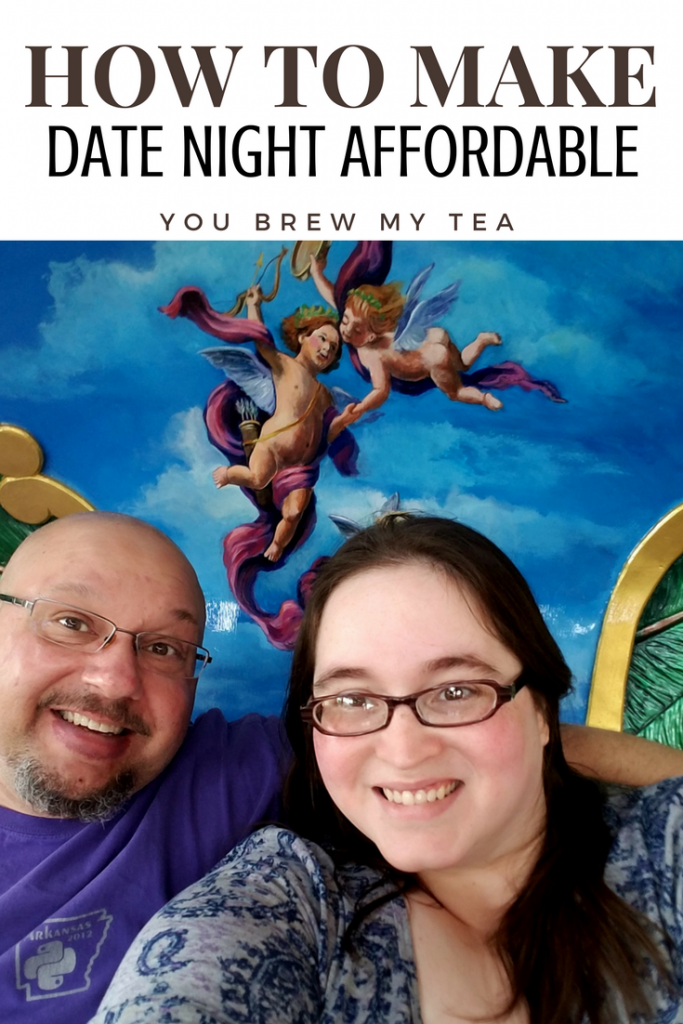 How to Make Date Night Affordable
Use Groupon+ for Cash Back
We love eating out at local restaurants and Groupon + is a great new way to make that even more affordable. Groupon+ is a way to connect an eligible Visa or Mastercard to your account and earn cash back when you eat at participating local businesses. You simply claim a Groupon+ deal, and they will link it to any enrolled Visa or Mastercard you have connected to your Groupon account. Then, when you go to the restaurant, when you pay with the Visa or Mastercard linked to your Groupon account, you will automatically get cash back on your credit card statement!
There are tons of Groupon+ deals that cost nothing out of pocket up front. These are just great deals you claim, then use at a restaurant. When you use them, you'll get an automatic 5% cash back at all participating Groupon+ restaurants. Potentially, you could get up to 30% cash back! Another great thing is, you can use the same deal as many times as you want until it expires. So, for us, hitting that favorite local taqueria every Friday night for a month would be perfect. As long as the deal is listed on clipGroupon+, we could keep using it and getting that money back every time!
Bonus: Don't forget to sign up for a chance to win Groupon Plus Meals for a Year! This is a great option for an easy giveaway you could enter and potentially get a year of free food!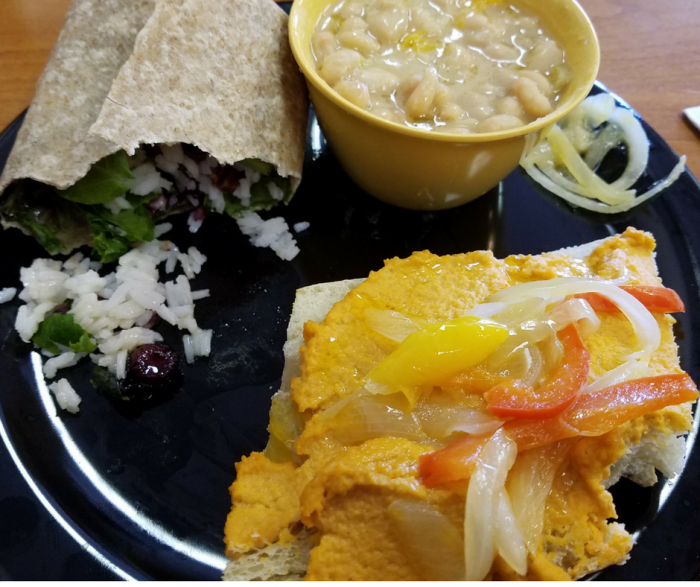 Pick something that is unique
Unique doesn't mean expensive. So many couples choose the classic movie, dinner, or theater experience. While that can be affordable, it doesn't always fit your needs. That means you have to think outside the box. Groupon+ gives so many ideas and options for great deals on things in your area. Try a new Mediterranean Buffet for a variety of foods you don't normally eat. Then, you can do something unique like walking around your downtown area, going to a skate park, or even an art gallery as a low-cost or free option.
In the winter months, one of the most popular things to do in our area is go to the ice skating rink. With Groupon, you can pick out great deals that make it up to 50% off the regular price of admission. That makes date night much more affordable, and is a fun unique way to get out there and have fun together.
We also love using Groupon+ for a special night out that we end with a trip to our State Capital Building. We love the beauty of the murals, the history there, and how easy it is to learn while having fun! That is a great option for coupling with a discounted deal for dinner and a movie that we can find on Groupon!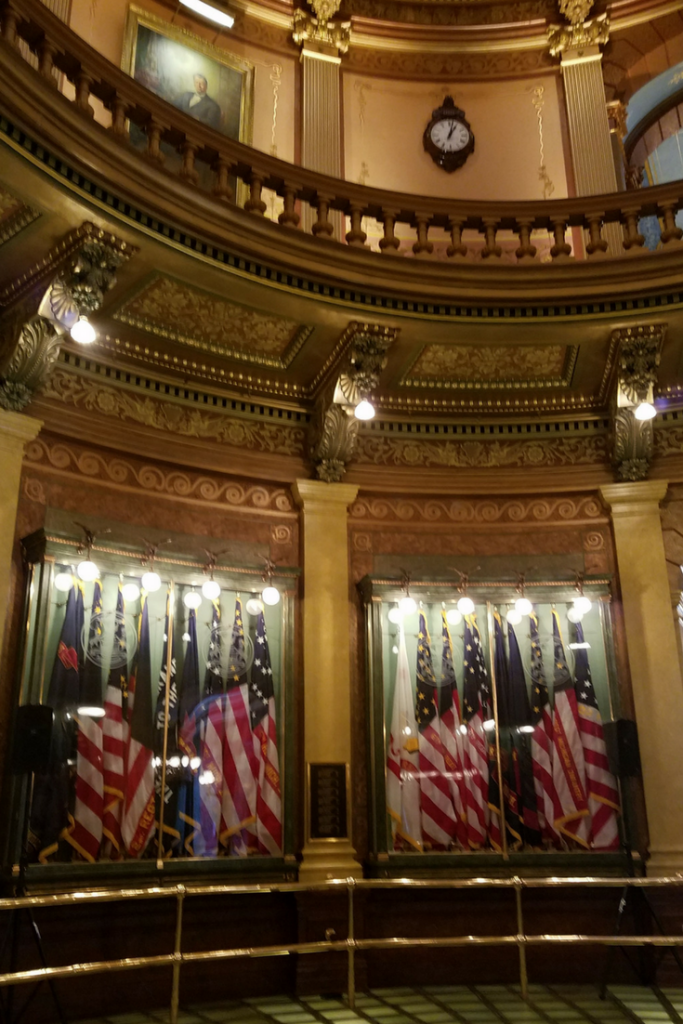 Focus on the connection
One of the things we discovered was that it was more about the quality time and less about the experience or event. Our best date nights involve sitting in the car in a parking lot and just talking.  We tend to go to the same places for dinner, but just sitting and chatting together is what is vital to our connection. It's not about what you do, as much as how you connect with each other.
One of my favorite dates was taking the time to visit a local museum with a carousel. We sat and rode for an hour chatting about life, and the things that we wanted to accomplish together. Plus, we got to enjoy the beautiful murals on the carousel.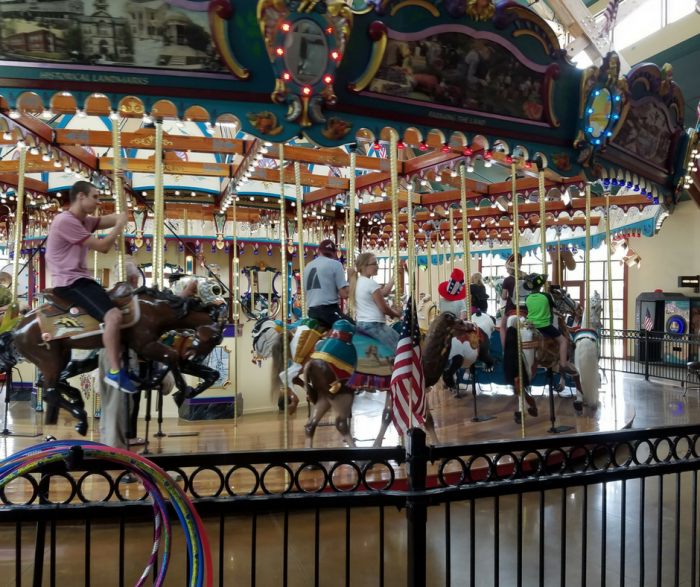 Making date night affordable is all about focusing on what the real reason for date night is for you and your spouse. It's all about improving your relationship with each other. No matter where you go or how much you spend, that is the vital part of date night. Using Groupon+ to help make it more affordable will just lessen the tension and make connection easier to manage.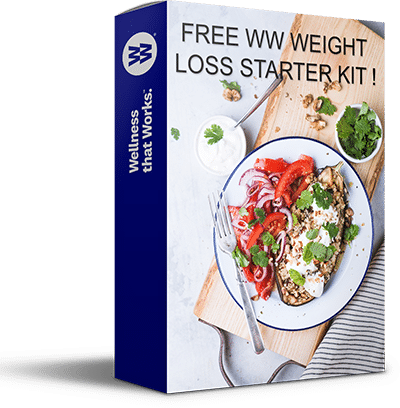 FREE WW WEIGHT LOSS STARTER KIT
+ exclusive tips, recipes & more to lose weight, increase confidence, and live a healthier and happier life !