Raise your hand if you have kids under your feet, while in the kitchen! I have four kids and for the past 9 years, there have been tiny feet under my feet. They are so curious about what I'm doing, so knowing How to Meal Prep with Kids Underfoot is a must!  Meal planning is interesting in my home. When I'm meal prepping, I feel as though it can be frustrating. This is why I'm sharing some of my best meal planning tips!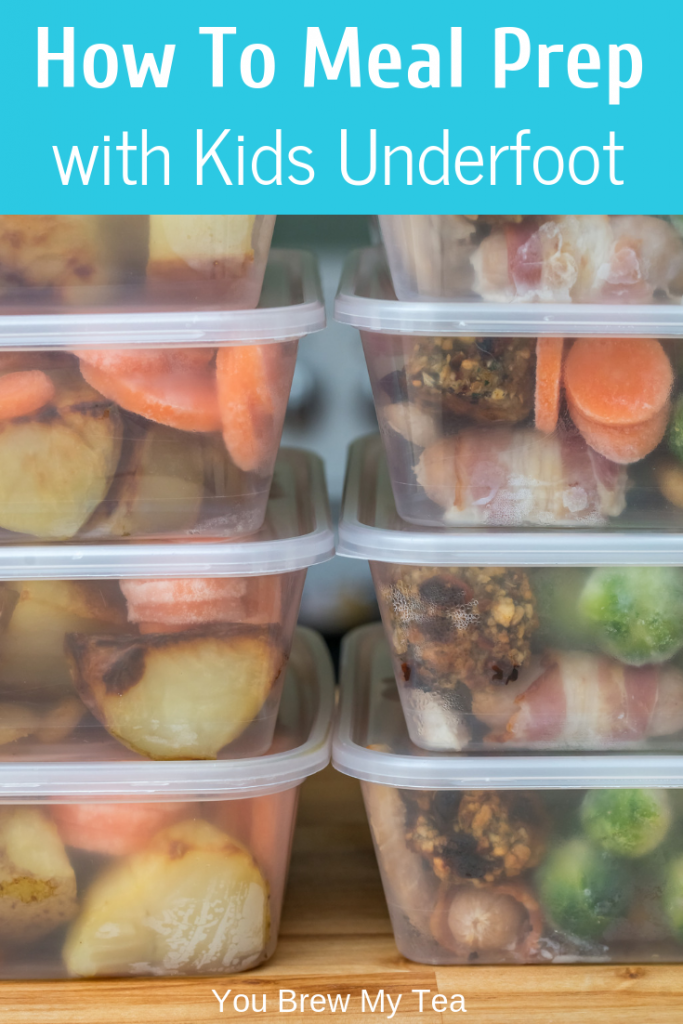 How to Meal Prep with Kids Underfoot
This post contains affiliate links. I earn a small commission on purchases made via these links. 
Feeding your family a nutritious meal isn't always easy.  Between kids after school activities, your own work, and a variety of dietary needs you may feel overwhelmed.  Knowing how to meal prep, in general, is great, but juggling it with little ones is a whole other process.  Below are my tips from years of experience.
Give the kids something to keep their hands busy
My 3-year-old and 5-year-old LOVE to be busy. I will set that up at the kitchen table and from there I'll unload the playdough, slime, and anything else that will keep them busy for a few minutes. I try to save the activities that keep them the busiest for when I'm meal prepping.  One of my favorites is the Playfoam.  It doesn't dry out like other products. 
Save the majority of my meal prepping for morning or night
There are just some parts of meal prepping that I can't do when the kids are awake. Since my kids' sleep schedules are pretty dependable, meal prepping at night or in the morning really works. I may do this once or twice a week, so I can really get some of our meal prepping underway.
Some things should be done with safety in mind.  Using knives, working with raw meat, or anything that could be dangerous to a little one tend to be my choices for those times when the kids are asleep.
Get the kids involved in meal planning
You know what is fun for the kids? When you get them involved in learning how to meal prep. Give them jobs that they can help you complete. When I have the kids helping me with meal prepping, I love to give them small jobs. Here are some small jobs they help with in the kitchen.
Throwing away any produce that falls on the floor

Helping to cut with mom and dad's help (I love this set of kids knives for safety)

Picking out which veggies/fruits to cut

Putting the cut up produce into a bowl

Adding the prepped meal items to the fridge
Create meals that are simple
So, I'm not going to lie. I don't create meals that take up a lot of my time. At one point in my life, I may up the ante on the whole meal thing, but for now, I keep it simple. Simple meals are what it's all about when you are meal prepping with kids underfoot. I don't have hours and hours to spend in the kitchen, so I don't let it happen. Simple meals are where it's at for this mom of four young ones, at least at this point in my life.  One of my favorites is this set of 20 Freezer Meals in 4 Hours.  
So, my advice to you with moms with little ones who run around under your feet, don't stress. Meal prep what you can and when you can. Knowing how to meal prep isn't about a specific thing to do, as much as adjusting to fit your family needs.  If you have a baby, that may mean working during naps.  If your children are older, it may mean working with them to teach them how to meal prep on their own. 
More Meal Prep Tips & Meal Plans: 
Free Weekly Meal Plan Printable
5 Ways to Save Time on Weeknight Meals
Weight Watchers FreeStyle One Week Meal Plan
Weight Watchers FreeStyle Vegan Meal Plan
Weight Watchers SmartPoints Meal Plan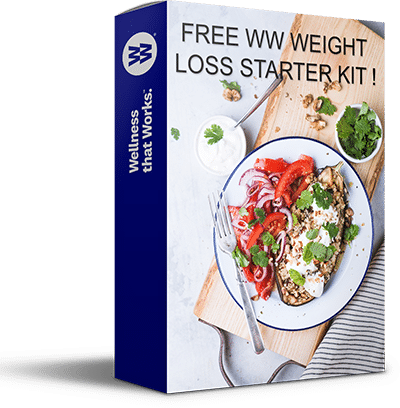 FREE WW WEIGHT LOSS STARTER KIT
+ exclusive tips, recipes & more to lose weight, increase confidence, and live a healthier and happier life !