Have you ever been to Yellowstone? If not, we are here to help you learn How to Plan a Yellowstone National Park Vacation!  Yellowstone receives over 3 million visitors every year (2 million of which come in the Summer months alone).   With so many people visiting each year, it is definitely a must on any family vacation list!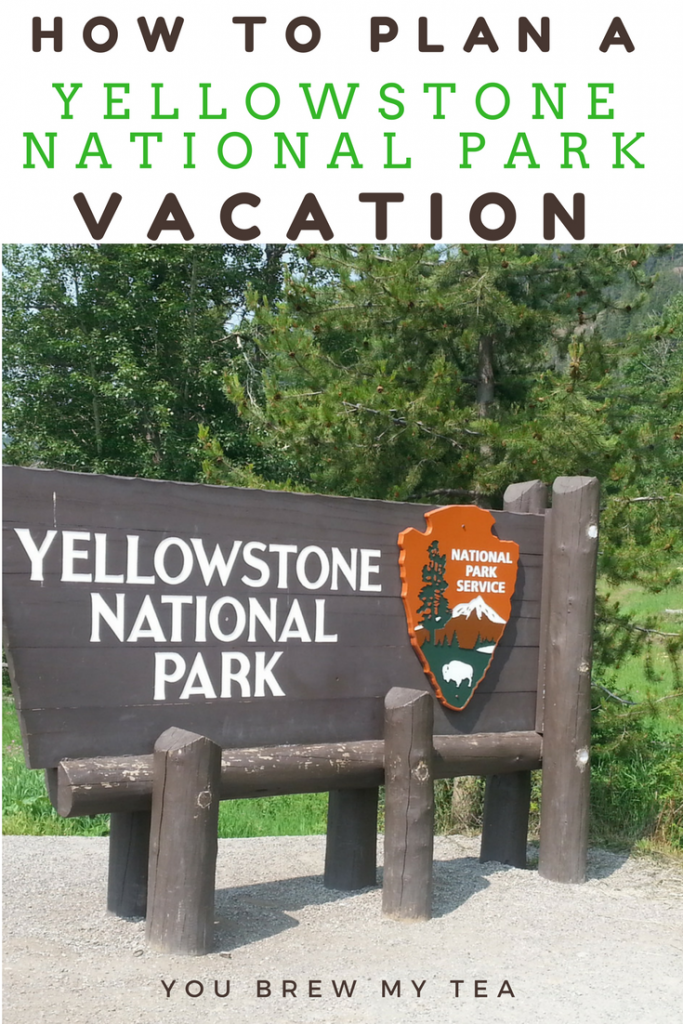 How to Plan a Yellowstone National Park Vacation
This post contains affiliate links. If you make a purchase through these links, I will earn a small commission.
Yellowstone National Park was established on March 1, 1872, by President Ulysses S. Grant after becoming famous worldwide for its stunning scenery and amazing marvels like that of Old Faithful, the always popular, ever spouting geyser that Yellowstone is famous for. You may be surprised to learn this, but Old Faithful is not the biggest geyser in the park but its regularity is unique and is what keeps people coming back.  You can learn all kinds of information about the park system on the National Park Website.
If you are ready to take the trip of a lifetime, here are a couple tips that will help you see how to plan an epic Yellowstone trip and go on a vacation that you will never forget.
Plan ahead for your Yellowstone trip
Did you know that Yellowstone National Park is massive in size?  It is over 2 million acres and over 3000 square miles. To put it into perspective, Yellowstone is bigger in size than Rhode Island and Delaware combined. So, why am I going on and on about Yellowstone's size? Well, because of its size, it really isn't possible to visit the entire park in one trip. You need to make a plan and determine where in the park you will visit before you go. When you plan ahead you can be assured that you go to the correct entrance (there are 5!), and you don't waste time going to places that are not on your go-to list. You want to be able to spend time exploring the park, not being stuck in the car the entire time.
Personally, I love the entrance near Jackson Hole, Wyoming.  Staying outside the park in this great little city is tons of fun and offers a bunch of history.  My second choice is the West Yellowstone, Montana entrance.  This city is quaint and beautiful itself.  Checking out Groupon as well as Endless Vacation Rentals when planning your trip can help save tons of money on a place to stay near the entrances.
Reserve your spot if you plan to camp in Yellowstone
If you plan on camping, be sure to reserve your spot early because they fill up fast. Most lodging areas outside of the park are actually quite far away.  You may also want to do research about what all is offered near the site you choose to camp.  Yellowstone National Park truly is a rustic expeience, that means that not all campsites have hookups for water or have bathrooms nearby.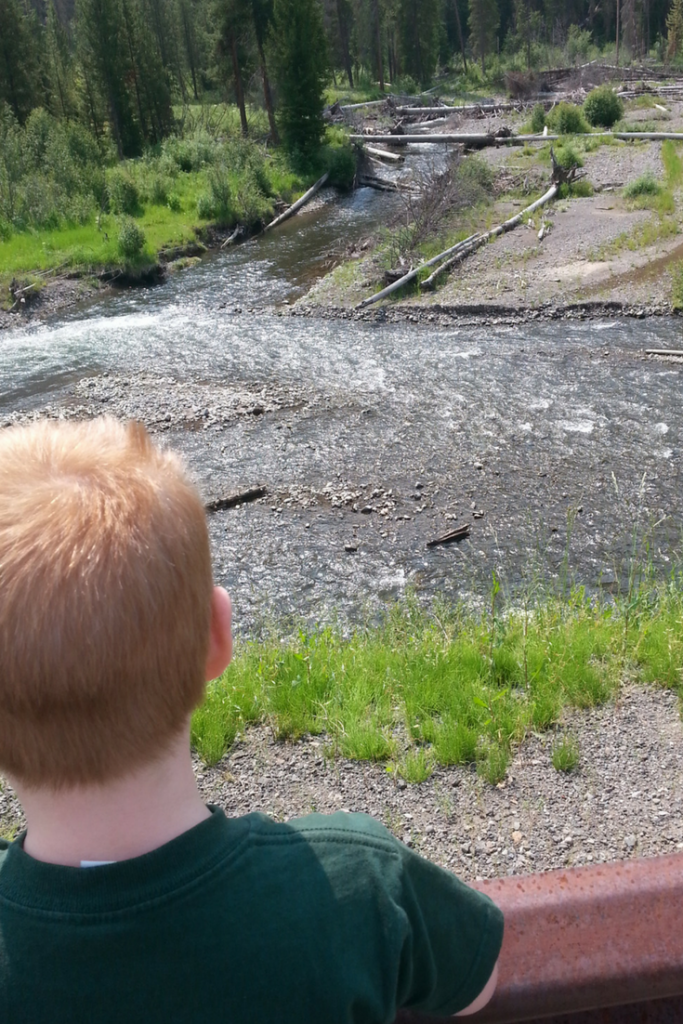 Arrive at Yellowstone early in the day
Remember how we mentioned that Yellowstone gets millions of visitors each Summer? That means crowds. If you want to avoid some of those crowds, choosing the right time to go to the park is crucial. Yellowstone is open 24 hours a day, 365 days per year. Use these hours to your advantage and get there early to see Old Faithful and the other popular attractions before the crowds arrive.
Hire a guide for your visit to Yellowstone
Just because you are in Yellowstone doesn't mean you are guaranteed to see a wolf or a bear or whatever animal it is you are wanting to see. If you want to see something specific while in Yellowstone, you might consider hiring a guide. Guides offer wildlife tours throughout the park that will take you on a path to see what you are hoping to see.  They also offer tons of safety tips to help you enjoy the park while keeping you and the animals safe.
Related: Didn't see enough waterfalls in Yellowstone?  Check out these Must-See Waterfalls in Oregon!
Don't rush your visit to the park
During your park drives you are going to see wildlife and you are going to want to stop the car and enjoy the view. Make sure you take the time to do just that. I know I said to plan well, but be sure that you don't plan a minute by minute itinerary, because if you do that, your vacation will be focused on rushing to the next spot the entire time. You will want to take your time to enjoy the beauty that Yellowstone has to offer.
As a child, I went with my family on more than one occasion to visit Yellowstone National Park.  I loved the beauty of the park, and the cooler temperatures in the summer months.  As an adult, I was lucky enough to visit a few years ago with my Beau and the Wee Child.  Our time together in the park was amazing, and we look forward to going back once again for a visit.
More Travel Tips: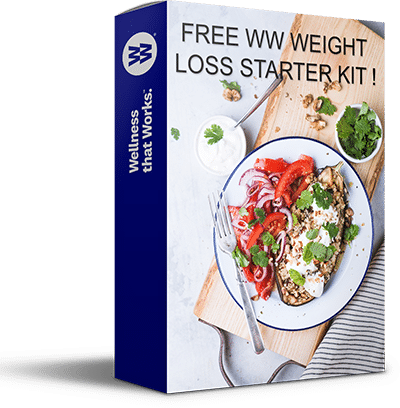 FREE WW WEIGHT LOSS STARTER KIT
+ exclusive tips, recipes & more to lose weight, increase confidence, and live a healthier and happier life !