Listen up breastfeeding mamas, it is possible to lose weight while breastfeeding, you just need to do it right. I had my fourth baby back in June of 2015 and I had some significant weight to lose. Not a ton, but enough.  So, if you want advice from someone who understands, I truly do.
I know one of the popular reasons moms want to breastfeed is so they can lose weight. Let me first say, get that out of your mind.  It doesn't work for every mom like that. Many women do not lose while breastfeeding, and more don't because they are not feeding their body properly to make up for the loss of calories.

How To Safely Lose Weight While Breastfeeding
This post contains affiliate links.
The main reason I cannot lose weight while breastfeeding is that I'm super hungry and I want to eat all of the time. I did work hard and change my eating habits to find success this time.  It was hard work, but well worth it to see the extra weight begin to fall off.  I took my time, and still have more to lose, but know that I am doing so in a safe and healthy manner.  It is possible to safely lose weight while breastfeeding and not go hungry. I am living proof.
Get lots of water to drink. There is nothing that works better for hydrating and keeping a breastfeeding mom healthier than water. Your body needs water to produce breastmilk and to keep you healthy. Losing weight comes easier when your body isn't dehydrated. Load up on water, it is hard to drink "too much water."  I find that using a water bottle with a straw helps me drink more, and I especially love the ones with a fruit infuser option!
Slow down on the sugar. I always seemed to get a lot of cravings for sugar whenever I'm breastfeeding. Let's just lay it out now that sugar is not good for you, so of course eating a ton of it, even while breastfeeding, will not help you lose weight.  Fix your sugar craving with things like fresh berries and melon that are high in anti-oxidants and also naturally sweet instead.
Lay off the carbs. It is possible to eat good carbs and still lose weight. I eat low carb, but I eat tons of good carbs. You never want to cut carbs out of your diet because your body needs them to function.  Avoid highly processed carbs like tons of bread and pasta.  Instead eat vegetables, rice, and sweet potatoes.
Start moving.  I know what it's like to be so dog on tired that you don't want to move off the couch. Breastfeeding requires a lot of "up and down" in the middle of the night. One way I've been able to lose weight while breastfeeding is by actually just moving around more. Going on walks with my kids, chasing them around, and even doing household chores are all great ways to lose weight.  Some days I just get up from my desk and walk around the house for 10-15 minutes at a moderate pace just to get my blood pumping.  Every little bit helps.
Take it easy. Losing weight while breastfeeding is NOT easy! I have spent months slowly losing 25 pounds. However, I feel like the longer it takes me, the easier it will be to keep it off. I keep reminding myself that I made a lifestyle change and not just a change for a few months.  I also keep reminding myself that it has been proven losing 1-3 pounds per week is the safest option.
It's safe to lose weight while breastfeeding if you are making your lifestyle a healthier one. Don't let anyone make you feel bad about trying to be healthier. I did it for myself and my family and I don't regret a minute of it. What tips do you have to help safely lose weight while breastfeeding?
Don't miss our other great tips for how to lose weight and get healthier!
Tips To Lose Baby Weight Easily
Setting Realistic Weight Loss Goals
5 Ways To Fight Cravings On Your Health Journey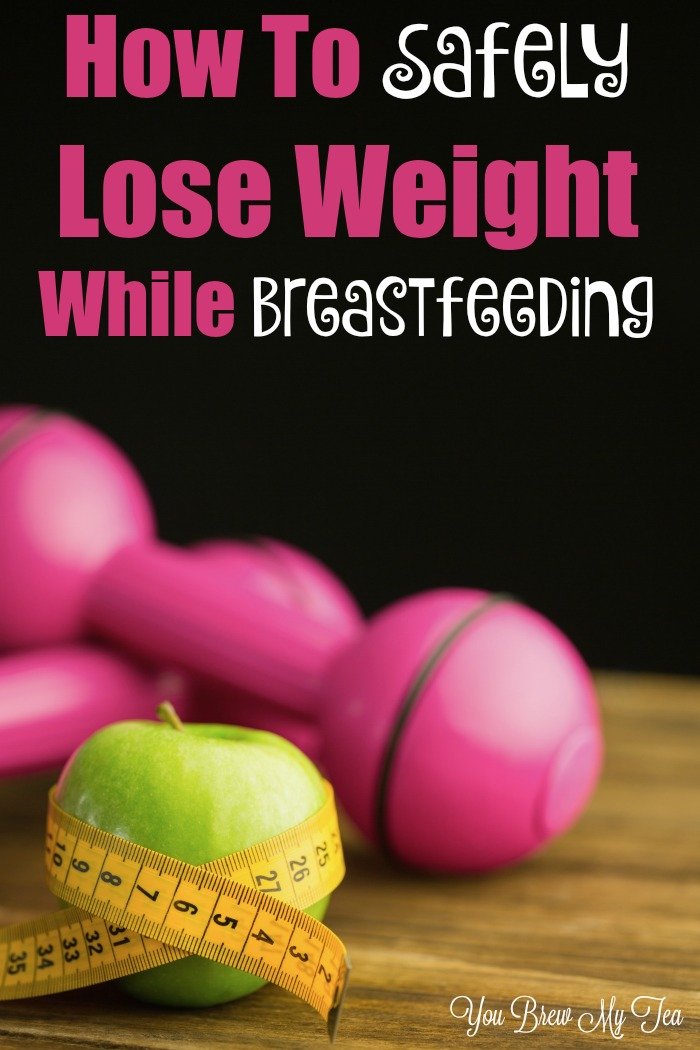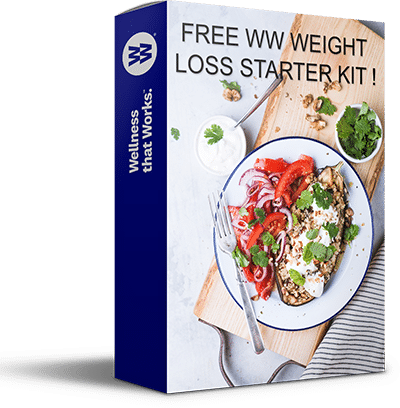 FREE WW WEIGHT LOSS STARTER KIT
+ exclusive tips, recipes & more to lose weight, increase confidence, and live a healthier and happier life !