For the homeschooling families that LOVE to learn, you're going to love BookShark, which is a literature-based homeschool curriculum that is our sponsor for this post.  It allows homeschooling families to have more flexibility in their journey. If you're a homeschooling Montessori family, I wanted to show you ways to use BookShark with Montessori Methods.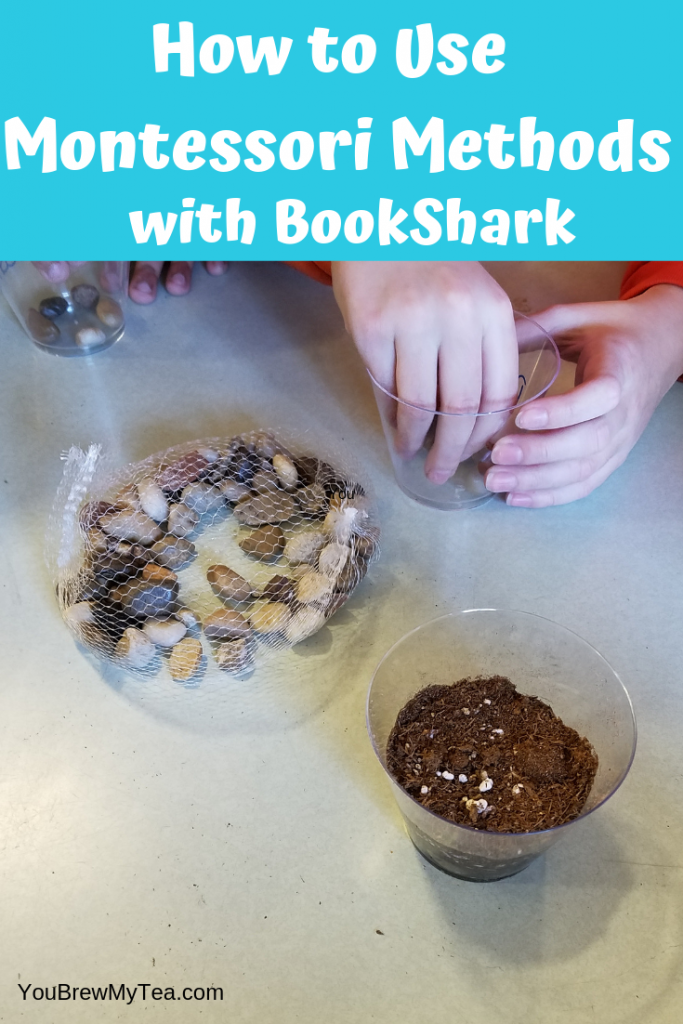 How to Use Montessori Methods with BookShark Curriculum
You may recall that we spent half a year with our son in a local Montessori school.  While the experience there was wonderful, we did feel bringing him back to homeschooling was best for our situation.  During that experience, I learned a ton about Montessori methods, and am now enjoying adding them into our homeschool routine with BookShark.
Incorporate Montessori Math Manipulatives
Since Math isn't included in the BookShark literature based kits, you will want to incorporate Montessori math manipulatives with this homeschool curriculum. While BookShark offers a few options outside their curriculum for math, I found that using Montessori methods worked best for our son.  My son is very hands-on, so this is a no brainer! Math manipulatives are super important to kids who are visual learners.
Self Led Reading Encourages Responsibility
Another way you can use BookShark with Montessori methods is by encouraging self-led reading. I encourage my son to read whenever he can. I love the read aloud options that come with BookShark as well, but allowing kids to self-read encourages responsibility. One thing you should know about Montessori type learning is that character traits are super important. Anything we can do to get kids to develop their character more is always a good thing.
Expand on Science Projects
Want to use BookShark with your Montessori method? Do daily hands-on projects when it comes to science projects. I can't tell you how much my son loves science, so I try to do what I can to help him learn as much as he can.  That often includes expanding on science projects. I, of course, like to do the weekly science projects with him. BookShark touches on many aspects of Science, and to make it more Montessori, you would just do daily hands-on projects. It's that simple!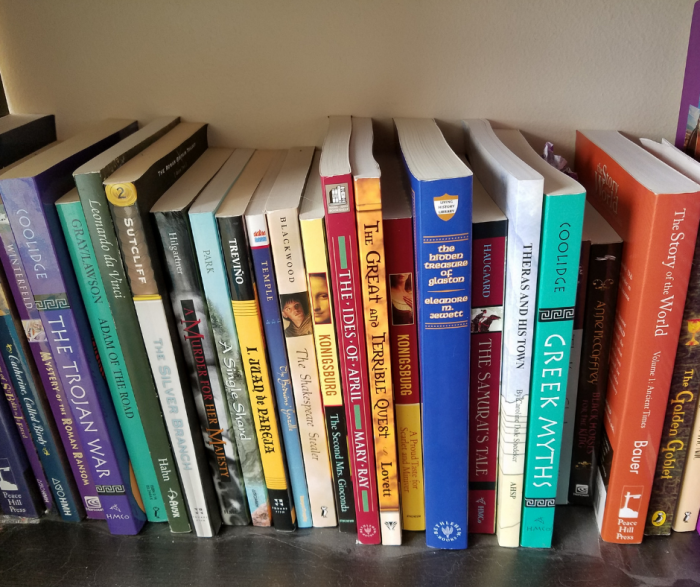 Meshing Montessori and History
Another way you will want to use BookShark in your Montessori methods is by meshing in history. A great way to incorporate BookShark into your Montessori style is by allowing your kids to be constructive and even critique prior interpretations. If they have questions, encourage them to ask. If something doesn't make sense, encourage them to seek further answers. History is a big part of the world, BookShark and the Montessori method will allow your child to ask questions, explore, and learn more than you ever thought possible.
Time Management is Also a Big Deal
In Montessori education, kids learn about time management, but also about giving children freedom in their activity choices. When it comes to using BookShark in your Montessori Methods, there are tons of ways in which you can allow student-led learning.
BookShark is a great homeschooling tool. For those of you who are focused on teaching your kids the Montessori style, you can totally use BookShark to help homeschool your children in this manner.
Check out our other BookShark Posts: