Have you ever wondered how to make your own stamp?  I know I have been stuck without a stamp and wanting one for a project on many occasions in the past.  This idea that Katie from The Homespun Hydrangea shared with us is brilliant!  It's a great way to keep your kids busy this summer, and you might find yourself thinking outside the box for how to make your own stamp in the future thanks to this Celery Rose Stamp idea!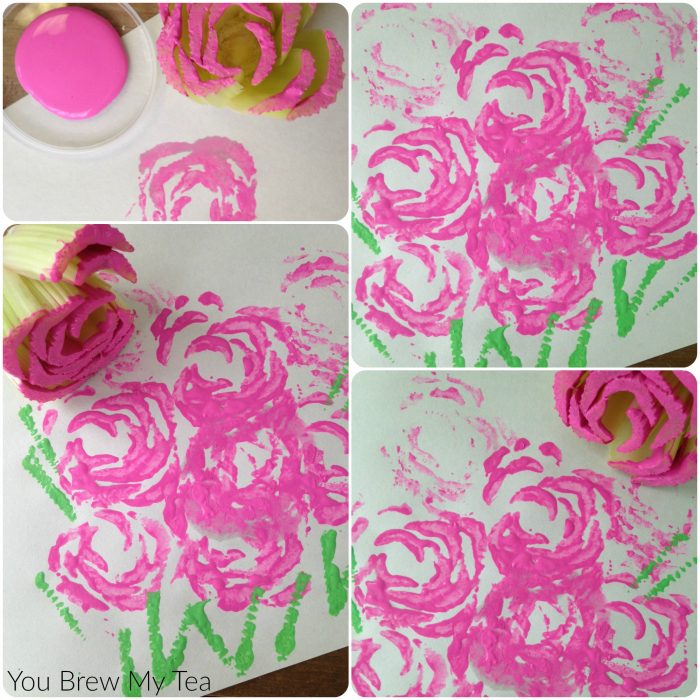 Make Your Own Stamp:  Celery Rose Stamp
This post contains affiliate links.
Katie had originally shared this with me around Mother's Day this year, but I didn't get a chance to share with you until now.  Even though it would make a great idea for Mother's Day gift for mom, it is also a fun summer craft for kids.  I never thought about using vegetables to make your own stamp, but her idea really got my imagination going.  There are so many different things in the pantry I could pull out to create a fun design with.
Supplies needed:
Celery stalk
Craft paint of choice
Paper towel
White construction or craft paper
Pipe cleaners or q-tips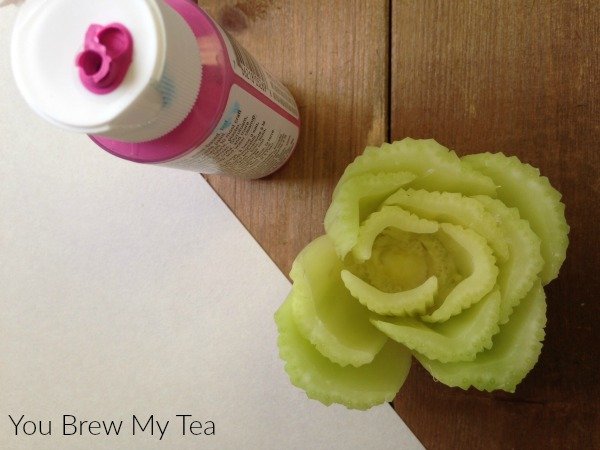 Directions:
1. Begin by cutting the stalk of celery down until you have about 2.5 inches worth of base. This makes the stamp easier to hold and also helps you get the nice rose design.
2. Place some craft paint on a plate. Dab the end of the celery into the paper towel to help absorb any moisture prior to painting.
3. Dip the celery stalk into the paint and use a finger to spread it evenly.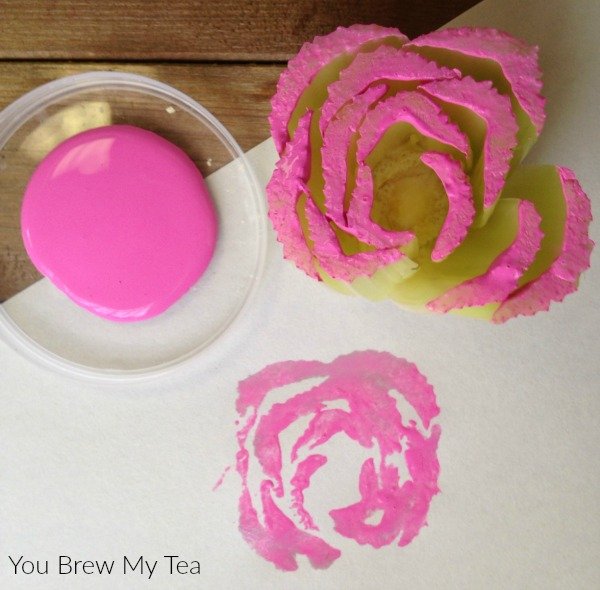 4. Press the celery to paper firmly and release. When you lift it up, you should see the rose shape take place.
5. Continue stamping as you wish. When you have a nice full rose bush, you can add stems and greenery using green paint and either a pipe cleaner or a q-tip as your applicator.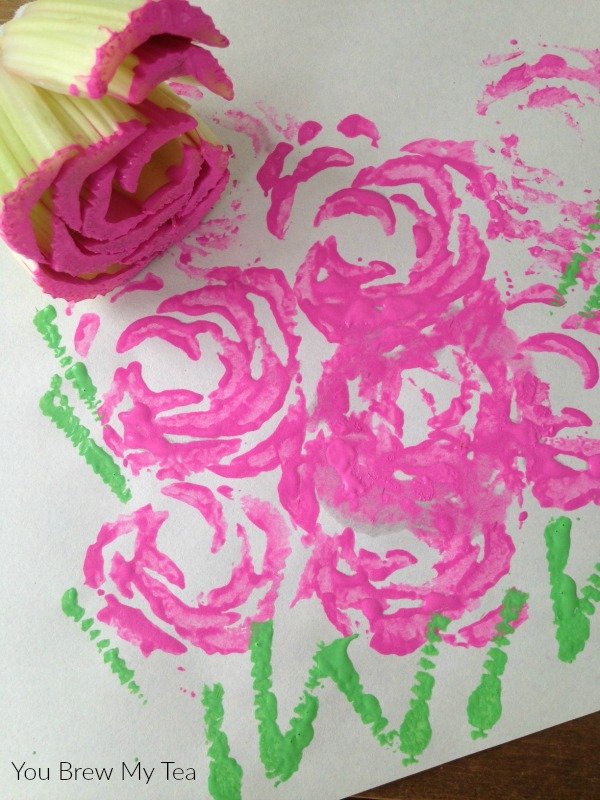 Who would have imagined you could make your own stamp with such a common item from your refrigerator?  I swear that Katie is brilliant.  She always has such fun ideas for crafts.  I wish I had her natural knack for making things like this happen!
This idea for how to make your own stamp is perfect for using not just as a craft for your kids, but for yourself.  I can totally imagine doing this with a bit more care on a heavier card stock then frame as a unique floral print to hang in your home. Wouldn't a few of these framed in silver with different colored roses look adorable in a baby girls room?
Make your own stamp using this tutorial for a simple and creative celery rose stamp.  Have fun with this in different colors and on different textured papers to create unique prints you can hang in your home, or create with the kids to give as gifts.  Grab some fun cardstock, unique colors, and maybe even some glitter to create your own gorgeous celery rose stamps!
Other Great DIY Ideas: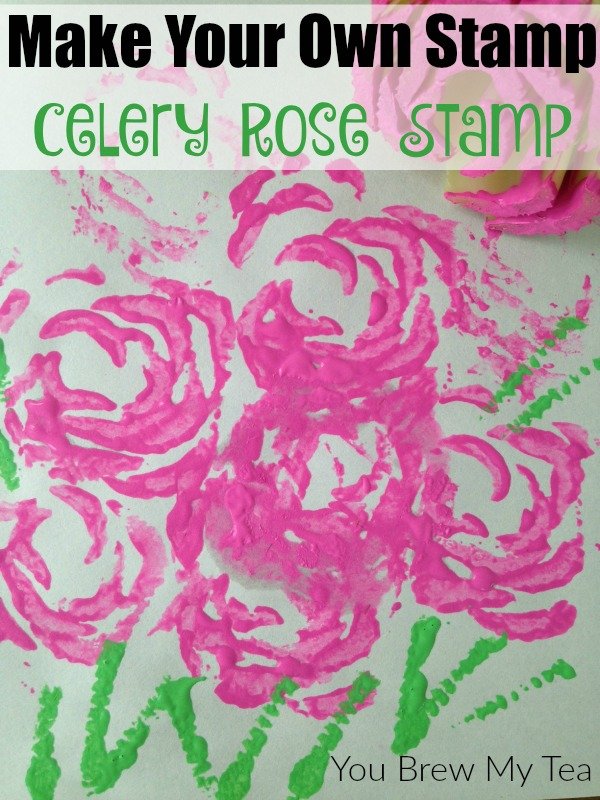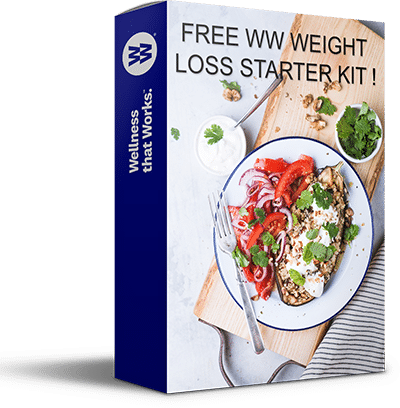 FREE WW WEIGHT LOSS STARTER KIT
+ exclusive tips, recipes & more to lose weight, increase confidence, and live a healthier and happier life !