There are an overwhelming amount of Math Activities for Preschoolers. It's amazing all of the ways you can help your preschooler learn math. Everything from using what you already have – to buying activities marketed specifically for teaching math. Here I will share with you some of my favorite activities and products that I have used with my own children.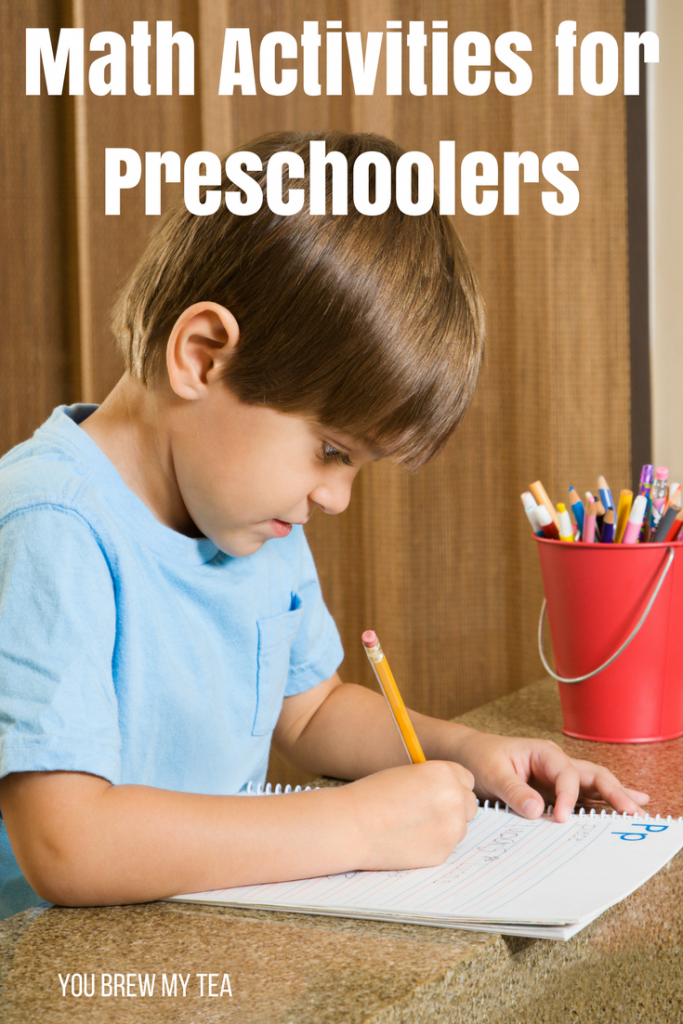 Math Activities for Preschoolers
This post contains affiliate links. I may earn a small commission on purchases made via these links. 
Even if you don't plan to homeschool your children, you can start with some natural playtime education ideas.  Working with them as they play, or on weekends when you have downtime with them is so important.  These activities for preschoolers are tons of fun and a great way to teach them!
Daily Activities
During your normal daily routine, there are plenty of opportunities for teaching your preschooler math. Everything from counting the number of food items on your preschooler's plate during meals to counting arms, legs, toes, eyes, fingers etc while they play.
During playtime count the building blocks or number of toys your preschooler is playing with. Count stop signs you stop at while driving. There really is a limitless number of things you can count during your daily routine. Just be creative.
Make Your Own
Using construction paper or colorful cardstock cut out number shapes. Stick them around the house or, if it is easier, you can stay in one room. Call out a number and have your preschooler find that number. Celebrate when they find the right number and if they find a different number praise and correct them by saying "I see you found number ____ great job. We were looking for number ___ can you try again?"
You can make note cards with numbers on them and use it as a homemade matching game. I also suggest decorating the cards with stickers. Making sure that each card has the same number of stickers as the number written on it. Spread the cards out in a big pile and let your preschooler match them.
Once your preschooler has conquered matching the cards turn it into two separate number decks. Take one deck and hide them around the room. Have your preschooler pick a card from the second deck and then go search for the matching card only bringing back matching cards to you.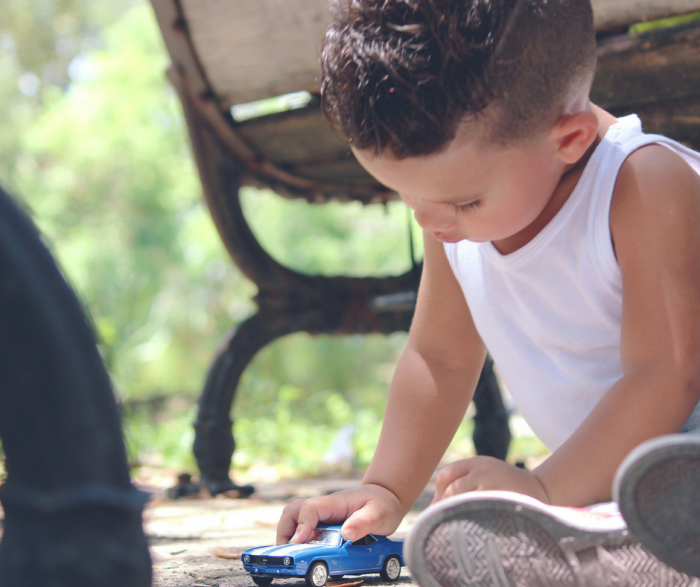 Printables
Online you can find printable coloring sheets or activity sheets to print off that have to do with numbers as well. If you use this as an option, you can sit with your child and talk about the number on the sheet and practice counting to that number.  We have our own set of Kindergarten Printables, but there are more you can find on sites like Worksheet Fun. 
Buy It
There are several items you can buy to help your preschooler with math. It is easy to feel overwhelmed when you are looking around but, there are only a few items that I would say are "necessary". I use necessary very loosely here and nothing is necessary to teach your preschooler math but, these items may help make it more fun and slightly easier.
My ultimate favorite item for preschoolers are these counting cookies . What preschooler doesn't love cookies?
These peg boards are perfect for when it comes to combining knowing the numbers and visualizing what that number looks like. A couple other great universal tools for counting are counting bears or, Mara's Counting Box.
Tips
First, figure out how and when your preschool learns best. Each child has a time frame during the day when they are at their best and are most likely to learn the best. Take that time frame to teach new concepts.
While some kids do learn better when being quizzed with flashcards, many kids are actually overwhelmed with this style of learning. Instead, I suggest keeping it light and fun. Take the small opportunities where they pop up during your daily routine and be sure to reinforce the concepts they have already picked up and slowly introduce new concepts (ie. they know how to count so then you would introduce what numbers look like).
There are several different ways to teach a child new concepts so, if they aren't grasping this new concept the way you are trying, ask around and try a new way.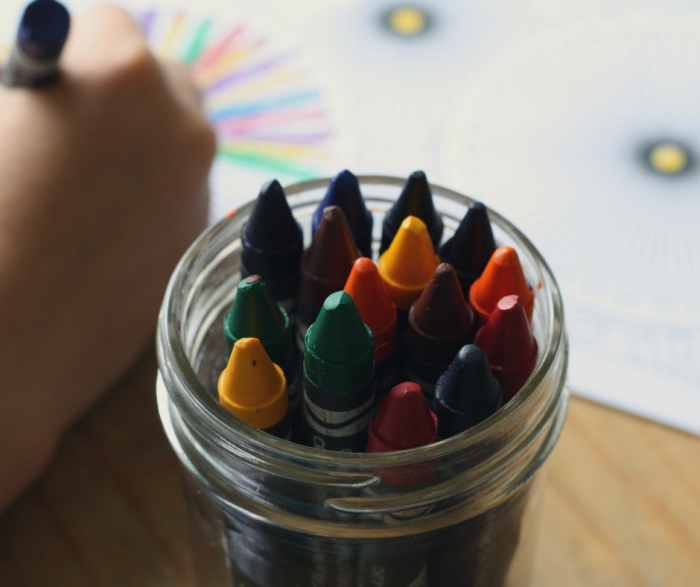 When I am investing in something on the pricier side like the counting bears or Mara's Counting Box, I like to make sure that the item is versatile and will grow with my child. Both of these items can be used for sorting, counting, color identification, grouping, adding, subtracting and several other ways as well.
The easiest way to get your preschool to learn anything is to be repetitive. When it feels like you have repeated yourself too many times, repeat it a bunch more times. Even if your preschooler doesn't seem like they are grasping the concept, give them time, they will get it. They learn best when they are playing so dive in and watch the "ah ha" moments appear.
More Homeschool Tips: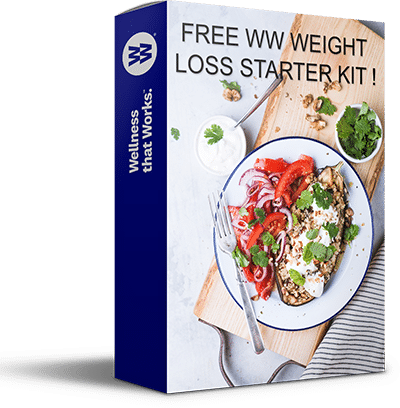 FREE WW WEIGHT LOSS STARTER KIT
+ exclusive tips, recipes & more to lose weight, increase confidence, and live a healthier and happier life !