How many of you have remembered to pay a bill and it's too late? It's not that you don't have the money, it's that you forget to actually pay it. Don't worry, there are ways to keep track of your bills.  I am sharing my favorite tips and methods below to help you fall into the trap of late fees simply because you forgot to pay that bill this month!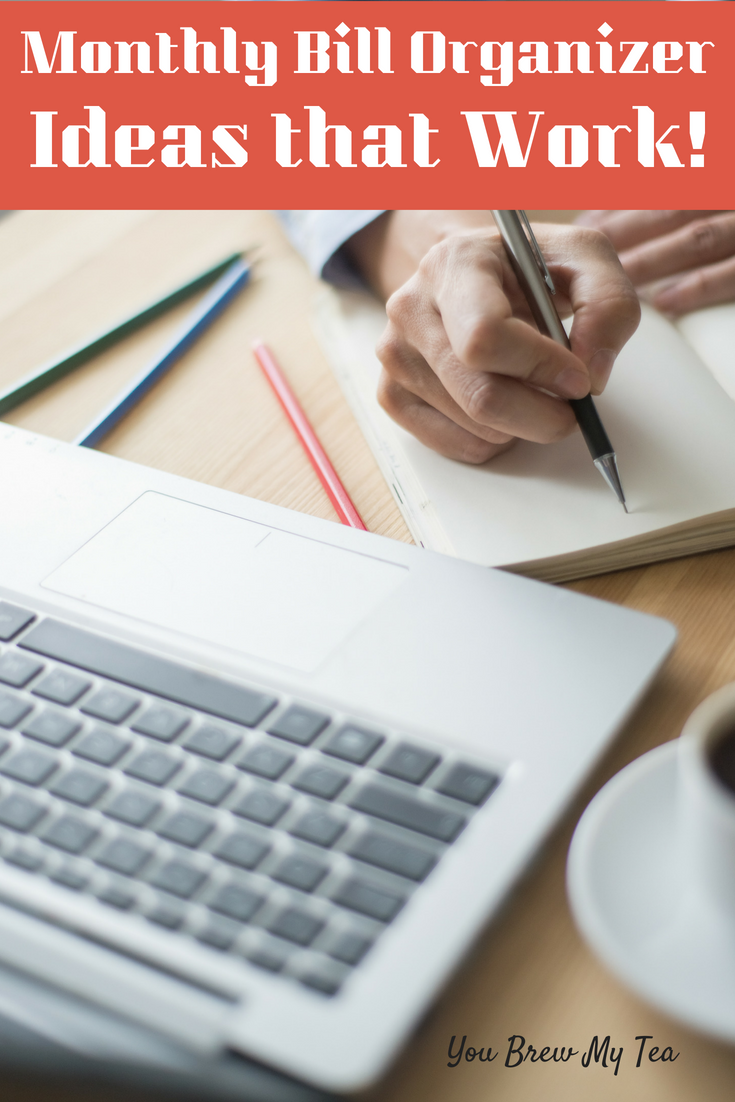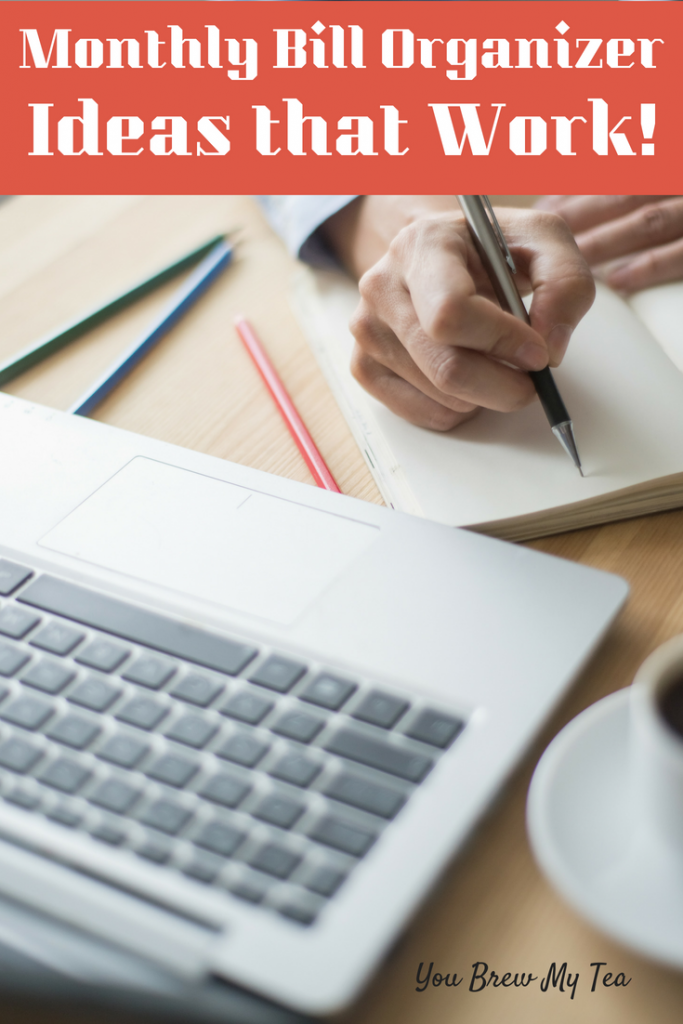 Monthly Bill Organizer Ideas That Work
This post contains affiliate links. I earn a small commission on purchases made via these links. 
Yes, we've all had moments where we didn't have enough funds to pay all of the bills on time.  Nothing, however, is as frustrating as when you have the money in the bank but just forget to send that payment on time.  We've pulled together a few times below to help make it easier to stay on track of your monthly bills.
Keep the paper copies 
Paper copies, if you can stay organized, are a lot easier to keep track of. When you get email copies of your bills, you're less likely to remember them. They get lost in your sea of emails. You can track your bills a lot easier by keeping the paper copies or at least printing the email when it arrives. 
Create a to-do box in your office or a corner of your bedroom that will be a place to put these paper bills.  A simple office basket works wonders for keeping things in order.  Then, make a set day each week to double check what is due the coming week and make sure it has been paid.
Sign up for alerts 
Some companies allow you to opt-in to alerts. By getting alerts on your phone, you may save yourself a ton of money down the road. Keeping track of your bills and when they are due is a huge deal. Signing up for alerts are sure to help you keep track of those bills.  Many companies send out reminders one week before the bill is actually due. 
This is actually one of my favorite monthly bill organizer options.  I find that having the alerts on my phone helps me stay on track much better than trying to remember without.
Download a reminder app
Want to know what will really help you keep track of your bills? Reminder apps that are free! Here are a few apps you may find are helpful for remembering.
I also love syncing my Google Calendar and using it on my phone for reminders and my to-do list.  This is free, convenient, and works on pretty much any system.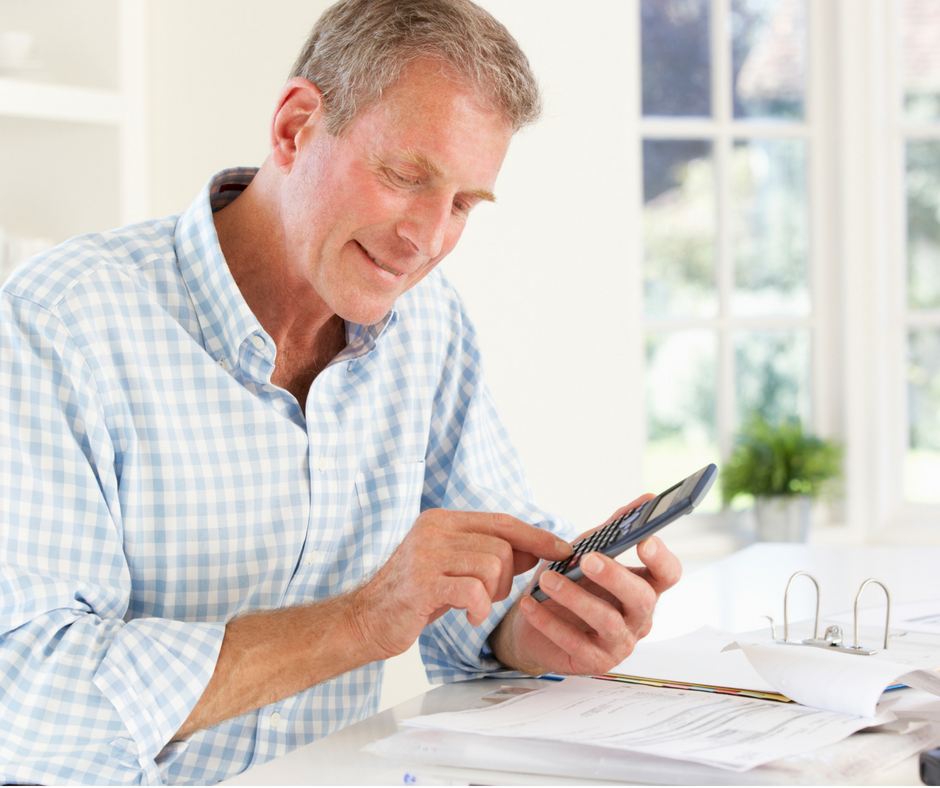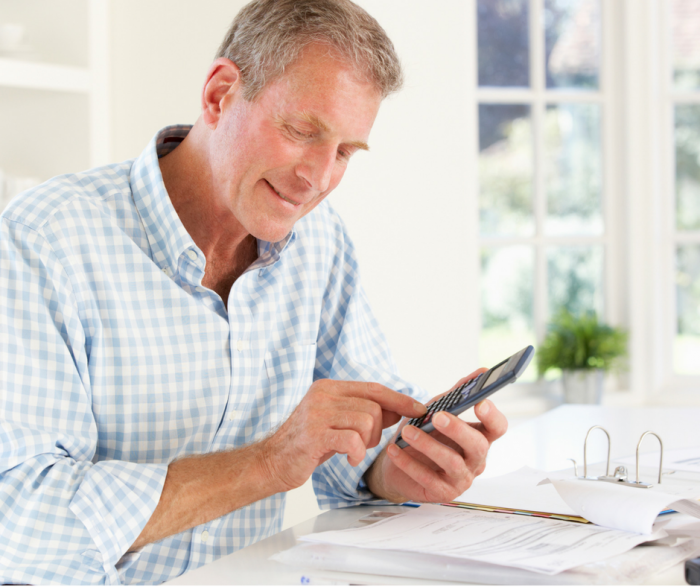 Write the due dates down in your paper calendar
This is SO hard because everything we do these days is digital. However, writing those due dates down in your paper calendar is a great way to keep track of your bills! Give it a try and see if it helps you with remembering your due dates and paying your bills.  
I love using a regular daily planner, magnetic dry erase calendar or a desk calendar since I am more likely to see and use these than a wall calendar.  However, you can use whatever paper method works best for you and your family.
Send yourself an email
What? Yes! Something I do when I need to keep track of my bills is to send myself an email. After I send the email, I put it in its own folder, so I will see it. When I see it, I'm going to remember to pay a bill or take care of something. This is one of my favorite ways to remind myself of a task or bill due.  This is especially handy for anyone who uses their email daily and will remember to check that folder. 
Make a list of all bills due this month
Do you even know what bills you have due this month? Make a list of all those bills. Once you make a list, you'll feel better knowing what's due or not due. If you think you're not a list person, give this method of tracking your bills a try, you may fall in love with it.
I have four kids and sometimes I make paying bills way more stressful than it needs to be. Use these tips to keep track of your bills and keep a bit of your sanity.  Do you have anything to add to our list of monthly bill organizer tips? 
More Frugal Living Tips: