This post has been sponsored by MONISTAT®. All thoughts and reviews are my own.
Cold weather has arrived, and you are probably struggling to stay healthy between kids bringing germs home from school. That is why these Must-Have Women's Health Care Supplies are a great addition to your medicine cabinet this year. Our sponsor, MONISTAT®, has asked us to share some of our favorite tips, and we knew we could talk candidly about women's health.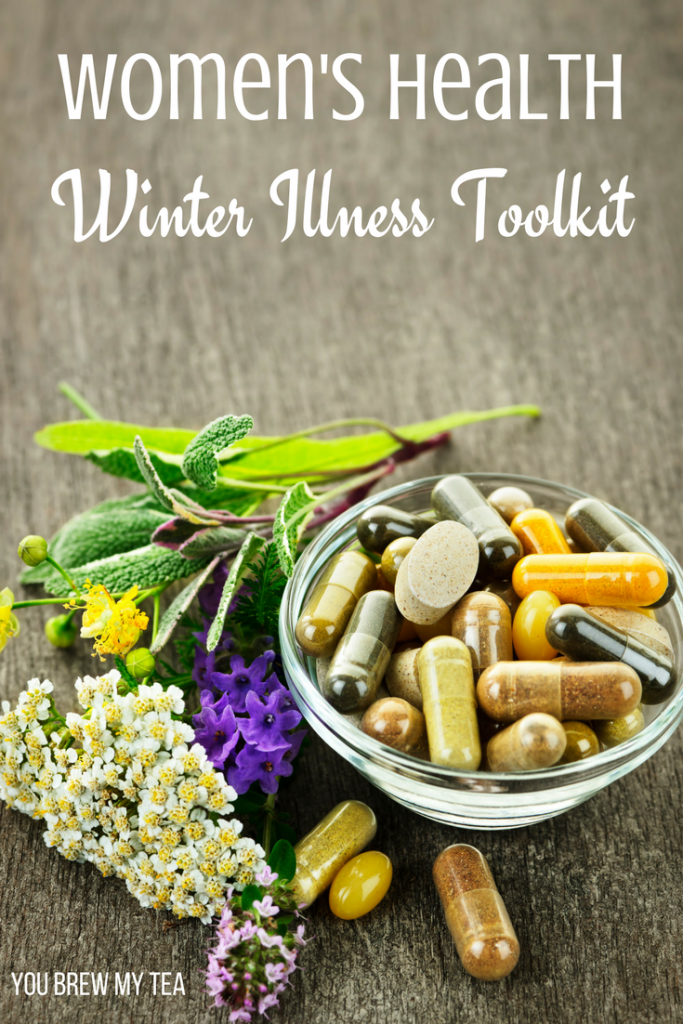 Must Have Women's Health Care Supplies
If you are a mother, you know how hard it is to stay healthy between kids illnesses. Even if you aren't a mother, women tend to be the last to take care of themselves in any relationship or situation. That results in feeling run down, getting sick far too easily, and of course, having dreaded and annoying symptoms. That's why I wanted to share some of my tips with you to make this easier to manage.
Keep supplements on hand
While the best solution is to always aim for a nutrient-dense diet and to eat all of the supplements and vitamins you need, we know that it can be tough. In the season of colds and flu, grab a bottle of quality vitamins to have on hand. A good women's multivitamin, and at the minimum, a bottle of Vitamin C is a must. These just boost what you may or may not be getting in your diet, and are perfect for helping you stay healthier.
Keep your medicine cabinet stocked
My Beau has a method that I love. As soon as we open a bottle or package of any medication, we buy another bottle or box of it. That way, we are never out of the products we need should someone get sick. We always have a backup bottle.
We keep all of these items on hand for that just in case time:
Fever and pain reducer (ibuprofen is our favorite, but we also keep acetaminophen)
Allergy Relief tablets
Antacid tablets and liquid
Anti-diarrheal
Electrolyte liquids (we keep the kids brand/type on hand)
Cold and Cough syrup
Decongestant tablets or syrup
Essential oils (we keep peppermint, ginger, tea tree oil, thieves, lavender, and eucalyptus on hand at all times)
Cough drops or lozenges

Overstock on personal care items
We as women have our own set of personal care needs that men never have to worry about. There is absolutely nothing as frustrating as being sick and without what you need on hand. Nobody wants to be stuck in bed with a fever and start their period with nothing on hand. Since I had my hysterectomy, some of these items aren't needed, but I do always keep a few on hand, just in case. I may not need them, but someone else might.
You may also remember how things like antibiotics can cause yeast infections. Yeast is such a frustration, and it can turn up in the most unlikely of places (thrush in your mouth, or under your breasts from being heavier or sweating a lot). So, we have to add our sponsor product to this list as well.  MONISTAT® products come in a variety of options.  There are different dosages of products for yeast infections including 1 day, 3 day, or 7-day treatment options.  You can choose from the classic cream or suppositories, or the Ovule® for more comfort.
Items to have on hand in the personal care drawer:
Yeast infection treatment MONISTAT® in various forms for different needs.
Pads, tampons, panty liners
Depends undergarments because when you have had kids and start coughing, you may just pee yourself
Feminine Wipes. These are great for having on hand to freshen up "down there" when your period is just messier than normal.
Baby wipes for any bathroom visit
Powder or cream for chafing under your breasts or between thighs
Heating pad or another device for helping with cramps or other pain
Note: It is important to remember to always read and keep the MONISTAT® cartons for complete warnings and dosing information on how to use as directed.  This brand has been the #1 doctor recommended over the counter brand with a long-term record of success in the treatment of vaginal yeast infections for over 40 years.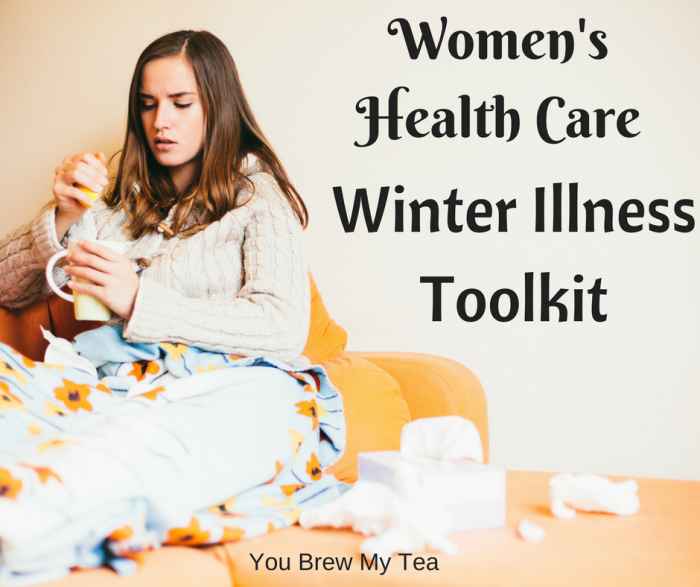 Comfort foods for when you are sick
We all know or have heard about having chicken soup on hand, but when you are the one that is sick, what do you do? While I don't eat animal products anymore, I do always have vegetable broth and noodles on hand. I can easily heat them up in the microwave, or even instruct my son to do so for me. There are just some things that help make being sick easier to manage.
Soup or broth
Ramen noodles or fast cook pasta to go with broth (don't use the sodium-laden seasonings)
Popsicles or ice pops
Apple juice or orange juice (keep a can of frozen concentrate in the freezer at all times)'
Ginger tea or ginger root to make ginger tea
Instant potatoes for easy mashed potatoes
Chocolate (because it just helps)
Women do have different needs than men, and we don't need to hide that fact. Just because we have varied needs, does not make us weaker. It makes us who we are. So, as you plan for the upcoming cold and flu season, make sure you keep things on hand for you, and not just the rest of the family. Take the time to stock your personal care drawer, or tuck away a few must-haves for later needs. You are worth it.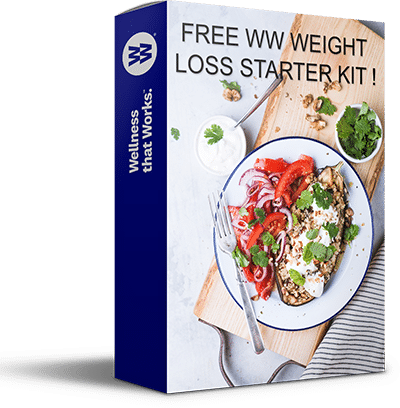 FREE WW WEIGHT LOSS STARTER KIT
+ exclusive tips, recipes & more to lose weight, increase confidence, and live a healthier and happier life !