Dealing with high blood pressure is anything but fun. Although you might try heading to the doctor to see what's up with your high blood pressure, you might also want to consider a few natural high blood pressure remedies. Check out some of the remedies below that we have found useful as we have worked on making sure our blood pressure was in a normal range.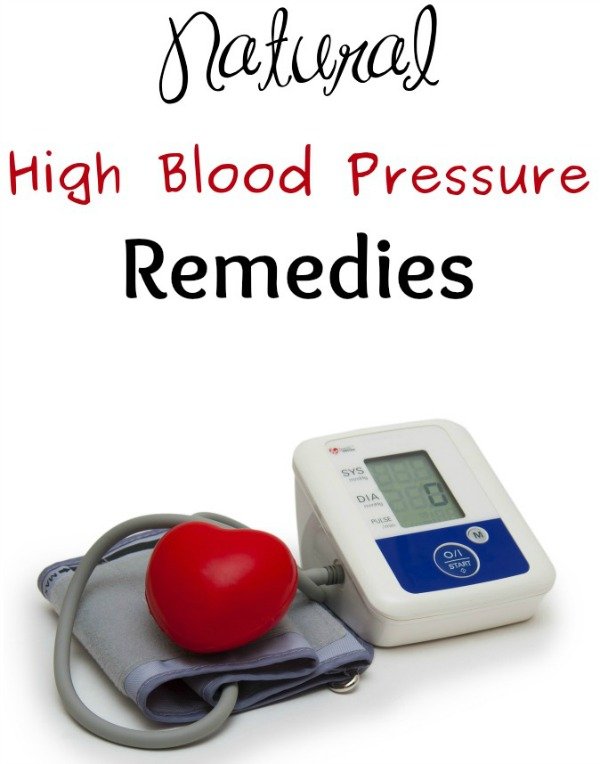 Natural High Blood Pressure Remedies
Know the symptoms of high blood pressure
Before you can treat your high blood pressure, you need to make sure that is in fact what it is. Symptoms of high blood pressure may include:
Headaches
Anxiety
Heart palpitations
Dizziness
Swelling of ankles and feet
Veggie & Fruit Diet
When it comes to helping blood pressure go away, you may consider eating more fruits and veggies. The vitamins and minerals help your body get back to normal. Experts say that fruits and vegetable juices, in moderation, are also okay to help you achieve this goal.  Avoiding highly processed foods is a fast way to lower your blood pressure. Natural foods like fresh vegetables and fruit aren't full of the sodium and other items that can elevate your blood pressure.
Eat More Protein
Believe it or not, but your body needs protein to survive and stay healthy. Eating more protein is also a natural way to help your body get back down to normal blood pressure levels. Eating more protein is also a small part of what some may call this the "DASH" diet.
Lower Your Salt Intake
Although this is one of the most popular remedies for lowering your blood pressure, it does make a lot of sense. Also, limit your alcoholic intake and stop smoking to help your blood pressure go down even more. You can find sodium free foods or at least foods with reduced sodium at your local stores. It's all about reading and paying attention to the sodium levels that are already in your foods.  Eat more fresh of frozen vegetables and avoid canned goods as often as possible.  Make meals from scratch to avoid the excess sodium and other unnatural preservatives.
Monitor Your Blood Pressure
It's hard to naturally reduce your blood pressure if you're not keeping track of the numbers. You can invest in a blood pressure cuff, borrow one, or utilize the one at your local pharmacy. Keep a log of your blood pressure, so you know if your efforts are helping to reduce your overall BP numbers.
Lose Weight
This is one of the most commonly recommended ways to lower your blood pressure.  While your weight is not always a factor in high blood pressure, it is often the cause.  As your body has to work harder to keep going when it carries more weight, it can often increase your blood pressure when you are heavier.  Talk to your doctor about a healthy diet and exercise regimen that will help you control your blood pressure easily.
These natural high blood pressure remedies are a great start to bettering your health.  Make sure, however, to always keep in touch with your doctor and follow their recommendations.  Sometimes diet and exercise just aren't enough to keep your blood pressure in check.  While you hate to take any prescription medications, don't hesitate to follow doctors orders.  High blood pressure is not something to play with.  Take it seriously and take medication as needed while continuing to make lifestyle and dietary changes to improve your overall health.