Our good friend Katie Femia has shared another great New Year's Eve craft for us today!  These are so simple to assemble, and so fun!  Perfect for your last minute party with friends and family! Check out her tutorial below!
Are you expecting family and friends this New Year's Eve? If so, serve them tasty treats in these New Year's Eve treat holders. You can make your own treat holders in just minutes, and using items you may already have on hand. Take a peek below at how you can craft your own. Hurry…New Year's Eve is almost upon us.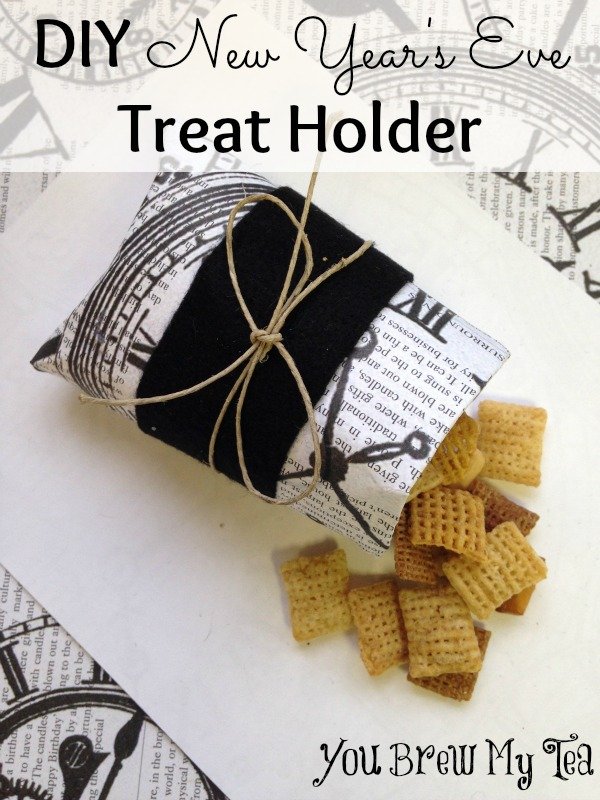 DIY NEW YEAR'S EVE TREAT HOLDER
Supplies needed:
Clock themed scrapbook paper (Michael's Craft Store)
Black or silver ribbon or felt
Cardboard tube
Twine
Craft glue
Scissors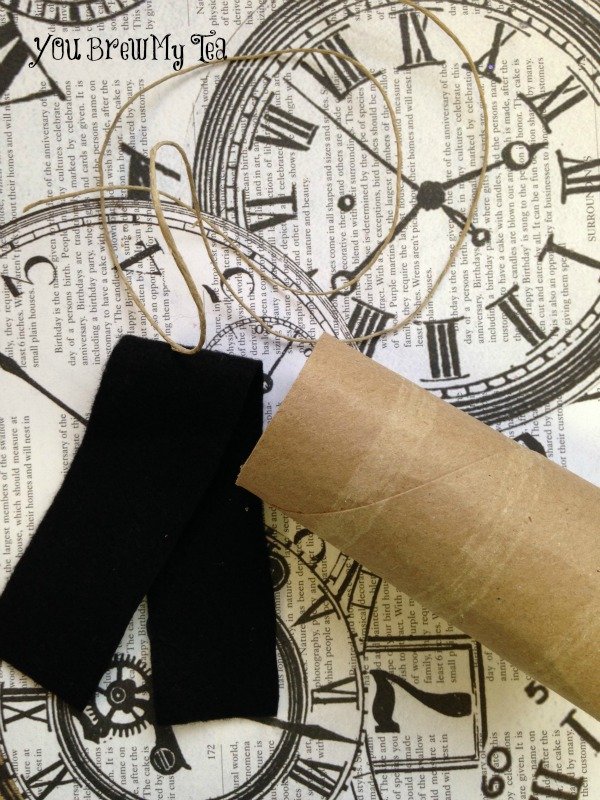 Directions:
1. Begin by cutting the scrapbook paper into a thick strip. Wrap it around the tube and secure it with glue.
2. Fold in the ends of your tube. Simply press one side down with your thumb and secure the other side down over it with glue. This will close up the end of your tube.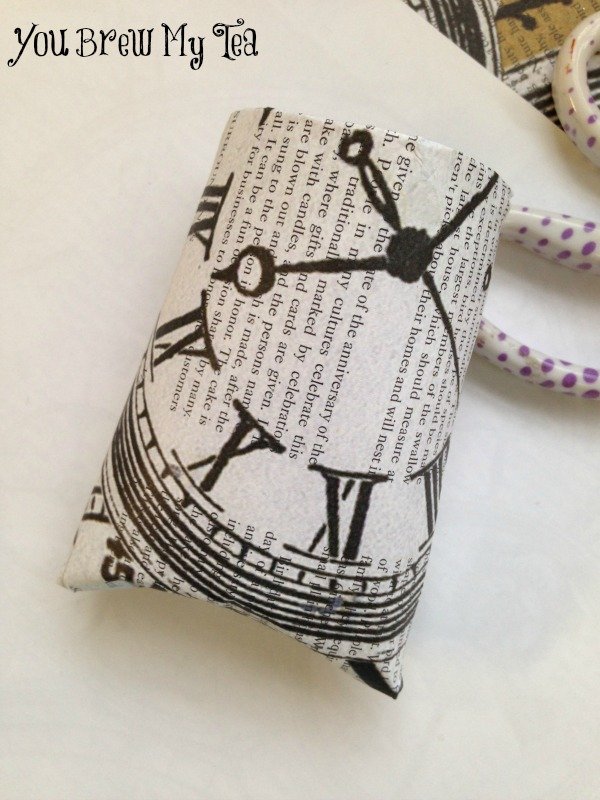 3. Wrap a thick strip of black or silver ribbon or felt around the tube. Secure with glue.
4. Finish by wrapping a length of twine around the tube and tying it in a bow.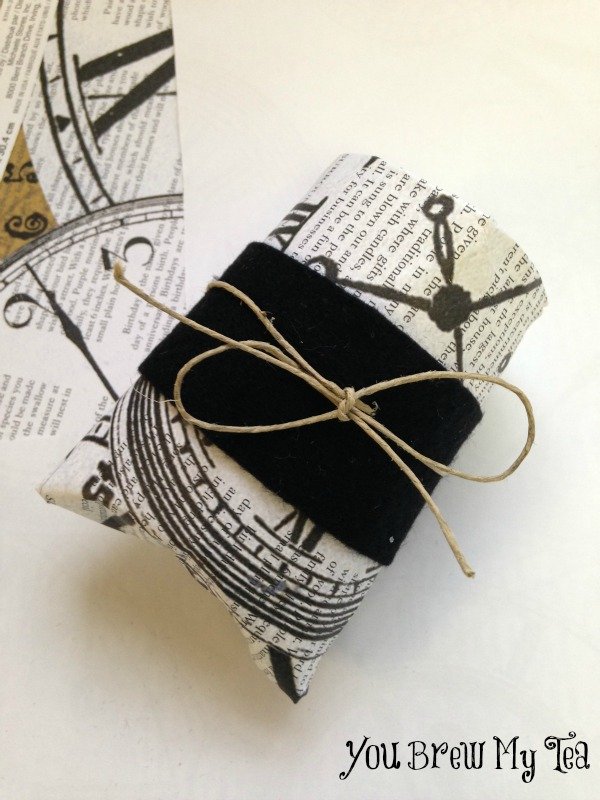 To use your New Year's Eve treat holder, simply pour dried treats such as snack mix or candy inside. They are great for guests to walk around with and snack from while chatting.  Set up your party and snack table with these already loaded with goodies.  Then simply add more party mix, candy or nuts in a fun dish on the table along with a scoop for guests to refill as needed.
Gather your supplies and give these New Year's Eve treat holders a try. They are the perfect addition to your holiday party!
Check out our other New Year's Eve crafts!
DIY New Year's Eve Bunting Banner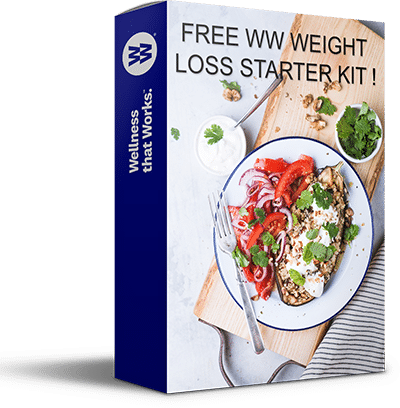 FREE WW WEIGHT LOSS STARTER KIT
+ exclusive tips, recipes & more to lose weight, increase confidence, and live a healthier and happier life !