I've never made New Year's Resolutions but I have always loved the idea of setting goals for the new year. This year, I wanted to share some great New Year's Resolutions for Kids that are great goals you can work with your children to achieve this year. Much like myself, you can easily call these goals if you prefer, but they are a great idea for your kids no matter what you call them.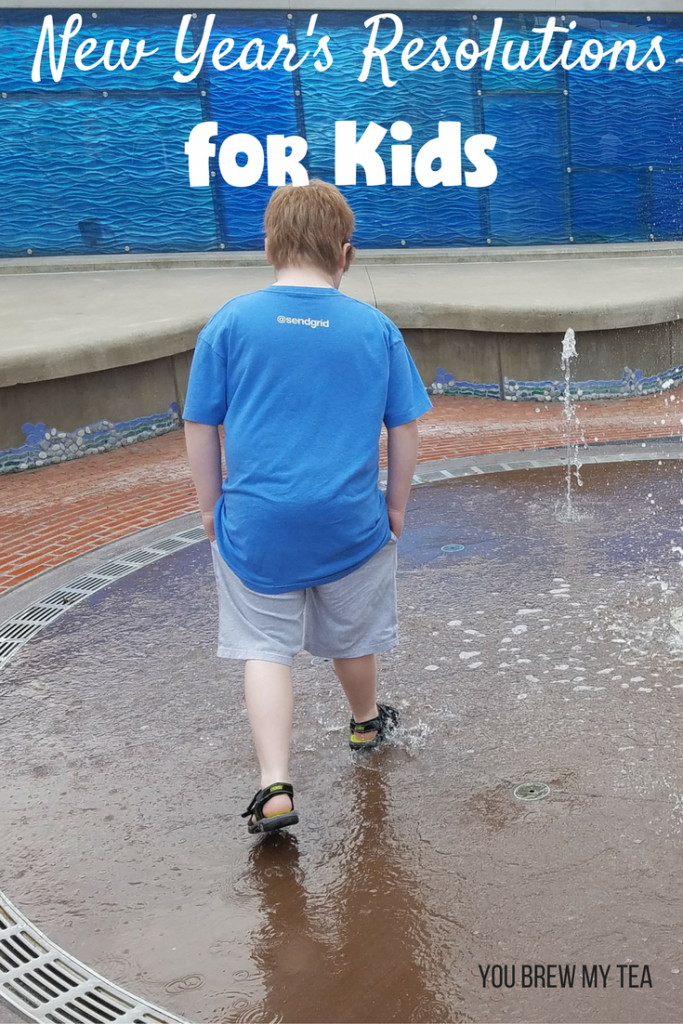 New Year's Resolutions for Kids
This post contains affiliate links. I earn a small commission on purchases made via these links. 
Do their chores without complaining
This is a great resolution since it also helps you. One of the hardest things we deal with at home with the Wee Child is getting him to just do the chores without grumbling. I believe it is the age he is at, but it's also not excusable. We teach responsibility and want positivity not negativity from him. So, we work hard to get him to do what he is asked immediately without grumbling. This is an excellent goal for your kids this year.
You can print our Kids Chore Chart and offer a prize or reward for doing all of their chores each day without being told!
Try a new vegetable every week
While the Wee Child isn't a terribly picky eater, he doesn't like a lot of vegetables. That means we occasionally have a war of wills at dinnertime. He eats many things like peas, bell peppers, carrots, cucumbers, celery, and the starchy things like corn and potatoes. However, he is pretty avidly against cauliflower and broccoli. So, we mix in something new on a regular basis.  Another great way to get more veggies into their diet is by using something like spaghetti squash or making homemade zucchini noodles to use in place of pasta with their favorite sauces.
Spend more time with their grandparents
Our son lives hundreds of miles away from his grandparents, but this year, I really want to focus on making time for him to go visit. We already have a tentative trip for a visit to my parents and his sister on the books, and we have been in talks about having my mother in law come visit over the summer. Regardless, we want to make contact with his grandparents a major priority this year. Phone calls, videos, and time in person are all a must.
Volunteer in your community
Last year we began helping out at a local animal shelter. This year I plan to take him with me to help at the local homeless shelter. There are tons of different places in our local community that he can safely volunteer. I love working alongside him and watching him learn about compassion and responsibility. I believe that this is one of the most important things I can do as a parent.
Learn about being responsible with money
If you are a parent who gives an allowance to your children, then it's time for them to start learning how to be responsible for their money. This includes creating a savings account, setting aside money for their own needs, and understanding the value of money. Depending on their age, they may also need to be a part of your household budget meetings. This will be a great time to show them finances in action and help them learn how to manage the day to day tasks every adult is faced with in regards to their finances.  I have also heard excellent things about using the Financial Peace Junior Kit from Dave Ramsey to help children learn about proper financial management.
These New Year's resolutions are not about losing weight or paying off debt. They are reasonable things every child should have as part of their life. The older our son gets, the more I realize how hard parenting can be at times. Things like this just help me stay focused and lead him better in daily life.
More Parenting Tips: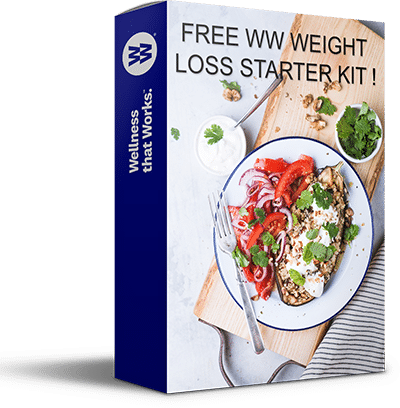 FREE WW WEIGHT LOSS STARTER KIT
+ exclusive tips, recipes & more to lose weight, increase confidence, and live a healthier and happier life !