Awe man! No one wants to hear what not to eat while breastfeeding. However, those little baby tummies can't always handle what we eat, which is why it's important to avoid certain foods. Keep in mind that some of these foods are on a case by case basis. So while you're okay eating them while nursing, someone else might not be.  Watch your baby for signs of reflux, excessive spit up, turning away from the breast after starting to nurse, unusual bowel movements or what appears to be stomach upset or excessive gas. These signs can tell you that something you are eating isn't agreeing with their sensitive tummies.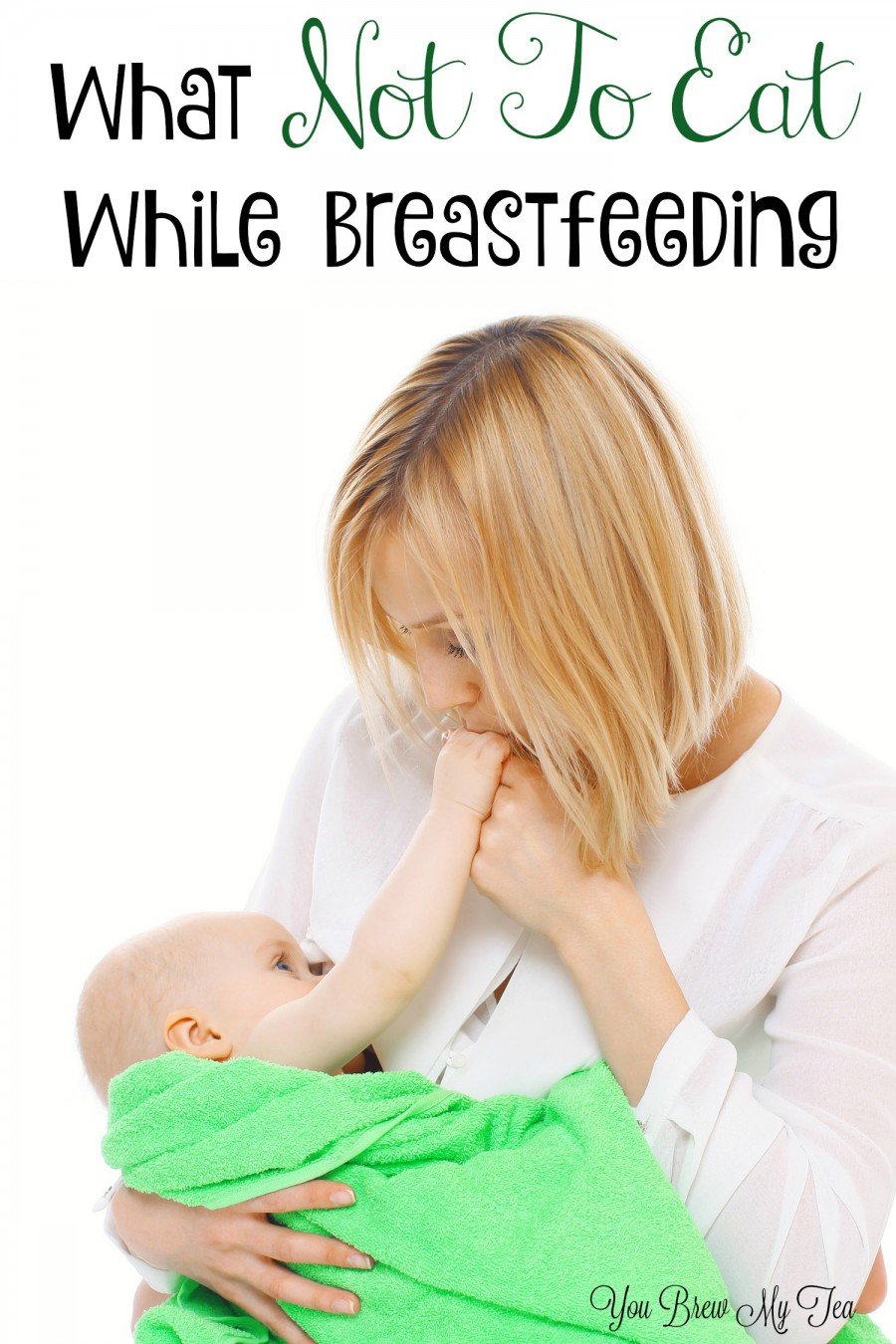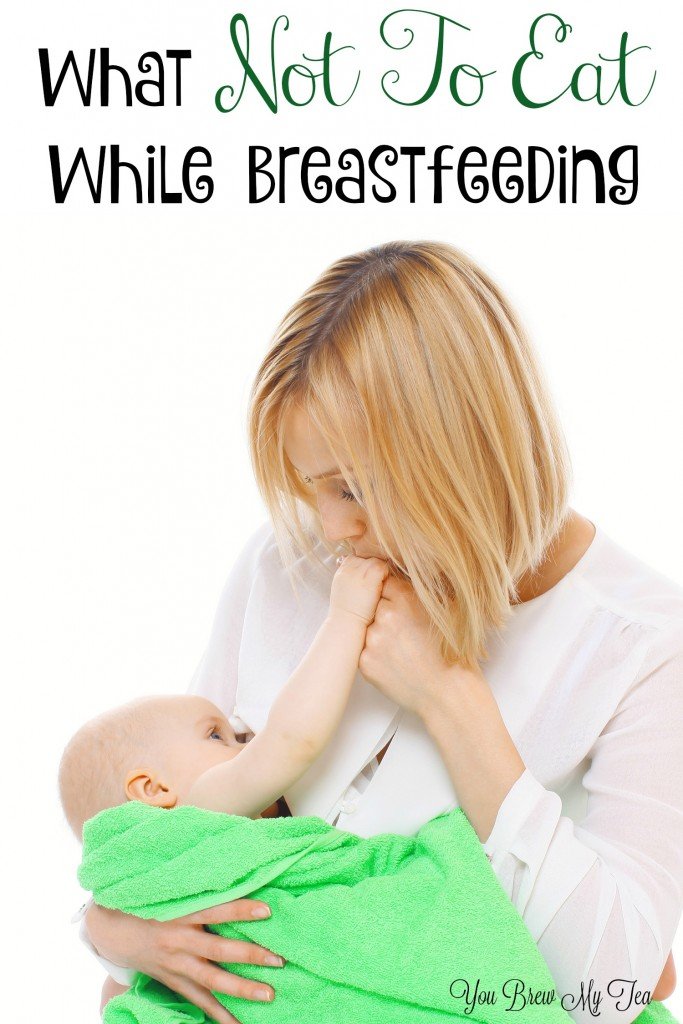 What Not To Eat While Breastfeeding
This post may contain affiliate links. 
Dairy Can be Difficult
When it comes to dairy, a lot of mamas can't handle it, or rather their babies can't handle it. If a mom finds her baby is really fussy while nursing, usually dairy is the culprit. Removing this from your diet while breastfeeding can be a true lifesaver.  It can be tough, but it is worth it to have a happy and healthy baby.  Don't forget that dairy includes milk, cheese, cream cheese, sour cream, yogurt and ice cream.  Great substitutes are coconut milk, almond milk, and cashew milk.
Avoid anything Spicy
The spiciness of your food is always hit or miss when it comes to breastfeeding. Some spicy foods can mess with breastmilk and give your baby an upset stomach. Typically, some spicy foods are okay, as long as they are done in moderation.  Avoid the hot peppers, chili powder and other similarly typical "spicy" foods.  Use in moderation and test to see if your child is noticeably affected by it or not.
Too Much Fish
Now, fish is on the approved list of food to eat while pregnant, but it isn't something you want to overdo. There's said to be a lot of mercury in fish, so you'll want to be careful with how much is consumed.  This applies both during pregnancy and after when you are breastfeeding.  Limit to one portion per week and you are likely to be just fine.  If you are still concerned, check with a local dietician or nutrition therapist to find out alternatives or the best fish for your diet.
Limit the Caffeine
This isn't true for all babies, but caffeine has a way of keeping them awake way past their bedtimes. Most doctors would recommend that you keep your caffeine beverages limited to two a day. If you drink one too many caffeinated beverages, your little one is sure to let you know.
Avoid the Alcohol
This comes with mixed opinions, but at the end of the day avoiding alcohol while you are nursing is just a smart move.  Even if you only have one or two glasses of wine, it can reduce your milk supply.  While studies and information at Kelly Mom show that it isn't harmful to the baby if you aren't nursing within 2-3 hours of alcohol consumption, it's just not something we can recommend while trying to maintain your supply.  It's a safe bet to avoid the alcohol as much as possible while breastfeeding.
This isn't a list of items that are off limit for all nursing moms, so keep that in mind. However, if you have a fussy baby, it's wise to start removing these food and drink items from your list. Breastfeeding does have its freedoms, but not always in the diet department.
What food do you have to avoid while nursing your little one?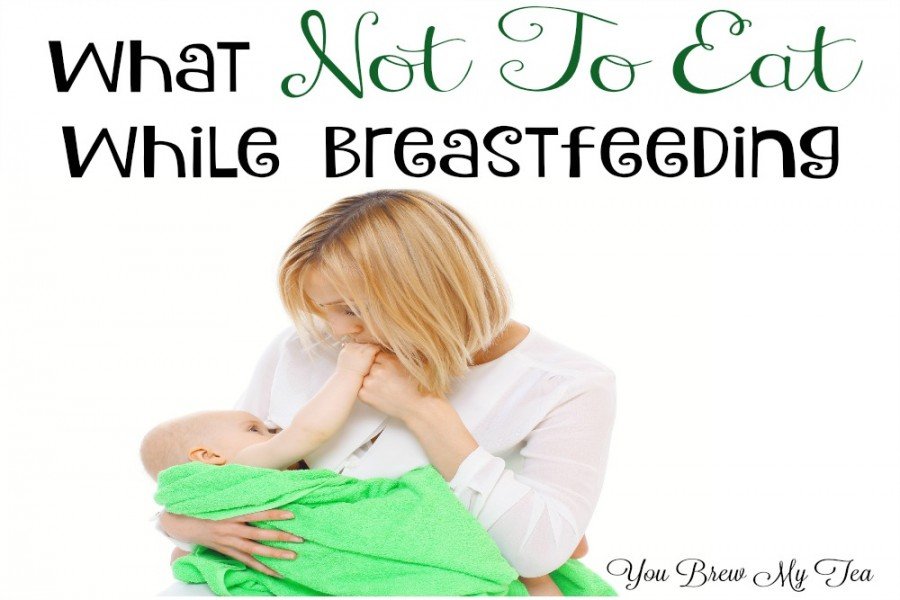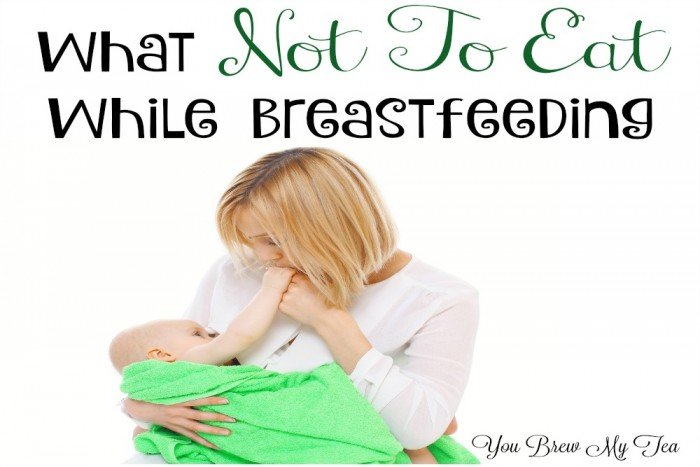 Want more breastfeeding and parenting tips?  Check out some of these other great articles!
Tips For Breastfeeding In Public Modestly
Comforting Scriptures For New Moms
Stress Management Activities For New Moms
Me Time Ideas For Stay At Home Momes