What's better than tuna casserole? How about tuna casserole with blue cheese, fresh off of the cob sweet corn, Shiitake mushrooms and zucchini? Nothing like shaking things up, right? This is definitely not your mama's tuna noodle casserole, but a wonderful upscale hearty version that is full of incredible flavors for the foodie in you.  This recipe was prepared by my good friends from over at
A Worthey Read
and they were nice enough to let me host it here on our site to share with you.  Check out D & Tat's great food, travel adventures and more on their site!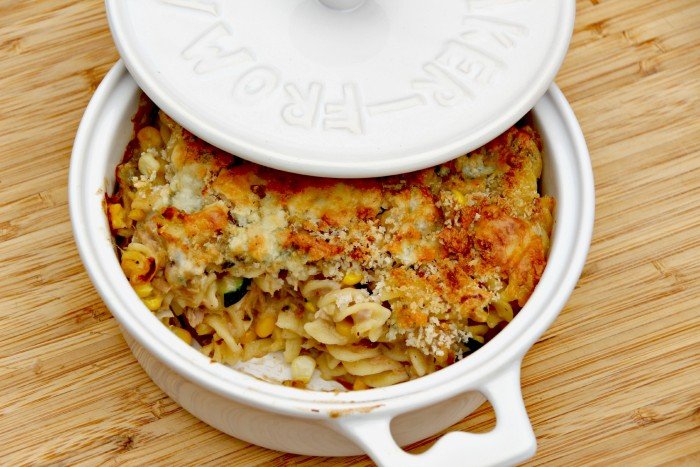 Tuna Noodle Casserole
My Beau loves tuna noodle casserole, and since it isn't something I enjoy I confess I don't make it very often. When I heard about this great take on it, I was pretty sure it would be something he would love.
He also loves mushrooms and blue cheese – a couple of other things that aren't on my list of faves.  So, not only was this a recipe I wanted to share here with you – I knew it would be one I would eventually make at home.
I love how he used shiitake and zucchini to really bump up the hearty veggie flavor in this.  If your kids are picky about veggies, this is definitely a direction to go to get them to eat the without fussing.  Blue cheese was definitely an addition I never would have considered, but according to those who tested it – it works beautifully!  It sure looks delicious!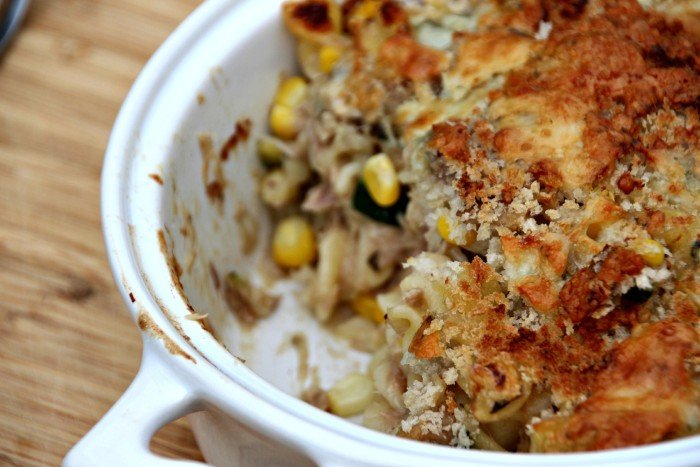 Not Your Mama's Tuna Noodle Casserole
Ingredients
1 Box of Fusilli pasta
1 Package of Campbell's Creamy Garlic Sauce
½ Cup of Sweet Corn
½ Cup of Shiitake Mushrooms, chopped
½ Cup of Onions, diced
⅓ Cup of Zucchini, chopped
¼ Cup of Blue Cheese Crumbles
¼ Cup of Panko Bread Crumbs
2 Cans of Tuna, drained
Kosher Salt, to taste
Cracked Black Pepper, to taste
Instructions
Fill a medium stock pot with water and set on high heat.
When water is already boiling empty pasta into pot, add a pinch of salt and a tablespoon of olive oil. Stir. Follow directions on box.
After pasta is finished pour off water and rinse with cold water to suspend the cooking process. Set aside.
In a non-stick skillet add a tablespoon of unsalted butter or olive oil and sauté vegetables individually.
Add veggies to cooked pasta.
Add drained tuna and package of Campbell's Creamy Garlic Sauce, add Kosher salt and cracked black pepper to taste, stir.
Spoon mixture into casserole and top with Blue Cheese Crumbles and Panko bread crumbs.
Place in a pre-heated 350 degree over and bake for 30 minutes.
Remove from oven let cool and serve.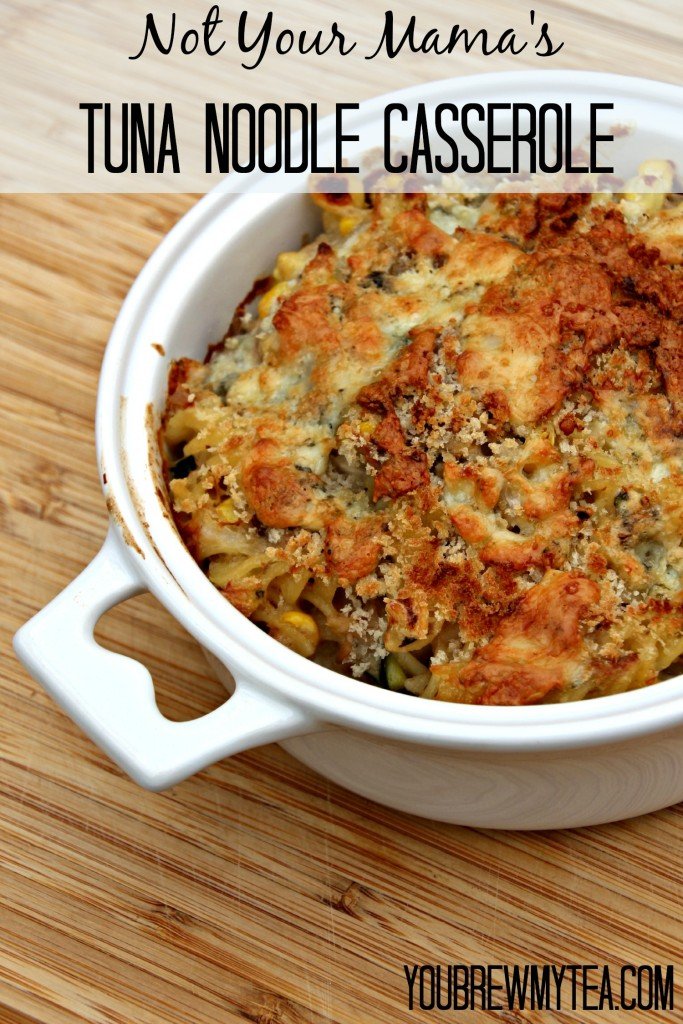 This is a simple, yet wonderful family friendly casserole that everyone will love eating.  Choose a few different sides like salads or fresh grilled asparagus, or serve alone since it already has a great amount of vegetables in it.  This tuna noodle casserole is one classic dish that is now upscale enough to be a great choice for a special dinner party with friends and family.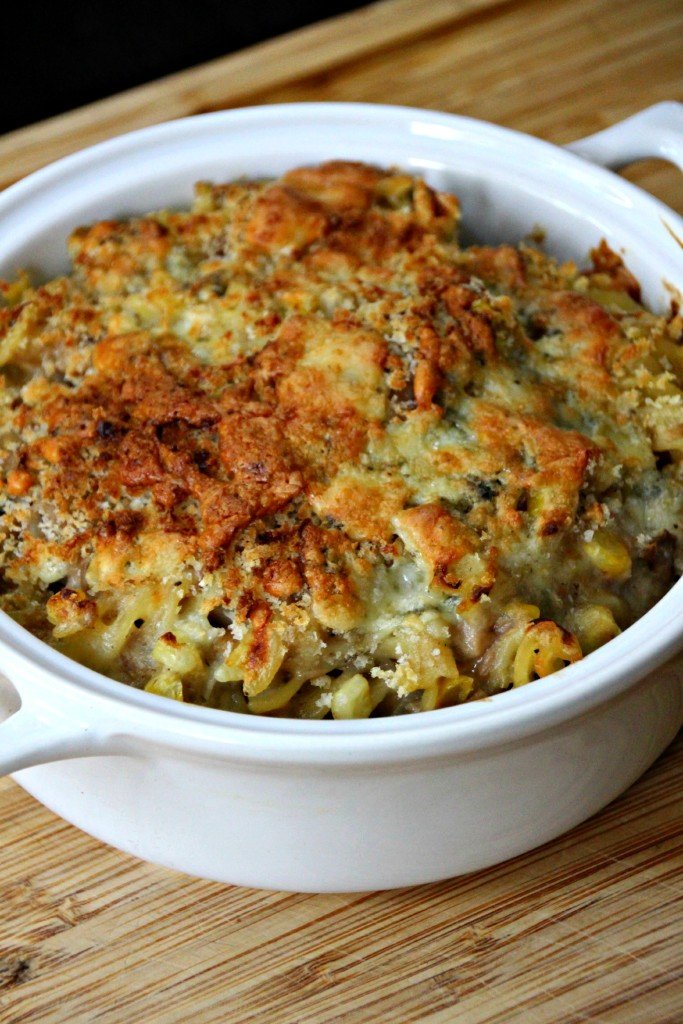 Check out some of our other favorite family friendly recipes!
Hearty Homemade Spaghetti Sauce
Weight Watchers Sesame Chicken
Easy Beef Vegetable Noodle Soup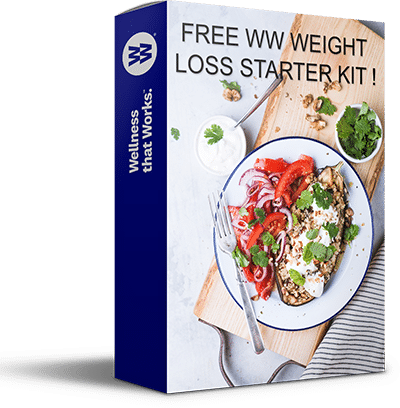 FREE WW WEIGHT LOSS STARTER KIT
+ exclusive tips, recipes & more to lose weight, increase confidence, and live a healthier and happier life !