When I use to coupon, I noticed that my pantry was much more organized than it is now.  That was because I had to make room all the time for my large stockpile.  Since I changed the way I shop, I found I needed these tips on Organizing Your Pantry.  While I don't have a ton of stock in my pantry, I do believe in keeping some extra on hand.  Things like dry beans, rice, dried fruits and flours or pastas are always staples.  We keep granola, oatmeal, granola bars, and a few other organic snacks on hand too. These tips help me keep my stock organized, and rotated as needed.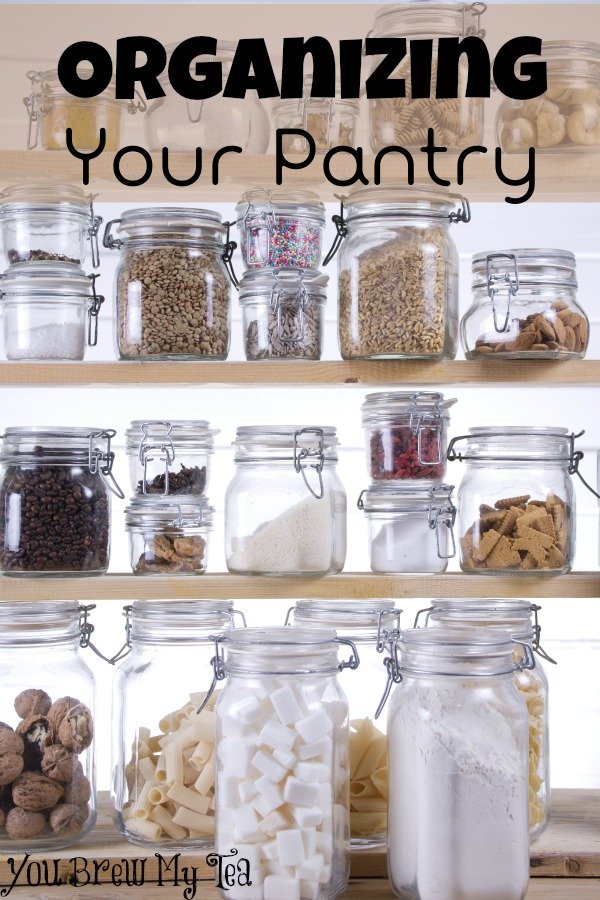 ORGANIZING YOUR PANTRY
Invest In Shelving: If you plan to keep much in your pantry, you will definitely need proper shelving.  Not only do I recommend having typical pantry shelves, if you have many canned goods you will want to grab a shelf can rack to help keep them from toppling over.  These are also great for keeping stock rotated regularly so nothing expires before it is used.
Rotate Stock Regularly: When new items come in, make sure to always rotate old items to the front of the shelf. If you see something nearing an end date make sure that item is added to your menu plan or donated accordingly.
Keep Charts Or Spreadsheets: Make a master list of what you have in stock and update routinely. This makes it easy to grab a list and check rather than digging through your stockpile. You can even go so far as to label shelves so when you refer to your chart it is easier to find the item you want in a hurry.  If you don't have an office program on your computer, choose something like Google Drive or the free Libre Office to use for a free spreadsheet.
Don't Buy Products That Expire Soon: Unless you are able to use it well in advance of the expiration date, don't store items soon to expire. Some food products will go on clearance and have great coupons making them free right before they expire. Getting 150 boxes of cake mix that is set to expire in 2 weeks isn't very smart unless you plan to have a giant birthday party and hand them out as party favors.
Store Products Safely: Don't store in extreme heat or cold. Also keep in mind that rodents, insects and pests are often drawn to excess food storage, and or sitting water. Be mindful that any dry goods you have in stock are stored in a safe place or airtight container to prevent pests from becoming an issue.
Organizing your pantry is important to give you the overall benefit of the deals you have picked up. Don't over think this. Simply put into practice methods that work well for you and your family to stay on top of what you have. Rethink what you are picking up and buying if you find you have an over abundance of one item and not enough of another. Stockpiles are great for teaching you what you use the most of, as well as helping you ultimately save money for your family.