This Patriotic 4th Of July Wreath is a perfect simple idea to decorate your home for Independence Day!  What is more fun than creating your own holiday decorations? Creating them frugally and simply of course! This Patriotic 4th of July Wreath cost about $6.00 to make and took less than 20 minutes to put together.  If you need something cute and easy to welcome guests and show your patriotic side this summer make a quick trip to Dollar Tree and grab some red, white, and blue handkerchiefs to make your own.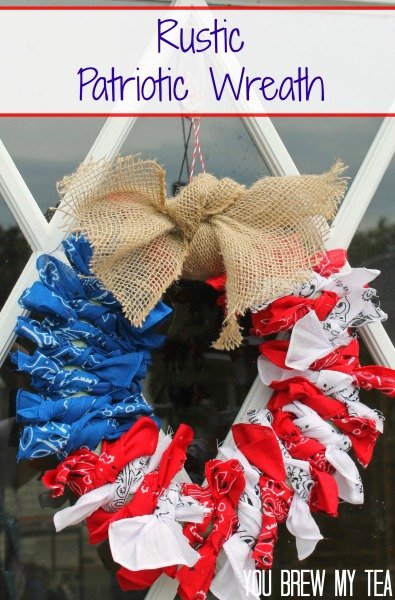 Supplies Needed:
wreath form- Dollar Tree
2 red handkerchiefs
2 white handkerchiefs
1 blue handkerchiefs
strip of burlap for bow/hanger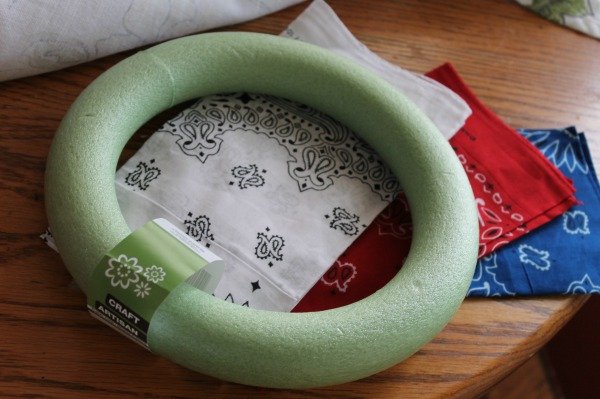 Directions:
Begin but cutting all your handkerchiefs into strips, I cut mine in half, in half again and then each rectangle into thirds. If you use a larger wreath base you may need to cut your strips longer and perhaps buy 1 extra of each color.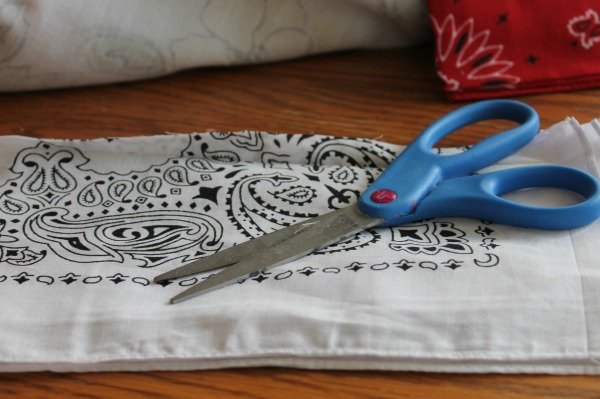 Wrap strips around and tie off, alternating red and white.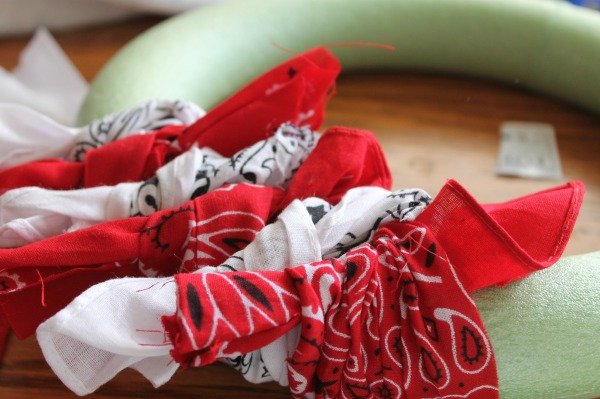 On the upper left side place all your blue strips.
Now you will want to straighten and spread out each one to cover wreath well.
Tie a wide strip of burlap into a bow and wrap around the top of your wreath. You can add another one for the hanger or use a thinner piece of ribbon or twine to hang from.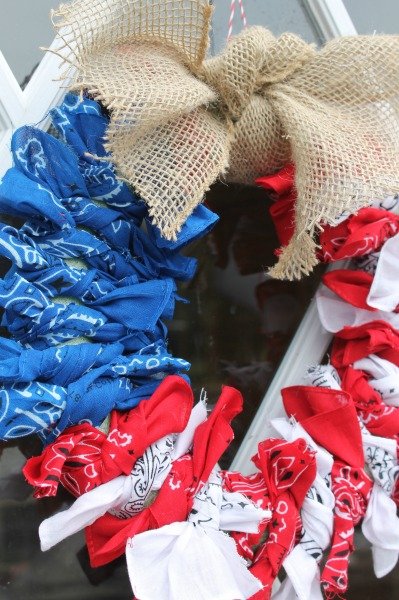 This simple wreath makes a great decoration for your front door or inside, maybe over the fireplace?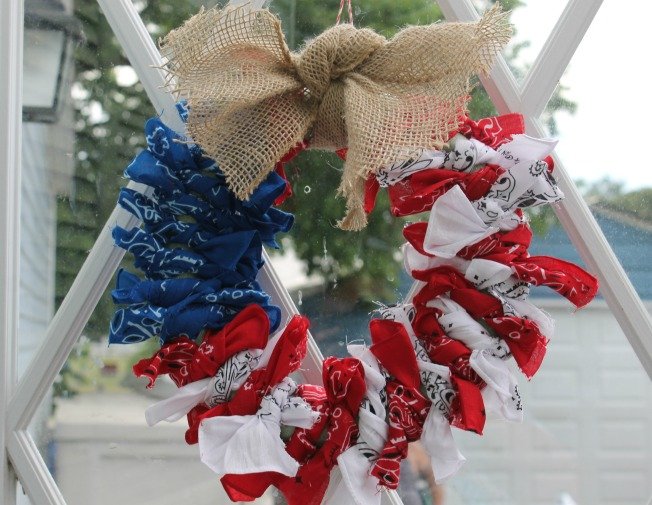 I have never been one who thought I could make a beautiful wreath for my door, but this was so easy and cheap I know I'll have to experiment more in the future.  This patriotic 4th of July wreath is a great choice for decorating if you plan to have friends and family over for a fun picnic or barbecue celebration.  Make a few and hang on your front gate, or add this one to your front door.  No matter where you hang it, this is sure to get tons of compliments from your visitors!
Check out some of our other fun summer crafts, recipes and tips! 
Homemade Patriotic Crayons For 4th Of July
Basic Summer Water Safety Tips
Summer Boating Safety Tips
26 Hot Summer Drink Recipes
>>> July 4th means being patriotic, family time and yummy BBQ food around the neighborhood! If you're worried about putting some on holiday weight, check out our post on how to succeed in online weight watchers!!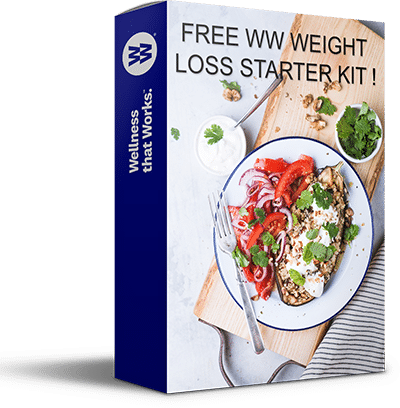 FREE WW WEIGHT LOSS STARTER KIT
+ exclusive tips, recipes & more to lose weight, increase confidence, and live a healthier and happier life !