As we navigate through means of making money working from home, this week we are going to talk to you about Making Money As A Mystery Shopper. Not only will we cover within this podcast the tools you need, but we are going to give you our favorite companies to work with. We are taking the research on, and giving you information so you can step out for success immediately.  This is by far one of the most commonly asked questions of our team here, and so answering it in detail is what we feel we needed to do for you.  Mystery shopping can be fun, and a great source of income, but it is necessary for you to understand some requirements to make the most of it.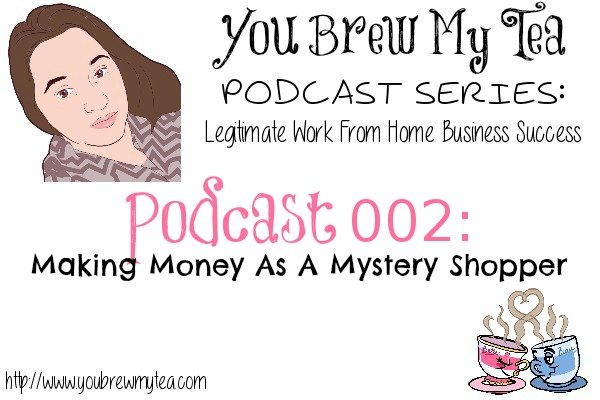 PODCAST 002: MAKING MONEY AS A MYSTERY SHOPPER
Have The Right Tools
Quality Internet
Laptop/Desktop/Tablet – Computer of some kind
Recorder – Smart phone or digital recorder
Notebook or Note taking program on your phone
Be Realistic About What It Takes And What The Result Will Be
This is not a full time income for most people.  You will make some residual income, and some months will be much better than others.  You have to recognize and accept this is not a dependable full time income.
Your location (rural versus metropolitan) has a lot to do with the offers you get.
Your demographics such as age, race, marital status, etc. will also make a difference in what you are chosen to shop for.
Can be very time consuming and have quick deadlines.
Must pay up front for most services/shops and be reimbursed after task completed.
Who Is Mystery Shopping A Good Choice For
Stay at home moms
Young college aged adults
Single individuals
Retired individuals or Empty Nesters
Best Companies To Work With
Jobslinger:  This is a great place to start.  A fun listing of great companies to work with in fashion & clothing reviews.  They are rare, but when they come around can be very nice.  Check their site for shops near your area.
Second to None:  Always seekign 19-24 year olds.  Great for retail outlets, alcohol & tobacco purchases.  Shops are often set up to check if underage individuals can purchase without an ID check.
Market Force:  Easy online system and great telephone schedulers to work with. Chain Restaurants and fast food as well as other retail shopping offers.
Reality Based Group:  Phone calls to companies checking customer service as well as on site shops. This company also specifically seeks out Spanish speaking individuals for shops. (Contact email: 

tziemendorf@realitybasedgroup.com and mentioned Daniel Moix as the person who referred you). 

Goodwin & Associates:  This is the best one for food shops.  Fast food, pizza and steak houses are all a part of their shops.
Best Mark:  A personal favorite for great opportunities for automobile care.  Get your oil changed, tired rotated and other items for free plus a fee for your time.
You can begin Making Money As A Mystery Shopper by utilizing our tips within the podcast and listed above.  Not only do we know from personal experience that this is a legitimate way to make some extra money at home, it can be a ton of fun too!
Do you have specific work at home business questions?  Make sure to sign up for our email newsletter so you don't miss any upcoming podcast, and leave a comment below telling us what you would like us to cover in the future!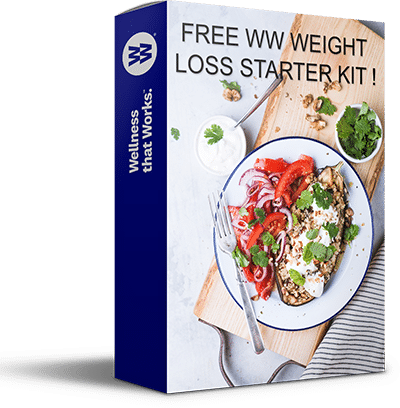 FREE WW WEIGHT LOSS STARTER KIT
+ exclusive tips, recipes & more to lose weight, increase confidence, and live a healthier and happier life !