This adorable and easy Upcycled Jar Lid Pumpkin Patch Wreath is the epitome of fall to me!  Fall for me equals things like pumpkin, flannel, and natural elements to decorate the home, this project allowed me to indulge in all three!  I am also big on upcycling so I try to incorporate found items around the home as much as possible in all my craft projects, I was able to use some slightly rusted mason jar lids and a big scrap piece of flannel fabric from my stash so it made it very frugal as well.  Grab a few items from around the house and a wreath form from the Dollar Tree to put together this fun and simple fall decoration.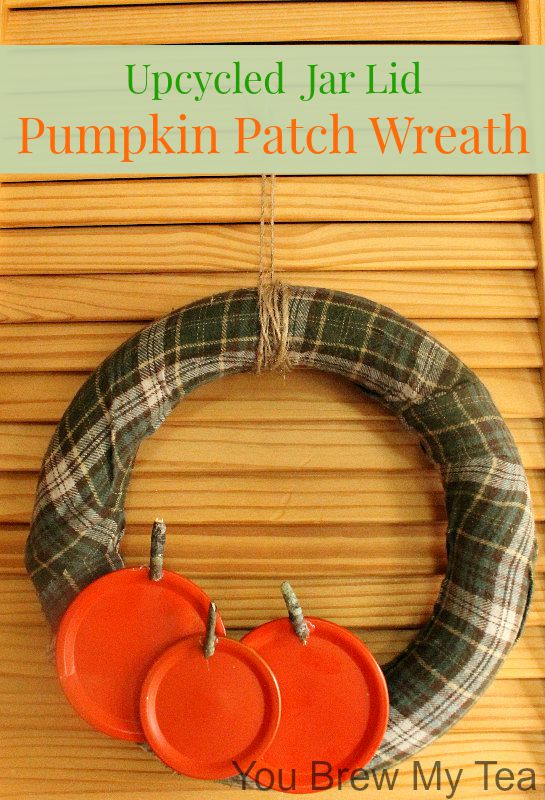 Upcycled Jar Lid Pumpkin Patch Wreath
This post may contain affiliate links.
Supplies Needed:
foam wreath form (got mine from Dollar Tree)
3 mason jar lids
flannel fabric -36"x 6"
twine
small twigs
Hot glue/glue sticks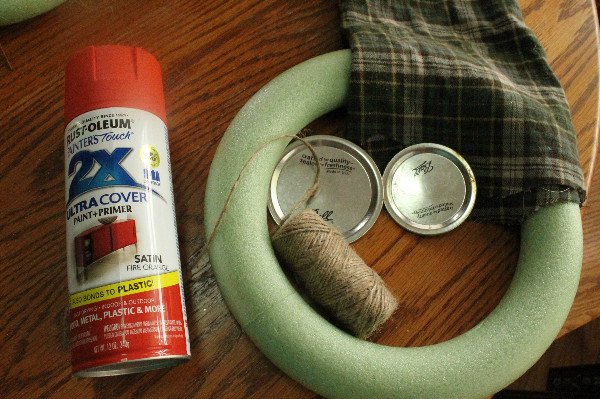 Directions:
Wrap flannel around wreath form, securing with hot glue- be sure to not touch the metal tip of the glue gun to the foam it will melt away, keep raw edges to the back side of your wreath when possible. You can also use a spray adhesive to attach fabric to wreath.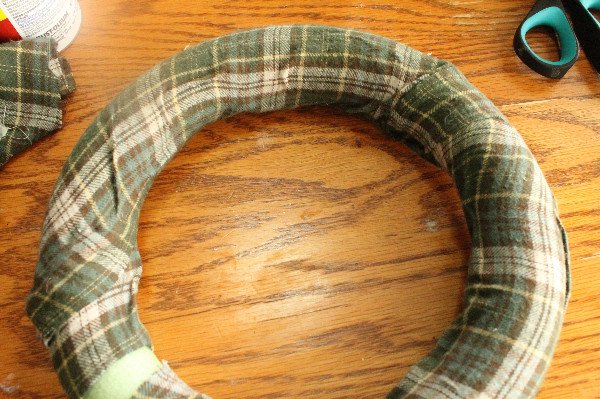 Take mason jar lids outdoors to well ventilated spot and spray well with 2-3 coats of  orange paint, allow to dry thoroughly.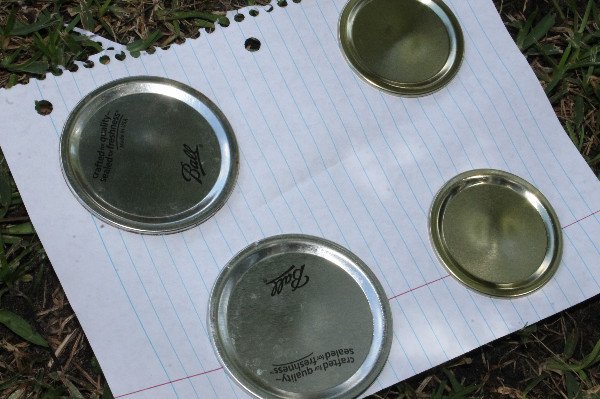 Glue the backside of  jar lids to flannel covered wreath. You can do as few or as many as you like- put one on for each member of your family, or create a full patch all the way around. You could even personalize them with a sharpie if you want. To make them look a little more like real pumpkins hot glue a small piece of twig to the top for a stem.
Wrap twine around top 4-5 times, leaving the loops loose for hanging.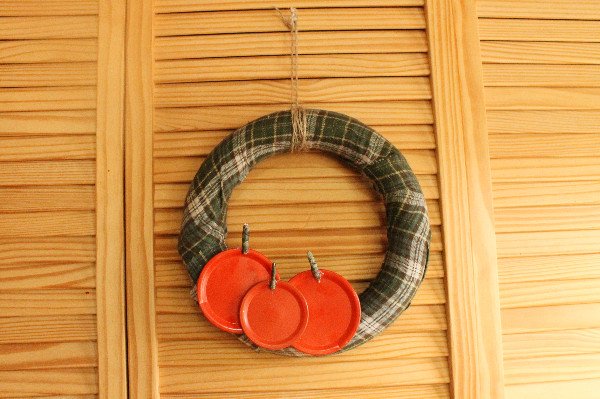 I love the plain and simple look of this upcycled jar lid pumpkin patch wreath, but you can get as creative as you like and add any fall embellishments you have on hand- wheat, silk leaves, acorns, etc.  You are only limited by your imagination.
This is a great craft to make with your kids, as well as to give as gifts to your friends, family or even school teachers.  We love inexpensive crafts, and especially things that can upcycle what we already have on hand.  Wearing flannel in the winter months is common for many, so an old flannel shirt can quickly be turned into a fun project like this.  You could also use something like corduroy, burlap or simply any fall colored fabric.
We love these other super easy and fun fall themed crafts that are great for giving your home an all new and beautiful look for the season!
Upcycled Fall Flannel Napkin Ring