This post was sponsored by Give Kids A Smile as part of an Influencer Activation for Influence Central and all opinions expressed in my post are my own.
When asked to share about Give Kids A Smile, I knew immediately that I wanted to talk to you about Reasons A Children's Dentist Is Important.  Not only can I share with you important information they provided, but also some personal experiences that make dental health so vital.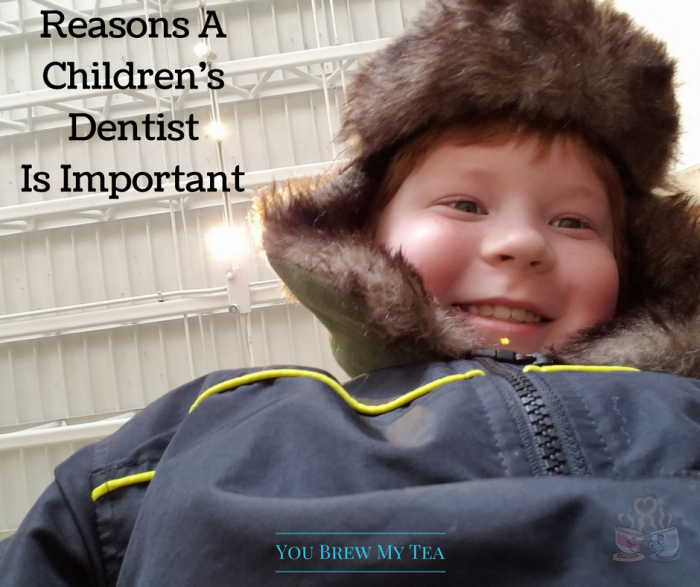 Did you know that despite the widespread availability of Medicaid and dental coverage for children under the Affordable Care Act that children still suffer from lack of dental hygiene and tooth decay?  In fact, in the U.S. today, tooth decay is the number one chronic infectious disease among children.  This is a staggering number when statistics show that 42 percent of children have untreated caries(cavities).
Give Kids A Smile (GKAS) is a wonderful program that is made up of volunteers in the dental industry working to provide dental care to those who are unable to receive them otherwise.  This program is an amazing thing that celebrates the 15th anniversary in 2017.  Starting in St. Louis in 2002, it has expanded to more than 1,300 events in all 50 states over this time period.  The motivation I need to remember how important it is to provide quality dental care is in learning more about these people and what they do.  As a result, I am excited to share some things you may not think of in regards to dental health and why a children's dentist is so important.
Reasons A Children's Dentist Is Important
They provide more comforting care.  When the Wee Child first went to the dentist, he was worried about having someone poking around inside his mouth.  He really did freak out a bit.  This is, in fact, pretty common.  A children's dentist is perfect for first visits because they really do know how to calm a child.  They are also trained for working with children who may not always be cooperative.
Establishing dental health early creates healthy habits.  Habits now will be habits later.  Going to a children's dentist makes it easier to get your kids in the habit of caring for their teeth.  They won't be afraid of the dentist because a children's dentist will make sure the experience is easier on them without all of the pain or discomforts they are fearful of from a dental visit.  Making them comfortable with the dentist early on helps them to carry out regular cleanings in the future.
GKAS gives individuals in lower income brackets that struggle to make it to the dentist a chance to be seen by a children's dentist for free oral health services.  This means even if it isn't in the budget, if you live in an area with GKAS events, you can still help your kids learn healthy habits. Over the last 15 years, they have reached more than 5.5 million children in need.  That number continues to grow!
Not only should you be taking your kids to the children's dentist for routine visits, but encouraging them to brush at least twice a day for two minutes, to floss daily, and to eat healthy foods.  If you or someone you know has a child who needs oral health care, you can visit the ADAFoundation.org/GKAS and click on the "Find Dental Care For Your Child" area to find a list of resource to meet your needs.  You may also contact GKAS at 1-844-490-4527.
A great smile builds confidence.  Making sure your child has confidence in themselves is so important.  Many times, a great smile is a big part of that confidence.  Being happy with their appearance in today's society is something that is, unfortunately, more important than it should be.  However, as a parent, you can help by making sure your kids have the healthy smile they need to feel confident.
Invest in your child and their overall health by making sure to take them to a qualified children's dentist.  Donate or volunteer to assist the GKAS to help other needy children in your area find oral health care as well when they are not able to afford it on their own.   Find more information about oral health care for your children via the Mouth Healthy website.  You can also check out more information on the Give Kids A Smile Facebook Page.