A few months ago, I was approached by DriveShop to test out the latest model of the Toyota Yaris iA.  This 2017 version of the great little car was a perfect addition to our needs in March of this year, and over the course of my week driving it, I realized there are a few awesome Reasons To Drive A Standard Transmission Vehicle.  As someone who is not as experienced with a standard transmission car, I was surprised at how much I loved this one.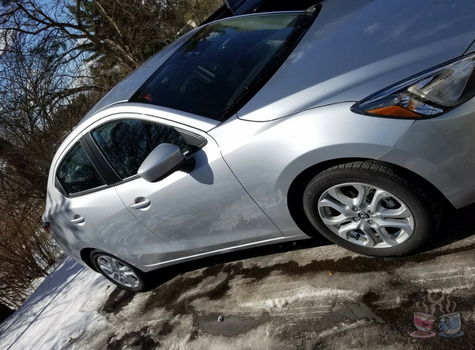 Reasons To Drive A Standard Transmission Vehicle
Let me start as a reminder that while I was given the chance to review the 2017 Toyota Yaris iA as part of a program between DriveShop, Toyota and myself, all opinions about this particular car are 100% my own.  My thoughts on reasons to drive a standard transmission are also things that will apply to any stick shift, but I especially was reminded with this particular model.  There are also automatic transmission versions of the Toyota Yaris iA, and I am sure they too, are amazing vehicles.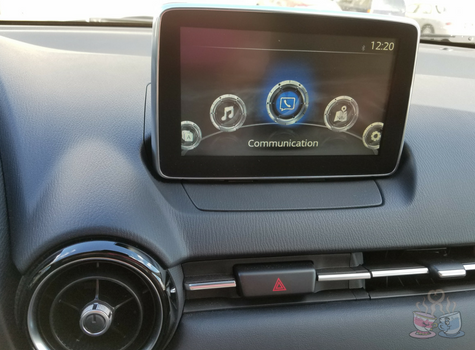 Better Gas Mileage:  Hands down, this is a deciding factor for our family.  While the ease of an automatic transmission is nice, when you have a 1 hour commute to and from work each day like my Beau, it is nice to have something with just a bit better gas mileage.  The Toyota Yaris iA has amazing gas mileage no matter what version you purchase, but choosing the standard transmission vehicle is going to boost that just a bit.
With this model, we tracked and found that we averaged between 38-42 miles per gallon on the highway.  In the city, it was closer to 35 miles per gallon.  As stated on the stats included with our information from Toyota, they show an average of 39mpg on the highway.  So, we definitely hit that and exceeded some.  For a routine of driving daily like my Beau does, being able to shave some money off of fuel costs is huge.  Over the course of one year driving the 2017 Toyota Yaris iA, he could save a significant amount in fuel since it gets 6-7 mpg more than our current vehicle.  When you drive 30,000+ miles per year, that is a lot of savings.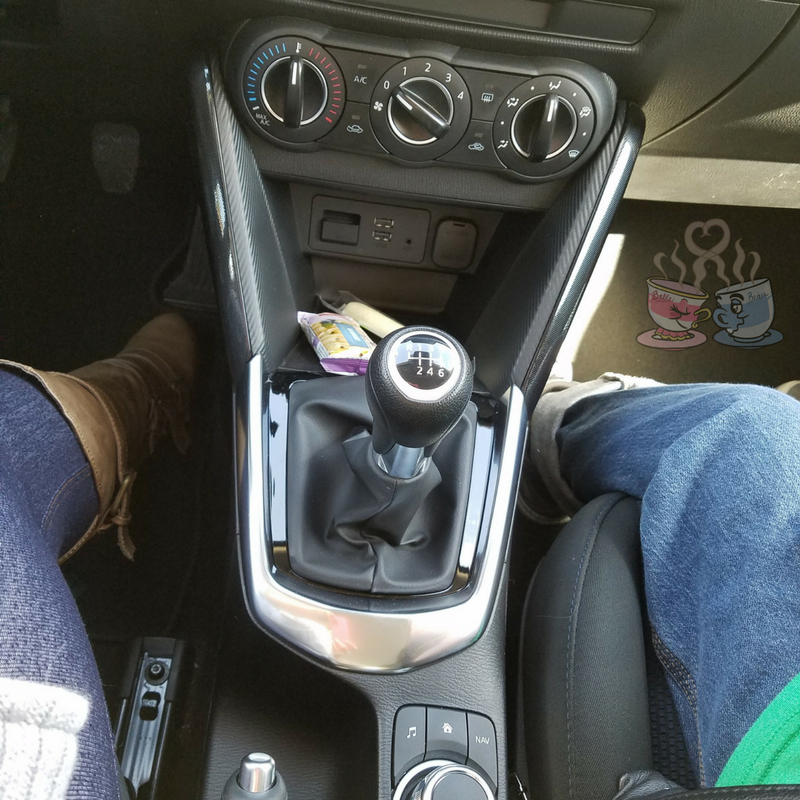 Better Longterm Durability:  When you choose to drive a standard transmission, you are going to have a vehicle that has a longer lifespan than an automatic transmission.  A less complicated system means that you have fewer issues and easier to repair transmission should something happen.  If you go with the standard package on the 2017 Toyota Yaris iA like we tested, you are spending an MSRP of $15,950.00.  Calculated out over the life of the vehicle, you have significant savings since your repair costs are probably going to be minimal outside of warranty time frame.
As someone that has had two automatic transmission vehicles in the last 10 years has a transmission go out, I know how costly that can be.  Neither of those vehicles was terribly old, but they did have a lot of miles on them.  If they had been standard transmission vehicles, the repair costs would have been nominal, or non-existent.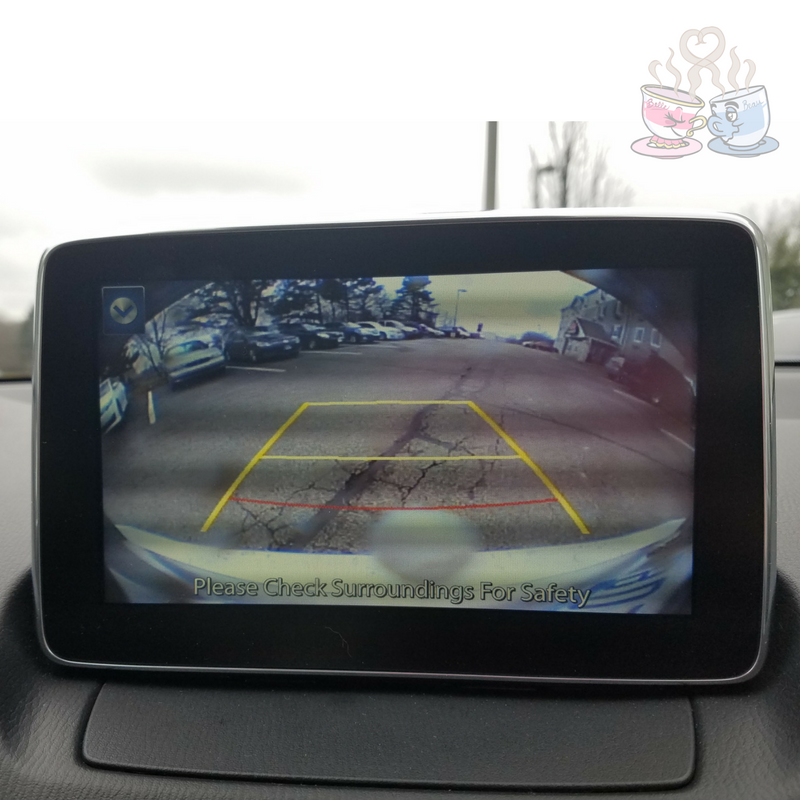 Make You Feel Powerful:  There is just something about getting behind the wheel of a car, hitting the road, and feeling the gears shift.  Knowing that you are in charge of making that happen gives you a feeling of power.  As someone who hasn't driven a standard transmission a lot in her life, I loved how easy it was to use the Toyota Yaris iA.  Not only was shifting super smooth, but there were even indicators on the dash to remind you when it was time to shift.  This is a great addition for those who haven't driven a stick shift in a while.
Perks of the 2017 Toyota Yaris iA:
In addition to these reasons being great for specifically choosing a standard transmission vehicle, I love the perks below for this particular model.
Bluetooth capability for connecting your phone for calls or streaming music
Console control options for radio and navigation system for safer control on the road
USB Charging ports for connecting our devices on the road
4-Door Sedan features like front seat leg room, easy to adjust seats, roomy backseat, and large trunk
Extra buttons in the trunk to pop back seats down for storing or hauling larger items (no need to get into the back seat to fold down seats, a handy switch in the trunk makes it simple)
TONS of room in the trunk.  As you can see in our image, a box of donuts is totally dwarfed in the large trunk.  We could fit multiple suitcases, or even a full sheet of plywood if the backseats are folded down.
Touchscreen system for radio, navigation, and communication
Rear camera for safer parking and backing (loved this feature when in parking lots!)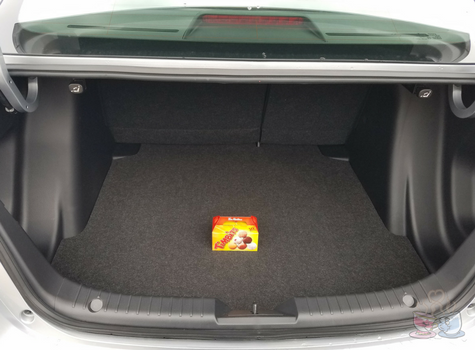 Yes, after a week in the Toyota Yaris iA, I am definitely considering not just this model of car for our next purchase, but specifically the standard transmission vehicle.  At a totally affordable price for any family, it is an ideal family car or starter car for your teenager or college student.  With a sleek design, and multiple package options available, you can customize this for your personality and needs.