Have you ever wanted to visit a museum? We love museums and here are our favorite Reasons To Visit A Museum!  Now is a great time to consider visiting a museum because there are many positive reasons to do so. Museums are around to help bring an educational stance to the world. We can't be there for every moment in history, so museums help bring a little bit of that history to use.  They are not only great for education and family time, they can be a great date!  Check out our favorite reasons to visit a museum!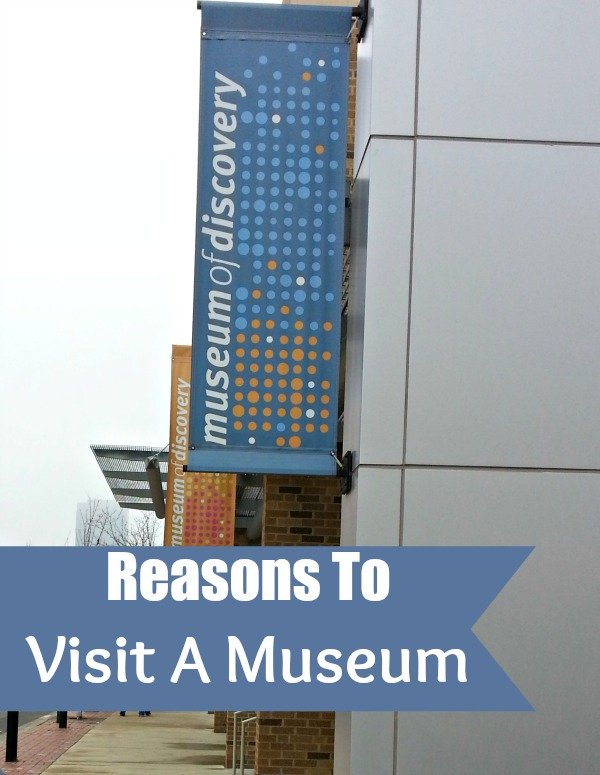 Reason To Visit A Museum
Are you looking for more homeschool support?  Come join our Homeschooling Lazy Parent Style group today!
Educational
One of the main reasons for visiting a museum is the educational aspect it brings. Whether you homeschool and need an educational field trip, or you just want to see what a specific era in history was all about, a museum is the way to go.  Local museums can help you teach your kids about different types of artwork, as well as expose your family to specific famous artists.  They can also house many historical elements and artifacts.
Inspiration
It's easy to get caught up in our lives and the everyday "woes" we face. However, museums provide a level of inspiration that you just can't find anywhere else. Take the "Holocaust" museum for example. You can't help but leave that museum feeling more inspired and ready to appreciate life a little more than before.  They are a great place to find inspiration with your family.
Family Time
If you're looking for a great way to spend time with your family and friends, consider heading to a museum to make lasting memories. Learning, talking, and discovering together can help create memories and a museum provides that basis.
Low Cost
Most museums have days that are free for visitors, which is a great reason to visit. If you don't have to spend a lot of money, then why not indulge? I don't know too many people who can say no to a 'low cost' form of entertainment. Not to mention, you'll learn a lot along the way!
Community Support
Museums rely on the help of the community to keep their legacy alive. When you visit a local museum, you are supporting the local community. Why not take the time to visit a museum in your community to show your support?
We love visiting our local museums.  From looking at beautiful artwork, to getting rough and tumble in exhibits in our local children's museums, there are dozens of reasons to visit a museum by yourself or as a family.