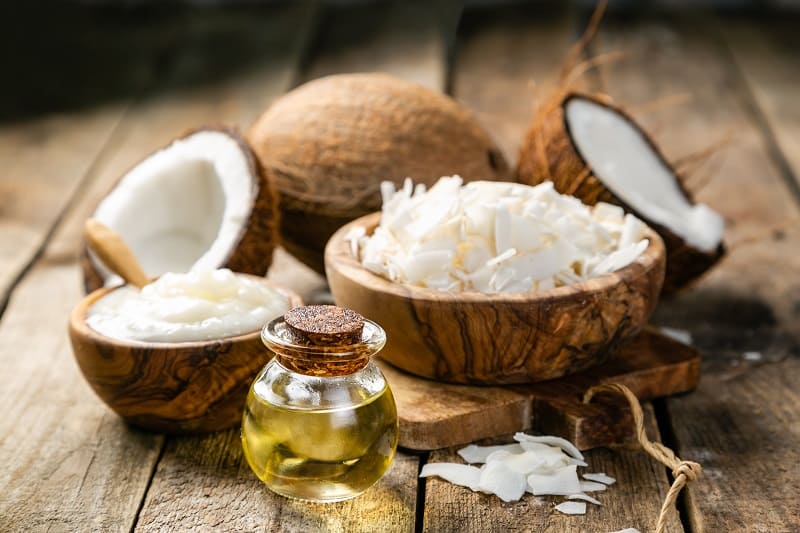 Coconut oil is considered a superfood by many. This is due to the "quality" nature of the fat that it contains, and its many health enhancing applications. In fact, we are still learning about the positive health effects of coconut oil both inside and out. 
First off, this oil is high in healthy saturated fats that are needed in your diet. As most of us know by now, not all fats are created equal. So are all coconut oils created equal? Let's review the evidence. 
Healthy saturated fats can boost fat burning and provide your body and brain with quick energy. They also raise the good HDL cholesterol in your blood, which is linked to reduced heart disease risk.
Most fats fall into the category called long-chain triglycerides, while the fats in coconut oil are known as medium-chain triglycerides (MCTs). What this means is that the fatty acids are shorter than most other fats. 
About 50% of the fatty acids in coconut oil come from medium chain lauric acid, which forms a substance called monolaurin when digested. These are known to kill dangerous pathogens, including many types of bacteria, viruses, and fungi. 
An example is the bacteria Staphylococcus aureus (aka staph infections, which can be downright dangerous, as well as the yeast Candida albicans, the source of yeast infections. 
Coconut oil contains natural saturated fats that increase the good HDL cholesterol in your body. By increasing HDL, many experts believe that coconut oil could actually be good for heart health when compared to other fats.
Additional benefits of coconut oil, based on a number of studies, is that it can help you lose weight. Coconut oil can reduce your appetite and increases fat burning.
Coconut oil appears to be especially effective at reducing belly fat, which lodges in the abdominal cavity and around organs. A study of women with abdominal obesity showed that supplementing their diet with (2 tablespoons) of coconut oil per day led to a significant reduction in both BMI and waist circumference over a period of 12 weeks.
It may seem counterintuitive to add fat in order to lose weight.  In fact, when the fat is coconut oil, that seems to be the case. But go easy. Coconut oil is pure fat, and therefore high in calories, so you don't want to overdo this for weight loss.
Read Related Reading: Lavender Coconut Aloe Vera Shave Gel
Skin, Hair, and Dental Health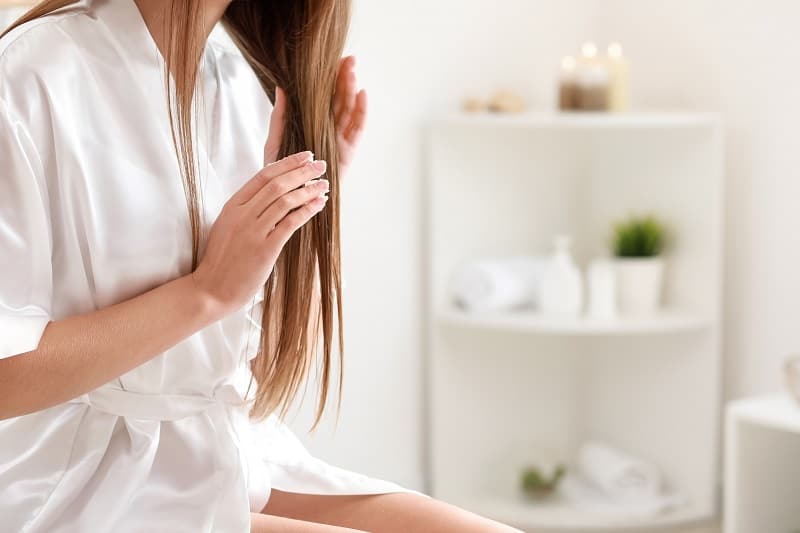 Coconut oil is not just for eating. It is also a wonderful skin moisturizer and toner, and has long been used as a hair tonic.
And perhaps you have heard of "oil pulling," or the practice of holding coconut oil in your mouth.  This is to kill germs and bacteria, heal cavities (or at least stop their growth), and improve your breath.
Beyond moisturizing the skin, coconut oil can actually reduce the symptoms of eczema.  It even functions as a sunscreen, blocking a significant percentage of the sun's ultraviolet rays.
Brain Health
There is some speculation among researchers that ketones, a substance found in coconut oil, can promote brain health in alzheimer's patients.  This is considered an alternative to glucose, which they are lacking.
Since alzheimers is a leading cause of dementia, the idea that components found in a simple substance like coconut oil could provide relief is good news indeed. When you eat these types of fats, they go straight to the liver, where they are used as a quick source of energy or turned into ketones.
Ketones can have powerful benefits for the brain, and are being studied as a treatment for epilepsy, Alzheimer's and other conditions.
So How Important is Buying Unrefined Coconut Oil?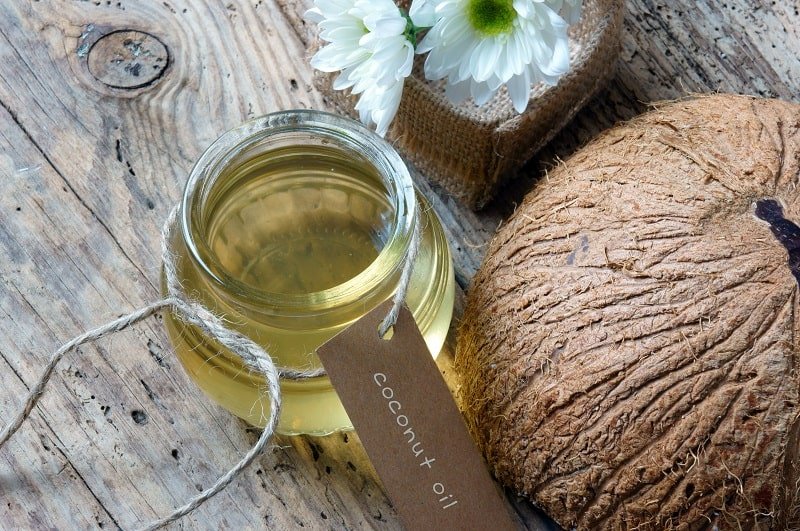 The refining process basically means that it is heated and bleached.  This process robs the oil of its of polyphenols and medium-chain fatty acids. These compounds are the source of the antioxidant and anti-inflammatory benefits of coconut oil.  Therefore, the refining damages the oil.
Additionally, the refining process will have an effect on the flavor of the oil. Virgin, or unrefined coconut oil has an incredibly coconut flavor and scent, reminiscent of its tropical origins. 
Refined oil with have a much more muted, even neutral taste and smell in comparison.The purest state of unrefined oil gives you more of the fatty acids, vitamin E and antioxidants unlike its refined counterpart. 
Unrefined oils also provides antimicrobial and antifungal benefits that make coconut oil a great natural choice for skin and hair care.
One of the additives used in the refining process is sodium hydroxide. Doesn't sound too appealing, does it? This substance is used to remove any free fatty acids in order to extend the oil's shelf life.  However, these fatty acids are the source of coconut oil's goodness. 
The refined coconut oil is altered so that it will stay in a liquid form and is more stable.  However, the cost is losing the many health benefits that the unrefined oil offers.
One substance that does remain intact during the refining process is lauric acid.  This plays an important role as this ingredient is of great benefit to hair care.
It is really important for tooth and mouth care to use the unrefined variety. When it comes to whitening your teeth and promoting good oral health, only raw oil will be effective.
Raw coconut oil is never exposed to heat. But unless it is virgin, it may have been processed. So go for raw, virgin, or cold-pressed coconut oils to ensure quality. 
Finally, keep in mind that research has shown that coconut oil is most effective when it replaces less healthy fats in the diet, rather than as an additional source of oil.  So you don't want to flood the body with fats that it can't process. 
A good, basic amount would be around 2 Tablespoons of coconut oil per day, replacing all other oils. If you are on a strict weight loss diet, simply substitute your fat portions for the jam-packed healthy raw, virgin coconut oil.
Read Other Related Article: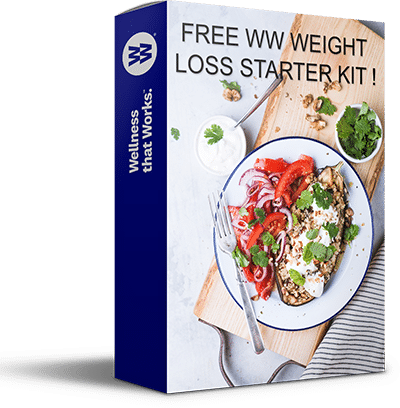 FREE WW WEIGHT LOSS STARTER KIT
+ exclusive tips, recipes & more to lose weight, increase confidence, and live a healthier and happier life !