We were recently hosted in Hamilton County, Indiana by the Visit Hamilton County Tourism group.  After spending a perfect weekend in the area, I knew sharing with you was a must.  If you are looking for a unique destination to get away for a romantic trip, this is a perfect place in Indiana.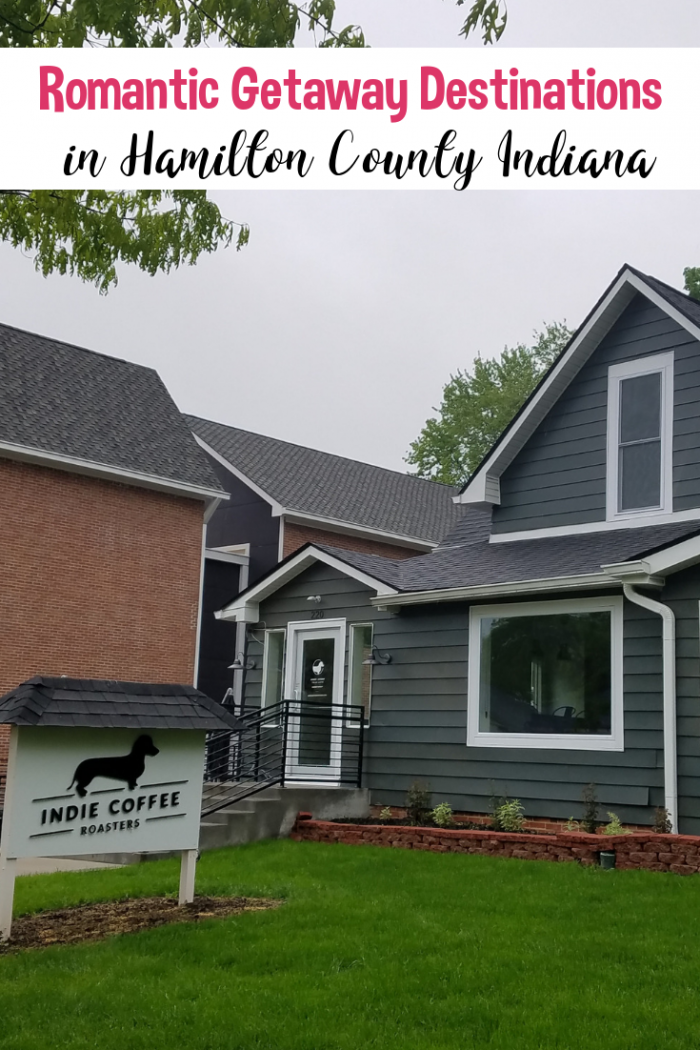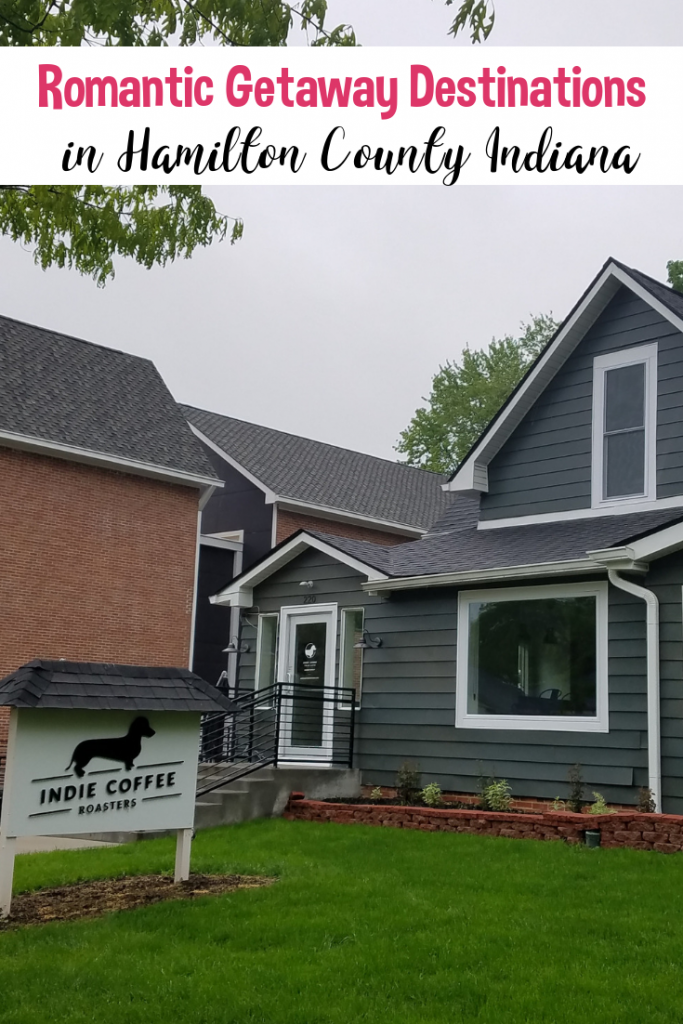 Romantic Getaway Destinations in Hamilton County Indiana
This hosted trip was a great time for us as a couple to celebrate our anniversary.  Not only was it a short 3-hour drive from our home in Michigan, but it is a beautiful and unique area just outside of metropolitan Indianapolis.  That made this ideal for enjoying small-town life while being close enough to the city to meet any needs we may have had.  Below are some of the places we enjoyed visiting, and a few great things you can do in this area.
Note: We were hosted at the local Staybridge Suites in Fishers, Indiana right outside of Carmel.  The hotel was a perfect comfortable destination for us to have as a home base during our weekend.  A suite with plenty of space, large comfortable bed, and a couch with room for relaxing at the end of a busy day was just what we needed.
Indulge in High Tea at Tina's Traditional Tea Room
If you've ever imagined what a high tea would be like, wonder no more!  This is a perfect location to indulge in traditional British foods, teas, and an atmosphere that is unique.  Tina's Traditional Tea Room is great for a girls outing, special holiday luncheon, or a romantic lunch.  They even host things like bridal showers, baby showers, and birthday parties.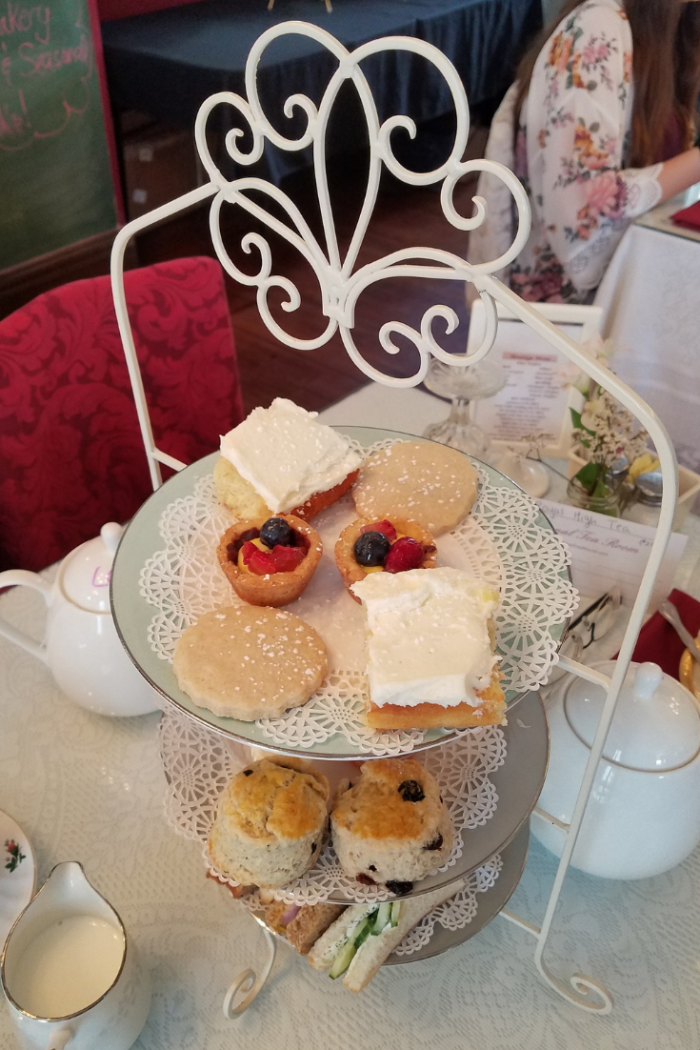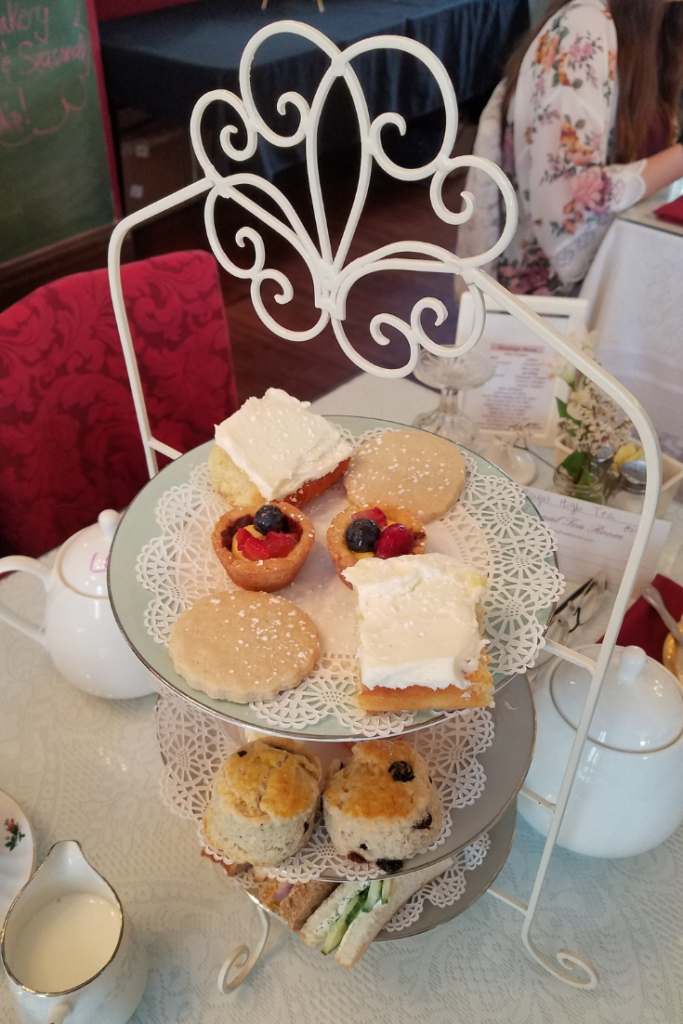 What to Expect
While some may not think this is romantic, it definitely is one of those places that couples can enjoy a quiet and unique meal.  It is especially appealing to those who love the feminine touches of lace, flowers, and china place settings.
Every place setting is unique with different traditional teacups with floral patterns and delicate designs.  The bright and airy decor is reminiscent of another century when sitting down to tea was normal and an everyday occurrence.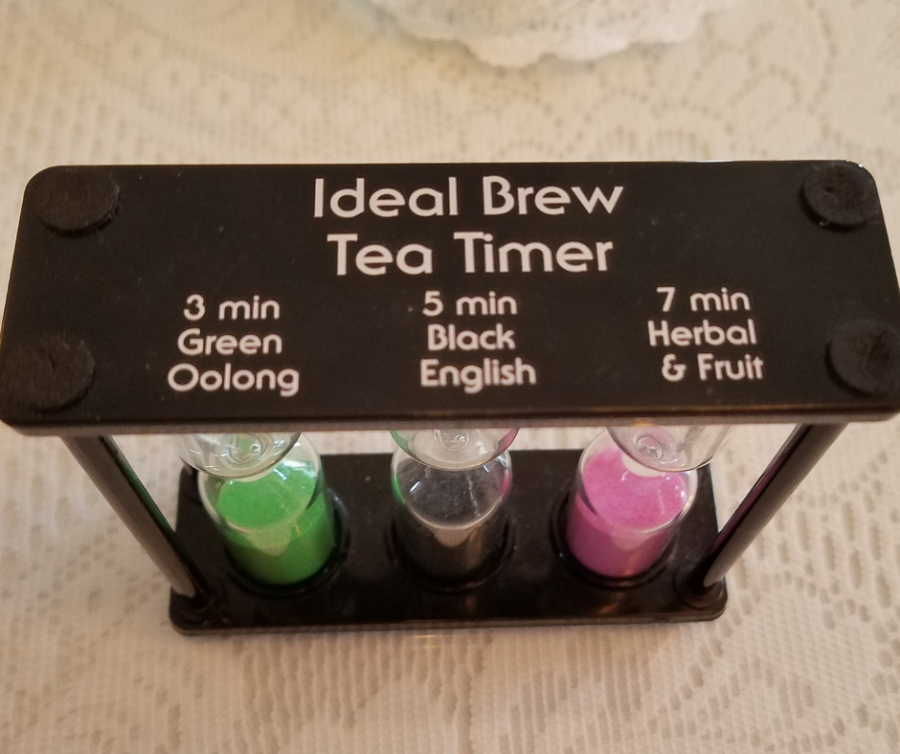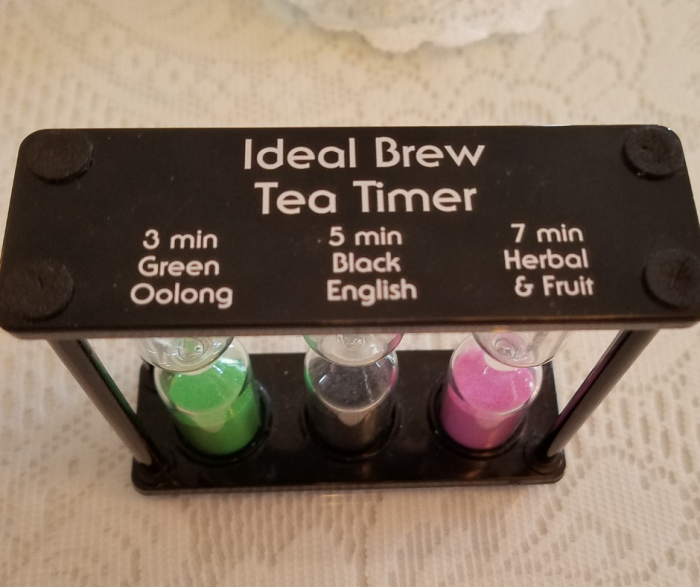 What to order at Tina's Traditional Tea Room
Tina's offers a traditional high tea at $25 per person that includes unlimited tea, and the tier of sweet and savory treats.  There is also a traditional menu you can order from if the high tea is not in your budget.
The large variety of teas on the menu are also available for purchase in their adjacent store.  I went home with a bag of Lady Grace Afternoon Tea that has become a favorite treat every morning.
Hint: You can order many of their teas and preserves or jams at Tina's Traditional Tea Room Online Store and have them shipped to your door.  The Chai Jelly and Raspberry Jam are our personal favorites.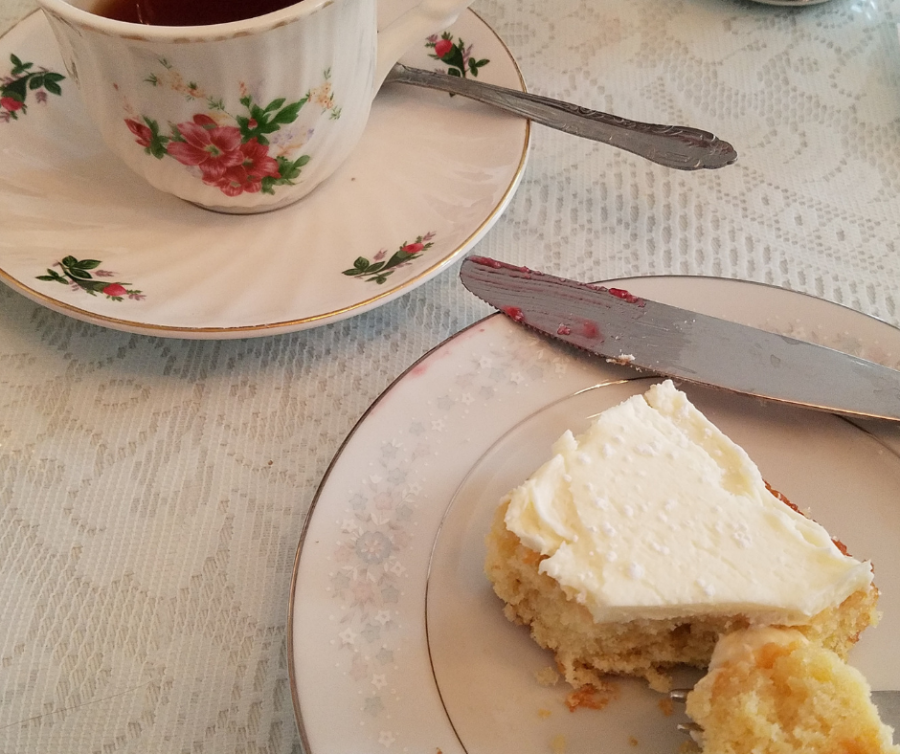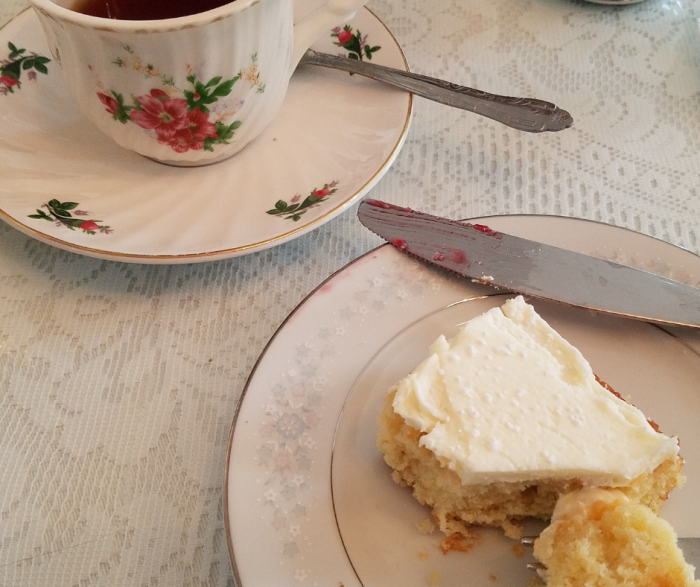 What we enjoyed
Sandwiches: Cucumber, curry chicken salad, egg salad, ham & cheese
Scones: Currant and blackberry with imported clotted cream, raspberry jam, and chai tea preserves
Sweets: Shortbread cookies, miniature fruit tarts, and lemon lavender cake (this was the same as the wedding cake of the Duke and Duchess of Sussex in 2018)
Teas: Lady Grace Afternoon Tea and Chai served with sugar cubes and fresh milk
Visit the Museum of Miniature Houses and Other Collections
My husband is a huge fan of miniature things. No matter what the item may be, if it is available in a miniature version he will love it.  When I saw that the Museum of Miniature Houses and Other Collections was located on Main Street in Carmel, I knew we had to visit.  A bonus was this was right next door to the Visit Hamilton County offices!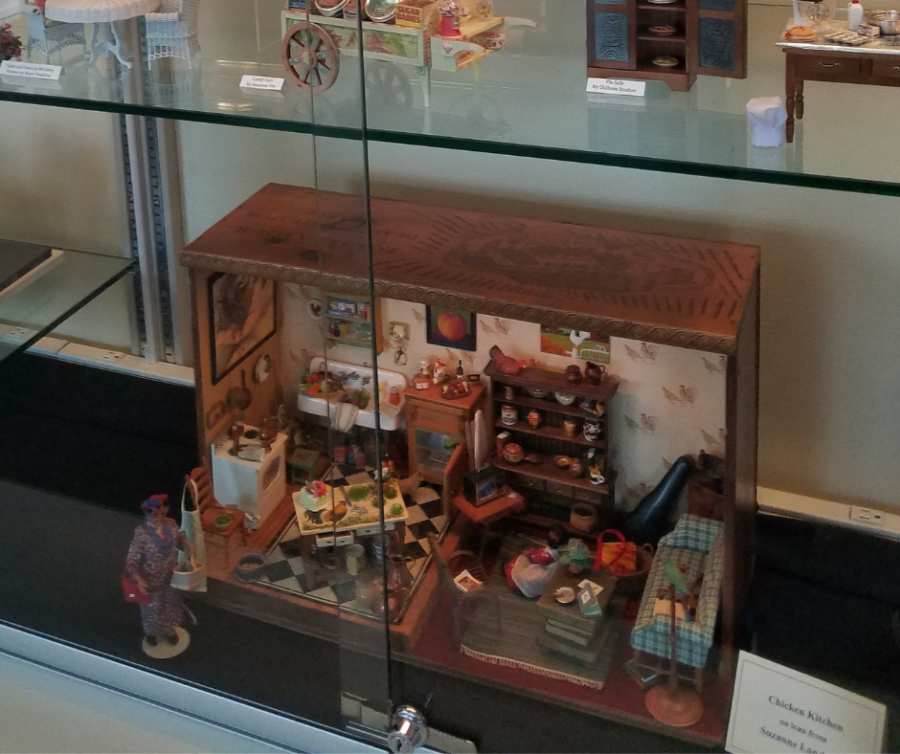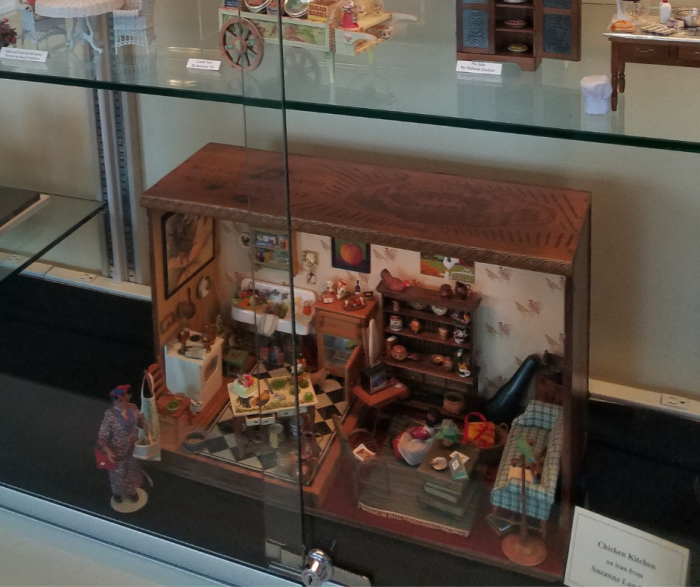 The artistry presented in this museum is absolutely stunning.  There are 7 rooms to tour with unique themes in each room.  Some of the miniature collections are simple while others are very complex.  We enjoyed looking at the variety of miniatures that have been donated or are on loan to the museum that shows the difference in designs and techniques over the last century.
Our favorite things
Room number 1, in particular, was our favorite with the intricate details of food pieces.  From tiny apples and oranges to the copycat packages of popular fast food and junk food items, there was something in the cases that everyone could appreciate.
Other features I loved included some collections of unique doll house pieces and a variety designed by a particular artist who did seasonal features.  The frozen features, as well as one room that included a traditional Spanish style mud home, showcased incredible workmanship.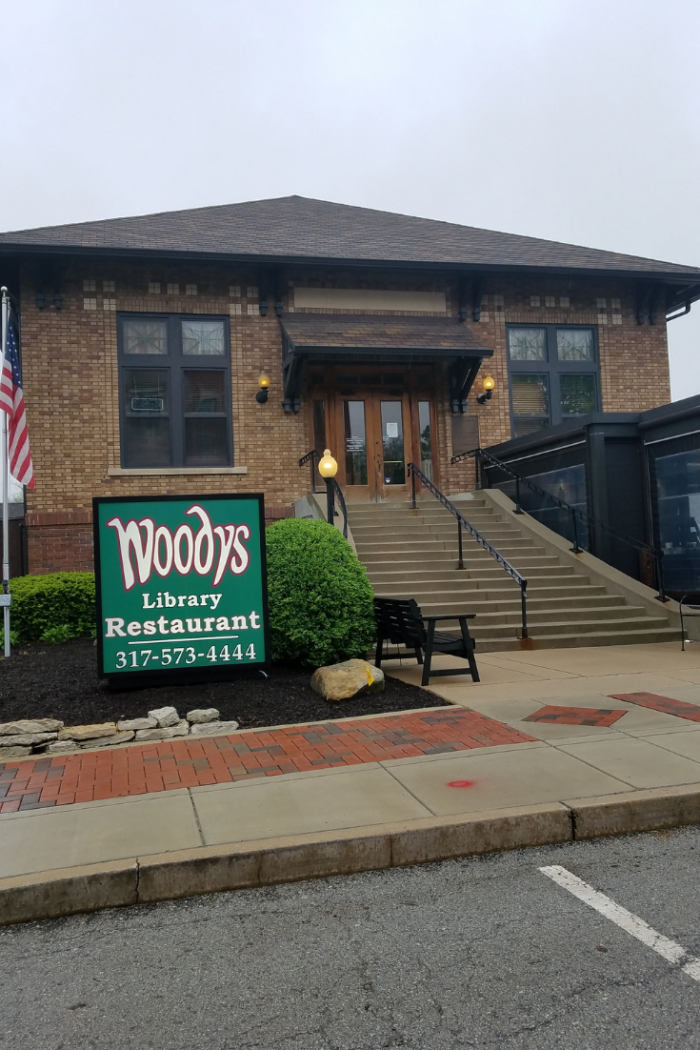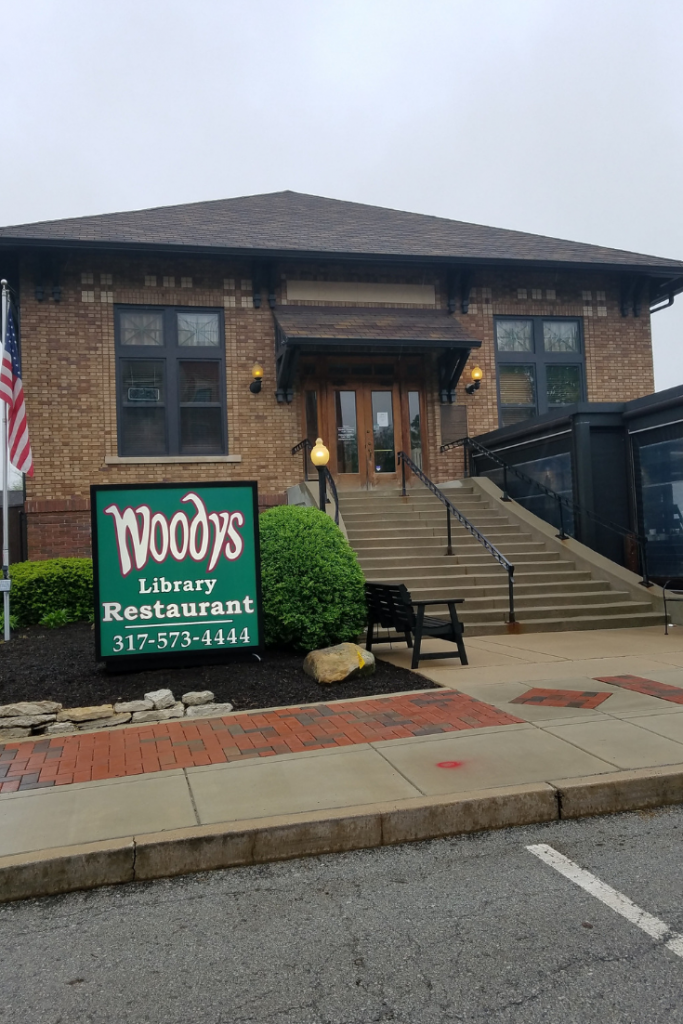 Enjoy a Meal at Woody's Library Restaurant
Woody's Library Restaurant is one of those places that is all about the atmosphere.  While we enjoyed our meal there that featured some unique tacos and a unique caprese style goat cheese appetizer, it was all about the fact that this restaurant now exists in what once was a library.
Unfortunately, the restaurant was very busy when we arrived, so we didn't get a chance to eat in the library area but did enjoy our meal on their covered patio.  Due to a large number of people seated in the library section with small children and families, I chose not to share photographs for their privacy.
Tip: Definitely book reservations if visiting on the weekend!
Grab a Cup of Coffee at Indie Coffee Roasters
I adore a good cup of coffee, and Indie Coffee Roasters does not disappoint.  The small coffee shop on Main Street in Carmel is a great place to stop for everything from a bag of coffee to take home and prepare on your own, to a traditional latte.  With wifi and comfy seating, this is definitely a place to stop for a break to work, or just to relax and enjoy a quiet morning with your spouse.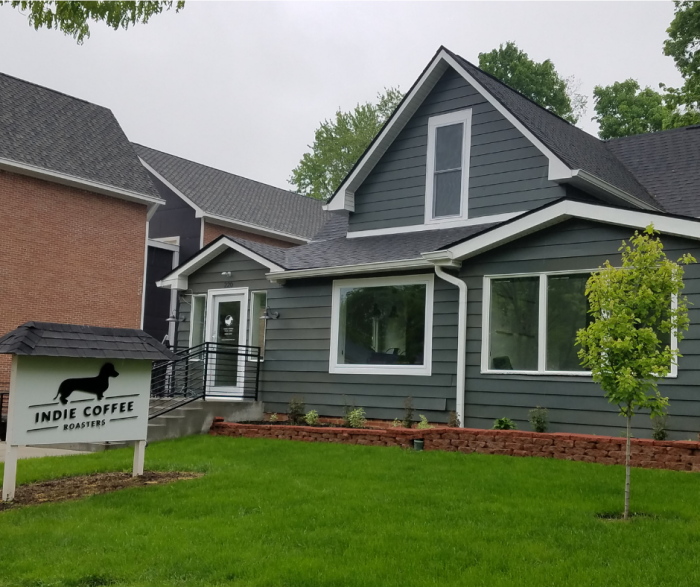 Want to try their coffee at home?  You can shop the Indie Coffee Roasters Online Store for coffee beans.  They even have a subscription option!
Conner Prairie 
While this may not fit the romantic getaway for most couples, it was just up our alley.  Conner Prairie is geared toward kids and families, but it has tons of unique historical elements that appealed to us as a couple.  The history of that area of Hamilton County Indiana and how it dealt with the Civil War and then turn of century engineering is the main focus of this indoor/outdoor interactive museum destination.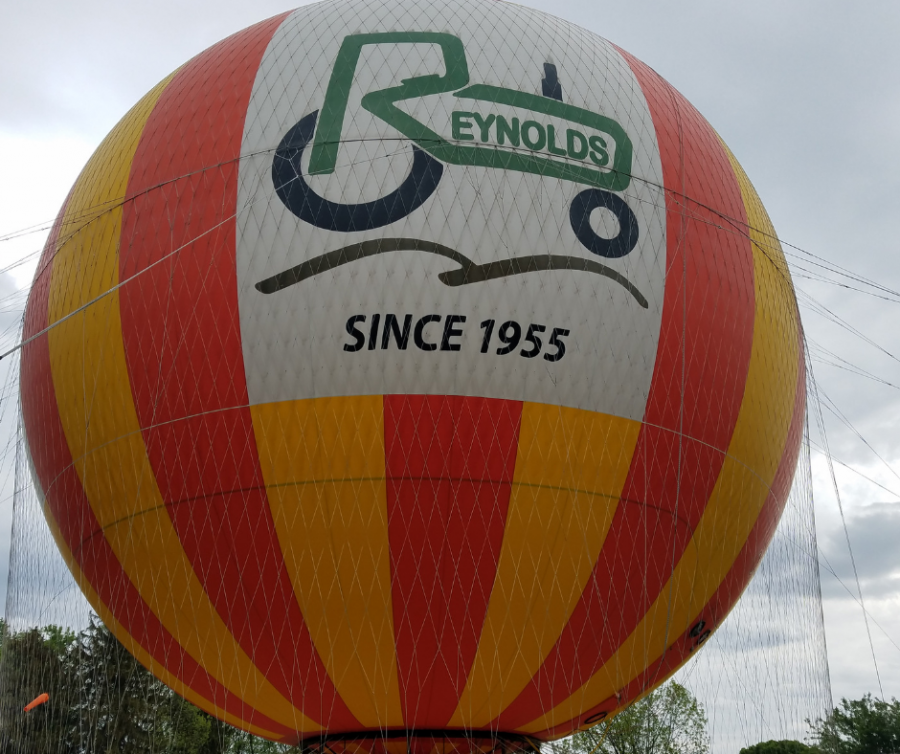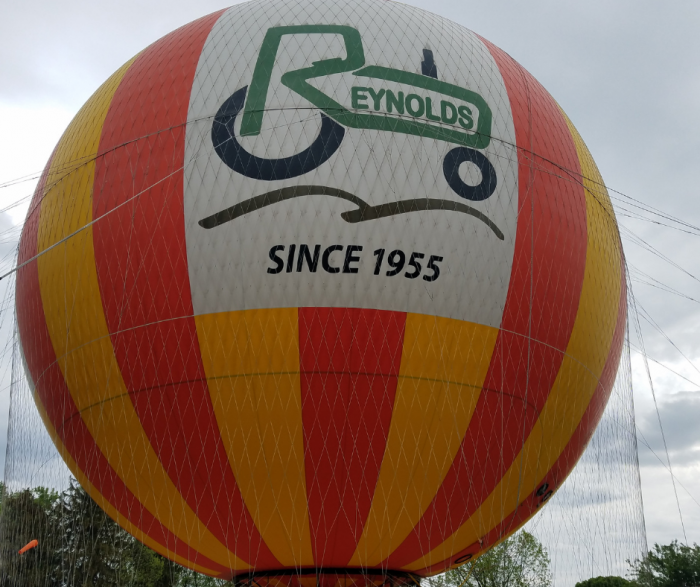 Things to see in Conner Prairie: 
1859 Hot Air Balloon Village
1836 Prairietown
1863 Civil War Journey (our favorite with a unique mixed media presentation about the community)
Lenape Indiana Camp
William Conner House (amazing classic preservation and interactive options)
Petting Zoo and Animal Encounter (we loved watching the baby goats play)
Treetop Outpost for kids
Discovery Station (indoors interactive area with tons of maker stations and learning options for kids)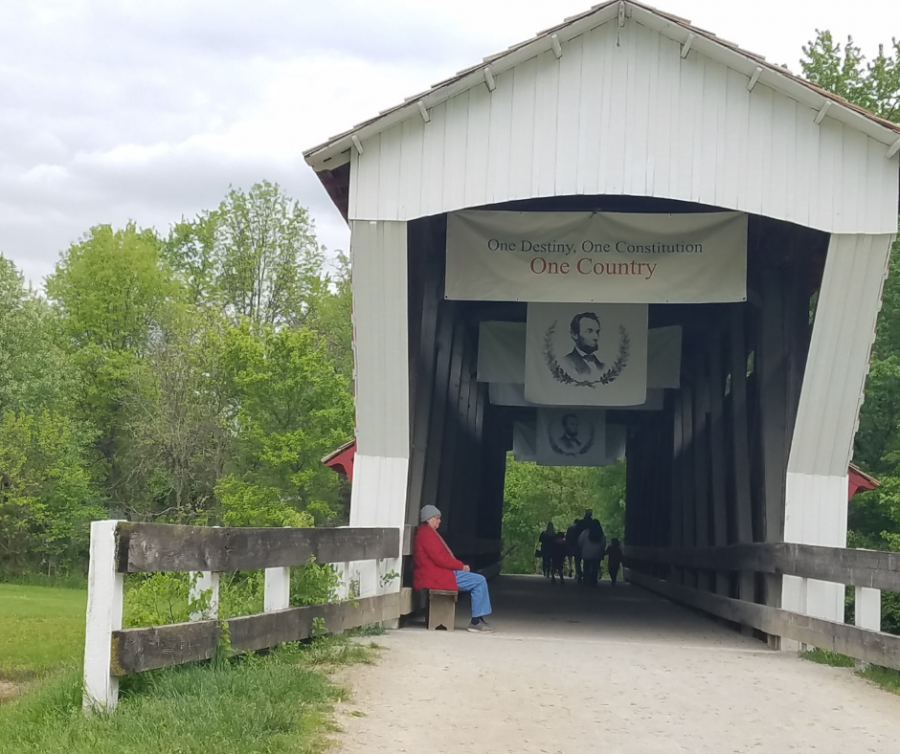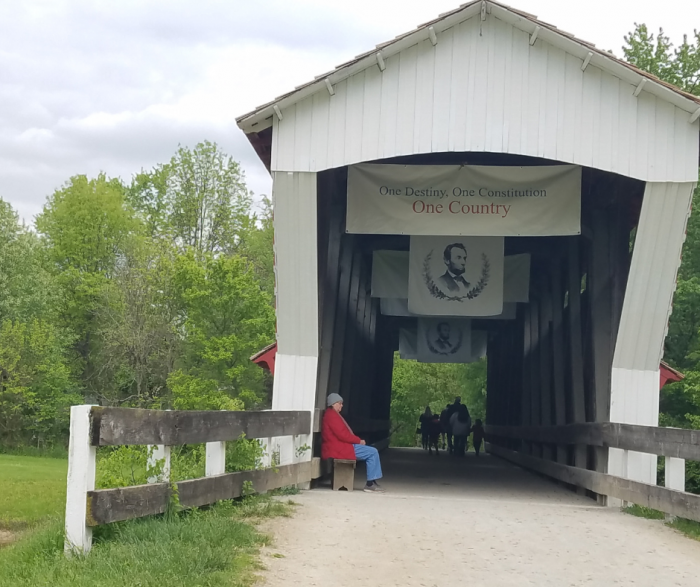 It was raining the day we visited, so we could not take the "hot air balloon ride" that is offered.  However, we got to spend some time looking at all of the information about how hot air balloons are made, how they work, and the history of their uses.  While this area was geared toward children, it was definitely interesting for any age.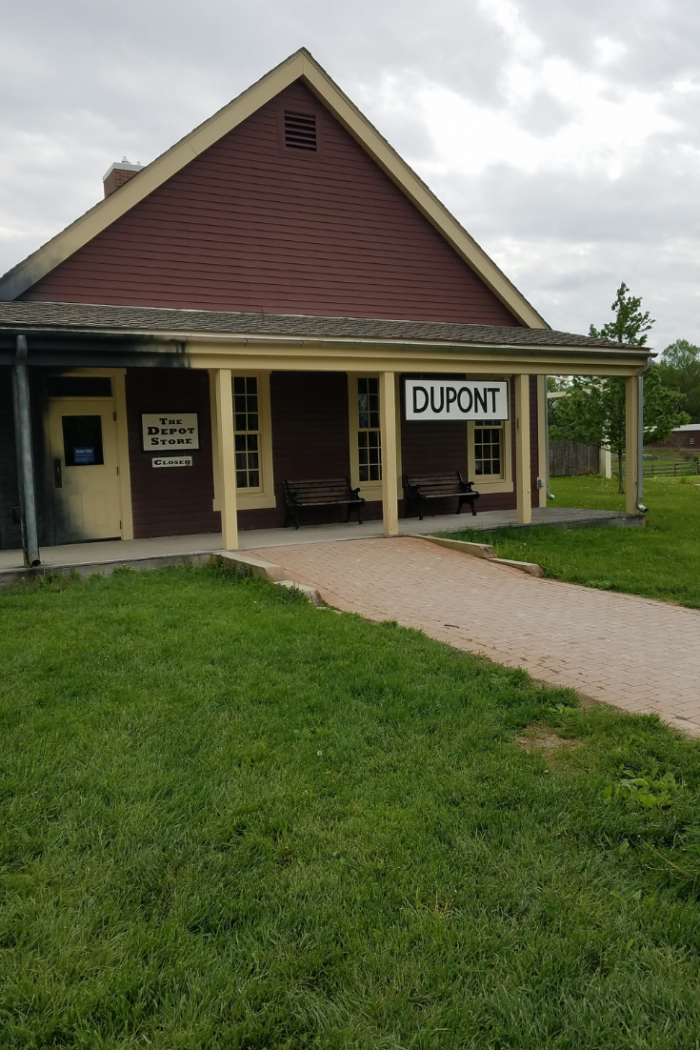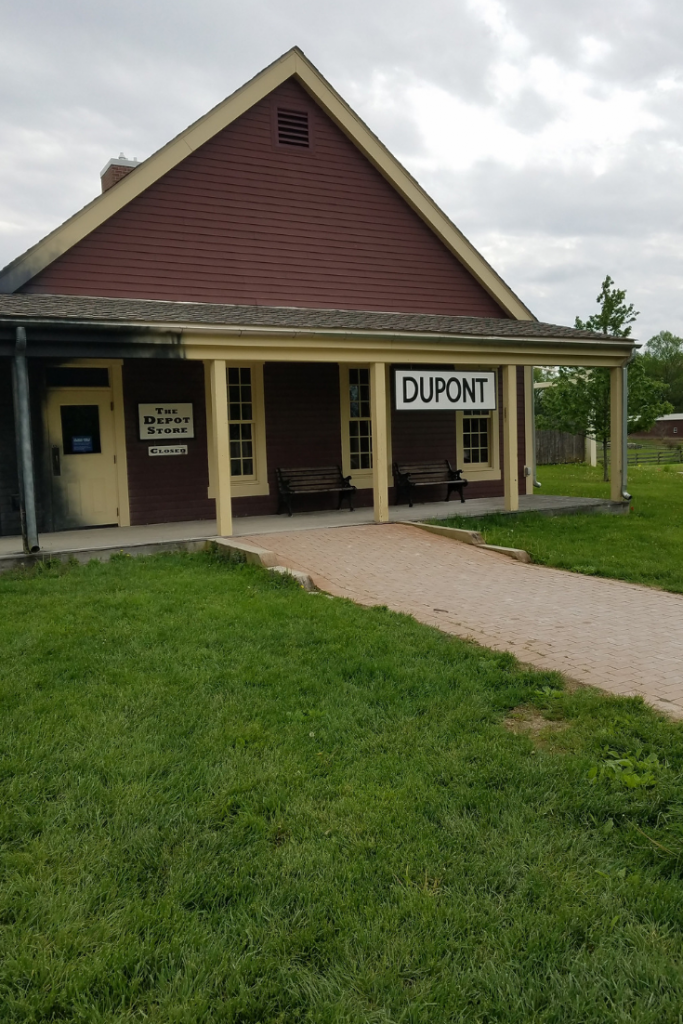 More Unique Hamilton County Indiana Experiences
While some destinations stood out more than others, there are tons of unique things to do in Hamilton County as a couple or a family.  Since this area is just outside of Indianapolis, you have access to some amazing options just a few minutes away. Some of the best and most popular are below.
Restaurants & Foodie Destinations to visit
The Old Spaghetti Factory in Carmel
SubZero Nitrogen Ice Cream in Carmel
The Olive Mill in Carmel
Amber Indian Restaurant in Carmel
Bob's Burgers and Ice Cream in Carmel
Mitchell's Fish Market in Carmel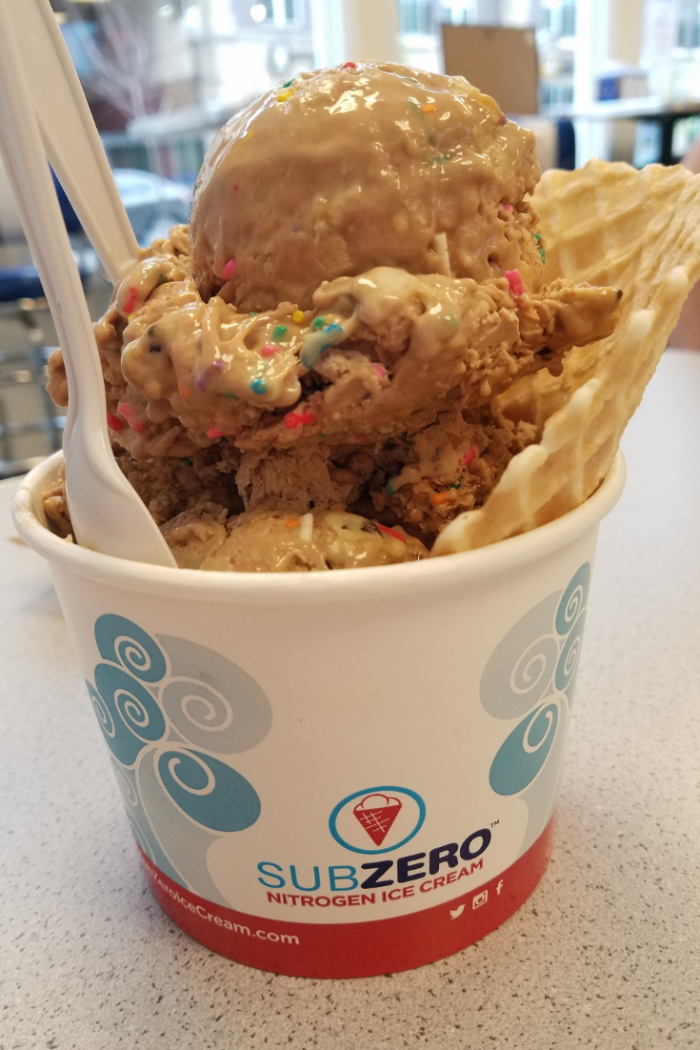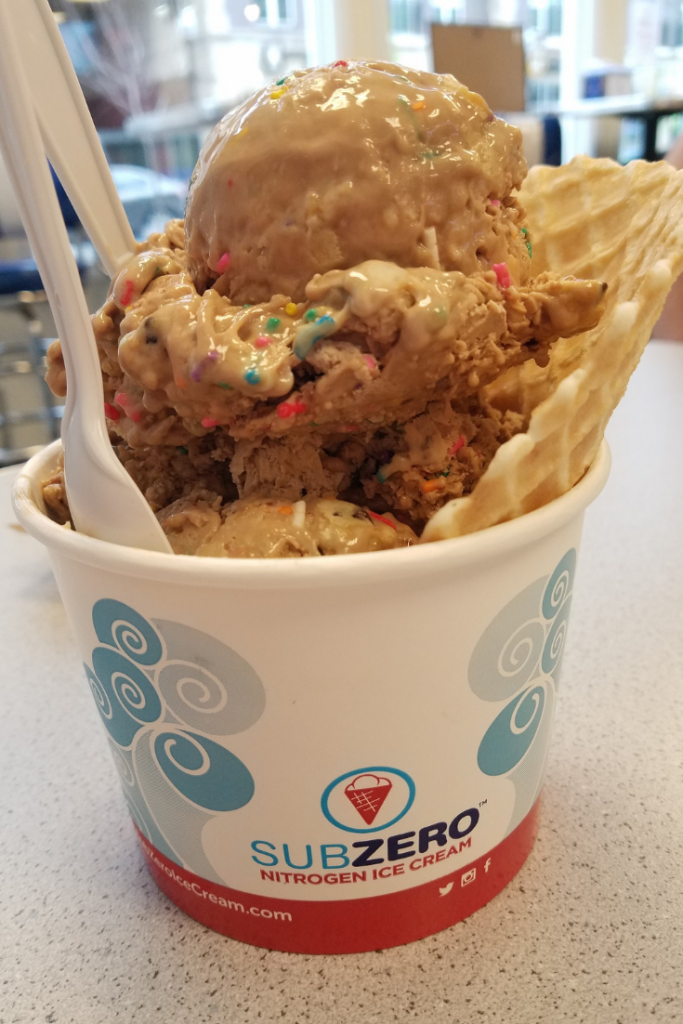 Area featured attractions
Indianapolis 500 Speedway
The Palladium
White River Canoe Trip
Golf at various locations
Monon Trail
Noblesville Square
Westfield Playhouse
Plan Your Visit to Hamilton County
If a Midwest getaway is on your travel list, definitely check out a visit to Hamilton County, Indiana.  There are hundreds of options in this area for lodging, eating, and of course, entertainment.  Make sure to check out the Visit Hamilton County website to learn more about the area and find a custom itinerary to suit your needs.