Homemade beauty products are not only a great way to save money and keep the chemicals off you but they are just all kinds of fun to make. This one is for the manly men in your life- husband, boyfriend, father, brother, grandpa- a little bit of pampering for your lumberjack type is a perfect treat. A few simple ingredients and just a few minutes make this Rosemary & Clove Beard Conditioner.  Along with this free printable I created for you, this is all you need to create a unique and special gift.  The combination of essential oils creates a yummy and manly scent to soften scratchy beards.  It makes a great gift for Valentine's Day, Father's Day, or any other occasion.
ROSEMARY & CLOVE BEARD CONDITIONER
 Grab this printable here, I printed mine out in 4×6  size .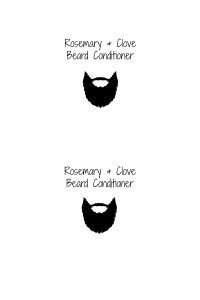 Supplies Needed:
1 Tbsp. Olive Oil
1 Tbsp. Distilled Water
1 Tbsp. Witch Hazel
1 tsp. Vegetable Glycerin
3-4 drops Clove Essential Oil
7-10 drops Rosemary Essential Oil
1/8 tsp. salt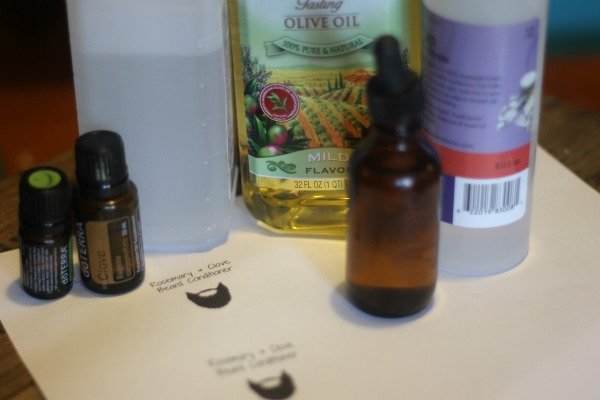 Directions:
Combine all ingredients inside a small glass bottle, I love these  Amber Glass Dropper Bottles  for storing small batches like this. They make it easy to use and store.
Start with a drop or two of Clove at first-it is a hot oil and has a strong scent.
Cut out the label to fit your container, affix to bottle with clear packing tape.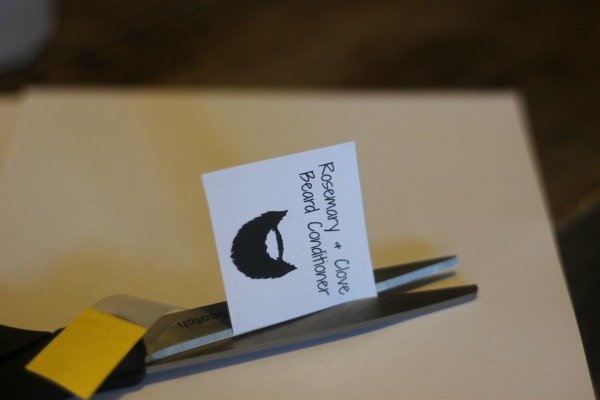 To use:  Massage 6-8 drops into beard, can be used on skin as well.
Experiment with your own combination of essential oils to create  a unique scent that works for you. I think lavender, sandalwood, cedarwood, patchouli,  black pepper,or  bergamot would make wonderful scents for men.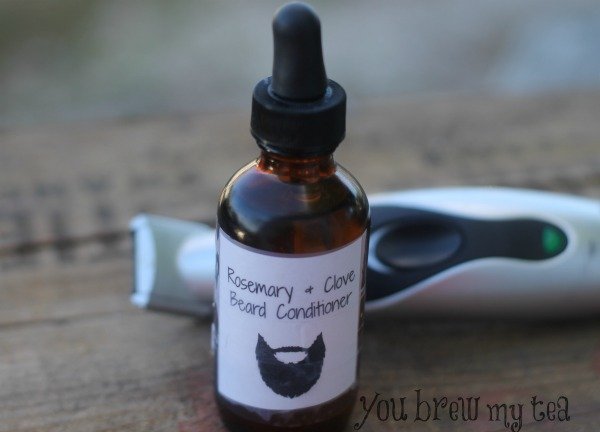 Not only are we huge fans of making your own beauty products at home, we are fans of using essential oils throughout our lives.  A small investment can result in great results from natural based cleansers to the wonderful smells of this rosemary and clove beard conditioner for men.  For those who prefer a lighter scent, you can choose other favorite essential oils to brighten and match their personality.
Check out our favorite DIY Beauty products we have shared here before!
Whipped Gingerbread Body Butter
For more of Jody's work, makes sure to check out her new blog  A Sip of Southern Sunshine and follow her there as well!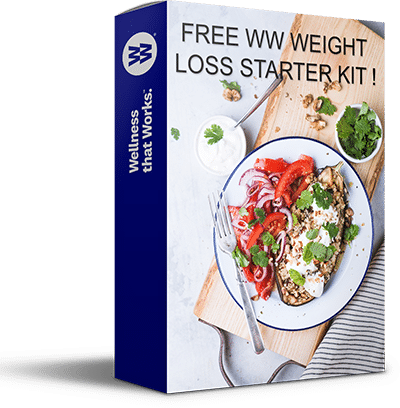 FREE WW WEIGHT LOSS STARTER KIT
+ exclusive tips, recipes & more to lose weight, increase confidence, and live a healthier and happier life !