I am so in love with this Santa Claus DIY Christmas Wreaths idea from my friend Allison. She is just getting started on her craft blog, and was kind enough to share this wreath tutorial with my readers. I seriously love that she said she only spent under $10 on supplies!  We can all afford a $10 wreath!  Plus it's easy enough you can let your kids help you make it.  What's not to love about that?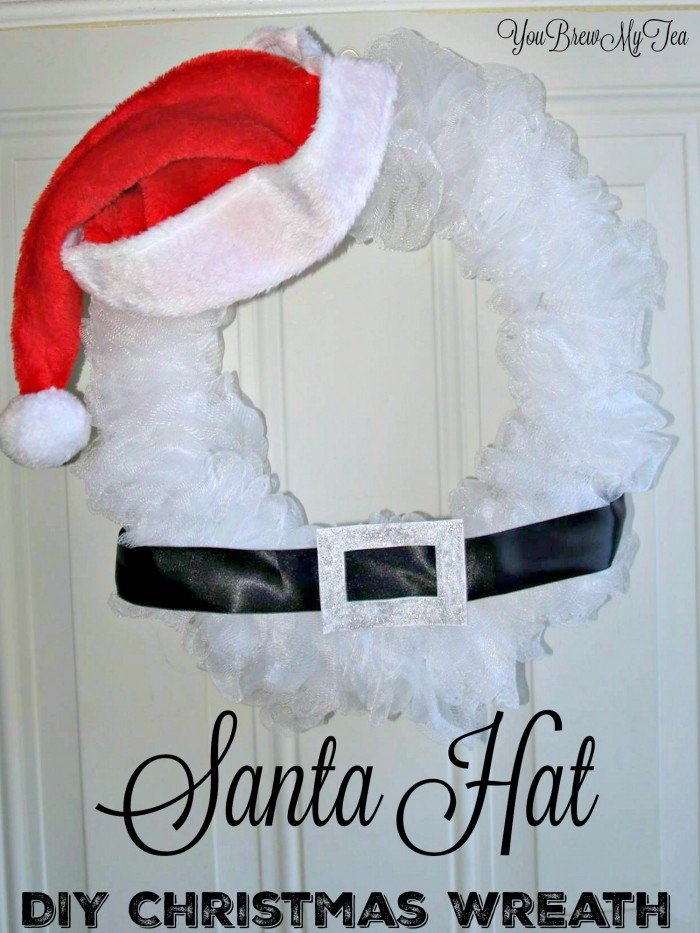 Santa Claus DIY Christmas Wreaths Tutorial
She said she gathered these supplies from her local Wal-Mart, but you could also look at hobby stores, craft stores or even our personal favorite for cheap crafts, the Dollar Tree.
Supplies Needed: 
3 White Bath/Shower Poofs
Silver Glitter Glue
Cardstock (basic white)
Embroidery Hoop (used 12″ for this)
1″-2″ Wide Black Ribbon
White Paint
Hot Glue Gun, Scissors, Safety Pins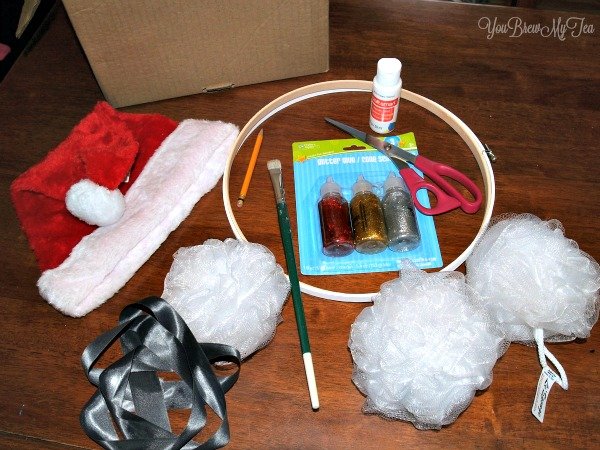 Directions: 
Take apart the embroidery loop and apply a thin coat of white paint to the outside and inside of the innor loop.  Set aside and allow to dry.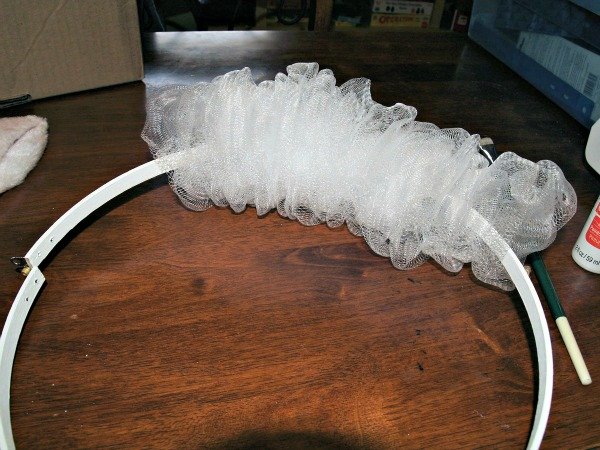 Cut the main rope on the 3 bath poofs. Take the screw out of the embroidery hoop, and grab the end to open it up.  Gently pull up the shower poof, and spread out onto embroidery hoope.  Repeat with other 2 shower poofs. Spread out until entire embroider hoop is covered, then replace the screw and close the hoop.  Fluff the shower poofs a bit to make them look fuller.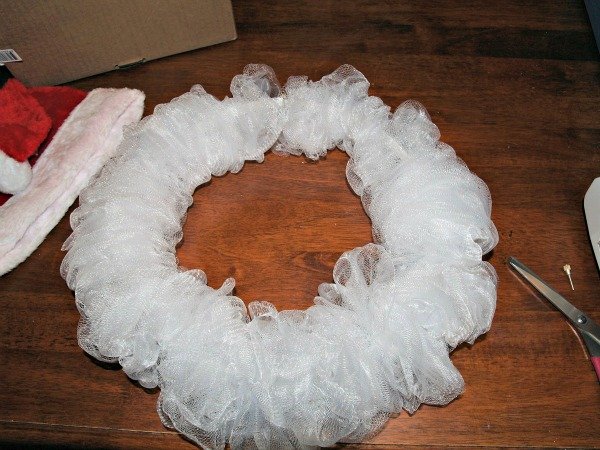 Using the card stock, draw a simple free hand belt buckle shape.  Cover it with silver glitter glue and allow it to dry.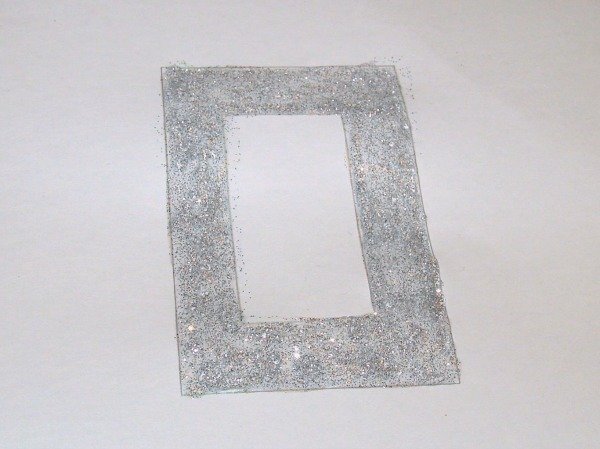 Cut belt buckle out of card stock and set aside.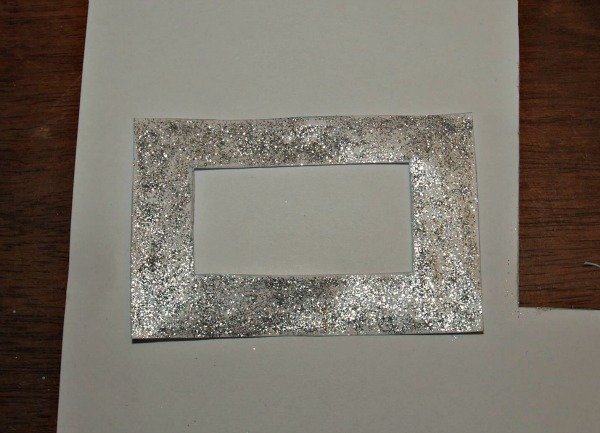 Lay the black ribbon across the wreath about 1/4 way from the bottom.  You can secure this with safety pins.  Hot glue the silver buckle to the center of the ribbon, then hot glue the ribbon to the back of the wreath to secure.  Attach the Santa Hat to the wreath with safety pins or hot glue (glue keeps it from moving or falling off if outside).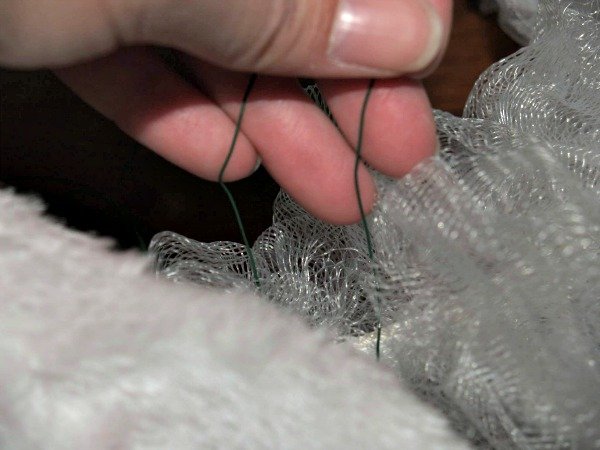 Hang on your door with a wreath hanger, or create your own using floral wire to create a simple hook on the back.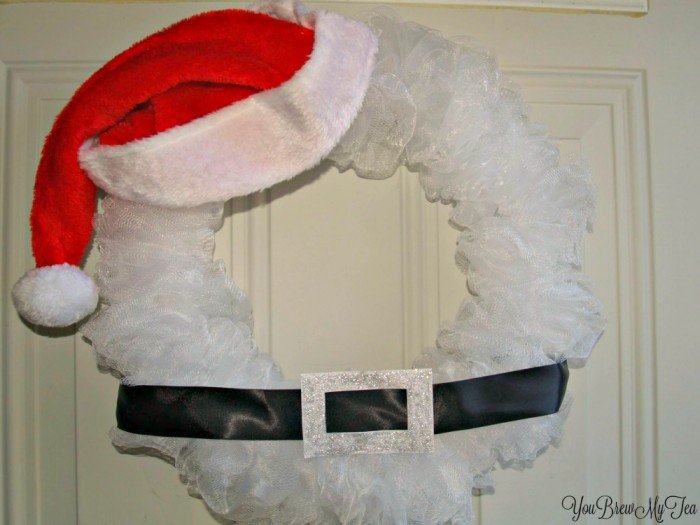 I love how simple this is to create, but most of all how inexpensive it is.  If you are on a budget like I almost always am, inexpensive dollar store crafts for the holidays are always a plus.  This Santa Hat DIY Christmas Wreaths idea is a great choice.  You could even grab red or green shower poofs to make it even more seasonal and festive!
Check out some of our other favorite Christmas decorations and gift ideas!
Boy Themed Christmas Gifts You Can Make
How To Dye Bottle Brush Christmas Trees
25 DIY Christmas Decorations & Treats
Free Christmas Meal Planner & Grocery List Printables
Free Printable Christmas Word Search
Free Printable Christmas Gift Checklist
Taking The Commercialism Out Of Christmas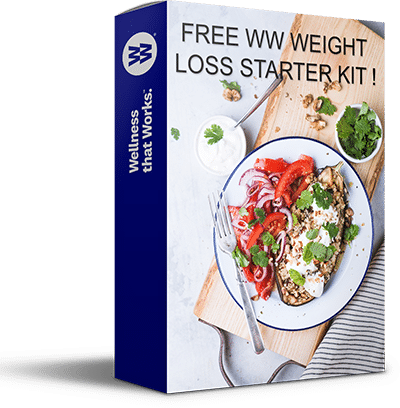 FREE WW WEIGHT LOSS STARTER KIT
+ exclusive tips, recipes & more to lose weight, increase confidence, and live a healthier and happier life !